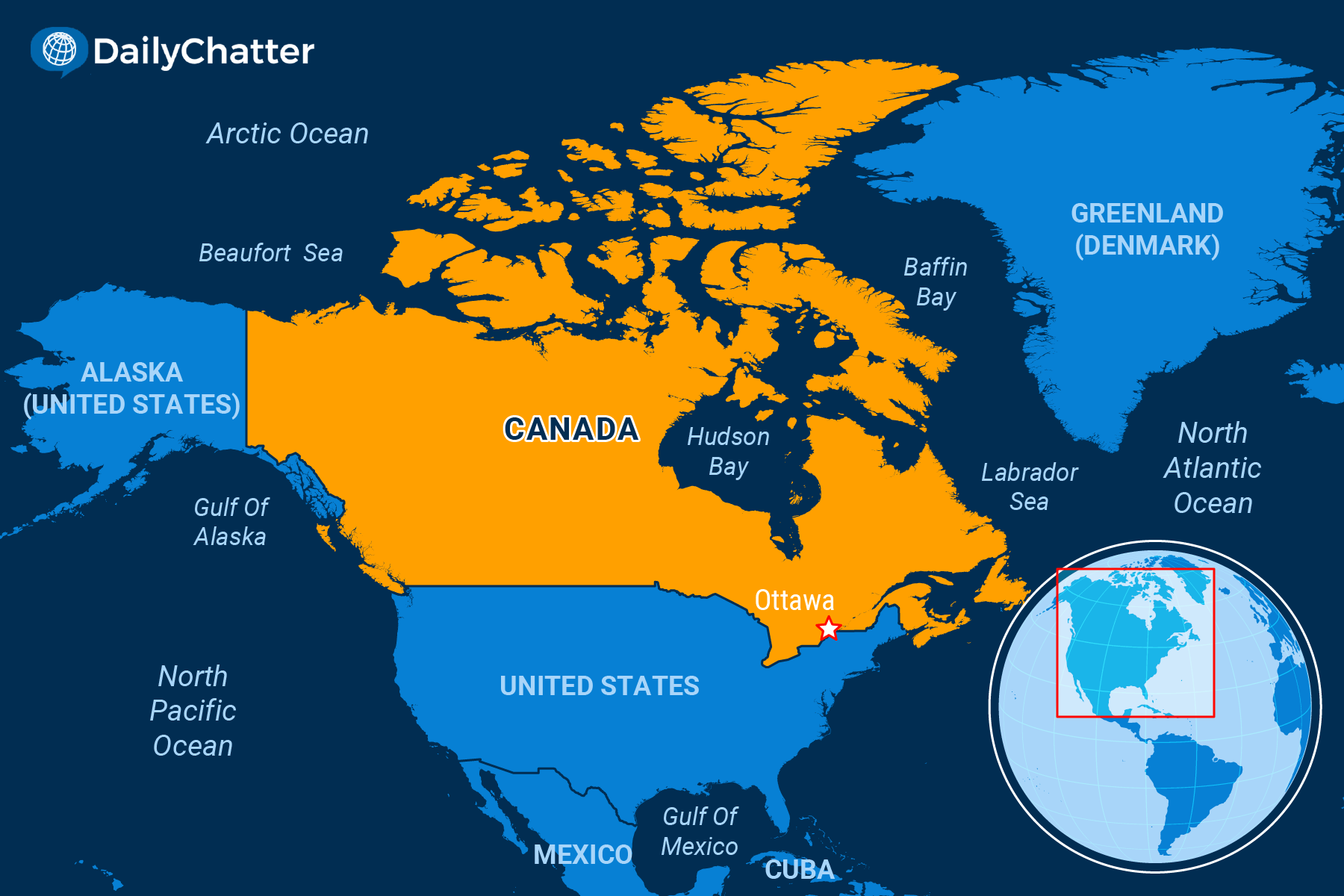 The World Today for July 05, 2021
Listen to Today's Edition
NEED TO KNOW
CANADA
'Just Little Savages'
Canadian First Nation leaders found the remains of more than 200 former students – all Indigenous – at a school in British Columbia. A month later, they found another 200. And then there were those 750 unmarked graves near Marieval Indian Residential School discovered in the southeastern corner of Saskatchewan.
Canadians are reeling from the discovery of these graves dating from the mid-18th century to the mid-19th century – especially the Indigenous community.
"All we ask of all of you listening is that you stand by us as we heal and get stronger," Cowessess First Nation Chief Cadmus Delorme said during a virtual press conference covered by the Washington Post. "We all must put down our ignorance and accidental racism of not addressing the truth that this country has with Indigenous people. We are not asking for pity but we are asking for understanding."
As Al Jazeera explained, officials forced indigenous children to attend boarding schools to "assimilate" them into Canadian society. The Catholic Church operated these institutions from 1890 to 1970. The last school closed in 1996.
In an editorial that described the schools as "cultural genocide," the Guardian asked if anyone could fathom the horror of the schools where school administrators appeared to dump the corpses of their charges without identifying them. More than 150,000 students were taken from their families and forced to endure forced separation and much, much worse.
"I was so scared all the time. I remember thinking, 'don't be noticed,' because I saw what they did to the kids that were noticed," a former student at Marieval told National Geographic, relating how she experienced physical, verbal and emotional abuse. "Whoever was killing them thought they were nothing … just little savages."
Estimates put the number of deaths related to the schools at 15,000.
The impact of the discoveries has been far-reaching. Meanwhile, many Canadians questioned whether they should celebrate Canada Day on July 1 to mark the anniversary of the 1867 establishment of the Dominion of Canada, the New York Times reported. Many say the celebrations don't feel right this year, given all the terrible news about the schools.
Canadian Prime Minister Justin Trudeau called on the church to address its role in the schools and apologize, ABC News wrote. Locals on First Nation lands have been torching Catholic churches in protest, too, as CNN reported. Pope Francis has agreed to come to Canada in December to address the issue.
The past can't be ignored. Acknowledging it can create the space to learn, and heal.
WANT TO KNOW
BRAZIL
Round Three
Brazil's Supreme Court ordered an investigation into President Jair Bolsonaro for ignoring alleged irregularities in the government's purchase of Covid-19 vaccines from India, the Wall Street Journal reported.
The investigation centers around a deal earlier this year between Brazil's health ministry and Indian-based Bharat Biotech to buy 20 million doses of the Covaxin vaccine for about $320 million.
Health ministry official and whistleblower, Luis Miranda, said during a congressional inquiry that he faced "abnormal pressure" from members of the ministry to allow the importation of the Covaxin vaccine despite irregularities in the procurement process.
He said that he had voiced concerns to Bolsonaro in March. He added that the leader responded that he would take the case to the federal police.
Under the terms of the contract, Brazil was only supposed to pay for the Covaxin doses 30 days after they were delivered. But the ministry later received an invoice for part of the jabs to be delivered, which had a different number than those in the contract.
Last week, the government suspended the Covaxin deal following recommendations from the federal comptroller. The comptroller denied there were any irregularities.
Prosecutors now have 90 days to investigate Bolsonaro for the crime of dereliction of duty. The president denies wrongdoing.
The probe comes as the president faces criticism and demonstrations for his handling of the coronavirus: He has downplayed the severity of the pandemic since early 2020 and has criticized vaccines and social distancing measures.
Although Bolsonaro enjoys enough support in Brazil's congress to quash any legal proceedings against him, analysts said the investigation could further weaken the president's popularity – currently at 24 percent. He will run for re-election next year.
UKRAINE
Fatigues and Heels
Ukrainian defense officials came under fire this week after official pictures showed female soldiers marching in high heels while rehearsing for a military parade, Sky News reported.
Photos posted online showed Ukrainian female soldiers rehearsing ahead of a military parade in August to mark 30 years of independence following the break-up of the Soviet Union. Every female sported combat fatigues and black pumps.
Politicians and netizens accused the defense ministry of "sexism and misogyny": "High heels is a mockery of women imposed by the beauty industry," they said.
Female lawmakers also protested by bringing shoes to parliament and calling for Defense Minister Andriy Taran to wear them. Meanwhile, Deputy Parliamentary Speaker Olena Kondratyuk called for an investigation into the matter.
More than 13,500 women have fought in the Ukrainian conflict with Russian-backed separatists in the east of the country, which has claimed thousands of lives since 2014, she noted.
Currently, around 31,000 women serve in the Ukrainian military.
ARGENTINA
Shattering Norms
Argentina's upper house of parliament approved a new bill this week that would establish an employment quota for transgender people, a move applauded by the country's LGBT+ community, the Lily reported.
The legislation builds on a presidential decree last year which requires that at least one percent of public sector jobs go to transgender people. It also guarantees employment non-discrimination while setting economic incentives for private companies that hire trans employees.
The new quota is expected to be approved by President Alberto Fernandez.
Activists hailed the bill as one that will destroy the social stigma faced by trans people, many of whom work outside the traditional job market due to discrimination.
The bill follows other landmark legislation in Argentina: In 2010, it became the first Latin American country to approve same-sex marriage. Two years later, the country passed a law that allowed citizens to register their correct names and gender in official documents.
DISCOVERIES
A Little Chill
Most films and documentaries show dinosaurs inhabiting warmer climates but a new study has found that the big lizards could handle a little chill.
Paleontologists recently discovered fossil remains of baby dinosaur bones and teeth in the frozen wastes of northern Alaska, the New York Times reported.
Lead author Patrick Druckenmiller and his team gathered a trove of frozen microfossils at the area known as Prince Creek Formation, located above the Arctic circle – described as home to "the polarmost dinosaurs that we know of."
Although microfossils get overlooked, scientists say the remains "provide a window into the lives of baby dinosaurs," as well as the animals and plants they might have coexisted with.
To their shock, Druckenmiller and his colleagues found remains belonging to at least seven dinosaur species of the late Cretaceous period, including tyrannosaurs and duck-billed hadrosaurs.
They noted that millions of years ago, the area was warmer than today. Even so, it still turned into a frozen landscape of never-ending nights when winter came.
"How the heck did they do that?" Druckenmiller wondered.
The findings raised further questions about how dinosaurs found ways to survive in the icy regions. It also added new evidence to the theory that dinosaurs were endotherms – able to create their own body heat – instead of the "coldblooded, lizard-like creatures,"
Researchers suggested that some of the extinct creatures had downy feathers or could hibernate but hope that future expeditions will reveal more about the boreal giants.
COVID-19 Global Update
More than 180 nations worldwide have confirmed cases of the coronavirus. The following have the highest numbers worldwide as of 4 a.m. ET*:
US: 33,717,574 (+0.01%)
India: 30,585,229 (+0.13%)
Brazil: 18,769,808 (+0.15%)
France: 5,848,171 (+0.04%)
Russia: 5,544,209 (+0.00%)**
Turkey: 5,440,368 (+0.00%)**
UK: 4,920,168 (+0.49%)
Argentina: 4,535,473 (+0.20%)
Colombia: 4,350,495 (+0.61%)
Italy: 4,263,317 (+0.02%)
Source: Johns Hopkins University
*Numbers change over 24 hours
**Numbers have been adjusted by affected country
Not already a subscriber?
If you would like to receive DailyChatter directly to your inbox each morning, subscribe below with a free two-week trial.
Support journalism that's independent, non-partisan, and fair.
If you are a student or faculty with a valid school email, you can sign up for a FREE student subscription or faculty subscription.
Questions? Write to us at hello@dailychatter.com.