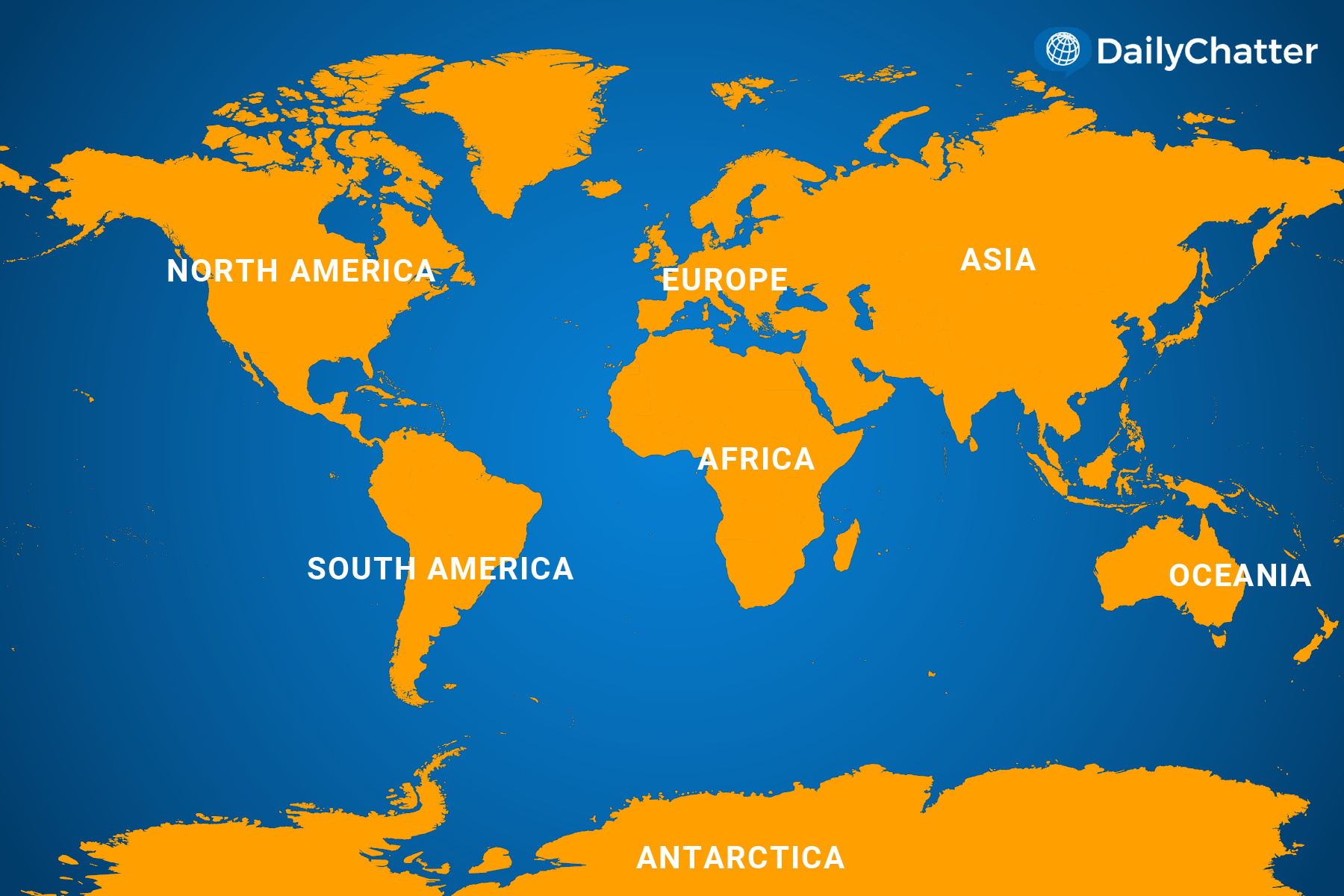 The World Today for June 15, 2021
Listen to Today's Edition
NEED TO KNOW
WORLD
Repression By Grammar
Traditional Czech speakers add "ova" to the last names of females. The suffix literally means "belonging to" a husband, father or another male relative, explained a Cox News Service story that noted how "ova" in English refers to female egg cells.
A proposal now making its way through the country's legislature would give Czech women the option to record their names without a gendered last name, however. Justice Minister Helena Valkova told the BBC that the tradition created an "unjustified, unequal position." Neighboring Slovakia has passed a similar measure, she added.
Czech linguists, on the other hand, say the "ova" is part of Czech grammar, wrote Radio Prague International. Eliminating it in official documents could cause confusion. The state-owned broadcaster suggested that women were increasingly likely to prefer a masculine name. Czech lawmakers are still considering the measure.
The potential change is the result of one of many similar campaigns in courts and governments around the globe, reported the Washington Post. Languages throughout the world have long favored patronymic naming. In English, think Johnson or Robertson, meaning the "son of" John or Robert. In Arabic, the convention uses "bin" or "ibn" as in Haitham bin Tariq Al Said, the sultan of Oman, who is the son of Tariq bin Taimur Al Said.
In 2019, Iceland passed the Gender Autonomy Act, abolishing a requirement for gendered names and allowing citizens to take whatever kind of name they wanted, according to the Iceland Review. The same law also allowed individuals to change their official gender based on their identification. Among their options would be an "X" that would be neither male nor female.
Nonbinary Icelanders who can't find either an official male or female name in the country's register of official Icelandic names can apply to a Naming Committee that can register and change one's name for a fee, wrote the Reykjavík Grapevine, an English-language magazine based in the island nation's capital.
Many Japanese women, meanwhile, are asking why married couples must have the same name under a 120-year-old law that mandates at least one person in a couple changes their name, reported NHK World-Japan, a Japanese public broadcaster. While the men in couples could change their name under the law, they almost never do so.
Conservatives in the ruling Liberal Democratic Party have been blocking Prime Minister Yoshihide Suga's efforts to amend the law, Nikkei Asia added.
What's in a name? A lot, apparently
WANT TO KNOW
FRANCE
Exit, Stage Left
French President Emmanuel Macron ended France's years-long counterterrorism operation in the Sahel region of Africa this month as part of a plan to replace it with a broader international force, the Wall Street Journal reported.
Operation Barkhane will be folded into an international alliance that will include France's Western and "regional partners." Macron did not say, however, if the troops that France stations in the region will withdraw.
Currently, there are more than 5,000 French troops across Chad, Mali, Niger, Mauritania and Burkina Faso.
The operation began in 2013 with French soldiers arriving in Mali to defend the government against militants who had overrun the country's north. Since then, France has built a vast counterterrorism operation, fighting branches of Islamic State, al Qaeda and other militant groups.
But despite the troop presence, jihadist groups continue to proliferate in the region.
Additionally, support for France's military in the Sahel has waned at home and in the region, as the latter accused the European nation of returning to its former role as a colonial overseer.
Analysts said that the move could score Macron points at home: He faces a reelection fight next year, according to Politico. They added, however, that other European countries – including Britain and Germany – with a presence in the region might be reluctant to remain following France's move.
CANADA
Terror and Hate
Canadian authorities brought terror charges against a man who killed four members of a Muslim family in the country's Ontario region, an attack that sparked calls for action against Islamophobia, the BBC reported Monday.
Earlier this month, Nathaniel Veltman killed three generations of the Afzaal family with his truck, leaving the family's nine-year-old son as the only survivor.
Police said the 20-year-old man intentionally targeted the family because of their faith and currently faces four first-degree murder charges and one attempted murder charge.
Analysts noted that the murder-terrorism charges place an additional burden on prosecutors: They will also have to prove that Veltman's motive was to intimidate a segment of the population "for a political, religious or ideological purpose, objective or cause," Canada's Global News reported.
It is the third time "murder-terrorist activity" charges have been brought following recent attacks in Ontario. In February 2020, authorities used the same charge against an alleged supporter of Islamic State accused of killing a Toronto woman with a hammer.
The Afzaal family's murder shocked Canada and prompted calls from the country's Muslim community for a national summit on Islamophobia, according to the New York Times.
SWITZERLAND
Of Rejections and Approvals
Swiss voters rejected proposals that would ban the use of pesticides in the European country and raise taxes in the fight against climate change in a series of referendums this week, Agence France-Presse reported.
About 61 percent of the citizens voted against two publicly proposed measures that would make Switzerland the first European country to outright ban the use of man-made pesticides.
The proposed measures would have instituted a domestic ban on pesticides within 10 years, and outlawed imported foodstuffs produced using such pesticides. The proposals also stipulated that only farmers that did not use pesticides would be eligible for subsidies.
Results also showed 51.6 percent of voters rejected proposed carbon dioxide laws that would use tax policy to cut greenhouse gas emissions by 50 percent of 1990 levels by 2030. The bill would have also added tax on fuel oil and natural gas, as well as introduce a tax on outbound flight tickets.
Meanwhile, voters also approved a controversial anti-terror law that would extend police powers and allow authorities to take preventative action more easily when faced with a "potential terrorist." Human rights advocates and the United Nations warned that the Swiss government had "clearly misled the Swiss people" on the law and its likely effectiveness.
DISCOVERIES
And Then There Were None
Sharks have been around for more than 450 million years, making them older than dinosaurs and trees, according to the Natural History Museum in London, England.
The apex predators have outlived dinos, mammoths and survived multiple extinction events, which highlights the creatures' resilience.
Even so,  a new study has found that the ancient marine beasts suffered a major blow 19 million years ago that wiped out 90 percent of their population, Vice News reported.
Researchers Elizabeth Sibert and Leah Rubin analyzed more than 1,200 fossilized shark scales – or denticles – found in deep-sea sediment samples from the Pacific Ocean. They found that there were about 88 morphological groups of sharks before the early Miocene period, some 20 million years ago.
And then they vanished: The team said that 90 percent of sharks disappeared and the species experienced a 70 percent drop in biodiversity, from which they never recovered.
This enigmatic decimation perplexed the authors because there's no exact cause for it.
Sibert noted that the creatures survived "all sorts of things," including the asteroid impact that killed the dinosaurs 66 million years ago. Yet, most sharks just disappeared "in the blink of a geologic eye," which researchers said happened "faster than about 100,000 years."
The authors hope that their findings will encourage other scientists to investigate the mysterious early Miocene period.
They added that it could also increase conservation efforts for sharks: Tens of millions of sharks are killed every year as a result of human activity.
"I think the sharks are trying to tell us that something happened here," Sibert concluded. "And I think we've got to listen to them."
COVID-19 Global Update
More than 180 nations worldwide have confirmed cases of the coronavirus. The following have the highest numbers worldwide as of 4 a.m. ET*:
US: 33,474,758 (+0.04%)
India: 29,570,881 (+0.20%)
Brazil: 17,452,612 (+0.23%)
France: 5,803,012 (+0.01%)
Turkey: 5,336,073 (+0.11%)
Russia: 5,162,049 (+0.26%)
UK: 4,589,400 (+0.17%)
Italy: 4,245,779 (+0.02%)
Argentina: 4,145,482 (+0.52%)
Colombia: 3,777,600 (+0.65%)
Source: Johns Hopkins University
*Numbers change over 24 hours
Not already a subscriber?
If you would like to receive DailyChatter directly to your inbox each morning, subscribe below with a free two-week trial.
Support journalism that's independent, non-partisan, and fair.
If you are a student or faculty with a valid school email, you can sign up for a FREE student subscription or faculty subscription.
Questions? Write to us at hello@dailychatter.com.