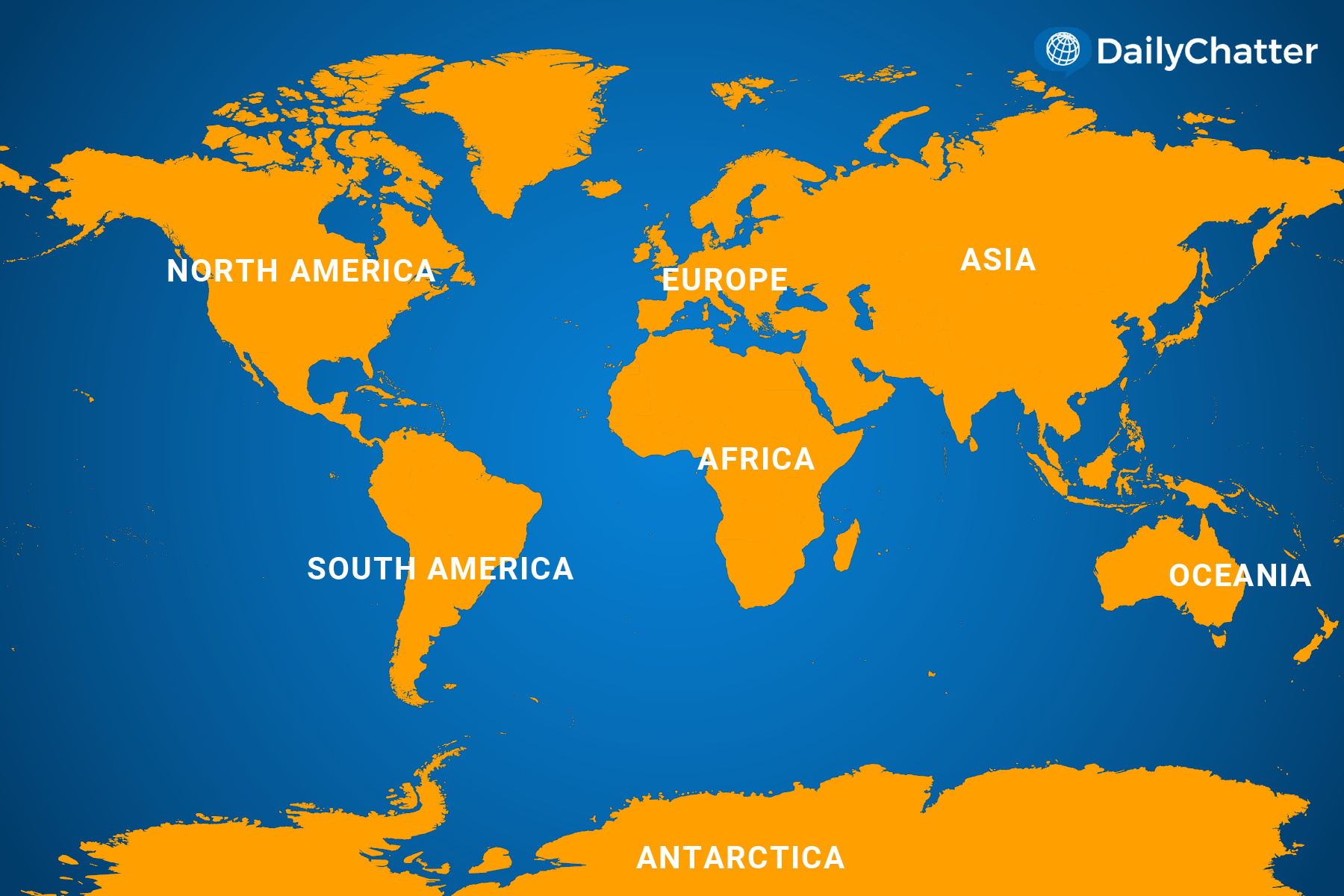 The World Today for June 14, 2021
Listen to Today's Edition
NEED TO KNOW
WORLD
Borderlines
Guatemalan President Alejandro Giammattei recently blamed the US for attracting migrants seeking a haven from violence and fleeing poverty. During a CBS News interview before American Vice President Kamala Harris' recent visit to the Central American country, Giammattei suggested the new US administration was too welcoming compared to the prior occupant of the White House.
"The message changed too: 'We're going to reunite families, we're going to reunite children,'" he said. "The very next day, the coyotes were here organizing groups of children to take them to the United States. We asked the United States government to send more of a clear message to prevent more people from leaving."
Harris was on her first foreign trip to announce measures to fight human trafficking, smuggling and corruption, Reuters reported. Guatemala, Honduras and El Salvador were among the biggest sources of origin of the tens of thousands of asylum seekers.
The American government is now determining how many of those migrants should be resettled in the country rather than deported – a logistical, ethical and political process, the Associated Press wrote. In the meantime, US Border agents appear overwhelmed, as PBS illustrated in a story about migrants facing a lack of resources as they await the government's decisions about their futures.
The problem takes different shapes throughout the region. Migrants making their way to the Darién Gap that separates Panama and Colombia, for instance, face a particularly hair-raising journey that resembles the worst of the US-Mexican border.
"The trip through the Darién Gap presents migrants with really unimaginable hardships – thirst and hunger and crocodiles and snakes and armed cocaine traffickers and common thieves," Benjamin Gedan, a Latin American specialist at the Wilson Center, told Axios.
The crisis also takes different shapes around the world. Greek officials recently deployed high-tech sound cannons to repel migrants looking to enter the European Union from Turkey, wrote the Associated Press. The "acoustic devices" could make sounds as loud as jet turbines. Greek officials have already erected a steel wall along their border, too.
Danish lawmakers recently approved a plan to send migrants to a third country, probably in Africa, as the officials process their asylum requests. Activists told France24 that the Danish plan was designed to discourage asylum seekers.
Tunisian President Kaïs Saïed, whose compatriots witness daily desperate voyages from North Africa to Italy and other European countries, said Europe had to do a better job of tackling the reasons for the migrant crisis, euronews reported. He blamed inequality, poverty, crime and corruption.
American and European leaders need to do something. Too many people have too few reasons to stop and plenty of incentives to take a chance.
WANT TO KNOW
ISRAEL
Final Curtain
Israeli lawmakers approved a new coalition government Sunday, ending a tenure of more than a decade for Prime Minister Benjamin Netanyahu, Axios reported.
Nationalist leader Naftali Bennett will become the country's new prime minister and will lead a government comprised of parties from across the political aisle – including the Islamist United Arab List, or Ra'am, the first Arab party to join an Israeli government in about seven decades.
The final vote was 60-59 with one abstention, the smallest possible majority for the new government.
For two years, Israel has been gripped by a political crisis that includes four inconclusive legislative elections.
Following elections in March, Netanyahu failed to form a government, prompting Israeli President Reuben Rivlin to appoint centrist opposition leader Yair Lapid to do so.
Lapid and Bennett reached a deal late last month to form a diverse – yet fragile – coalition that would oust Netanyahu.
Under their coalition deal, Lapid and Bennett will both hold vetos on the government's policies, and Lapid will rotate in as prime minister after two years.
Netanyahu, Israel's longest-serving prime minister, fought desperately to prevent the new government. He will now lead his right-wing Likud party in the opposition and has vowed to bring down the new coalition.
Even so, the leader is currently facing a corruption trial.
WORLD
Promises, Promises
Leaders of the Group of Seven wealthy nations meeting in Britain Sunday pledged to fight climate change, back a minimum global corporate tax and take a more unified front against China, the Associated Press reported.
The G7 members also promised to provide more than one billion vaccines to poorer countries by the end of 2022.
For their climate goals, the seven nations vowed to reach net-zero carbon emissions by 2050. They also proposed plans to finance greener infrastructure globally, which observers say is a response to China's influential "belt and road" initiative.
The leaders, meanwhile, backed a minimum tax of at least 15 percent on large multinational companies to stop corporations from using tax havens to avoid taxes.
As for China, the G7 leaders said they would promote their democratic values by calling on China to respect human rights in the Xinjiang region – where Beijing is accused of committing serious human rights abuses against the Uighur minority – and in semi-autonomous Hong Kong.
They also called for a new inquiry into the origins of Covid-19 and China after an initial report was deemed lacking because Beijing had refused to cooperate, according to CNN.
The summit was the first face-to-face meeting in two years and is meant to show a return to international cooperation following disruptions caused by the coronavirus pandemic and the unpredictability of former US President Donald Trump.
Despite the pledges made, many health and environmental advocates were unimpressed by the final communique: They said that the climate initiatives were too little, too late, and added that the vaccine promise falls far short of the 11 billion doses the World Health Organization said is needed to vaccinate at least 70 percent of the world's population and truly end the pandemic.
ALGERIA
Song Remains the Same
Algerians voted Saturday in a parliamentary election that was marked by a low turnout amid calls for a boycott and a crackdown against an influential protest movement, Al Jazeera reported.
Elections officials said that just over 30 percent of voters cast their ballots in the legislative elections, the lowest in at least 20 years.
The low turnout follows calls from the pro-democracy movement, Hirak, for a boycott after seven of its leaders were arrested last week. Police also mobilized ahead of the vote to prevent anti-government protests from taking place.
Despite the low numbers, President Abdelmadjid Tebboune called the elections "a new step to build a new Algeria."
Algeria, meanwhile, is grappling with a severe economic downturn – exacerbated by the coronavirus pandemic and dropping oil revenues – and growing displeasure over the country's political elite, who has ruled the North African nation since its independence from France in 1962.
In 2019, mass protests ignited across the country after former President Abdelaziz Bouteflika announced he was running for a fifth term. Bouteflika later resigned but Hirak protesters continued to demand changes in the country's political system.
Following the 2019 presidential elections, Tebboune tried to address some of the demands of the demonstrators but many Algerians think that little has changed.
The parliamentary election is supposed to exemplify Tebboune's "new Algeria," with an emphasis on young candidates and those outside the political elite.
Analysts noted that many of the candidates running were independents even as others belonged to the "same system."
DISCOVERIES
Click To See
Echolocation is used by some animal species to move around and hunt but that ability has also been observed in humans.
Some visually impaired people can get around by making a clicking sound with their mouths and listening for its reflection to judge their surroundings.
Now, scientists found that the skill can be learned by anyone, regardless of age or ability to see, according to Smithsonian magazine.
Researchers led by psychologist Lore Thaler spent 10 weeks teaching people between the ages of 21 and 79 how to use echolocation to observe and navigate their environments.
They reported in their paper that the participants – 12 people who were blind and 14 people who weren't – faced tasks using clicking to recognize objects, as well as move around obstacles both in and outside the lab.
The team then compared the participants' echolocation ability with that of people who had been using the technique for more than a decade.
The findings showed that the trainees not only acquired the ability, but some even performed better than the veteran echolocators.
"I cannot think of any other work with blind participants that has had such enthusiastic feedback," said Thaler in a statement.
His team is now investigating whether this ability can also be taught by visual impairment professionals, not just scientists.
COVID-19 Global Update
More than 180 nations worldwide have confirmed cases of the coronavirus. The following have the highest numbers worldwide as of 4 a.m. ET*:
US: 33,462,038 (+0.01%)
India: 29,510,410 (+0.24%)
Brazil: 17,412,766 (+0.22%)
France: 5,802,314 (+0.05%)
Turkey: 5,330,447 (+0.09%)
Russia: 5,148,499 (+0.28%)
UK: 4,581,779 (+0.16%)
Italy: 4,244,872 (+0.03%)
Argentina: 4,124,190 (+0.32%)
Colombia: 3,753,224 (+0.77%)
Source: Johns Hopkins University
*Numbers change over 24 hours
Not already a subscriber?
If you would like to receive DailyChatter directly to your inbox each morning, subscribe below with a free two-week trial.
Support journalism that's independent, non-partisan, and fair.
If you are a student or faculty with a valid school email, you can sign up for a FREE student subscription or faculty subscription.
Questions? Write to us at hello@dailychatter.com.