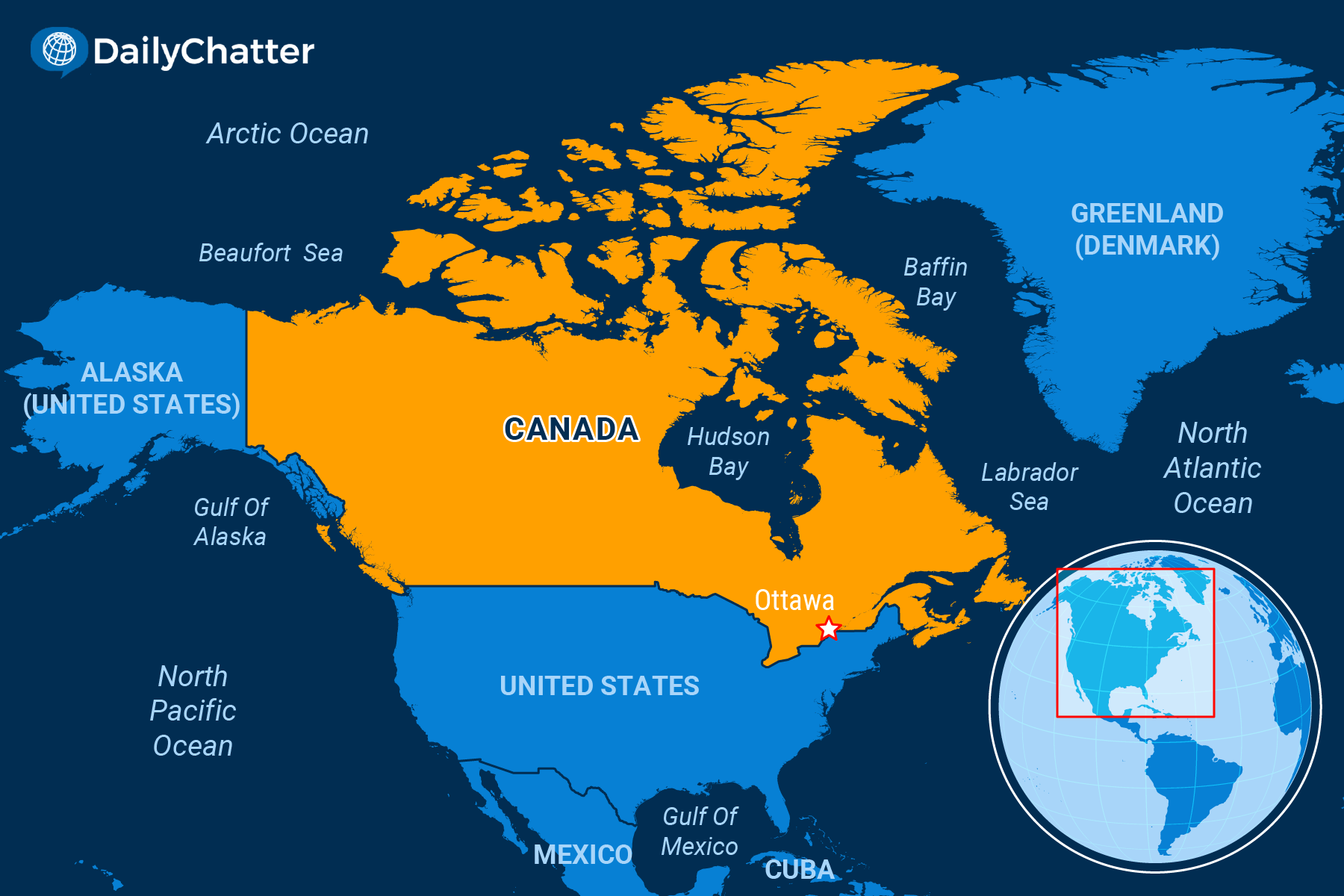 The World Today for June 10, 2021
Listen to Today's Edition
NEED TO KNOW
CANADA
Taxing the Air
The Canadian Supreme Court this year issued an important decision with worldwide implications when its justices approved Prime Minister Justin Trudeau's plan to tax carbon emissions.
"Climate change is real," said Chief Justice Richard Wagner, according to the Canadian Broadcasting Corporation. "It is caused by greenhouse gas emissions resulting from human activities, and it poses a grave threat to humanity's future."
The decision was an important step forward for those seeking to battle climate change, argued Washington Post columnist David Moscrop. Even lawmakers and the courts in an energy-rich nation like Canada have demonstrated that they can overcome climate change deniers and others who opposed the tax.
Meanwhile, many are watching. International Monetary Fund Managing Director Kristalina Georgieva has called on governments around the world to impose carbon taxes to help reduce greenhouse gas emissions and meet the goals of the 2015 Paris Agreement, which aims to reduce global warming through cutting emissions, the National reported.
Democrats in Oregon are similarly looking to Canada as proof that carbon taxes don't need to hobble local economies, the Associated Press wrote. Republicans in the state have blocked carbon tax plans in recent years while British Columbia next door has implemented a local carbon tax that has worked well.
Some Canadian farmers would disagree. They face higher costs as they pay taxes on transportation, electricity and other agricultural necessities, Grant Diamond, a tax analyst in Saskatchewan, Canada, claimed in an opinion piece in the Western Producer, a Canadian farm publication. Those costs will increase grocery bills, he added.
Structural economic risks are possible, too. Nobel Prize-winning economist Joseph Stiglitz believes governments are doing too little to combat climate change. But he recently warned that carbon taxes would increase the price of fuel but cut the costs of fossil fuel assets, creating potentially damaging transitions and disruptions as people adjust, the South China Morning Post reported.
That forecast could potentially harm Canada in numerous ways. The country's pension funds, for example, are heavily invested in the tar sands that have caused an energy boom in the nation but have increased emissions significantly, Reuters noted.
Opposition to a new carbon tax in Washington means the US won't likely adopt any plan soon, wrote Politico, even as President Joe Biden is pushing for a number of measures to fight climate change.
Others will lead in the meantime.
WANT TO KNOW
WORLD
Getting Played
Police officials around the world dealt a huge blow to numerous organized criminal networks after arresting hundreds of its members who were tricked into using a messaging app that was being secretly run by the US Federal Bureau of Investigation (FBI), CBS News reported Wednesday.
Authorities in the US, Australia, New Zealand, and Europe arrested more than 800 people in 700 locations around the world, most within 48 hours. Officials have also seized 32 tons of drugs – including cocaine and methamphetamines – along with 250 firearms and $48 million in various worldwide currencies.
Police said that criminal gangs had been using an encrypted app, ANOM, believing it was safe to communicate their activities. The app, however, was created by the FBI to monitor communications between criminals.
The global sting operation – called "Trojan Shield" in the US – began more than two years ago when the FBI provided more than 300 criminal syndicates in more than 100 different countries with about 12,000 devices containing the app.
Australian police said that the app became popular among criminal circles after it was recommended by some high-profile underworld figures, described as "criminal influencers."
Thanks to the monitoring, police officials were also able to prevent planned killings, as well as shut down 50 clandestine drug labs – including one of the largest facilities in German history.
EL SALVADOR
Going Virtual
El Salvador became the first country to approve bitcoin as legal tender after passing a law Wednesday, reported CNBC.
With a "supermajority" of 62 out of 84 possible votes, lawmakers of the Central American country's Congress voted in favor of the Bitcoin Law that "will bring financial inclusion, investment, tourism, innovation and economic development for our country," wrote President Nayib Bukele in a tweet.
Soon after the vote, bitcoin prices spiked five percent to $34,239.17.
The approval follows Bukele's announcement last week of an El Salvadoran partnership with digital wallet company Strike to build the country's modern financial infrastructure using bitcoin technology.
However, the cryptocurrency is known for its wild price fluctuations and ultimately the plan to roll out bitcoin as unrestricted legal tender is causing uncertainty.
Nonetheless, the approval acts as a way to increase financial inclusion in a country where approximately 70 percent of people lack access to traditional financial services, according to the Bitcoin Law.
Bitcoin will now be accepted as payment for tax contributions with exchanges free of capital gains tax charges.
The exchange rate with the official US dollar currency "will be freely established by the market," the law says, and the state will "promote the necessary training and mechanisms so that the population can access bitcoin transactions."
CHINA
Tech Wars
China criticized the United States on Wednesday after the Senate approved a nearly $250 billion bill to invest in manufacturing and technology in an effort to outcompete Beijing, Bloomberg reported.
The bill is aimed at increasing research and development at universities and other institutions and authorizes $52 billion in emergency outlays to help domestic manufacturers of semiconductors expand production.
Chinese Foreign Ministry Spokesman Wang Wenbin said the move "slanders China's development path and domestic and foreign policies." He warned Washington not to treat China as an "imaginary enemy."
The bill comes as Chinese legislators are considering a measure to allow China to counter sanctions imposed by foreign governments.
The details of the Chinese bill remain unclear but it is aimed at expanding China's toolkit as it clashes with the US on a range of issues, including allegations of human abuses in the Xinjiang region and limitations on the types of technology China can import.
Chinese state media reported that the sanctions legislation is expected to pass later this week.
DISCOVERIES
Bubble of Life
Anole lizards are known for their colorful neck flaps and amusing bite-fights.
Recently, scientists found that the tiny lizard – a distant relative of iguanas – can also create its own "scuba equipment" to breathe underwater, Science Alert reported.
In a new paper, lead researcher Christopher Boccia and his colleagues noted that a group of semi-aquatic anoles use tiny air bubbles that form on their small snouts to breathe when submerged.
The team explained that this ability has been recorded in certain insect species and spiders but underwater "rebreathing" lizards are hard to come by. That's because the vertebrates are larger and have much higher metabolic rates and therefore require more oxygen.
But that wasn't the case with the anoles.
"Semi-aquatic anoles exhale air into a bubble that clings to their skin," said Boccia. "The lizards then re-inhale the air, a maneuver we've termed 'rebreathing' after the scuba-diving technology."
The authors suggested that the lizards use the bubbles to redirect the oxygen-filled air from the "dead space" within their bodies, such as their nose and mouth cavities, toward their lungs.
They could also use this bubble to expel excess carbon dioxide to hold their breath longer.
Although scientists aren't certain how these "scuba" bubbles precisely work, they noted that it helps the flamboyant anoles easily evade predators and hunt underwater.
Not already a subscriber?
If you would like to receive DailyChatter directly to your inbox each morning, subscribe below with a free two-week trial.
Support journalism that's independent, non-partisan, and fair.
If you are a student or faculty with a valid school email, you can sign up for a FREE student subscription or faculty subscription.
Questions? Write to us at hello@dailychatter.com.