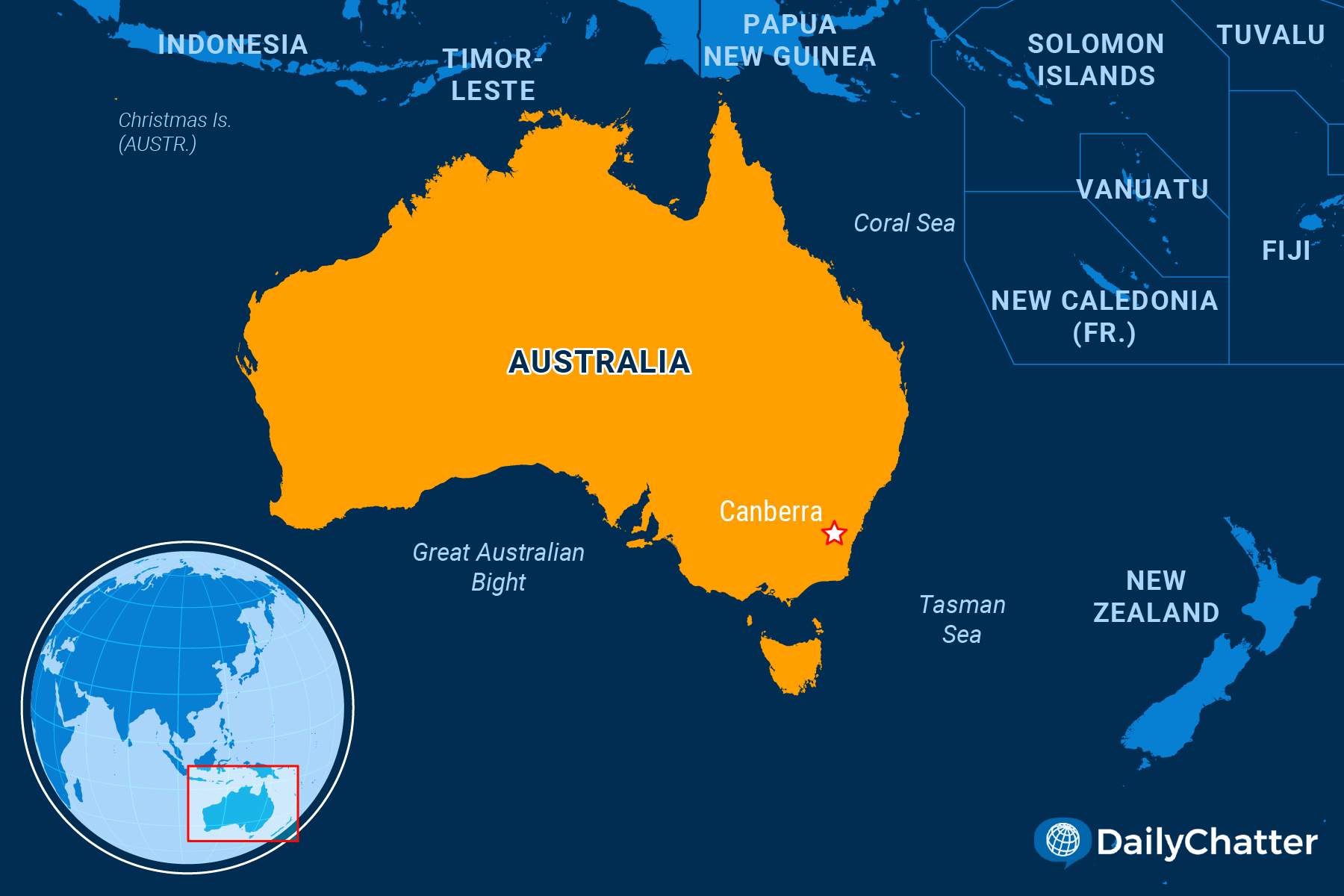 The World Today for May 17, 2021
Listen to Today's Edition
NEED TO KNOW
AUSTRALIA
By the Numbers
Caroline Andersen has been fighting for five years to learn why her son, Wayne Fella Morrison, died in police custody in an Australian hospital.
A state ombudsman found that the prisons department failed in its handling and transporting of Morrison – he was hospitalized after spending time restrained in a police van – and in the informing of his family of his health condition, the Australian Broadcasting Company explained. "It is utterly disgraceful that any family or individual should be placed in that situation at such a time of great sorrow," the ombudsman said.
But Andersen is still waiting for an investigation to determine exactly why Morrison died and under what circumstances. "Every day we go without answers is another day I can't mourn for my son," she told the Guardian. "Five years is too long. We still haven't heard anything from the officers in that van."
Morrison's fate is one among many in Australia's Aboriginal community where activists have been raising alarms about an "ongoing crisis" of indigenous deaths in custody.
A whopping 58 percent of Aboriginal youth are in police custody, wrote a Newsweek op-ed arguing that the statistics illustrated institutional racism in the country. Almost 500 youths have died in the past 20 years. Five more died since March.
Many perish because they have medical issues that corrections officials do not address. A recent University of Sydney study, for example, found that to prevent deaths in custody the government should take "immediate attention" to improve health services for incarcerated Aboriginal citizens.
Take Aboriginal prisoner David Dungay who died in 2015 in a Sydney prison after guards restrained him, pinned him face down and injected him with a sedative because he was a diabetic who refused to stop eating crackers. A video showed officers on top of him as he repeatedly yelled "I can't breathe," the BBC reported.
The upswell of frustration over police brutality and deadly prisons in Australia is similar to Black Lives Matter and other civil rights movements now active in the US and around the world, wrote the Washington Post. Members of that movement hope Morrison's case will force the authorities to release more information about Aboriginal deaths in custody that will result in charges against the police officers who may have killed him.
Many Australians believe myths that assert that Aboriginal prisoners do not face grave dangers in prison, two University of Melbourne scholars said in the Conversation.
Those fables are being increasingly undermined by the numbers.
WANT TO KNOW
CHINA
Another Leap Forward
China successfully landed its rover on Mars over the weekend, becoming the second country in history to have a rover on the red planet after the United States, CNN reported.
Chinese state media said that the Zhurong rover landed at an area in Utopia Planitia on Mars. The solar-powered spacecraft weighs about 529 pounds and carries six scientific instruments.
The lander will conduct a three-month mission in search of signs of ancient life on the red planet, including searching for traces of water.
Meanwhile, the Tianwen-1 Mars orbiter will conduct a global survey of the planet for one Martian year.
The probe was launched in July and spent seven months en route to Mars before it entered its orbit in February.
Tianwen-1 is one of three international Mars missions that launched last summer along with NASA's Perseverance rover, which landed on Mars in February, and the United Arab Emirates' Hope Probe, which entered orbit around Mars, also in February.
Unlike the US and Chinese probes, the UAE mission mainly aims to study the planet from orbit.
China's ambitious space program has made headlines in recent years: In 2019, it landed its first rover on the far side of the Moon, where no human or robot has ever ventured before, according to National Geographic.
ETHIOPIA
Stop Sighs
Ethiopia postponed parliamentary elections on June 5 indefinitely, a move that could exacerbate the security situation in the African nation, Deutsche Presse-Agentur reported.
The head of Ethiopia's election commission, Birtukan Mideksa, announced the postponement over the weekend, citing logistical problems: Among these was a delay in the delivery of the ballots.
She did not announce a new date.
Originally, elections were planned for August but Prime Minister Abiy Ahmed delayed the vote because of the coronavirus pandemic.
The delay sparked conflict after the Tigray People's Liberation Front (TPLF), which was ruling the northern region of Tigray at the time, rejected the postponement and held its own regional elections in September.
In November, TPLF forces clashed with the federal troops, which resulted in the ousting of the group and the displacement of more than 50,000 people.
Since then, Ethiopian forces have been accused of committing serious human rights abuses against civilians in Tigray. The United States said Saturday that it was concerned about "the increasing number of confirmed cases" of the military blocking access of humanitarian aid to the region.
The elections are a major test for Abiy, who came to power in 2018. In 2019, he was awarded the Nobel Peace Prize for his peace agreement with long-term rival Eritrea.
However, ethnic tensions have intensified during his term in the multi-ethnic state and criticism of Abiy is growing.
CANADA
Squeaky Clean
Canada's ethics commissioner found that Prime Minister Justin Trudeau did not violate the country's conflict-of-interest laws when his government awarded a multimillion-dollar contract to a charity with financial ties to his family, the Wall Street Journal reported.
The case over the contract to the Toronto-based WE Charity, which paid hundreds of thousands of dollars to Trudeau's mother and brother to participate at its events, dogged the prime minister and his Liberal officials for much of last summer.
Trudeau's government awarded the organization a $43.5 million contract to manage a student-volunteer program – valued at about $750 million – to help students who faced difficulty finding summer jobs in exchange for volunteering in the community.
The contract was later canceled after the charity said it paid nearly $232,000 to Trudeau's mother and brother in speaking fees, as well as more than $165,000 to cover eligible expenses.
The scandal resulted in the resignation of Finance Minister Bill Morneau, who was also involved in the ethics probe: He had previously disclosed to investigators that his family accepted tens of thousands of dollars from WE. His daughter also worked for the charity.
Ethics Commissioner Mario Dion, however, said that Morneau violated conflict-of-interest laws on at least three occasions. He noted that the relationship between Morneau and WE Charity co-founder Craig Kielburger met the threshold of being a friendship, according to CTV News.
The scandal was the third ethics probe targeting Trudeau's government but the first one to clear him of any wrongdoing.
DISCOVERIES
Prehistoric Night Owls
Most dinosaurs preferred to roam and hunt during the daytime but the Shuvuuia deserti was clearly more of a night owl.
Paleontologists have recently discovered the bird-like dino was a nocturnal predator with very keen senses, New Scientist reported.
The creature was first discovered in the 1990s but a research team closely analyzed 3D scans of its remains to better understand how it hunted.
In their findings, they found that the inner ear of 65 million-year-old S. deserti had a very large lagena, responsible for hearing. They wrote that the ear structure was possibly the largest ever found in a dinosaur and it was comparable to the lagena of the modern barn owl.
Barn owls are excellent nocturnal predators with precise hearing and night vision.
And the resemblance doesn't end there: Further analysis of the extinct creature's skull showed that it could also see very well at night, with the largest (proportionally) pupils ever measured in either birds or dinosaurs.
Although it stalked its prey at night, scientists said the dino was pretty small – about the size of a chicken – and would mainly go after small mammals, according to USA Today.
"This discovery is a great example of how evolution functions," said co-author Lars Schmitz. "It represents a solid understanding of how eyes and ears evolve in response to animals' specific environments."
COVID-19 Global Update
More than 180 nations worldwide have confirmed cases of the coronavirus. The following have the highest numbers worldwide as of 4 a.m. ET*:
US: 32,940,909 (+0.05%)
India: 24,965,463 (+1.14%)
Brazil: 15,627,243 (+0.26%)
France: 5,939,019 (+0.24%)
Turkey: 5,117,374 (+0.21%)
Russia: 4,883,734 (+0.00%)**
UK: 4,466,589 (+0.04%)
Italy: 4,159,122 (+0.14%)
Spain: 3,604,799 (+0.00%)**
Germany: 3,604,799 (+0.10%)
Source: Johns Hopkins University
*Numbers change over 24 hours
**Numbers have been adjusted by affected country
Not already a subscriber?
If you would like to receive DailyChatter directly to your inbox each morning, subscribe below with a free two-week trial.
Support journalism that's independent, non-partisan, and fair.
If you are a student or faculty with a valid school email, you can sign up for a FREE student subscription or faculty subscription.
Questions? Write to us at hello@dailychatter.com.