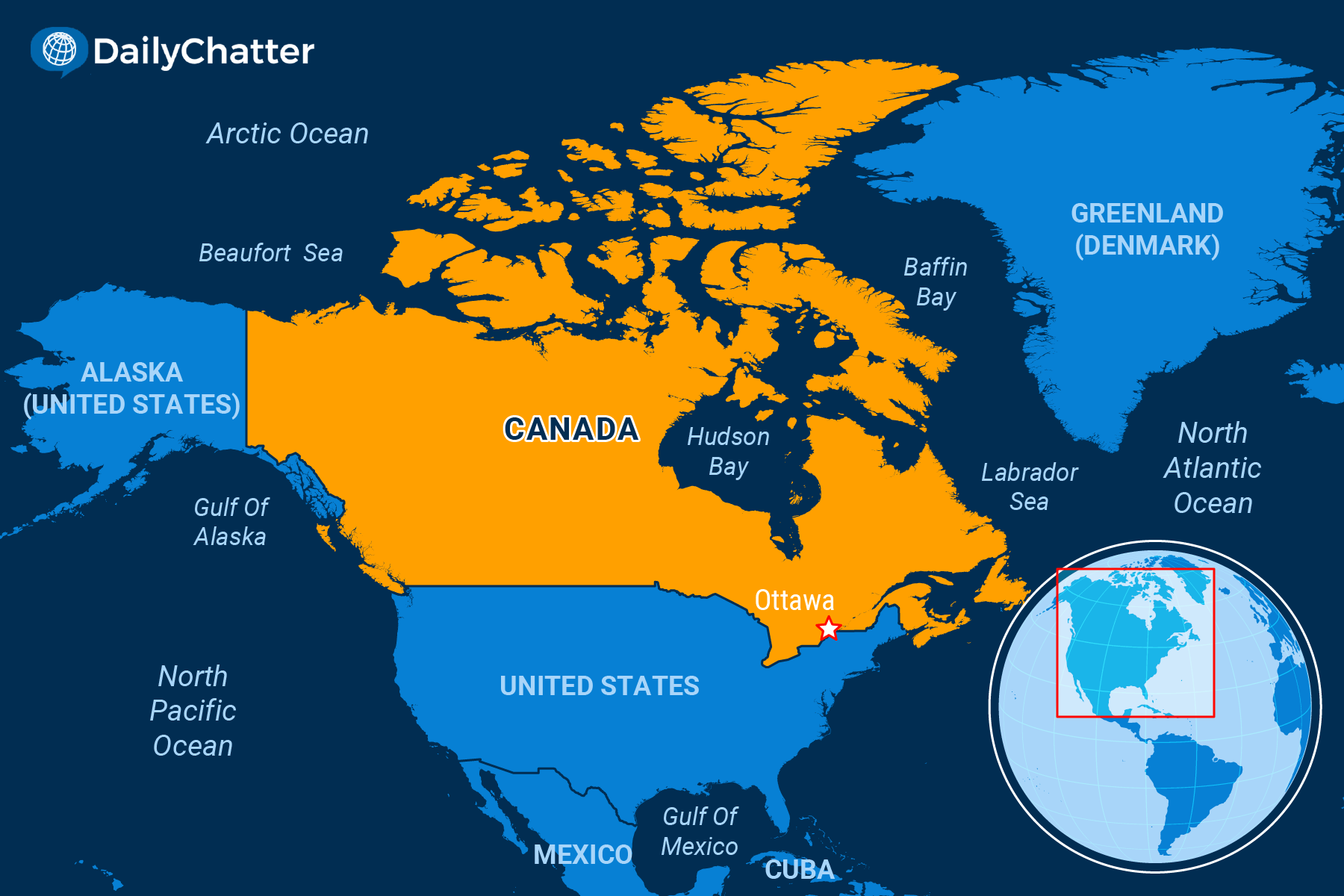 The World Today for May 05, 2021
Listen to Today's Edition
NEED TO KNOW
CANADA
Politics and Plague
The Canadian military recently deployed to Ontario amid a scary surge of the coronavirus that has seen the rate of infections surpass that of the US for the first time. The move came after Ontario Premier Doug Ford issued new controversial stay-at-home orders and said he would crack down on citizens failing to comply, CNN reported.
"The new variants are far more dangerous than before. They spread faster and do more harm than the virus we were fighting last year," Ford said during a press conference this month. "This is a new pandemic. We're fighting a new enemy."
The brother of Rob Ford, the late mayor of Toronto, Ford has come under withering criticism for his handling of the pandemic. Writing in the Washington Post, opinion columnist David Moscrop said he should resign for blaming the federal government for his failures, falsely claiming to have implemented the toughest anti-virus measures in North America while allowing 'super-spreader' sites like food-processing plants to keep functioning.
Ford recently apologized for his aborted proposal to close playgrounds and empower the police to detain anyone outside of their homes after a backlash from cops, public health officials and others, the Associated Press added.
VICE dubbed Ford one of Canada's most unpopular politicians, listing drug dealing allegations, homophobia and campaign finance violations that have dogged his career.
Toronto's healthcare system, meanwhile, is at a breaking point, with adults being sent to children's hospitals or to other facilities hundreds of miles away. Care for everything other than emergency services has been canceled.
There is hope. In the Conversation, York University Environmental Studies Professor Mark Winfield argued that a coalition government in the provincial legislature might break the political impasse hindering officials.
Ford and Canadian Prime Minister Justin Trudeau have been trying to cooperate on giving paid sick leave to Canadians who work in essential industries and who might be going to work even though they are sick with Covid-19 for fear of losing a paycheck.
Ford, a conservative, has criticized Trudeau, a liberal, for not helping the province more, the Canadian Broadcasting Corporation reported. Trudeau has accused Ford of passing the buck. The Globe and Mail editorial board accused both sides of lacking the imagination to think of some way to get help to people quickly.
It might be time to put politics aside in Canada.
WANT TO KNOW
GERMANY
Natural Bedfellows
Far-right extremist crimes spiked sharply in Germany in 2020, rising to a two-decade high as the country prepares for elections in September, Politico reported.
German Interior Minister Horst Seehofer said Tuesday 23,064 criminal offenses related to far-right extremism were recorded in 2020, which he described as "the highest level since record-keeping began in 2001."
The announcement came just hours after German authorities arrested an individual believed to be responsible for a series of threatening letters to prominent members of the media and politics.
The minister also noted that there was a nearly 16 percent increase in anti-Semitic crimes, which he said was "not only worrying but also deeply shameful (considering) our history."
He dismissed previous assertions by the far-right opposition party, Alternative for Germany, which had long argued that anti-Semitic crimes were being committed by Arab immigrants.
Josef Schuster, chairman of the Central Council of Jews in Germany, said the statistics were alarming and warned that the pandemic has led to "a new form of extremism" – referring to an alliance between extremists and critics of lockdowns in the country.
AUSTRALIA
Left Behind
Australian Prime Minister Scott Morrison is facing intense backlash this week for threatening to jail or fine Australian citizens arriving from India, where the number of confirmed cases has gone beyond 300,000 infections per day, the Washington Post reported Tuesday.
Last week, Australia announced that nationals flying back from India could face five years in jail, a $50,000 fine or both. A flight ban is in place until May 15, but Morrison said the penalties are aimed at those who are trying to circumvent the restriction and returning to Australia via a third country.
The announcement sparked immediate criticism from both sides of the political aisle with some lawmakers dubbing it "racist" and advocacy groups saying it violated human rights.
Morrison initially dismissed the criticism but on Tuesday he played down the threat of imprisonment or fines. He said the likelihood of anyone being punished is "pretty much zero."
Before the ban, Australia allowed only citizens, residents and few select groups to enter Australia: Only about 5,500 people are permitted to enter each week and they are required to quarantine in a hotel for 14 days at their own expense.
The policy has resulted in tens of thousands of Australians being stranded abroad, about a quarter of them in India.
FRANCE
Sticks and Stones
A French court acquitted far-right leader Marine Le Pen and a party colleague of breaking hate speech laws after both individuals posted graphic images on Twitter depicting atrocities perpetrated by Islamic State, the BBC reported Tuesday.
The case dates back to 2015 when Le Pen posted gruesome pictures amid a dispute with journalist Jean-Jacques Bourdin in the wake of the jihadist murders of 130 people in Paris that November.
Bourdin compared the terrorist group to Le Pen's National Front – now rebranded as the National Rally – which then prompted the party leader and her colleague Gilbert Collard to post the images on Twitter with the message: "This is what Daesh (Islamic State) is."
One of the images included the body of US journalist James Foley, who was executed by the group while reporting on the Syrian civil war.
On Tuesday, the court found that while the pictures were violent, they fell under the rubric of political protest and free speech. Le Pen had previously criticized the trial as politically motivated.
The far-right leader was a runner-up in the 2017 presidential elections and is well placed in the opinion polls to reach the presidential run-off again next year against President Emmanuel Macron.
DISCOVERIES
Turning the Tables
Mexico's Indigenous people are planning to "invade" Spain this year to mark the 500th anniversary of the Spanish Conquest that lasted from 1519-1521, the Associated Press reported.
Rebels of the Zapatista or indigenous peasant rights movement are preparing to send a delegation to Madrid by Aug. 13, marking 500 years since the capture of Mexico City from the Aztecs by the Spaniards and their Indigenous allies.
The seven-member delegation will depart on a traditional wooden canoe this month from the Caribbean island of Isla Mujeres – one of the first places Spanish conquistadors landed.
Once they reach Spain's coast, the delegation will unveil a banner reading "Awake!"
The Zapatistas said if Spanish authorities deny them entry, they will paddle back to Mexico.
The movement announced that the "invasion" is not meant to be hostile, adding that it does not seek an apology from Spain.
This is in stark contrast to the Mexican government's demands for an apology for the millions killed in the Spanish conquest of its Indigenous people.
"We are going to tell the people of Spain two simple things," the Zapatistas said in a statement. "One, they did not conquer us – we are still here resisting, in rebellion. Second, they do not have to ask that we forgive them for anything."
In 1994, the Zapatistas led a brief armed revolt against the Mexican government to win expanded Indigenous rights. Since then, the group has secured their "autonomous" townships in the southern state of Chiapas and have refused government aid programs.
COVID-19 Global Update
More than 180 nations worldwide have confirmed cases of the coronavirus. The following have the highest numbers worldwide as of 4 a.m. ET*:
US: 32,512,946 (+0.13%)
India: 20,664,979 (+1.88%)
Brazil: 14,856,888 (+0.52%)
France: 5,741,537 (+0.43%)
Turkey: 4,929,118 (+0.59%)
Russia: 4,784,497 (+0.16%)
UK: 4,439,489 (+0.04%)
Italy: 4,059,821 (+0.22%)
Spain: 3,544,945 (+0.13%)
Germany: 3,462,297 (+0.70%)
Source: Johns Hopkins University
*Numbers change over 24 hours
Not already a subscriber?
If you would like to receive DailyChatter directly to your inbox each morning, subscribe below with a free two-week trial.
Support journalism that's independent, non-partisan, and fair.
If you are a student or faculty with a valid school email, you can sign up for a FREE student subscription or faculty subscription.
Questions? Write to us at hello@dailychatter.com.