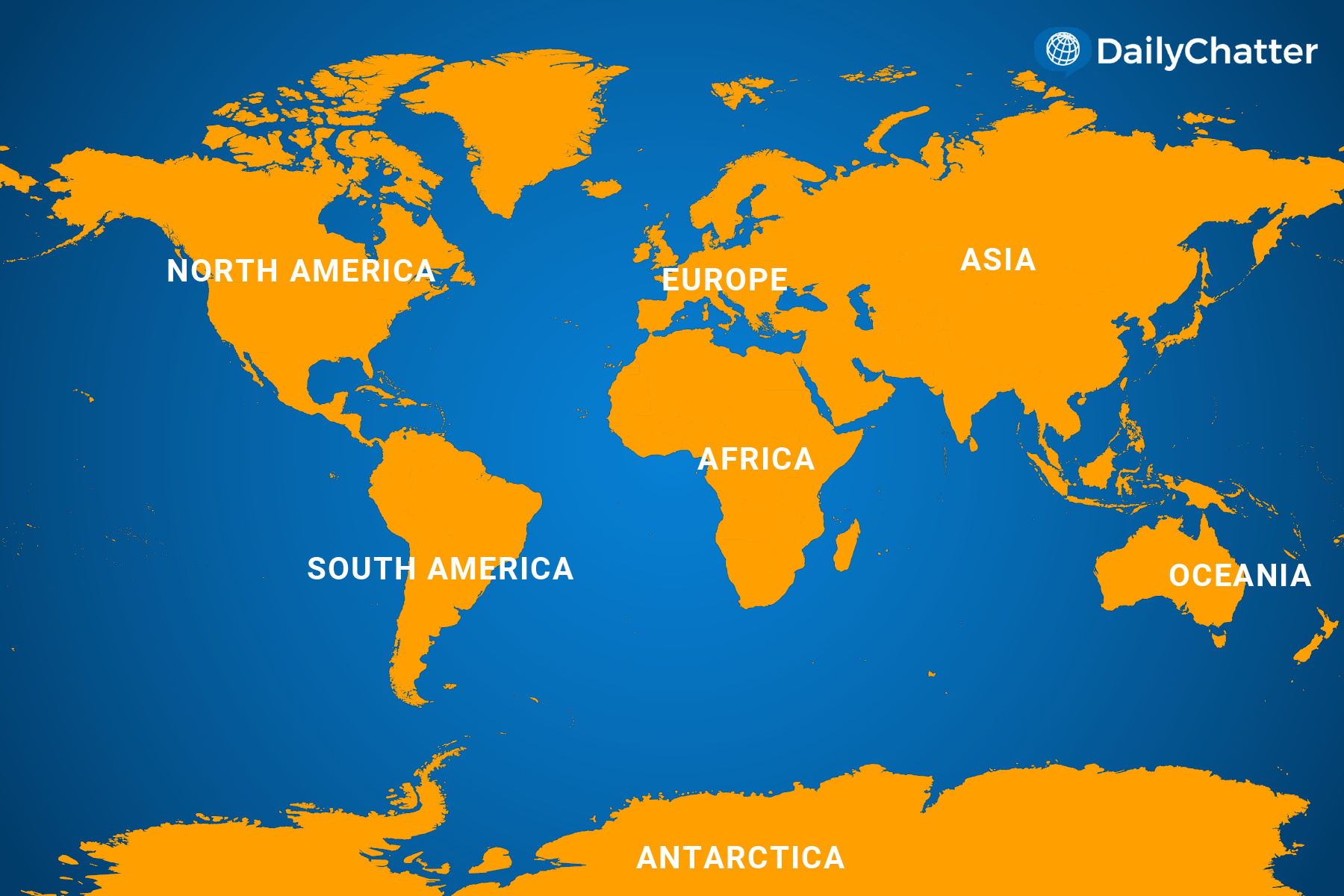 The World Today for May 03, 2021
Listen to Today's Edition
NEED TO KNOW
WORLD
Vaccines for Sale
Indians were desperately searching for vaccines as the second wave of the coronavirus pandemic struck the world's largest democracy and second-most populous country.
Over the weekend, officials said the  Covid-19's death toll in India topped 400,000 even as most researchers believe that number dramatically underestimates the actual total. The country's underfunded health system is near collapse, with oxygen in short supply, explained Al Jazeera.
"The situation is horrific, absolutely terrible … Everyone is afraid, every single person," New Delhi resident Manoj Garg told Reuters. "People are afraid that if I am talking to a person, maybe I won't get to talk to them tomorrow or in the near future."
The tragic irony is that India leads the world in producing vaccines.
The Serum Institute of India, which oversees the production of 60 percent of vaccines globally, delivered injections to other countries. But, a few months after Indian leaders relaxed mask-wearing and other measures that triggered a second wave, reported the PBS News Hour, the country is now running low on the materials necessary to ramp up production to serve its own people.
India is now importing more than 200 million doses of Covid-19 vaccines, wrote CNN, making it among the top 10 vaccine buyers worldwide. But those doses cover less than 10 percent of its population of 1.4 billion.
The US is sending oxygen cylinders, millions of N95 masks, funds and 60 million doses of the AstraZeneca vaccines to India and other hard-hit developing countries. That vaccine is not approved for use in the US for a host of reasons related to the disclosure of research data and also rare blood clots that Smithsonian magazine outlined. But it has been approved in Britain and several European countries.
Meanwhile, the US donation comes on the heels of widespread criticism, anger and envy worldwide over the pace of its vaccinations and the lag almost everywhere else: More than one-third of Americans have been fully vaccinated and almost 150 million people have received at least one shot, the Washington Post reported. Most other countries have vaccinated under 10 percent of their populations – if that much – with the notable exceptions of the UK and Israel.
"It's outrageous ethically, morally, scientifically," said Maria Van Kerkhove, an epidemiologist with the World Health Organization, on global vaccine inequities.
On Friday, some in the White House signaled that they might be open to considering a patent waiver that would allow for the manufacture of generics for wider global distribution of the vaccines, the Post reported in a separate story.
Supplies meanwhile are pouring into India – officials in the West recognize that aside from the horrific death toll, as a major vaccine producer, any production delays not only impact India but many other countries waiting on the vaccine.
Meanwhile, foreign vaccine donations have sparked "vaccine diplomacy," wrote NBC News.
Russian companies sold millions of doses to Bolivia. President Vladimir Putin discussed a nuclear power plant project involving Russian technology, lithium mining and gas reserves with Bolivian President Luis Arce.
China gave Algeria free vaccines. The North African country then announced it would support Beijing in a number of international diplomatic issues, including, presumably, opposing criticism of Chinese human rights violations in Hong Kong and Xinjiang.
But Brazil's health authorities recently recommended rejecting Russian vaccines even though their country desperately needs them, too, the New York Times reported. And a top Chinese disease control official also recently offered a "rare acknowledgment" that Chinese vaccines offered little protection against the virus, wrote the Associated Press.
More than three million people have died of Covid-19 globally. Some think countries should put geopolitics and profits aside to stop that number from reaching four million.
WANT TO KNOW
ISRAEL
Crying Wolf, Crying Shame
Israel observed a day of mourning Sunday after at least 45 people died during a stampede at a Jewish religious festival over the weekend, while anger grows at reported violations at the site that led to the tragedy, Sky News reported.
The stampede occurred during the Lag BaOmer event on the slopes of Mount Meron. The religious festival attracts thousands of ultra-Orthodox Jews in an annual pilgrimage to the tomb of second-century Jewish mystic, Rabbi Shimon Bar Yochai.
According to videos and witness accounts, the accident occurred when a large number of people in a narrow tunnel-like passage began falling on top of each other near the end of a walkway, USA Today reported.
The youngest victim being nine years old.
Israeli officials called for an investigation.
Israeli media reported that police and governmental reports showed the site could not safely accommodate the crowds it hosts annually.
Some are also questioning whether authorities were reluctant to reduce the crowd's size out of fear of angering influential ultra-Orthodox rabbis and politicians.
EL SALVADOR
Tit For Tat
Lawmakers from Salvadoran President Nayib Bukele's party voted to remove five magistrates of the constitutional chamber of the Supreme Court, a move critics called a power grab by the populist leader, the Associated Press reported Saturday.
The magistrates had angered Bukele when they ruled against some of his tougher measures to protect people from Covid-19.
Bukele's New Ideas party, which has a majority in the Legislative Assembly, said that the court had put private interests above the health and welfare of the people.
Opposition politicians and human rights groups, meanwhile, condemned the move to remove the magistrates as a violation of the constitution and part of Bukele's "search for complete power."
According to El Salvador's constitution, the Legislative Assembly can remove magistrates for cause.
Bukele, 39, remains a popular politician in Central America despite criticism of his autocratic tendencies.
His party won the Feb. 28 legislative elections by a landslide, devastating the two traditional parties who had long ruled the Central American nation.
CYPRUS
Divided We Stand
United Nations-brokered talks between Turkish Cypriots and Greek Cypriots failed to restart negotiations over the reunification of divided Cyprus, the Irish Times reported.
After three days of informal discussions between President Nicos Anastasiades, Turkish Cypriot leader Ersin Tatar and the foreign ministers of Britain, Greece and Turkey, UN Secretary-General Antonio Guterres said that there wasn't "enough common ground" to restart talks.
The talks collapsed over proposals on how to reunite the island, which was split after Turkey occupied it in 1974 following a failed coup by the military junta that then ruled Greece.
The country has since split into a Greek Cypriot south – currently the internationally recognized Republic of Cyprus, an EU member state – and a Turkish Cypriot north, whose statehood is recognized only by Turkey.
Greek Cypriots, the UN and the European Union have demanded the formation of a bizonal, bicommunal federation to unite the island. But the Turkish side has called – for the first time – for a "two-state solution." Proponents of a federation rejected the Turkish proposal because it does not conform to agreements or UN resolutions.
Tatar said that decades of negotiations have failed to reunite the country and the only option left is to formalize two Cypriot states. Turkish Cypriots, however, have rejected a two-state solution and seek a fair settlement with their Greek counterparts.
Analysts said that the two-state proposal is meant to boost Turkish President Recep Tayyip Erdogan's popularity amid Turkey's economic struggles and surging coronavirus infections.
DISCOVERIES
The Bot and the Frog
A team of scientists at Tufts University recently developed a microscopic, living robot from frog skin cells that can heal and power itself, reported Axios.
The 0.02-inch robot or 'Xenobot' – named after the frog species Xenopus laevis – has properties similar to the amphibians' cells and operates in small groups or swarms.
The researchers reported that frog skin cells can form a spherical mass on their own using cilia – hair-like structures on the cell surface.
To understand the movement and organization of the skin cells, virtual simulations were first developed at the University of Vermont. Later, co-author Douglas Blackiston assembled the living robot by harvesting few thousand cells at a time and rearranging them according to the simulation for the desired movement from the bot.
These xenobots can not only move in circles, straight lines and crowd around particles – they can power themselves for up to 10 days and heal any cuts or tears on their surface.
The bots can also sense their environment to a certain extent and turn red when exposed to blue light.
Co-author of the study, Joshua Bongard says they "are novel living machines… neither a traditional robot nor a known species of animal. It's a new class of artifact: a living, programmable organism."
Eventually, researchers hope that further advancements can allow xenobots to be used in other applications like drug delivery in the human body or microplastic clean-up of oceans.
COVID-19 Global Update
More than 180 nations worldwide have confirmed cases of the coronavirus. The following have the highest numbers worldwide as of 4 a.m. ET*:
US: 32,421,713 (+0.09%)
India: 19,925,517 (+1.88%)
Brazil: 14,754,910 (+0.20%)
France: 5,713,393 (+0.17%)
Turkey: 4,875,388 (+0.54%)
Russia: 4,768,476 (+0.00%)**
UK: 4,435,831 (+0.04%)
Italy: 4,044,762 (+0.23%)
Spain: 3,524,077 (+0.00%)**
Germany: 3,432,676 (+0.26%)
Source: Johns Hopkins University
*Numbers change over 24 hours
**Numbers have been adjusted by affected country
Not already a subscriber?
If you would like to receive DailyChatter directly to your inbox each morning, subscribe below with a free two-week trial.
Support journalism that's independent, non-partisan, and fair.
If you are a student or faculty with a valid school email, you can sign up for a FREE student subscription or faculty subscription.
Questions? Write to us at hello@dailychatter.com.