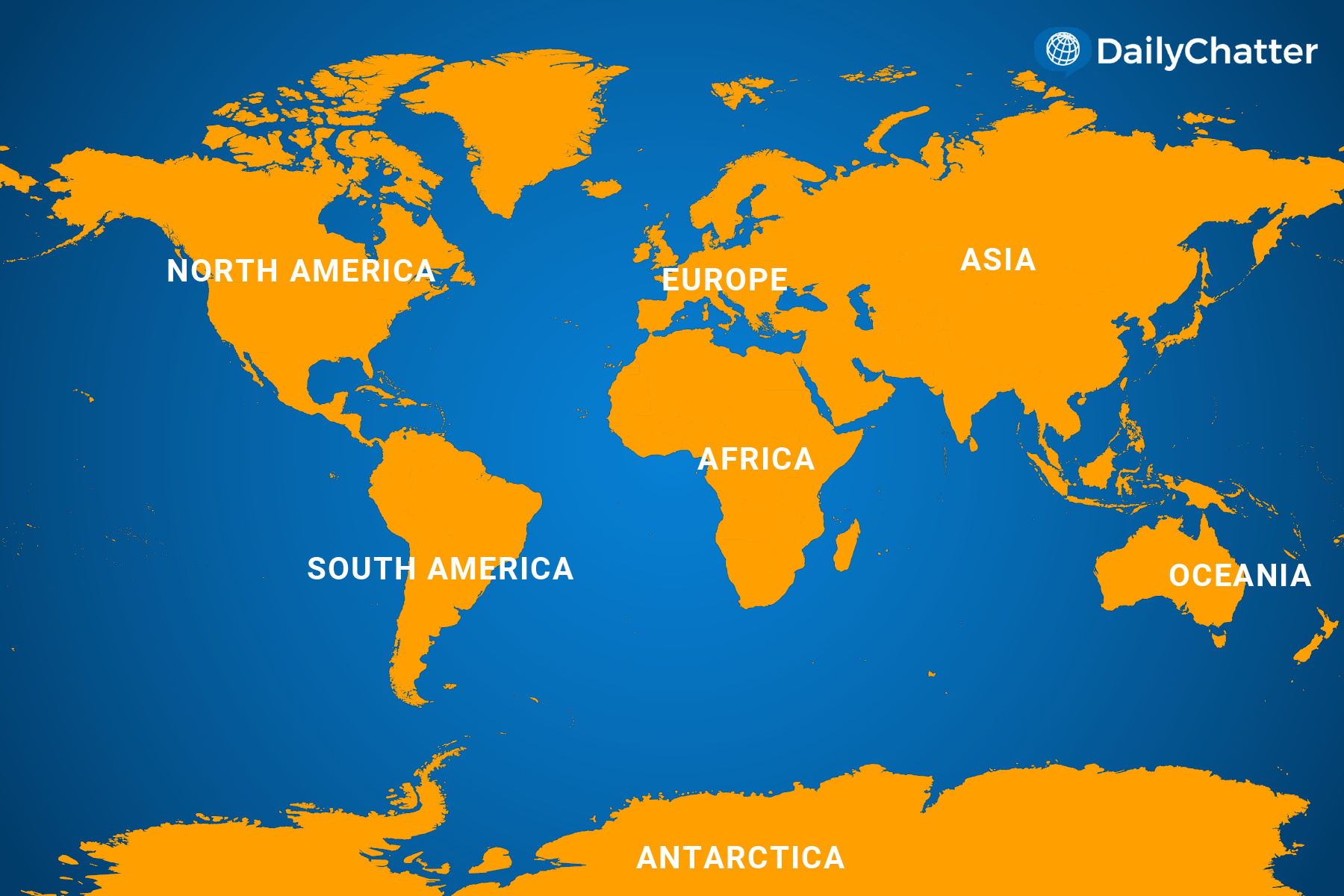 The World Today for April 12, 2021
Listen to Today's Edition
NEED TO KNOW
WORLD
Global Fragility
Critics of globalization have been repeating a mantra in the wake of the Japanese container ship Ever Given running aground in the Suez canal: We told you so.
"Under the irrational, anarchic capitalist social order, with the world divided into rival nation-states, there has been virtually no serious preparations for an event like the Suez Canal jam," wrote the World Socialist Website.
After a week of halting traffic on a key route for worldwide commerce at a price tag of almost $10 billion a day, workers freed the ship on March 30 with, as the Guardian noted, the help of an extraordinarily high tide.
The World Socialists are a wee bit incendiary. But National Public Radio noted that shippers had no good alternatives to the canal. Even Bloomberg acknowledged that the Ever Given showed how global manufacturing has become too concentrated in Asia.
Deutsche Welle journalist Henrik Böhme wrote that the Ever Given was just the latest in recent scares involving the shortcomings of world trade. Due to shortages from foreign suppliers in the early days of the coronavirus pandemic, for example, Germany produced 100,000 fewer cars than forecast. Bicycles are still in short supply in Germany.
One analyst told the Financial Times that global supply chains were "several miles long, but only an eighth of an inch deep."
Tufts international politics professor, Daniel Drezner, pushed back on the anti-global rhetoric. The canal blockage was no more than a setback, he said. In fact, the losses associated with the trade slowdown showed the extent to which globalization adds value to the global economy, he argued in the Washington Post. Similar attacks on globalization arose after Brexit, the US-China trade war and the coronavirus pandemic. But globalization kept chugging along because people like to buy stuff.
Writing in a New York Times op-ed, economist and historian Marc Levinson split the difference, accepting how the incident showed boosters of the rise of relatively inexpensive sea freight have long trumpeted the value of cheaper goods, international investment and ostensibly efficient "just in time" commerce but neglected to mention the risks of complicated supply chains that depend on far-flung transactions.
Levinson added, however, that the time of massive container ships transporting goods was coming to an end anyway. The real next chapter in globalization, he says, is the movement of services, media and entertainment and other intangible products between countries online.
The more things change, the more they stay the same.
WANT TO KNOW
CHINA
Tightening Britches
Chinese regulators fined Alibaba $2.8 billion following an anti-trust investigation into the country's biggest e-commerce firm, the latest move by the government to rein in its homegrown tech giants, CNBC reported.
In December, China's State Administration for Market Regulation (SAMR) began a probe over a company policy that forced merchants to choose between one of two e-commerce platforms, rather than work with both.
The regulator said over the weekend that Alibaba had abused its market dominance and that the "choose one" policy stifles competition in China's e-commerce market.
Alibaba will be fined about four percent of its 2019 revenue and will be required to file compliance reports to the SAMR for three years.
The company agreed to the conditions.
Saturday's announcement marks the latest escalation between Chinese regulators and big tech: Officials have voiced concern about the power the tech giants have over the financial sector, worrying about that sector's vulnerability, according to CNN.
Much of the scrutiny has been focused on the business empire of Jack Ma, who founded both Alibaba and leading fintech, Ant Group.
In November, China suspended Ant's initial public offering and published draft rules on micro-lending following critical comments by Ma about the country's financial regulator.
UKRAINE/RUSSIA
Simmer, Boil
Russia denied that it was heading toward war with Ukraine even as it sent troops to the border, a move that has raised fears of a major escalation in the seven-year conflict, Agence France-Presse reported Sunday.
Last week, Russia sent troops to the border saying it was concerned that Ukraine was moving to ethnically cleanse the area of Russian speakers living in the war-torn region, the New York Times reported.
Kremlin Spokesman Dmitry Peskov said Sunday that "nobody is planning to move toward war," but warned that Russia "will not remain indifferent" to the fate of Russian speakers.
Meanwhile, Western nations chided Russia for failing to appear at talks in Vienna Saturday aimed at defusing tension over Ukraine, Politico reported. The talks were called by Ukraine after what France and Germany described as "unusual military activities" on the border causing "increasing concern" among Western nations, which are calling for a prompt withdrawal of Russian troops.
The United States said that the number of troops at the border with Ukraine is now greater than at any time since 2014 when conflict erupted after Russia annexed Crimea, formerly part of Ukraine.
The Ukraine war – Europe's only active conflict – has been on a low simmer since 2015. Fighting subsided in 2020 following a ceasefire agreement but clashes have increased since the start of the year between Ukrainian forces and Russian-backed separatists controlling two regions in the country's east.
Since 2014, the war has claimed more than 13,000 lives and displaced thousands more. Peace negotiations have stalled.
IRAN
Agreeing To Disagree
Iran on Sunday called a blackout at its underground Natanz atomic facility an act of "nuclear terrorism," raising regional tensions as world powers and Tehran continue to negotiate over its tattered nuclear deal, the AP reported.
While details are murky, officials described the Sunday incident as a blackout caused by the electrical grid feeding the site.
On Monday, Foreign Minister Mohammad Javad Zarif explicitly blamed Israel for the attack and that Iran will take "revenge against the Zionists," according to Reuters.
Israeli media, meanwhile, speculated that the incident, which damaged a facility that is home to sensitive centrifuges, was caused by a cyberattack. Multiple outlets have quoted unnamed intelligence sources as saying the country's Mossad spy service carried out a successful sabotage operation at the Natanz complex.
Israel, however, has not officially commented on the incident.
The incident comes amid the end of this week's first round of talks in Vienna aimed at reviving the 2015 Iran nuclear deal. Diplomats said the negotiations were constructive despite numerous points of contention between the United States and Iran, Radio Free Europe/Radio Liberty reported.
The European Union-hosted talks are aimed at breaking the impasse between the US and Iran and bringing both parties into full compliance with the agreement: The agreement lifted international sanctions on Tehran in exchange for limits on its nuclear program.
In 2018, Former President Donald Trump withdrew from the agreement and reimposed sanctions on Iran, prompting Tehran to gradually violate many of the nuclear restrictions.
Although US and Iranian diplomats did not meet face-to-face during the talks, delegates said that two groups have been formed to establish a compromise between the two parties: One group will focus on lifting US sanctions against Iran, while the other will focus on convincing Iran to limit its nuclear enrichment.
The Biden administration has expressed willingness to return to the deal but Iran wants all US sanctions lifted and a return to full compliance first.
DISCOVERIES
Southern Fear
The Tyrannosaurus rex terrorized most of the Northern Hemisphere during its heyday but the South had its own share of problems.
For example, the Llukalkan aliocranianus, dubbed "one who causes fear" in the language of the native Mapuche, was recently discovered in Patagonia, in southern Argentina, USA Today reported.
Researchers explain that the carnivorous predator belonged to the Abelisaurid family that lived on the Earth's southern subcontinent about 80 million years ago.
Despite resembling T. rexes, they were no match size-wise: They reached heights of about 15 to 30 feet – while T. rexes could grow to 40 feet – and had unusually short, deep skulls which often bore crests, bumps and horns.
The Llukalkan is one of the 10 known species of abelisaurids but its skull differed slightly from its relatives.
"A peculiarity of this dinosaur is that it has cavities in the ear area that other abelisaurids did not have, which could have given this species different auditory capacities, possibly a greater hearing range," lead author Federico Gianechini told Reuters.
Although the abelisaurids lived in the twilight of the dinosaur age, the study showed they were flourishing before the extinction event 66 million years ago.
COVID-19 Global Update
More than 180 nations worldwide have confirmed cases of the coronavirus. The following have the highest numbers worldwide as of 4 a.m. ET*:
US: 31,197,872 (+0.15%)
India: 13,527,717 (+1.26%)
Brazil: 13,482,023 (+0.28%)
France: 5,119,590 (+2.36%)
Russia: 4,589,209 (+0.00%)**
UK: 4,384,610 (+0.04%)
Turkey: 3,849,011 (+1.33%)
Italy: 3,769,814 (+0.42%)
Spain: 3,347,512 (+0.00%)**
Germany: 3,012,158 (+0.09%)
Source: Johns Hopkins University
*Numbers change over 24 hours
**Numbers have been adjusted by affected country
Not already a subscriber?
If you would like to receive DailyChatter directly to your inbox each morning, subscribe below with a free two-week trial.
Support journalism that's independent, non-partisan, and fair.
If you are a student or faculty with a valid school email, you can sign up for a FREE student subscription or faculty subscription.
Questions? Write to us at hello@dailychatter.com.