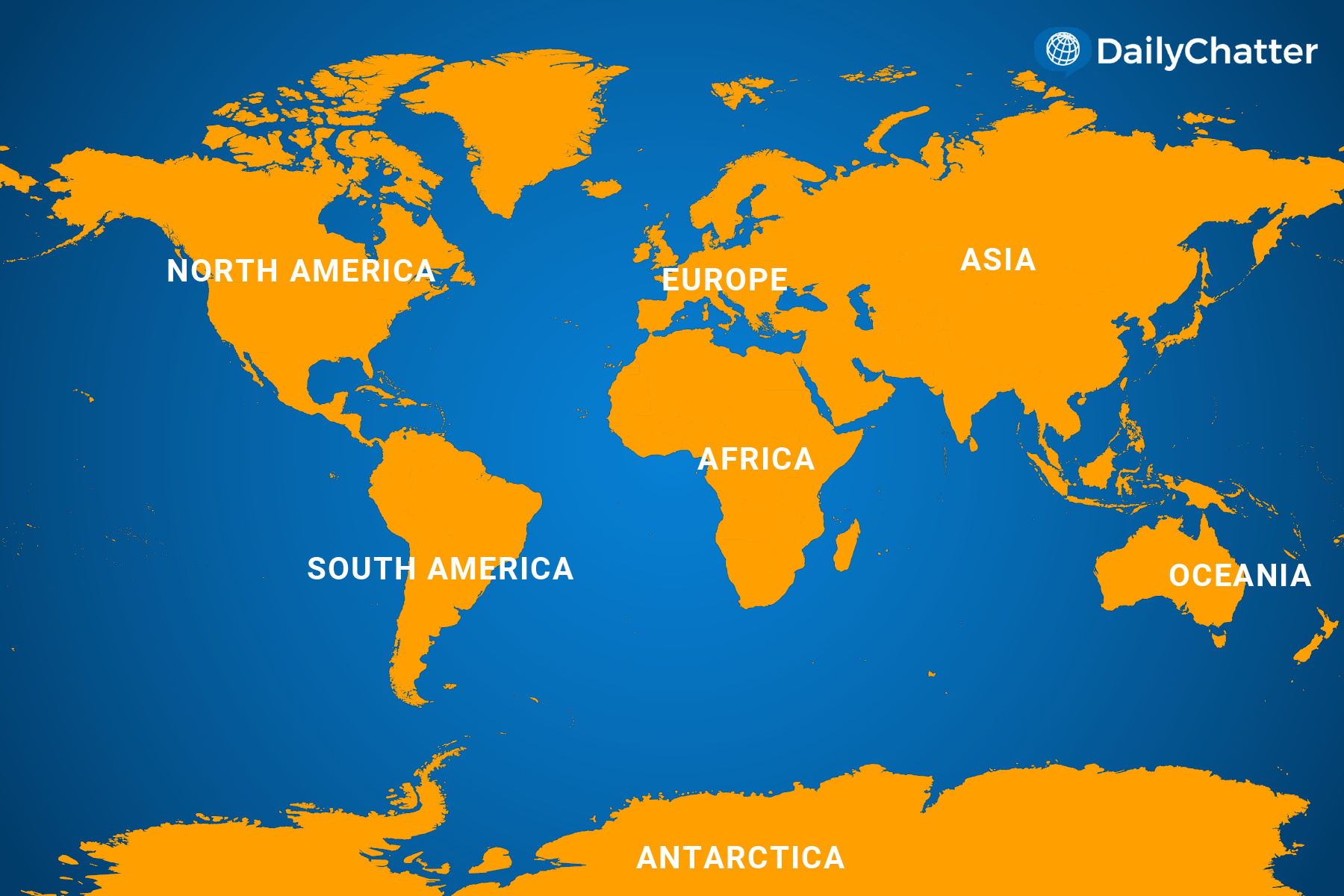 The World Today for March 30, 2021
Listen to Today's Edition
NEED TO KNOW
WORLD
A Pox on All Houses
Americans aren't the only ones who believe in absurd QAnon conspiracy theories.
"Its influence can be seen at anti-lockdown and anti-mask rallies from Los Angeles to London, Berlin to Melbourne – with protesters warning, without evidence, that the pandemic is a conspiracy by a cabal of Satanist pedophiles who control the world," wrote Agence France-Presse.
A loosely organized group, QAnon believers think, or act like they think, that leftists are abducting, abusing and drinking the blood of children held captive in underground tunnels around the world, wrote Mother Jones. Former President Donald Trump was often positive about the group. No one has ever produced proof of these outlandish claims.
The ideas have found fertile ground in Europe, where figures like UK pop singer Robbie Williams have repeated them again and again, noted NewsGuard, a company that rates news credibility.
In Germany, far-right groups have been receptive to the "putsch fantasies" and "anti-Semitic tropes" in QAnon theories, the New York Times reported late last year. Counterterrorism folks are worried that the conspiracies could embolden those groups to take action on their hateful ideas.
Disillusionment with French leaders has fueled interest in QAnon in France, leading the government to open investigations to stop events like the Jan. 6 storming of the US Capitol by QAnon supporters and others, wrote VICE News.
Bizarrely, leftwing Italian artists inadvertently helped inspire the QAnon movement in the 1990s, according to the Art Newspaper. Today, Italy has one of the largest QAnon networks outside of the US. The country's grueling experience with Covid-19 helped cement the group's popularity, wrote University of Vienna Computational Communication Science Researcher Nicola Righetti on his blog.
Europe is not the only place where QAnon has thrived. In Japan, as the Washington Post wrote, QAnon followers are convinced that doppelgangers have taken the place of the emperor and empress. They also believe Emperor Hirohito, who ruled during World War II, was a CIA or British agent who held the patent to the atomic bombs dropped on his country.
Japanese QAnon adherents also have a particular interest in Michael Flynn, the retired lieutenant general who was Trump's national security adviser before he pled guilty to lying about his contacts with the Russian government.
The conspiracy theorists are similar to the Aum Shinrikyo cult that launched a sarin gas attack in Tokyo's subway in 1995, added the Diplomat. The leader of that cult claimed he had been cheated of his victory after he lost an election.
It's been said a sucker is born every minute. Maybe the pace is a bit faster than that these days.
WANT TO KNOW
EGYPT
We're Open
Marine traffic resumed in Egypt's Suez Canal on Monday after salvage crews were able to free a giant container ship that had been wedged across one of the world's busiest waterways for a week, the BBC reported.
Last Tuesday, the 1,300-foot vessel, Ever Given, ran aground in the canal amid high winds and a sandstorm that affected visibility.
The salvage operations involved the removal of 30,000 cubic meters of sand and the deployment of 11 harbor tugs and two powerful seagoing tugs.
Meanwhile, it remains unclear when full traffic will resume in the canal.
The incident disrupted global shipping traffic causing a jam involving more than 370 ships and prompted many companies to reroute their vessels to the longer route around the southern tip of Africa.
The delays are expected to raise the cost of shipping goods to Europe, the BBC said.
The Suez Canal provides an important link for oil, natural gas and other cargo being shipped from Asia to Europe and beyond. Around 10 percent of the world's trade flows through the waterway and it remains one of Egypt's top foreign currency earners.
MYANMAR
With Guns Blazing
Myanmar's military junta came under international fire this week after security forces killed more than 100 protesters in the country's bloodiest day of protests since last month's military coup, NBC News reported.
The United States and other Western nations condemned the massacre Saturday as "mass murder," while calling the military's rule a "reign of terror."
Since early February, the Southeast Asian nation has been gripped by mass demonstrations after the army seized control of the government and arrested its civilian leaders, including Aung San Suu Kyi.
Over the past few weeks, the US and its allies have imposed sanctions on army leaders to little effect so far. President Joe Biden said the US is working on a stronger response but offered no details, according to the Associated Press.
Despite Saturday's bloodletting, protesters remain undeterred and have continued their demands for the return to democracy.
Meanwhile, the army launched a series of airstrikes in areas populated predominantly by the ethnic Karen people, causing thousands to flee to neighboring Thailand.
Analysts told the AP that the strikes might have been in retaliation for a reported attack by the Karen National Liberation Army, a group fighting for greater autonomy for the Karen people.
Others worry that the airstrikes mark a troubling development in the ongoing crackdown.
MOZAMBIQUE
The Siege
Days of fighting in a key city in northern Mozambique have left dozens of civilians dead as security forces continue to battle suspected Islamic State-linked insurgents, NPR reported Monday.
On Wednesday, hundreds of militants attacked the coastal city of Palma in the Cabo Delgado province, an important hub for a vast liquefied natural gas (LNG) project worth tens of billions of dollars.
No one has claimed responsibility for the attacks but the perpetrators are widely believed to be part of a local group named al-Shabab, although it's unclear if it's related to the Somali group by the same name.
The fighting left as many as 200 foreign workers trapped between security forces and the insurgent group. Authorities said that seven people were killed after their convoy was ambushed as they tried leaving a hotel in Palma.
Meanwhile, hundreds were evacuated by boat to the port city of Pemba, about 150 miles south.
Since 2017, Mozambique has been plagued by infrequent but violent raids by Islamist militants: More than 2,600 people have died and at least 670,000 have been displaced.
The situation has caused the French energy group Total to shut down the construction of its $20 billion LNG project in Cabo Delgado and withdraw its staff due to security concerns.
DISCOVERIES
A Fungal Solution
Picture this: You can power your home by taking a walk on its wooden floors.
That's the result of a discovery by scientists to turn wood into a clean energy source that can lead the way to "energy ballrooms" and smart houses in the future, New Scientist reported.
A research team at the ETH Zurich in Switzerland is looking into generating electricity from wood through the piezoelectric effect – the ability of certain materials to produce electricity when pressure is applied.
Although wood only releases insignificant amounts of electricity, the team found that rotting the wood with fungi can increase its energy output.
The researchers applied white-rot fungus to balsa wood for about six weeks, which made the wood more compressible – it could, in turn, produce more electricity when pressure was applied – without losing its strength.
They then rigged up nine blocks of the decayed wood, covered it with a wood veneer and connected the setup to an LED. This prototype of an "energy floor" produced 0.87 volts but the team said that the piezoelectric output was increased by a factor of 55.
The promising results have prompted the team to explore new ways to produce electricity from wood that can power larger structures.
"We can do much more than just the traditional use of wood," said co-author Javier Ribera. "We can tune the properties, we can do many other things with wood (and) that could be part of future smart cities or new building materials."
COVID-19 Global Update
More than 180 nations worldwide have confirmed cases of the coronavirus. The following have the highest numbers worldwide as of 4 a.m. ET*:
US: 30,331,798 (+0.23%)
Brazil: 12,573,615 (+0.31%)
India: 12,095,855 (+0.47%)
France: 4,615,295 (+0.20%)
Russia: 4,477,916 (+0.19%)
UK: 4,351,796 (+0.11%)
Italy: 3,544,957 (+0.37%)
Spain: 3,270,825 (+0.48%)
Turkey: 3,240,577 (+1.01%)
Germany: 2,794,980 (+0.37%)
Source: Johns Hopkins University
*Numbers change over 24 hours
Not already a subscriber?
If you would like to receive DailyChatter directly to your inbox each morning, subscribe below with a free two-week trial.
Support journalism that's independent, non-partisan, and fair.
If you are a student or faculty with a valid school email, you can sign up for a FREE student subscription or faculty subscription.
Questions? Write to us at hello@dailychatter.com.