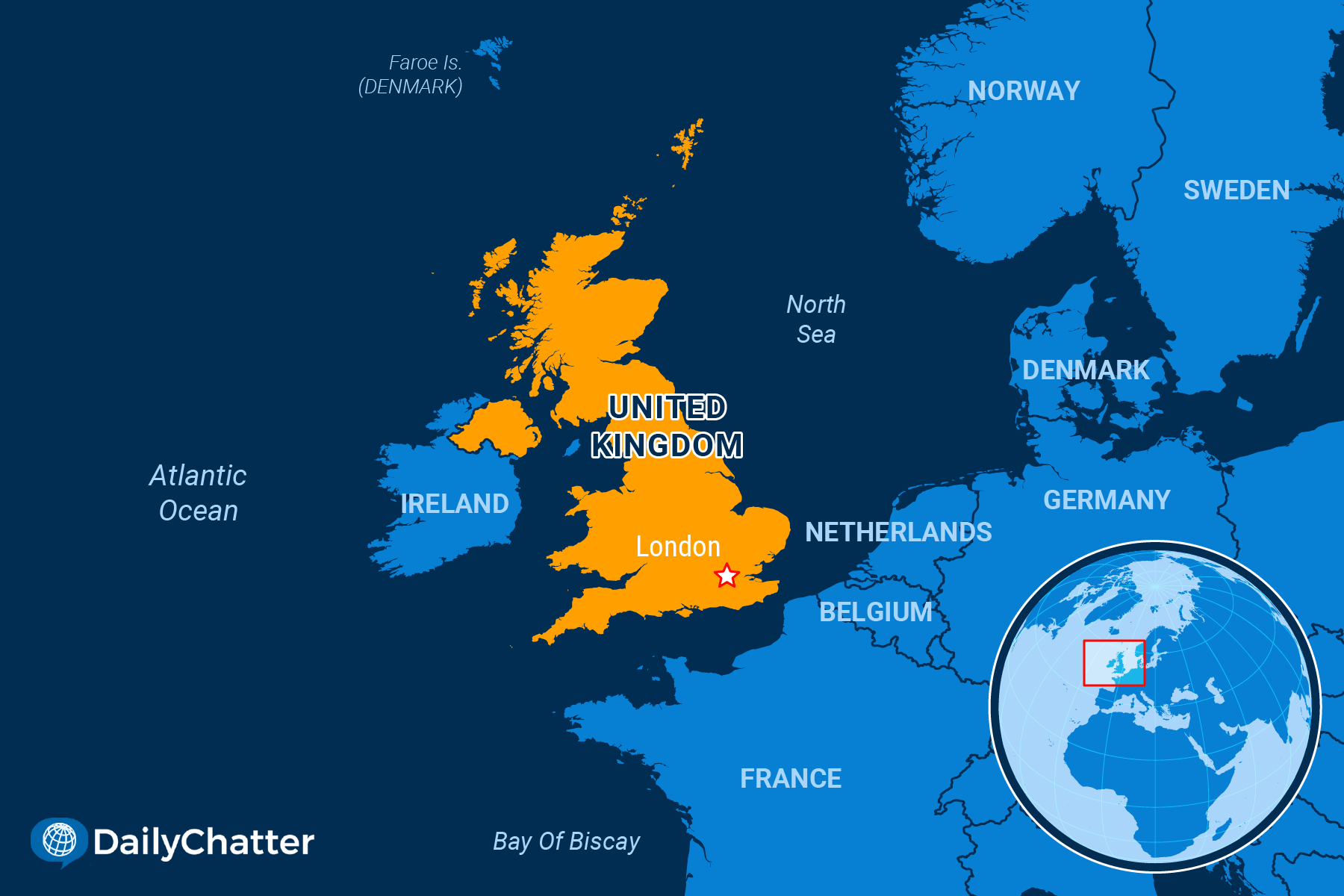 The World Today for March 25, 2021
Listen to Today's Edition
NEED TO KNOW
UNITED KINGDOM
The Exploding Reflecting Pool
Former First Lady Michelle Obama recently weighed into the debate that Meghan Markle and Prince Harry kicked off when they discussed racism in Britain during an interview with Oprah Winfrey. "Race isn't a new construct in the world for people of color, so it wasn't a complete surprise to hear her feelings and to have them articulated," Obama told the Today show.
The BBC called the interview "explosive." After a year where protests against police brutality, subpar health services for people of color and other inequalities took center stage amid the coronavirus pandemic, the young couple detailed how the royal family refused to provide them with a security detail and fretted over whether their unborn child might have dark skin.
The episode was a "proverbial reflecting pool" for Americans who felt as if Markle and the prince called out institutional racism even in the most cosmopolitan, supposedly refined and enlightened parts of society that also happen to be the ruling class, argued Washington Post columnist Michele Norris. Progressive writer Hamilton Nolan gave voice to one possible conclusion from the allegations, calling in a New York Times op-ed for the elimination of a hereditary head of state in the UK.
The royal family was not the only institution tarred in the interview. The British press was also raked over the coals for writing positive headlines for Kate Middleton when she was pregnant with Prince William's child but racist, negative headers for Markle. Writing in Politico, University of Cambridge Postcolonial Studies Professor Priyamvada Gopal described the British tabloids, in particular, as bullies.
Gopal noted how the Society of Editors, a media association, initially denied that bigotry infested Fleet Street, where newspapers had operated for centuries. The statement caused a controversy that led the group's executive editor to step down, Sky News reported. Well-known television host Piers Morgan also lost his job after saying he didn't believe Markle's allegations, added CNN. And across the British media, the furor has set off deep soul-searching for outlets such as the Guardian and the Financial Times, and a sense of vindication among reporters and editors of color.
And that's shared by people of color, who hope to finally be heard. "The discourse around racism has always been met with knee-jerk reactions of resistance, aggression, silence or withdrawal — leaving speakers feeling unheard, suppressed, attacked or trolled," Lisa Bent, 41, an HR professional from London told the Financial Times.
Still, some Britons might be inclined to agree with Morgan, however. As conservative pundit Candace Owens wrote in the Daily Mail – one of the British tabloids often labeled as racist – people of color and mixed-race couples often discuss the skin color of their future children, for example.
Additionally, despite the outpouring of sympathy, Harry and Meghan's popularity has dropped in the UK since the interview, according to a YouGov poll cited by Agence France-Presse. Only 31 percent of those surveyed had a positive view of Meghan, for example, down from 38 percent before the interview.
The couple is probably over the polls by now, even as the UK's debate over racism among the elites is just getting started.
WANT TO KNOW
EGYPT
A large cargo container ship became grounded in the middle of Egypt's Suez Canal this week, effectively disrupting one of the world's most important shipping routes, CBS News reported Wednesday.
The Panama-flagged MV Ever Given, one of the largest ships in the world, turned sideways on Tuesday, with Egyptian officials and shipping companies blaming "a blackout" and strong winds for the incident.
Satellite images showed the ship's bow touching the canal's eastern wall, while its stern seemed lodged against the western wall. On Wednesday, Egyptian authorities sent tugboats to assist in moving the ship but said the operation could take at least two days.
Meanwhile, about 100 vessels at both the southern and northern entrance of the canal have been stuck.
Opened in 1869, the Suez Canal provides an important link for oil, natural gas and other cargo being shipped from Asia to Europe and beyond. Around 10 percent of the world's trade flows through the waterway and it remains one of Egypt's top foreign currency earners.
Analysts said the incident is the latest to affect mariners amid the pandemic: Many sailors have been stuck aboard vessels due to restrictions imposed by countries to contain the virus even as shipping demands have increased in recent months.
POLAND
Thinning Skin
A popular Polish TV screenwriter was charged for insulting the Polish president on social media and faces up to three years in prison for calling the country's leader a "moron," Euronews reported Wednesday.
The case, which has caused outrage across Europe over free speech issues, relates to a Facebook post that Jakub Zulczyk made on Nov. 7 following the US presidential elections: The writer criticized President Andrzej Duda for his congratulatory tweet to Joe Biden after American media had called the election results in his favor.
Duda, close to former President Donald Trump, congratulated Biden "for a successful presidential campaign" but stopped short of recognizing his victory. That prompted Zulcyk to accuse the president of not understanding the US electoral process.
The popular screenwriter said this week that a district prosecutor in Warsaw had filed an indictment using an article in Poland's penal code that prohibits insulting the head of state, according to the Washington Post.
He said that he was probably "the first writer in this country in a long time to be tried for what they wrote."
But not the last: Poland's Wyborcza.pl reported Tuesday (in Polish) that three high-school kids from the central city of Poznan have also been charged with insulting the president after they yelled "screw Duda" at an event and were reported by the son of a party official from Duda's party, Law and Justice.
Poland, which has come under fire from the EU over the past few years for cracking down on civil liberties, has been criticized for its broad insult laws, including offending religious feelings or insulting the flag. However, those found guilty are generally handed fines or community services as punishment.
Other countries such as Germany have insult laws on the books but they are rarely used against those who insult political figures or celebrities. Turkey, on the other hand, has seen more than 6,000 prosecutions involving insults directed at its thin-skinned leader, Recep Tayyip Erdogan, Human Rights Watch reported. At least half of those have been convicted which means a jail term of up to four years.
ETHIOPIA
A Simmering Silence
After staunch denials for months, Ethiopian Prime Minister Abiy Ahmed admitted this week that troops from neighboring Eritrea entered the northern Tigray region during the five-month-old conflict, where they are suspected of committing atrocities, Reuters reported.
In November, fighting erupted in Tigray after forces loyal to the Tigray People's Liberation Front (TPLF) attacked army bases across the region. Ethiopia's government then launched a counter-offensive alongside Eritrean forces.
Abiy said that Eritrean troops had crossed the border over concerns they would be attacked by the TPLF forces. He added that the Eritrean troops would leave once the fighting was over.
In a parliamentary address Tuesday, he acknowledged for the first time that atrocities such as rape and looting had been committed during the fighting and vowed that the perpetrators would be punished.
The admission comes after months of denials by both Ethiopia and Eritrea, despite multiple reports and witnesses suggesting that the Eritrean soldiers routinely killed civilians, gang-raped and tortured women and looted civilian households and crops.
The United Nations and Western nations have raised concerns about the atrocities committed in the Tigray conflict, with US Secretary of State Antony Blinken describing them as "ethnic cleansing."
DISCOVERIES
Sleeping Beauty
Residents of Iceland's capital, Reykjavik, were caught by surprise last Friday when a volcano quiet for 6,000 years erupted at Fagradals Mountain, 20 miles from the capital, the Washington Post reported.
Seismologists were not able to predict the spill even though they had been monitoring daily earthquakes on the Reykjanes Peninsula since Feb. 24: The eruption came during a period of decreased seismic activity.
Fortunately, however, the Icelandic Meteorological Office said that the eruption was "considered small" and posed no danger to nearby towns.
Authorities did caution people of "gas pollution" possibly affecting the area around the site.
Icelanders, meanwhile, greeted this eruption with excitement. World-renowned singer Björk, who had previously shot a 2015 music video at the volcano, gushed, "YESSS !! , eruption !! We still got it!!!"
The volcanic eruption comes 11 years after the eruption of the Eyjafjallajökull volcano on March 20, 2010: The volcano created a giant ash cloud that grounded flights around the world, affecting travel for weeks.
Currently, there are about 1,500 potentially active volcanoes around the world and 169 of them are located in the US, according to the United States Geological Survey.
See Fagradals wake up from its long slumber here.
COVID-19 Global Update
More than 180 nations worldwide have confirmed cases of the coronavirus. The following have the highest numbers worldwide as of 4 a.m. ET*:
US: 30,010,933 (+0.30%)
Brazil: 12,220,011 (+0.74%)
India: 11,787,534 (+0.46%)
Russia: 4,433,364 (+0.20%)
France: 4,374,785 (+0.03%)
UK: 4,326,645 (+0.13%)
Italy: 3,440,862 (+0.62%)
Spain: 3,234,319 (+0.00%)**
Turkey: 3,091,282 (+0.97%)
Germany: 2,722,788 (+0.87%)
Source: Johns Hopkins University
*Numbers change over 24 hours
**Numbers have been adjusted by affected country
Not already a subscriber?
If you would like to receive DailyChatter directly to your inbox each morning, subscribe below with a free two-week trial.
Support journalism that's independent, non-partisan, and fair.
If you are a student or faculty with a valid school email, you can sign up for a FREE student subscription or faculty subscription.
Questions? Write to us at hello@dailychatter.com.