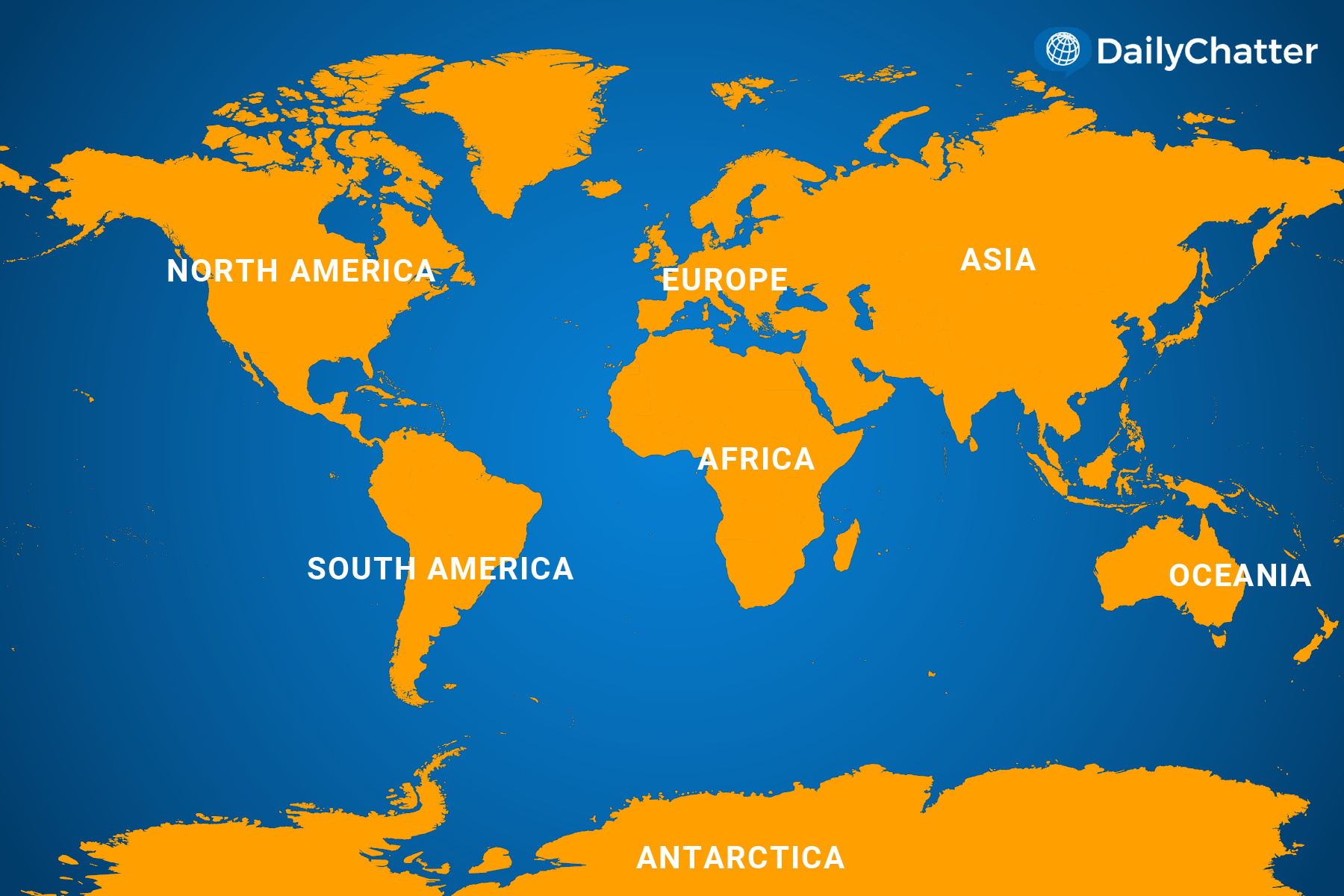 The World Today for March 19, 2021
Listen to Today's Edition
NEED TO KNOW
WORLD
Vaccine Games
British leaders recently summoned a European Union diplomat to complain about EU officials' allegation that Britain refuses to export vaccines to the continent.
The United Kingdom has administered vaccines to more than a third of its population, far more than its former fellow EU members, Reuters reported. The EU exports Pfizer vaccines to Britain.  But AstraZeneca has refused to divert vaccines bound for Britain to the EU. The subject turned into a full-blown diplomatic rift at the same time that British and EU negotiators have been discussing trade and other deals stemming from the UK's departure from the 27-member bloc last year.
While denying claims of propounding "vaccine nationalism," EU member Italy recently blocked the export of 250,000 AstraZeneca vaccine doses to Australia, noted the Washington Post. Australian leaders have since appealed that decision but they said they understood why Italy, one of the countries hardest hit in the pandemic, might be concerned about losing doses.
"The world is in unchartered territory at present," Australian Finance Minister Simon Birmingham told Sky News Australia. "It's unsurprising that some countries would tear up the rule book."
Birmingham was correct. On the first anniversary of the pandemic, the rollout of vaccines has changed global politics, especially in light of new, deadlier variants of the virus, Voice of America wrote. Who can manufacture, distribute and trade vaccines has become the issue of the day in relations between nations.
As Columbia University Historian Adam Tooze said on the China Talk podcast, Chinese leaders have demonstrated they can compete with the West in this new arena. As the BBC reported, Serbia is ahead of the EU in vaccinating its people because it has opened its borders to Chinese and Russian-made vaccines.
China's "vaccine diplomacy" to Africa, where officials are scrambling to inoculate hundreds of millions of people who often live in poverty, has also been an effective way for leaders in Beijing to present themselves as the solution rather than the cause of the pandemic, the Council on Foreign Relations added. The first outbreak of Covid-19 occurred in the Chinese city of Wuhan. Researchers are working hard to determine exactly how it spread from a bat to people, reported USA Today.
Russia's image has changed vis-à-vis the vaccine, too. A year ago, experts questioned if Russia was properly testing its vaccine. Now the EU is poised to approve the drug, with Italy being among the first to deploy it, the Guardian wrote.
Countries that can't deploy their vaccines fast enough, meanwhile, face catastrophe. NBC News cited human rights activists who have warned that Brazil's indigenous communities could disappear entirely if they don't receive help fast, for example.
Two years ago, who would have ever thought a syringe would herald a new world order.
WANT TO KNOW
CHINA AND THE UNITED STATES
Something To Talk About
American and Chinese diplomats met in Anchorage, Alaska, Thursday for two days of talks on former President Donald Trump's policies toward Beijing, as well as China's human rights record and its actions in Hong Kong, Xinjiang and the South China Sea, the Hill reported.
The talks will also include restrictions on Chinese companies Huawei and Semiconductor Manufacturing International and travel restrictions for party officials.
The meeting comes a day after the Biden administration served subpoenas seeking information on multiple Chinese companies in an attempt to determine whether they pose national security risks, according to the Washington Post.
Analysts called the US move significant and speculated that the list of subpoena recipients will include Huawei and ZTE.
Following the US move, the European Union also imposed sanctions on four Chinese individuals and one entity over human rights violations involving the Uighur Muslim minority in Xinjiang, Politico reported Wednesday.
Meanwhile, China raised the stakes Thursday after officials announced that a court will decide the fate of two Canadians who were arrested in 2018 on espionage charges.
Canada has accused Beijing of detaining Michael Kovrig and Michael Spavor as leverage in its efforts to secure the release of Huawei's chief financial officer, Meng Wanzhou: She was arrested on a US extradition request while transiting through Vancouver in December 2018, the Wall Street Journal reported.
Chinese and US representatives have expressed low expectations for the talks but Beijing hopes to schedule a meeting between US President Joe Biden and Chinese leader Xi Jinping next month if the talks are productive, Bloomberg wrote.
TANZANIA
The Illusionist
Tanzanian President John Magufuli died at a hospital in the capital, Dar es Salaam, on Wednesday following a nearly three-week absence that sparked rampant speculation about the populist leader's whereabouts and also his death, CNN reported.
Vice President Samia Sulhu Hassan said that the president died of "a heart ailment" he had been battling for more than 10 years. Even so, many locals still believe he died of Covid-19.
Magufuli, who usually makes public appearances at Sunday church services, had not been seen since Feb. 27, sparking speculations that he had contracted Covid-19 and was being treated abroad.
The brash leader was one of Africa's most prominent skeptics of the coronavirus: He dismissed the seriousness of the virus and urged his citizens to "pray coronavirus away."
Last June, he claimed that Tanzania had eradicated the coronavirus and made no plans to purchase Covid-19 vaccines for the country, instead pushing herbal remedies and steam treatments.
Nicknamed "the Bulldozer" for his tough stance on corruption and hardline policies, Magufuli was elected the country's fifth president in 2015 and heralded for the change he promised to usher in.
His era, however, was marked by a crackdown on dissidents and the media.
Following his death, Hassan is now acting president. She is expected to be sworn in as the East African country's first female president shortly.
ARMENIA
Of Victors and Spoils
Armenian Prime Minister Nikol Pashinian agreed Thursday to hold early general elections in an effort to ease the political crisis sparked by his handling of last year's Nagorno-Karabakh conflict with neighboring Azerbaijan, Radio Free Europe reported.
The new elections are slated for June 20, following a meeting with Gagik Tsarukyan, the leader of the opposition parliamentary faction, Prosperous Armenia.
Armenia has been gripped by mass protests since November, when Pashinian signed a Moscow-brokered ceasefire agreement with Azerbaijan that ended the conflict in the contentious region.
Under the agreement, a part of Nagorno-Karabakh and all the districts around it would transfer to Azerbaijan, effectively ending almost 30 years of control by ethnic Armenian forces.
Since then, Armenian opposition parties have been holding anti-government demonstrations demanding Pashinian's resignation over his handling of the conflict which killed more than 6,000 people.
Pashinian has refused to step down and maintains that the agreement was the only way to prevent Azerbaijan from overrunning Nagorno-Karabakh.
Nagorno-Karabakh is internationally recognized as part of Azerbaijan but the ethnic Armenians that make up the majority of the region's population reject Azerbaijan's rule.
They had been practicing self-rule – with the support of the Armenian government – since Azerbaijani troops and citizens were pushed out of the region in a war that ended in a ceasefire in 1994.
DISCOVERIES
Off With Their Heads
Decapitation usually means game over for most living things but losing one's head is just a normal day for the sacoglossan sea slug.
This species of the sea slug can decapitate itself, survive the ordeal and regrow a new body, CBS News reported.
In a new paper, researchers Sayaka Mitoh and Yoichi Yusa studied 15 lab-bred slugs and one wild one. Upon close inspection, they noticed that the snails have some grooves on their necks, which they believe to be the "breakage plane."
Afterward, the pair placed a nylon thread around the snails' breakage point to stimulate self-decapitation.
Despite being separated from the heart and other vital organs, the slugs' heads started moving around normally. The team reported that the wounds healed within a day and the entire body – including vital organs – regrew in about 20 days.
The headless body, meanwhile, just withered away.
Scientists believe that the body-less creatures are able to survive by behaving like plants and creating nutrients via photosynthesis.
But the reason behind this self-decapitation remains elusive.
The team suggested that the macabre beheading is a survival tactic for the snails: They are trying to rid themselves of parasites by discarding their old bodies.
"All autotomized (self-amputated) individuals had a parasite and after regeneration, they became parasite-free," they wrote.
Talk about overkill.
COVID-19 Global Update
More than 180 nations worldwide have confirmed cases of the coronavirus. The following have the highest numbers worldwide as of 4 a.m. ET*:
US: 29,667,305 (+0.20%)
Brazil: 11,780,820 (+0.74%)
India: 11,514,331 (+0.35%)
Russia: 4,388,268 (+0.22%)
UK: 4,294,328 (+0.15%)
France: 4,241,973 (+1.74%)
Italy: 3,306,711 (+0.76%)
Spain: 3,212,332 (+0.19%)
Turkey: 2,950,603 (+0.68%)
Germany: 2,639,258 (+1.06%)
Source: Johns Hopkins University
*Numbers change over 24 hours
Not already a subscriber?
If you would like to receive DailyChatter directly to your inbox each morning, subscribe below with a free two-week trial.
Support journalism that's independent, non-partisan, and fair.
If you are a student or faculty with a valid school email, you can sign up for a FREE student subscription or faculty subscription.
Questions? Write to us at hello@dailychatter.com.