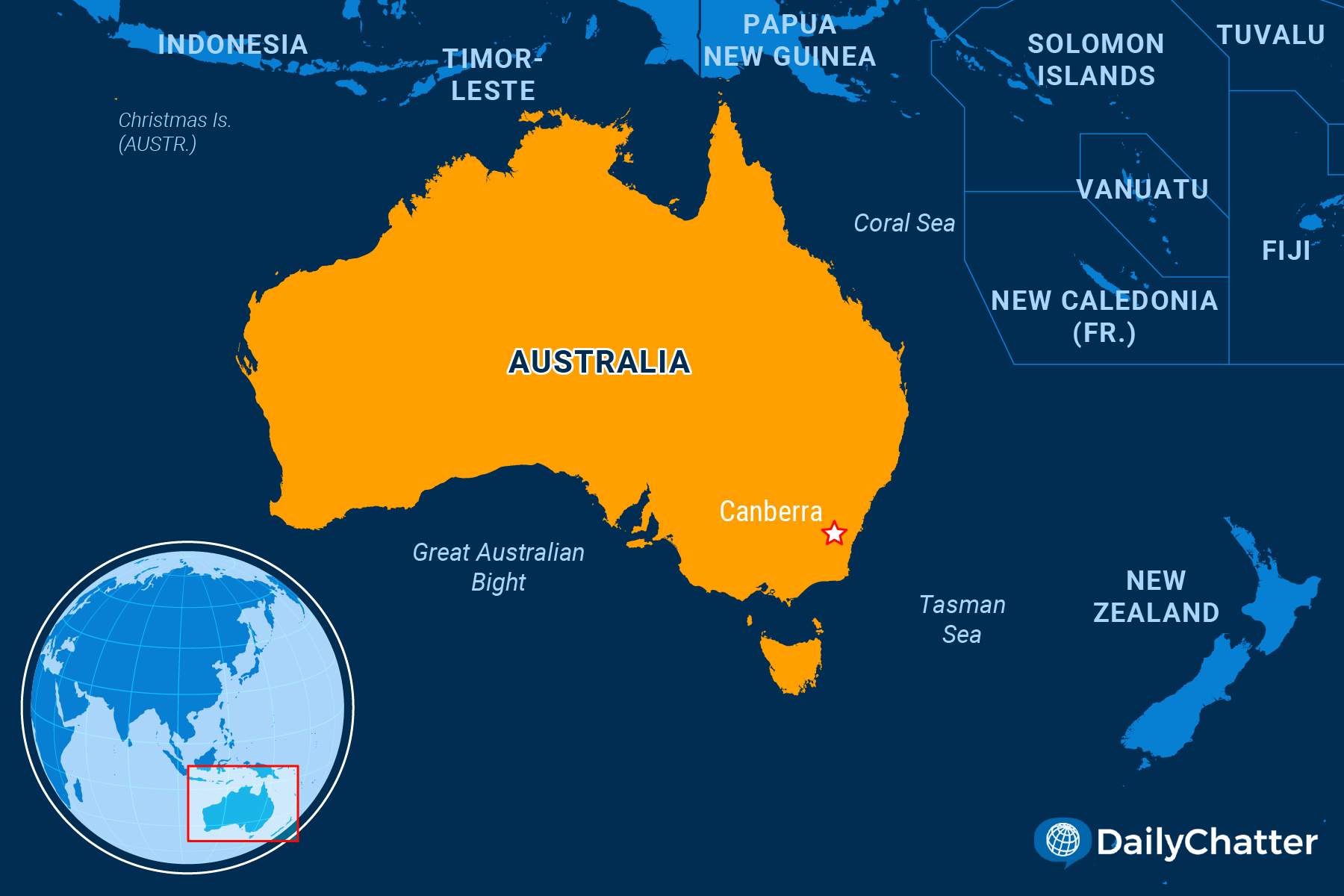 The World Today for March 04, 2021
Listen to Today's Edition
NEED TO KNOW
AUSTRALIA
A Free Press Isn't Free
Australia has picked battles with Facebook and other American tech giants. Some experts think the country Down Under lost. The fighting is not over yet, however.
Recently Facebook agreed to restore news links on Facebook feeds in Australia. That happened after the platform turned them off in protest against the government's plan to enact a law that would have forced the social network to pay newspapers, magazines and others for their content, the New York Times reported. Australian officials changed the proposed law to make it easier for Facebook to negotiate with those news providers.
It appears as if Australian leaders blinked, argued NiemanLab. Under the agreement they reached with Facebook, the social network will not be compelled to pay publishers for content that appears on its users' feeds.
"We have come to an agreement that will allow us to support the publishers we choose to, including small and local publishers," Facebook Vice President of Global News Partnerships Campbell Brown, a former CNN anchor, told the BBC.
Social networks have been a key driver in gutting media organizations worldwide. Users share news stories. But they don't necessarily pay for them. News outlets can erect paywalls to stop this sharing. But then they lose readers. Either way, the social network uses this activity to generate clicks for advertising revenue that the news outlet might have otherwise received.
Rolling Stone wrote about the phenomena, discussing how Facebook in particular has "swallowed up the free press."
According to Australian government statistics cited by Agence France-Presse, Google and Facebook capture 53 percent and 28 percent of online advertising revenues in the country, respectively.
Perhaps Australia gained something. After also complaining about the proposed law, Google launched its News Showcase in Australia recently as part of a $1 billion global initiative to pay media outlets, reported NBC. Critics at the Guardian argued that this money likely will help legacy outlets owned by Rupert Murdoch rather than bolster more robust journalism. Others at Time magazine believed Australia has made an important step in saving the news.
Microsoft, meanwhile, supported the new Australian law, perhaps because, while a tech giant, the maker of Windows plays less of a role in republishing news.
Australia's experience might be round one in a much longer contest. The European Union is ramping up requirements for social media companies to pay content publishers, reported Politico. Canada is doing the same. Writing in the Washington Post, Columbia University's School of International and Public Affairs lecturer Anya Schiffrin hoped American leaders would float similar proposals.
That's because she understands that when it comes to compiling and disseminating information, someone has to pick up the tab.
WANT TO KNOW
PALESTINE
Into the Fire
The International Criminal Court will launch an investigation into alleged war crimes perpetrated in the Palestinian territories, a move that puts the court right in the middle of one of the tensest conflicts of the past half-century, Axios reported Wednesday.
ICC Prosecutor Fatou Bensouda said the court will look into crimes committed since June 13, 2014 and that the investigation will be conducted "independently, impartially and objectively, without fear or favor."
She had previously said that there was a "reasonable basis" to probe Israeli military activities in the Gaza Strip as well as Israeli settlement activity in the occupied West Bank.
The investigation will also look into crimes allegedly committed by Palestinian militants, including Hamas, which fired rockets indiscriminately into Israel during the 2014 war.
The Palestinian Authority, which joined the court in 2015, welcomed the move. Since joining, Palestinians have been urging the court to investigate Israel, which is not a member of the court.
Israeli Prime Minister Benjamin Netanyahu criticized ICC's decision as "anti-Semitic" and vowed to "fight for the truth.
In the past, Israel has criticized the court for overstepping its mandate: It has maintained that its military justice system is capable of investigating itself. Even so, human rights groups say that the system is biased and routinely whitewashes abuses by soldiers, according to the Associated Press.
FRANCE
Coming Clean
French President Emmanuel Macron admitted that French soldiers killed and tortured a well-known Algerian independence leader during Algeria's independence war against France in the mid-20th century, the Guardian reported Wednesday.
The president's office said that lawyer and activist Ali Boumendjel was "arrested by the French army, hidden, tortured then assassinated on 23 March 1957."
Boumendjel, 37, died after falling from a sixth-floor window during the Battle of Algiers.
His death was initially ruled as a suicide but the former head of French intelligence in the Algerian capital of Algiers, Paul Aussaresses, confessed in 2000 that he had ordered Boumendjel's murder.
Macron's admission comes after a truth commission led by historian Benjamin Stora recommended that the French government come clean about France's colonial past.
Although France has a large Algerian diaspora, it has been exceedingly slow to acknowledge the atrocities committed during the country's fight for independence – referring to them as the "Algerian events."
During a 2017 visit to Algeria, Macron declared colonization "a crime against humanity" but has stopped short of issuing an official apology about the country's occupation or the war.
However, he indicated that the admission of Boumendjel's assassination will not be an isolated apology, adding that "no crime, no atrocity committed by anyone during the Algerian war can be excused or remain secret."
GUATEMALA
Wolves in Hen-Houses
Guatemalan lawmakers began reshaping the country's Constitutional Court this week, a move that could heavily impact the battle against corruption and impunity, the Associated Press reported.
In an initial vote Tuesday, a majority of legislators voted to approve current magistrate Dina Ochoa, putting her on a path to a possible second consecutive term. Ochoa remains a controversial figure because of her decision to protect a fugitive judge accused of corruption and to eject the United Nations anti-corruption mission, known as CICIG.
The selection of new members for Guatemala's highest court has shaken the country's political landscape since last year and has drawn the attention of outsiders – including the United States – concerned about the rule of law in the country.
Activists and observers have already condemned the process for attempting to manipulate the results, influence peddling and other alleged crimes.
Last week, authorities requested the arrest of multiple individuals involved in the selection of the magistrates or candidates to the court.
Analysts said that the stakes are high because the next court will decide the fate of politicians accused of corruption, as well as act as an important check on political power.
DISCOVERIES
Roller Cops
Police officers in Pakistan's commercial capital, Karachi, are getting new wheels to fight crime.
Instead of new cars, the new police unit will be equipped with rollerblades and guns to stop theft and harassment in the city of 20 million, the Daily Mail reported.
The 20-member unit went through a rigorous training process and is equipped with handguns to allow easier mobility – and reduce firearm incidents.
Unit chief, Farrukh Ali, explained that the skates give his team "an edge" in catching thieves on motorcycles on Karachi's bustling and clogged streets.
"This rollerblading will really benefit us," said Aneela Aslam, a policewoman on the unit. "With this training, we can reach narrow alleys very quickly where it is usually difficult to go."
Authorities will deploy the unit this month even as the skater-police officers have already started patrolling Karachi's busy beachfront.
Meanwhile, the unit's formation was met with amusement and derision on social media with some users joking that the criminals could simply take the stairs to elude the cops.
But roller-cops have proved successful in other cities of the world.
In Paris, a team of eight rollerblading officers have been patrolling the streets for 20 years. Although armed, the team presents a friendly face to the French capital's police presence, say observers.
The British capital, London, also had its own skater-squad in parks but Scotland Yard had to end the program after criminals started running on the grass to escape.
COVID-19 Global Update
More than 180 nations worldwide have confirmed cases of the coronavirus. The following have the highest numbers worldwide as of 4 a.m. ET*:
US: 28,760,954 (+0.14%)
India: 11,156,923 (+0.16%)
Brazil: 10,718,630 (+0.67%)
Russia: 4,241,970 (+0.27%)
UK: 4,207,125 (+0.15%)
France: 3,870,144 (+0.70%)
Spain: 3,136,321 (+0.20%)
Italy: 2,976,274 (+0.71%)
Turkey: 2,734,836 (+0.42%)
Germany: 2,474,592 (+0.51%)
Source: Johns Hopkins University
*Numbers change over 24 hours
Not already a subscriber?
If you would like to receive DailyChatter directly to your inbox each morning, subscribe below with a free two-week trial.
Support journalism that's independent, non-partisan, and fair.
If you are a student or faculty with a valid school email, you can sign up for a FREE student subscription or faculty subscription.
Questions? Write to us at hello@dailychatter.com.