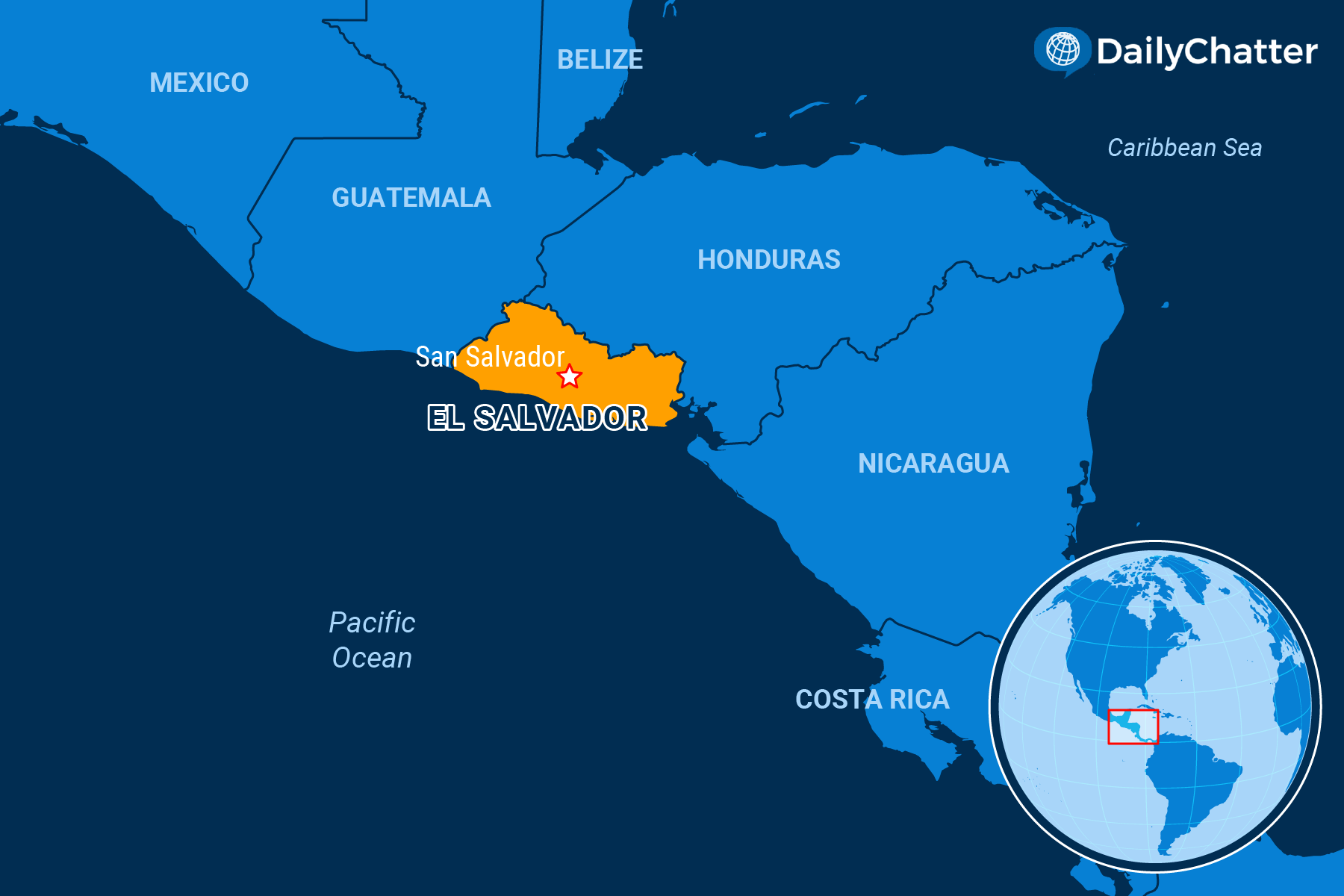 The World Today for February 25, 2021
Listen to Today's Edition
NEED TO KNOW
EL SALVADOR
A New Kind of Ugly
It's possible that El Salvadoran President Nayib Bukele came to Washington, DC recently to meet with the new American president. If true, then President Joe Biden snubbed him.
So far, it's just speculation.
As the story goes, Biden refused to meet with Bukele because he didn't want to favor any candidate before El Salvadoran voters elect new lawmakers on Feb. 28, according to the Associated Press. Bukele, who claimed he did not want to see Biden, has been popular among anti-illegal immigration advocates in the US since he supported former President Donald Trump's hardline policies against asylum seekers from Central America.
American officials should be leery of cozying up to Bukele, argued Jacobin, a leftwing magazine. After gunmen killed two opposition leaders of the Farabundo Martí National Liberation Front in late January, Bukele stoked conspiracy theories and suggested that the murders were somehow part of a plan for a Front power grab. Authorities later charged Health Ministry security staff for the killings.
The incident recalled El Salvador's sad history of paramilitary death squads roaming the country in search of dissidents, communist agitators and others it deemed enemies during its 12-year civil war. That war – between a US-backed government and leftist fighters – ended in the 1990s and resulted in 75,000 deaths and the disappearance of 5,000 people.
"This is the fear of the mothers and victims – that this could happen again," 78-year-old Sofia Hernandez told Al Jazeera. "With these new events…it makes you fear that a new generation faces this risk."
Bukele, 39, is a millionaire businessman and self-described populist who won office in 2019. His most controversial act was to deploy soldiers into the chamber of the Legislative Assembly early last year to show support for a bill that would have given security forces more equipment, National Public Radio wrote. Opposition parties that control the Assembly wanted more information before they voted.
As the Americas Society/Council of the Americas explained, Bukele believed the show of force was necessary to ensure the passage of legislation giving enhanced powers to police who were implementing his plan to crack down on a new wave of crime. Crime has actually dropped in the country – and InSight Crime suggested that gang leaders might have purposely reduced the violence to coincide with Bukele's rise to power.
The president has since said he would respect a Supreme Court order forbidding him to pressure lawmakers with threats of violence. At the same time, lawmakers have dropped plans to remove Bukele for allegedly being mentally unfit for office.
Currently, observers say there is a détente among politicians. Unfortunately, El Salvadorans know what happens when such ceasefires are over.
WANT TO KNOW
NEPAL
A Rap on the Knuckles
Thousands of Nepalis celebrated in the capital Wednesday, a day after the country's Supreme Court ordered the reinstatement of parliament, the Associated Press reported.
Prime Minister Khadga Prasad Oli dissolved Nepal's legislature in December following a feud within the governing Nepal Communist Party, a move that sparked mass protests in the Himalayan nation.
On Tuesday, judges ruled that the dissolution was unconstitutional and that a meeting of the parliament must be called within 13 days. Protesters hailed the decision and have since demanded Oli's dismissal.
The ruling marks a major blow for Oli: He lacks support from a majority of lawmakers and could face a vote of no-confidence, the New York Times noted.
However, the country could enter into a new political crisis since no party holds the majority necessary to form a new government.
GERMANY
The Long Arm of the Law
A German court sentenced a former member of Syria's intelligence services to four and half years in prison for crimes against humanity in the first criminal trial involving Syrian officials and their role in the atrocities of the civil war, the Telegraph reported Wednesday.
The higher regional court in Koblenz ruled that Eyad al-Gharib was guilty of aiding and abetting the torture of at least 30 anti-government protesters in 2011, the year Syria's civil war broke out.
The defendant was found guilty of arresting the detainees and sending them to a government facility where he knew they would be tortured.
Al-Gharib's lawyers had asked for an acquittal, saying that the defendant was coerced by his superiors. They also asked the court to consider him as a witness in broader legal efforts against the Syrian government.
Meanwhile, the Koblenz court is continuing to hear the case of a second suspect, Anwar Raslan, a former intelligence officer accused of 58 murders in a Damascus prison.
Both al-Gharib and Raslan had previously arrived in Germany as asylum seekers, according to the Guardian.
Human rights lawyers said that the ruling was a historic victory in a landmark trial that could bring "accountability for the Syrian government's systematic use of torture against civilians."
The Syrian government has denied allegations of torture.
INDIA
Cows Coming Home
Indian officials decided to indefinitely postpone a nationwide exam on "cow science" following criticism that it spread unscientific claims about the animal, considered sacred by the country's Hindu majority, the Deutsche Presse-Agentur reported.
The National Cow Commission was scheduled to hold the online exam on Thursday, an exercise aimed at promoting and protecting cows. Even so, the exam contained various unscientific claims: For example, that Cow's milk contains traces of gold or that earthquakes are caused by slaughtering the bovines.
Commission officials told local media that India's animal husbandry department – under which the commission functions – had disowned the exam over fake claims and pseudoscience. The department maintained that such an examination and any future awareness program would be conducted on a "scientific basis."
Prime Minister Narendra Modi's ruling Hindu nationalist party made the protection of cows a priority to increase Hindu support among its electoral base.
The Modi administration has launched research programs on the use of cow products and excrement: These are believed to have healing properties, according to ancient Indian medicinal practices.
DISCOVERIES
The Sound of History
In 1931, archaeologists discovered a large conch shell in a French cave covered with prehistoric wall paintings.
At first glance, they assumed the seashell was a ceremonial cup the cavemen shared. They also thought that a peculiar hole in the conch's tip was just accidental damage.
However, a recent study found that the shell was a musical instrument used by the cave inhabitants more than 17,000 years ago, NPR reported.
To confirm its theory, a new team of scientists asked a musician to blow into the shell – he was able to produce three notes similar to today's C, D, and C sharp.
The team noted that the tip had been deliberately removed and replaced with resin or wax to affix a mouthpiece. Moreover, the ancient people had decorated the instrument in the same way they adorned the walls of the cave.
While it's not the oldest instrument ever found, its discovery marks the first time that scientists have established a strong symbolic connection between cave paintings and music.
Other archaeologists suggested the musical conch was used in rituals and ceremonies held within the caves – adding that plant-based drugs might have also been part of the experience.
COVID-19 Global Update
More than 180 nations worldwide have confirmed cases of the coronavirus. The following have the highest numbers worldwide as of 4 a.m. ET*:
US: 28,336,097 (+0.26%)
India: 11,046,914 (+0.15%)
Brazil: 10,324,463 (+0.65%)
Russia: 4,164,802 (+0.27%)
UK: 4,156,703 (+0.24%)
France: 3,721,063 (+0.85%)
Spain: 3,170,644 (+0.29%)
Italy: 2,848,564 (+0.58%)
Turkey: 2,665,194 (+0.36%)
Germany: 2,417,530 (+0.45%)
Source: Johns Hopkins University
*Numbers change over 24 hours
Not already a subscriber?
If you would like to receive DailyChatter directly to your inbox each morning, subscribe below with a free two-week trial.
Support journalism that's independent, non-partisan, and fair.
If you are a student or faculty with a valid school email, you can sign up for a FREE student subscription or faculty subscription.
Questions? Write to us at hello@dailychatter.com.