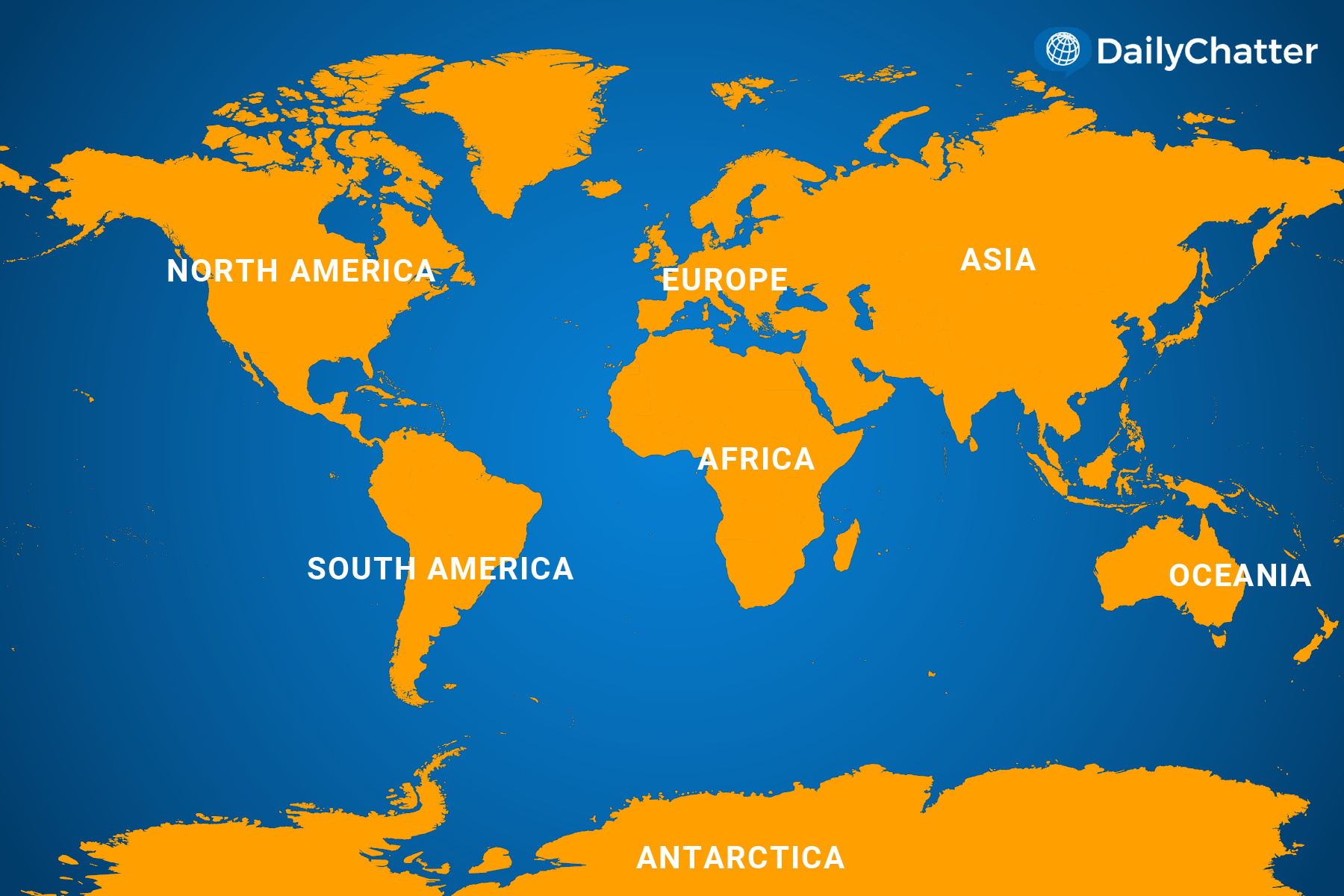 The World Today for February 12, 2021
Listen to Today's Edition
NEED TO KNOW
WORLD
On the Move
The coronavirus pandemic hasn't stopped citizens of poor and war-torn countries and leaders in affluent nations from grappling with the political, ethical, logistical, economic and, unfortunately, often deadly effects of the ongoing worldwide migrant crisis.
More than 1,000 migrants drowned in the Mediterranean last year as they fled violence in Africa and sought out safe havens in Europe, Agence France-Presse reported. The United Nations recently called for $100 million to fund efforts to help them.
The Libyan coast guard, for example, routinely pick up migrants in the Mediterranean. In chaos since the downfall of Muammar Gaddafi in 2011, the North African country has become a major transit point for migrants, leading to fatal consequences. "Smugglers often pack desperate families into ill-equipped rubber boats that stall and founder," Al Jazeera wrote.
Or the Libyan government detains them for profit: In a leaked report in late 2019, the EU admitted that the detention of migrants is a "profitable business model" for the Libyan government in a controversial deal in which it pays hundreds of millions of euros to Libya to stem migration to Europe, the Guardian reported. These migrants face torture, extortion and other crimes, enabled also by the UN, the AP reported.
Meanwhile, land routes to Europe from the Middle East and Asia are also perilous. Last month, Bosnian leaders refused to open a European Union-funded camp for migrants despite chilling temperatures, reported the New York Times. The Bosnians don't want the migrants to live indefinitely in their country. But many now might not make it through the winter.
Last year, a researcher told Public Radio International's The World that Germany's policies to welcome migrants have been a success. Some Germans would disagree including a far-right extremist recently convicted and sentenced to life in prison for murdering a local politician who supported the country's open-door policy to migrants, Euronews noted.
In South Asia, Bangladeshi leaders have moved ethnic Rohingya migrants to an island in the Bay of Bengal, wrote Reuters. The Rohingya, who are Muslim, have fled repression in Myanmar, a Buddhist majority country where they have lived for millennia but have been denied citizenship.
The move could be designed to wipe the migrants off the face of the Earth – literally. The Indian Express newspaper explained that the island, called Bhasan Char, is more of a "mud flat" than an island that appeared in 2006. "Char" in Bengali means sedimentation. Tides and floods often cover it. During monsoons, it disappears completely.
Danger is also commonplace for refugees in Central and South America traveling to the United States. Guatemalan officials recently made public the names of 13 Guatemalan migrants who were killed and incinerated in Mexico on the US border, according to Border Report, a Nexstar Media Group outlet. Mexico last week decided to stop accepting families and children expelled from the US, the New York Times reported.
Meanwhile, Canada is bucking the trend. After shutting its borders and refusing entry to immigrants during the coronavirus crisis, it decided late last year to make it easier for the more than 1 million temporary students, workers and asylum seekers now in the country to become permanent residents, giving them a path to citizenship, Bloomberg reported.
It's a way to mitigate the economic damage from the dramatic drop in immigration over the past year, officials said. Not only do immigrants drive economic growth but they also perform many of the essential services needed during the pandemic, they added.
Pointing to the change of heart, some say Canadians realized there is real value to taking the world's "tired…(and) poor" beyond just being good humanitarians.
WANT TO KNOW
MYANMAR
Collective Backlash
Since Myanmar's military coup last week, countries around the world are reconsidering their diplomatic ties with the junta, mulling sanctions and other forms of financial punishment, underscoring the growing backlash, the Associated Press reported Thursday.
Last week, the army seized control of Myanmar's government and arrested its leaders, including civilian ruler Aung San Suu Kyi. The coup followed weeks of disputes between Suu Kyi's ruling party and the army-backed opposition over the results of the November general elections.
Western nations strongly condemned the coup, prompting some to impose economic sanctions on the military leadership.
On Wednesday, US President Joe Biden signed an executive order that would prevent Myanmar's generals from accessing $1 billion in assets in the United States. He promised more measures against the coup leaders.
Also, this week New Zealand suspended all military and high-level political contacts with Myanmar and vowed to block all aid that would benefit the military government or its leaders.
The European Union, meanwhile, is considering how to increase economic pressure on the military leadership.
Despite the threat of diplomatic isolation and economic sanctions, Myanmar's new military government has remained defiant.
On Thursday, Internet companies and civil rights activists warned that the junta is planning to impose new cybersecurity laws that would give them unprecedented censorship powers and violate citizens' privacy rights, Reuters reported.
IRAN
On a Tightrope
Iran has begun producing uranium metal, a move that marks a huge violation of the 2015 nuclear deal, the United Nation's nuclear watchdog said this week, according to NBC News.
The Joint Comprehensive Plan of Action (JPCOA) expressly forbids Iran from producing uranium metal and developing uranium metallurgy for 15 years: The material can be used to build the core of a nuclear weapon.
Iran had previously notified the UN agency that it planned to take this step, despite warnings from European signatories of the deal not to do so. The Europeans cautioned that there was "no credible civilian use" for uranium metal and that the move posed "potentially grave military implications."
The landmark JPCOA signed between Iran and world powers imposed restriction on Tehran's nuclear program in exchange for the lifting of international and US economic sanctions.
However, the US withdrew from the deal and reimposed sanctions in 2018, prompting Iran to violate multiple terms of the agreement.
The new violations could further complicate matters with the new Biden administration, which has expressed a willingness to reenter the agreement but only if Iran returns to full compliance.
INDIA
The Rigged Game
Indian authorities arrested a group of Indian activists using evidence that was planted on a laptop seized by police, according to a new report by a US-based digital forensic company.
Arsenal Consulting reported this week that a hacker used malware to infiltrate a laptop belonging to activist Rona Wilson and deposited at least 10 incriminating letters suggesting that Wilson and others were planning to overthrow India's government, according to the Washington Post.
The company wasn't able to identify the hacker but noted that the attack was "very organized" and "extremely dark" in intent. It added that the attacker also went after Wilson's co-defendants in the case.
Wilson and the other activists are all advocates of India's most underprivileged communities, including the Dalits – previously known as the "untouchables." They also have been outspoken opponents of Prime Minister Narendra Modi's Hindu nationalist government.
Their case began in 2018 following a riot between Dalits and Hindu nationalists in the village of Bhima Koregaon in western India. Police initially investigated the violence but later turned their focus on what they called "other destructive activities."
Many activists have been jailed for more than two years without trial under the country's strict anti-terrorism laws. Human rights groups and legal experts have urged the government to release them, while noting that the case was an attempt to suppress dissent in India.
DISCOVERIES
Unthreatening Appearance
An adult Tyrannosaurus could reach lengths of up to 40 feet and weigh up to eight tons, large enough to terrify any living creature.
But this fearsome predator began life as a little lizard about the size of a Border Collie, according to new research.
Paleontologists recently examined the first-known fossil of tyrannosaur embryos – namely a tiny jaw bone and claw – and used 3D scans to analyze the remains, New York Post reported.
The results showed that baby dinos – a cousin of the infamous T. rex – were only about three feet long when they hatched.
That's about the size of a common dog breed. Even so, they were still larger than the dinosaur hatchlings portrayed in "Jurassic Park."
"Hatchling tyrannosaurs would have been among the largest animals ever to hatch from an egg," lead author Gregory Funston wrote in a blog post about the research.
Despite their unthreatening size, the baby tyrannosaurs had "a pronounced chin" that made them look like their gigantic parents.
Funston's team added that the tyrannosaur eggs would have been about 17 inches long, which could help other researchers identify them more easily in the future.
"These are just the first clues to understanding baby tyrannosaurs," Funston wrote. "But now we know where to look, and what we're looking for."
COVID-19 Global Update
More than 180 nations worldwide have confirmed cases of the coronavirus. The following have the highest numbers worldwide as of 4 a.m. ET*:
US: 27,392,512 (+0.39%)
India: 10,880,603 (+0.09%)
Brazil: 9,713,909 (+0.57%)
UK: 4,010,376 (+0.34%)
Russia: 3,983,031 (+0.00%)**
France: 3,465,964 (+0.61%)
Spain: 3,041,454 (+0.59%)
Italy: 2,683,403 (+0.57%)
Turkey: 2,564,427 (+0.30%)
Germany: 2,332,336 (+0.86%)
Source: Johns Hopkins University
*Numbers change over 24 hours
**Numbers have been adjusted by affected country
Not already a subscriber?
If you would like to receive DailyChatter directly to your inbox each morning, subscribe below with a free two-week trial.
Support journalism that's independent, non-partisan, and fair.
If you are a student or faculty with a valid school email, you can sign up for a FREE student subscription or faculty subscription.
Questions? Write to us at hello@dailychatter.com.