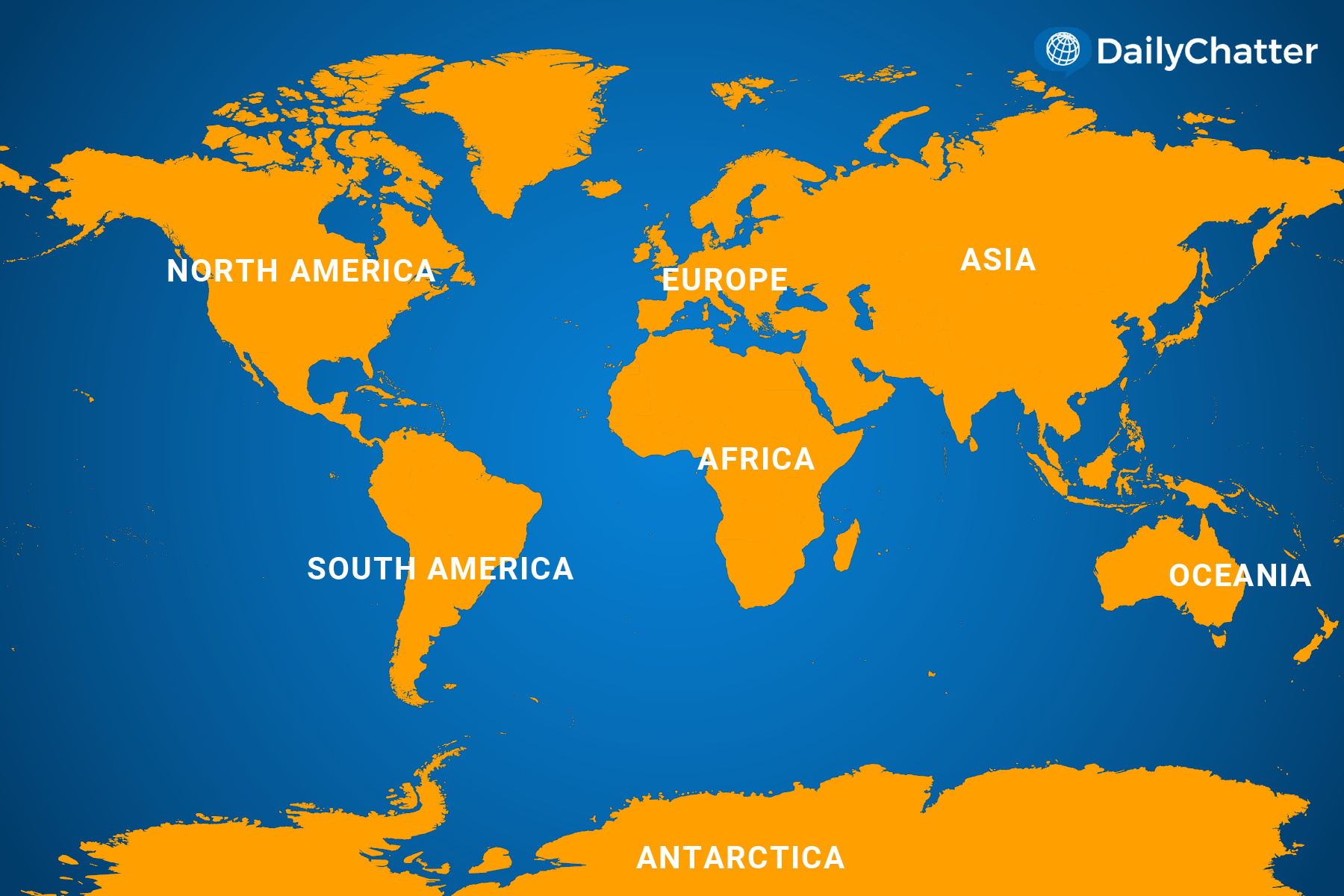 The World Today for January 27, 2021
Listen to Today's Edition
NEED TO KNOW
WORLD
Respect Who's First
If confirmed as US Secretary of the Interior, Deb Haaland will become the first Native American to join an American president's cabinet. A member of the Laguna Pueblo in New Mexico, Haaland would oversee the Bureau of Indian Affairs, which has negotiated treaties and maintained relations between the US and indigenous peoples in North America for almost 200 years.
Haaland would also have to deal with the bureau's history of treating Native American communities as if they were the colonial subjects of the US as well as the plunder of fossil fuels and other natural resources that enriched others when they could have been helping those communities prosper, noted the Intercept.
Haaland's story is unique, but she is not the first indigenous person to rise to power and face serious challenges from discriminatory forces.
Perhaps the best example of an indigenous leader to face such trials and tribulations is Evo Morales. A member of the Aymara, Morales was elected as the first indigenous president of Bolivia in 2006.
In 2019, after failing to secure a controversial fourth term in office, he resigned under military pressure and fled the South American country. His successor, conservative interim President Jeanine Añez, carried a Bible into the presidential palace to symbolically rebuff Morales' decision to refer to the Andean earth deity Pachamama during government ceremonies, the Associated Press explained. A Morales ally has since won the presidency, and Morales returned to the country in a triumph late last year, National Public Radio reported.
New Zealand Prime Minister Jacinda Ardern recently announced the appointment of Nanaia Mahuta, an ethnic Maori, as minister of foreign affairs. It's the first time an Indigenous woman has held the position, though Kiwis treated the Maori with more respect and compassion than other Anglophone colonists in Canada treated that country's First Nations, as Charles Sturt University Health Professor Dominic O'Sullivan wrote in the Conversation.
Canada's mistreatment of the original inhabitants of the country's vast territory goes back to the country's founding, as the Canadian Broadcasting Corporation explained. The tensions have lingered, too. Today, Canadian fishermen have attacked and intimidated Indigenous fishermen who received lobster licenses based on their traditional fishing rights, the Washington Post reported.
Aboriginal people's protests against mistreatment and neglect led Australian officials to change the country's anthem, CNN noted. Rather than Australians singing "we are young and free," they will say "we are one and free." To Europeans, the country Down Under might be young, but to the Aborigines, it's as old as time. That's why many Aborigines have chosen to refer to the country's national holiday, Australia Day, as Invasion Day, the New York Times wrote.
Symbolism matters. People in power matter. Respect matters most of all.
WANT TO KNOW
INDIA
Memorable Anniversary
A two-month-long protest by Indian farmers escalated into chaos Tuesday when thousands of farmers breached police barricades and swarmed into the capital, New Delhi, on a convoy of tractors, Voice of America reported.
The unrest took place during India's Republic Day, which marks the anniversary of the adoption of the constitution.
Police clashed with farmers as some climbed the iconic Red Fort complex, while others marched into central New Delhi to protest against the government of Prime Minister Narendra Modi.
At least one protester died and many farm leaders condemned the violence, saying that their movement has been infiltrated by "anti-social" elements.
Since November, tens of thousands of farmers have been camped outside the capital to protest three contentious farm laws passed by Modi's administration last year.
The government said that the laws will benefit both farmers and corporations by allowing farmers to sell their produce on the open market, but farmers fear the reforms will result in the removal of minimum support prices they feel protect them from exploitation.
Negotiations to resolve the dispute have failed and farmers rejected the recent government proposal to put the laws on hold for up to 18 months.
Analysts noted that Tuesday's chaos marks the growing frustration among farmers: Nearly half of India's 1.3 billion people depend on farming even though agriculture only makes up 15 percent of the nation's gross domestic product.
ITALY
On Second Thought
Italian Prime Minister Giuseppe Conte resigned Tuesday, plunging the country into political turmoil amid a health and economic crisis caused by the coronavirus pandemic, CNBC reported.
Italy has been facing political uncertainty over the past three weeks since the Italia Viva party decided to exit Conte's coalition government. The split came over disputes relating to how to spend the European Union's pandemic recovery funds.
Conte's resignation comes a week after he survived a no-confidence vote by lawmakers of both houses of parliament. However, his victory was short-lived as the embattled leader was left without a working majority, making it difficult for his administration to pass any major laws.
Analysts said that his resignation is an attempt to avoid defeat at a Senate vote later this week.
President Sergio Mattarella now has to decide whether to allow Conte to negotiate with lawmakers again to establish a majority that will allow him to govern.
If lawmakers don't reach an agreement over a new government – with or without Conte – Italy would then enter into snap elections.
MYANMAR
Veiled Threats
Myanmar's powerful military hinted at the possibility of staging a coup in the Southeast Asian nation as it ramped up demands for an investigation into alleged voter fraud during last year's general elections, Agence France-Presse reported Tuesday.
In November, Aung San Suu Kyi's ruling National League for Democracy won the elections in a landslide, but the results were disputed by the military-aligned opposition.
The army claims to have found 8.6 million cases of fraud and has pressured the election commission to provide final voter lists for cross-checking.
A spokesman for Myanmar's military told reporters Tuesday that the possibility of a coup could not be ruled out.
The November polls were the second openly contested elections since the country emerged from nearly 50 years of junta rule in 2011.
The army still holds significant influence in the country's politics and ministries, thanks to a junta-backed constitution that dictates an uneasy power-sharing agreement with de facto leader Suu Kyi.
Suu Kyi has not responded to the accusations of voter fraud, but officials from her party said that a coup was not allowed under the constitution.
DISCOVERIES
A Matter of Time
The highlander life is not for everyone, but the Quechua people of Peru have no problem living at least 2,500 feet above sea level.
The Indigenous people have been living in high altitudes for more than 11,000 years and have genetically adapted to withstand the harsh environment, Science Magazine reported.
A new study found that the extreme environment in mountains can change genes and the way the body uses them – in what is known as "epigenetic" alteration.
For their paper, an international team of researchers looked at the epigenetic process of methylation, in which cells add chemical tags called methyl groups to DNA.
They focused on three groups of Quechua: people born and raised 3,000 feet above sea level, those born at high altitudes who moved to lowlands at an early age, and individuals whose families moved to sea level before they were born.
The results showed that specific genes were more methylated in Quechuas who were born and spent most of their early life at high altitudes – regardless if they moved to lowlands later in life.
Among these were genes involved in muscle building and the breakdown of sugar.
Researchers concluded that changes are irreversible and only occur when the individuals are constantly exposed to high altitudes.
The study also further enforces the idea that humans can adapt to challenging environments.
They just need time.
COVID-19 Global Update
More than 180 nations worldwide have confirmed cases of the coronavirus. The following have the highest numbers worldwide as of 4 a.m. ET*:
US: 25,443,700 (+0.58%)
India: 10,689,527 (+0.12%)
Brazil: 8,933,356 (+0.70%)
Russia: 3,716,228 (+0.00%)**
UK: 3,700,268 (+0.55%)
France: 3,138,498 (+0.71%)
Spain: 2,629,817 (+1.40%)
Italy: 2,485,956 (+0.43%)
Turkey: 2,442,350 (+0.29%)
Germany: 2,164,043 (+0.44%)
Source: Johns Hopkins University
*Numbers change over 24 hours
**Numbers have been adjusted by affected country
Not already a subscriber?
If you would like to receive DailyChatter directly to your inbox each morning, subscribe below with a free two-week trial.
Support journalism that's independent, non-partisan, and fair.
If you are a student or faculty with a valid school email, you can sign up for a FREE student subscription or faculty subscription.
Questions? Write to us at hello@dailychatter.com.