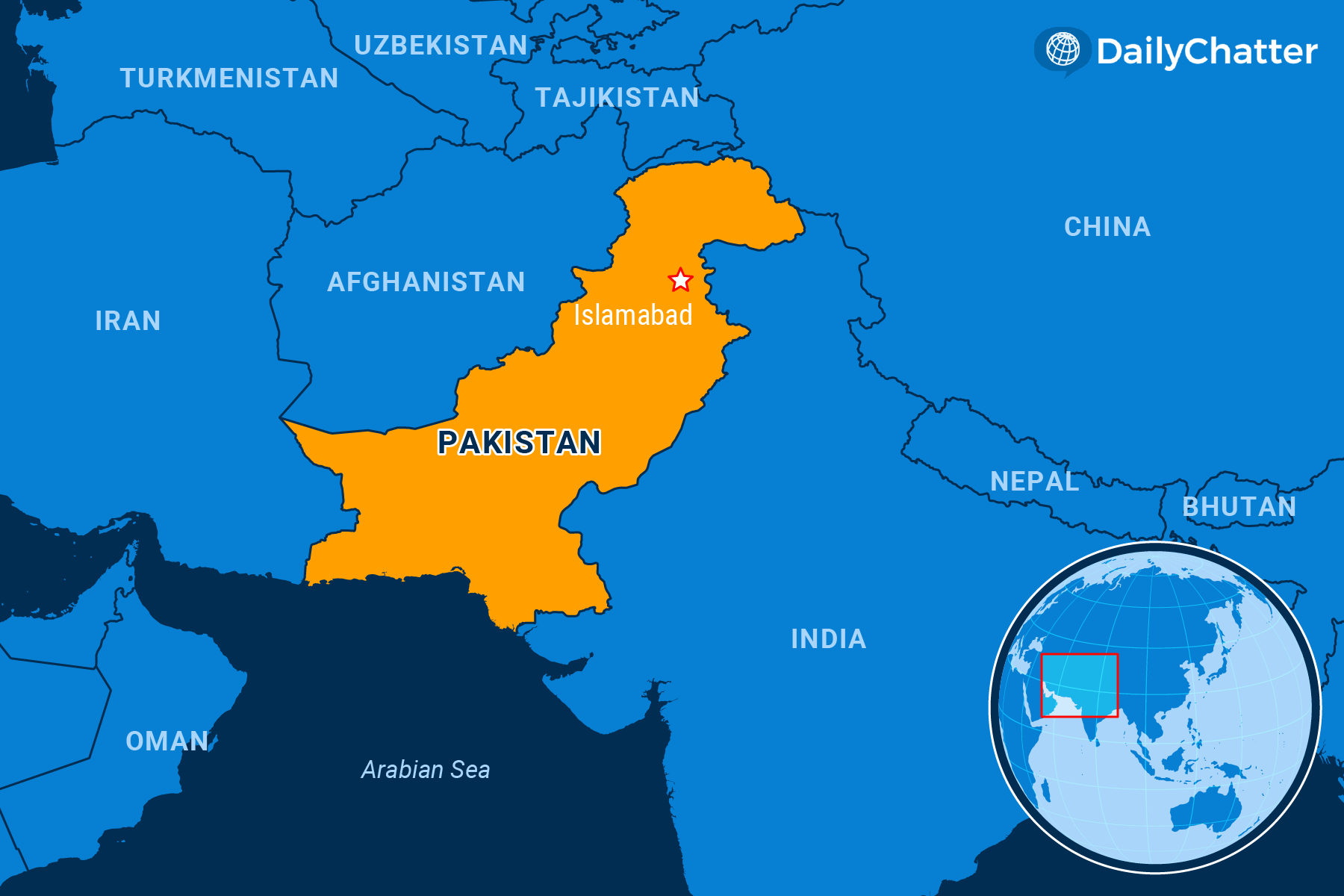 The World Today for January 26, 2021
Listen to Today's Edition
NEED TO KNOW
PAKISTAN
Blaming and Shaming
In September last year, a Pakistani woman ran out of gas on the highway near the eastern city of Lahore. A group of men stopped. Rather than helping her, they raped her in front of her two children. After learning about the case, Lahore Police Chief Umar Sheikh blamed the victim for her abuse, saying the woman made the mistake of driving alone late at night.
The incident highlighted the honor culture in parts of Pakistan, a largely Muslim country, Agence France-Presse wrote. Women are oppressed in this culture, unable to work, travel or develop relationships freely. If they stray from their assigned role, the rationale is that they deserve anything that happens to them, including rape.
That's one reason why courts convict only 0.3 percent of alleged rapists. That stunning number might not provide an adequate picture of how the Pakistani legal system deals with rape, however, because the crime is likely dramatically underreported in Pakistan. Only 41 percent of victims report rapes in the South Asian country, according to the International Business Times India.
Raped women are stigmatized in Pakistani culture, Deutsche Welle wrote. Rape victims often must undergo a painful and humiliating virginity test, often without their consent, in order to make sure they haven't been promiscuous prior to their victimization. Some described the procedure as a second trauma. A court in Lahore recently made one version of the test illegal, but that only applies to the Punjab region.
Things might be changing. Pakistani officials recently proposed a new law that could make it easier to prosecute rapists. As the BBC reported, the new law creates a national registry for sex offenders and special courts for rape cases. It also protects the identity of victims, improves police procedures after reports of rape, makes chemical castration a potential punishment and imposes penalties on law enforcement officials who don't take accusations seriously.
Some rights groups celebrated the proposal, as this Channel News Asia video explained. But not everyone was satisfied. Amnesty International activists believed the law substituted harsh measures like chemical castration, which they claimed would contravene international law, for the more difficult work of changing the cultural roots of rape in Pakistan.
Those who seek to focus on those cultural roots face a very tough battle, however. Activists, journalists and others who organized demonstrations to challenge Pakistani preconceptions about sexual abuse faced intimidation and, yes, rape threats, Human Rights Watch wrote.
Stopping a vicious cycle can take a lifetime, but it must start somewhere.
WANT TO KNOW
CHINA
Upward and Onward
China overtook the United States as the world's top destination for new foreign direct investment (FDI), highlighting another achievement for the world's second-largest economy amid the coronavirus pandemic, the BBC reported Monday.
A report by the United Nations Conference on Trade and Development found that direct investment in China rose by four percent last year, while in the US it fell by almost half.
China had $163 billion in inflows in 2020, compared with $134 billion attracted by the US. The new figures contrast with those of 2019, when the US received $251 billion in FDI while China received $140 billion.
The report noted that the US still remains the top destination for foreign businesses looking to expand overseas, but analysts said that investments in the world's largest economy have been dropping since 2017.
Former President Donald Trump's administration urged US companies to leave China and re-establish operations in the US. It also warned Chinese firms and investors that they would face new scrutiny, citing national security grounds.
The top-ranking marks another victory for China, which was the only major economy to register growth last year. Earlier this month, China reported that its gross domestic product rose 2.3 percent in 2020.
The British-based Centre for Economics and Business Research predicted that China will emerge as the world's largest economy in 2028.
PORTUGAL
Winners and Underdogs
Incumbent President Marcelo Rebelo de Sousa won a landslide victory in Sunday's presidential elections, in a vote marked by a record low-turnout, Politico reported Monday.
De Sousa received more than 60 percent of the vote despite a surge in coronavirus infections and continued economic turmoil as a result of the pandemic. Though the president holds a largely ceremonial role in Portugal, De Sousa has exercised his power to declare states of emergency on multiple occasions during the ongoing crisis, Reuters noted. He has also worked closely – albeit critically – with the Socialist government of António Costa.
Election officials said that turnout was 39.5 percent, a significant drop compared with 51.3 percent in 2016.
Far-right candidate Andre Ventura also received nearly 12 percent of the vote – more than nine times the tally that his Chega party earned in the 2019 parliamentary elections.
Though the prime minister holds most executive powers, the president can dismiss ministers and order reviews of legislation.
PUERTO RICO
About Time
Puerto Rico declared a state of emergency earlier this week to address the territory's rising violence against women, a move that local activists have demanded for years, the Miami Herald reported.
Governor Pedro Pierluisi said that the declaration will include a series of wide-ranging policies to tackle femicides and other forms of violence.
Among the proposals, the government will create a mobile app to assist victims and report aggressors to emergency services. It will also begin a program to check on women that have filed restraining orders and launch a media campaign to raise awareness among the public.
The measures follow the death of nurse Angie Noemi Gonzalez, who was killed by her partner of 16 years. Her death prompted a public uproar and demands that the government do something to control a scourge that largely goes unpunished.
A 2019 report found that Puerto Rico has at least one femicide a week. The US territory also registered the world's highest per capita rate of women over the age of 14 killed by their partners in a 2012 report from the American Civil Liberties Union.
Declaring a state of emergency due to gender violence was one of Pierluisi's campaign promises. The governor also promised to resolve gender-related educational disparities and pay gaps.
DISCOVERIES
A Look of Pain
Cats aren't the best when expressing their emotions, but experienced owners might pick up facial cues when their pet is in pain.
The problem is that some breeds with smooshed, flat faces – such as Persians or Himalayans – have a permanent frowny face that isn't easy to read.
Sadly, that's our fault, according to Live Science.
A new paper found that selective breeding of the "brachycephalic," or flattened-face kitties, has stunted the animals' ability to express pain, fear or anxiety accurately – mainly because they already have that grimacing look.
Using a computer algorithm, researchers analyzed facial data from more than 2,000 photos of various cat breeds, and then rated them on a score from neutral to full-on grimace.
Their results showed that brachycephalic felines always seemed to show pain-like facial expressions even when completely relaxed.
Lead author Lauren Finka explained that humans breed some animals to stay longer in an infantile state: The baby-face look in kitties "probably (taps) into our drive to nurture," she noted.
However, this selective breeding might harm the furry creatures because that sad expression will make it more difficult for owners to tell if their animal is really suffering.
"If you're buying a cat, be sure to do your research," Finka said. "It's important that we consider the abilities of our animals to communicate."
COVID-19 Global Update
More than 180 nations worldwide have confirmed cases of the coronavirus. The following have the highest numbers worldwide as of 4 a.m. ET*:
US: 25,297,072 (+0.68%)
India: 10,676,838 (+0.09%)
Brazil: 8,871,393 (+0.30%)
Russia: 3,716,228 (+0.49%)
UK: 3,680,101 (+0.61%)
France: 3,116,355 (+0.14%)
Spain: 2,593,382 (+3.75%)
Italy: 2,475,372 (+0.35%)
Turkey: 2,435,247 (+0.23%)
Germany: 2,154,656 (+0.32%)
Source: Johns Hopkins University
*Numbers change over 24 hours
Not already a subscriber?
If you would like to receive DailyChatter directly to your inbox each morning, subscribe below with a free two-week trial.
Support journalism that's independent, non-partisan, and fair.
If you are a student or faculty with a valid school email, you can sign up for a FREE student subscription or faculty subscription.
Questions? Write to us at hello@dailychatter.com.