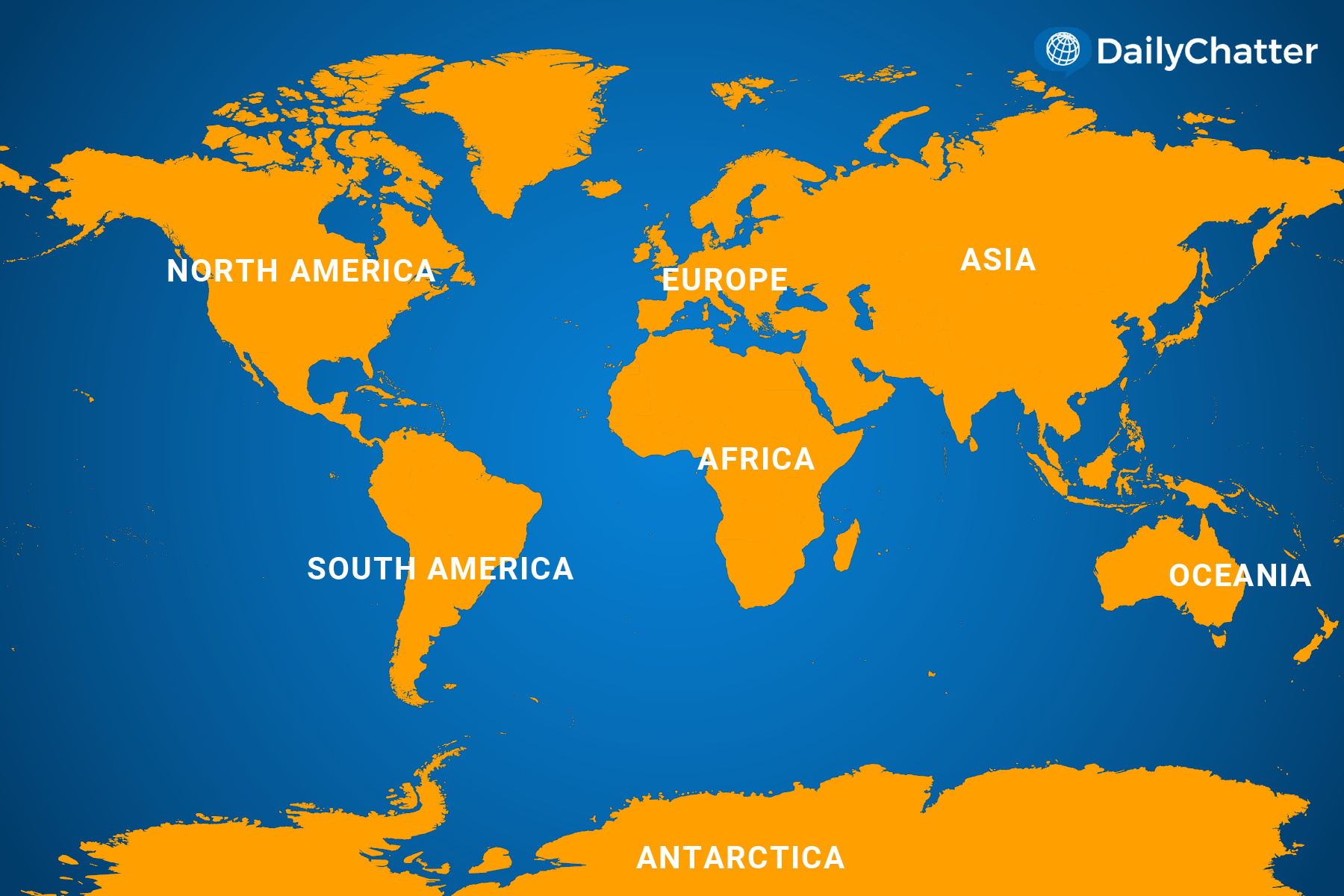 The World Today for January 25, 2021
Listen to Today's Edition
NEED TO KNOW
WORLD
All About the Jabs
Palau, which consists of hundreds of isolated islands that stretch 500 miles east of the Philippines, is slated to soon vaccinate all of its 18,000 citizens with the Covid-19 vaccine.
The Pacific country never recorded a single case of the virus, the Washington Post wrote. Palau has a "free association" agreement with the US and participated in Operation Warp Speed, the American program to develop and distribute vaccines, reported CNN.
The rest of the world is not so lucky.
Some are doing well in making and administrating vaccines. In a global ranking, Israel, the United Arab Emirates and Bahrain have vaccinated the highest proportions of their populations – 21, 11 and 5 percent, respectively, Quartz explained, citing research from the University of Oxford and Global Change Data Lab, a British nonprofit. The US had only vaccinated 2 percent of its population.
The most successful countries are small and affluent. They approved drugs quickly. Their healthcare and public health systems are not only robust but flexible. "Create a good flow of vaccines, a good flow of people with a good administrative background so that you can register them and they know when to come for their next jab," an Israeli official told CNBC. "There's a variety of things involving planning ahead basically, and having it rolled out so it flows."
The Israeli health system might leave out millions of Palestinians, noted Time. The United Nations has called for the Palestinians to receive Israeli vaccines, saying that occupying powers are supposed to provide health services on occupied territory under the Geneva Convention.
Chinese officials face different, but also thorny, questions. China is a world leader in vaccine development and production, the BBC wrote. The country is selling more of its vaccines in the developing world than Western drugmakers, according to Reuters.
Even Hungary is buying Chinese pharmaceutical giant Sinopharm's vaccines, Hungary Today reported. They could argue that they had little choice. US-based drug company Pfizer recently announced a slowdown of vaccine shipments to Europe as it upgraded its production capacities to pump out 2 billion doses annually.
But Hong Kong regulators might delay the distribution of another Chinese vaccine made by Sinovac because of a lack of published trial data, the Financial Times wrote. Brazil recently downgraded Sinovac's vaccine after researchers concluded that it was less effective than initially hoped, the New York Times added.
India, meanwhile, is seeking to ramp up its vaccination program from its current level of 26 million, mostly infants, to 300 million people, starting with the oldest and most vulnerable, reported the Associated Press. It could be the world's biggest national public health campaign.
Sometimes, getting the job done is all that matters.
WANT TO KNOW
RUSSIA
We're Not Gonna Take It
Tens of thousands of Russians clashed with police Saturday to protest the arrest of opposition leader Alexei Navalny, in a massive show of defiance against President Vladimir Putin and his crackdown on those who challenge his power, the Washington Post reported.
Demonstrations took place in nearly 70 cities and towns with police detaining more than 3,000 people, including Navalny's supporters and his wife, Yulia.
The unrest came less than a week after Russian authorities arrested the Kremlin critic after his return from Germany, where he recovered from a nerve agent poisoning in August during a trip to Siberia.
A court subsequently ordered his detention over allegations that he violated the terms of a suspended sentence in a fraud case. Navalny still faces two other criminal cases.
He said that the charges against him are political, and Western nations have demanded the activist's release.
Following his arrest, Navalny's allies also released a video about a luxurious palace on the Black Sea they alleged belonged to Putin, something the Kremlin denied.
The protests mark one of the strongest displays of opposition against Putin's regime, which has increased its crackdown on dissent and branded individual activists as "foreign agents."
BRAZIL
Nature's Killer
Brazilian Indigenous leaders and human rights groups asked the International Criminal Court over the weekend to investigate President Jair Bolsonaro for crimes against humanity, the Guardian reported.
The plaintiffs' lawyers filed a request at the Netherlands-based court over Bolsonaro's dismantling of environmental policies and violations of Indigenous rights, which they say amount to ecocide.
Since Bolsonaro took power in 2019, vast areas of Brazil's Amazon rainforest have been destroyed and traditional communities threatened: Deforestation increased by nearly 50 percent in two years, while invasions of Indigenous territories rose 135 percent in 2019.
This year, Bolsonaro's administration has also cut the budget to enforce environmental protections by more than 27 percent.
Activists and scientists fear that the far-right president's policies could damage the rainforest to a point of no return and make it impossible to control climate change in the future.
Bolsonaro's environmental policies and his handling of the coronavirus pandemic have caused his popularity to plummet in recent months.
One poll from the Brazil-based Datafolha found that 40 percent of respondents rated his administration as bad or terrible, according to Reuters.
However, another poll found more than 50 percent were against him being impeached.
DEMOCRATIC REPUBLIC OF THE CONGO
Making New Friends
Congolese lawmakers filed a motion of no-confidence against Prime Minister Sylvestre Ilunga Ilunkamba over the weekend, a move likely to force the government's collapse and give President Felix Tshisekedi a major political victory, Reuters reported.
The motion comes a month after Tshisekedi ended a coalition with his predecessor Joseph Kabila that has limited his ability to exercise his powers since he took office two years ago.
Since then, Tshisekedi has persuaded legislators from Kabila's alliance to defect to Tshisekedi's new political group, known as the Sacred Union. The new group, however, has yet to formally establish a majority.
Analysts said that if the president's allies emerge with a majority, Tshisekedi will be free to nominate a cabinet of his choosing after two years in which Kabila's supporters have dominated the major ministries.
However, they noted that the political horse-trading could simply result in swapping one political elite for another rather than substantive change.
DISCOVERIES
Early Travelers
Archaeologists discovered the world's oldest cave painting on the island of Sulawesi, Indonesia, Agence France-Presse reported.
Originally found in 2017, the primitive art depicts the image of a Sulawesi warty pig observing an interaction – or fight – between two other pigs. Behind the image of the life-sized swine, there are also two human handprints.
In their study, researchers analyzed the calcite deposit that had formed on top of the painting and found that it was 45,500 years old.
They noted that the rock art could be much older because the dating method only analyzed the calcite deposits.
The rock painting is the oldest evidence of humans in Wallacea, a group of Indonesian islands that are considered a gateway to Australia.
Historians believe that ancient humans reached Australia some 65,000 years ago, but some have also suggested that people had to first cross Wallacea to reach the continent.
The research team hopes that further studies can show that people lived in Wallacea much earlier than 45,000 years ago and finally resolve the Australia settlement puzzle.
As for the original artists, the research team believes that early Homo sapiens – instead of the extinct Denisovans – created the rock painting, but they need further proof.
Since the prehistoric artists had to spit dark red ochre pigment on their hands to make handprints, the team hopes to collect DNA from the residual saliva to solve the mystery.
COVID-19 Global Update
More than 180 nations worldwide have confirmed cases of the coronavirus. The following have the highest numbers worldwide as of 4 a.m. ET*:
US: 25,127,009 (+0.53%)
India: 10,667,736 (+0.12%)
Brazil: 8,844,577 (+0.32%)
Russia: 3,698,246 (+0.52%)
UK: 3,657,857 (+0.83%)
France: 3,112,005 (+0.59%)
Spain: 2,499,560 (+0.00%)**
Italy: 2,466,813 (+0.47%)
Turkey: 2,429,605 (+0.22%)
Germany: 2,147,814 (+0.17%)
Source: Johns Hopkins University
*Numbers change over 24 hours
**Numbers have been adjusted by affected country
Not already a subscriber?
If you would like to receive DailyChatter directly to your inbox each morning, subscribe below with a free two-week trial.
Support journalism that's independent, non-partisan, and fair.
If you are a student or faculty with a valid school email, you can sign up for a FREE student subscription or faculty subscription.
Questions? Write to us at hello@dailychatter.com.