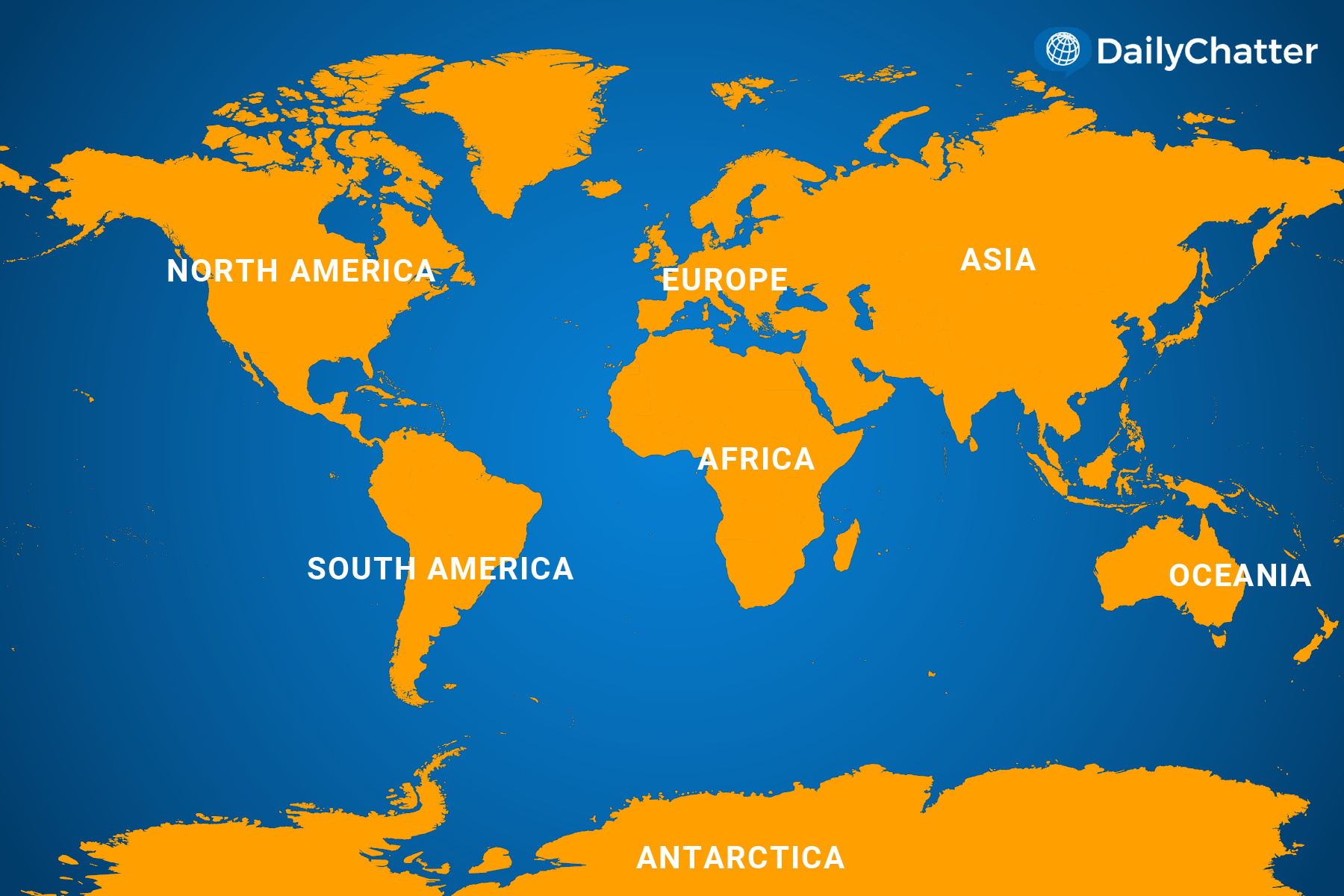 The World Today for January 18, 2021
Listen to Today's Edition
NEED TO KNOW
WORLD
New Guard, Old Challenges
Bulgarian political scientist Ivan Krastev recently wrote that President Donald Trump has made a "laughingstock" of the US. "Nobody could blame Russian, Chinese or Iranian leaders for thoroughly enjoying what they saw on Jan. 6 as a mob incited by the president ransacked the Capitol," he wrote in the New York Times.
Whether one agrees or disagrees with Krastev's assertion, President-elect Joseph Biden has his work cut out for him as he seeks to change some of the perceptions of the US that have developed abroad over the past four years, especially in much of Europe.
Even before the vandalism in Washington, Biden would have needed to hit the ground running, argued former Swedish Prime Minister Carl Bildt in the Washington Post. Bildt said that Trump was hostile to the European Union and NATO, friendly to Russia and inelegant in his dealings with China. Trump pulled the US out of the Iran nuclear deal negotiated by President Barack Obama and Biden, as well as exited the Paris climate accord, the World Health Organization and other United Nations organizations.
Still, some believe that Biden should keep some elements of Trump's foreign policy. Georgetown University international politics professor Charles A. Kupchan says Democrats "should be careful not to throw out the baby with the bathwater."
"…Trump has been heading in the right direction by downsizing the nation's military commitments in the Middle East and pulling back on foreign trade," he wrote in an opinion piece. "Biden would be wise to follow Trump's lead when it comes to ending the nation's forever wars and standing up to China on trade."
Regardless, Biden has pledged that the US will resume its traditional role as the preeminent nation on the planet, CNN reported. He intends to first rebuild America's alliances with Europe, Japan and other democracies.
Penning an essay in Foreign Affairs, Biden called for a Summit of Democracies where leaders could discuss why authoritarianism appeared to be on the rise while protesters were roiling countries like the US and France, far-right groups were gaining ground in Germany and illiberal leaders reigned supreme in formerly communist nations like Hungary and Poland.
The big geopolitical question is whether the US has the power to change anything.
The Chinese economy, perhaps not coincidentally, is now predicted to outgrow the US in 2028, or five years earlier than previously forecast, in part because of China's superior response to the coronavirus pandemic.
"For some time, an overarching theme of global economics has been the economic and soft power struggle between the United States and China," said a British think tank, the Centre for Economics and Business Research, in a report cited in the BBC. "The Covid-19 pandemic and corresponding economic fallout have certainly tipped this rivalry in China's favor."
The US has also allowed foreign nations, including not only Russia but also allies like Israel and Saudi Arabia, to influence American elections, Politico wrote. The US might need to clean house and address such issues before venturing abroad, the magazine said.
A changing of the guard will occur this week. Managing change will be the new guard's top challenge.
Dear Readers,
In recognition of the Inauguration of President-elect Joe Biden this week, we're devoting the next few days to examining the foreign policy issues facing the new administration and how it might handle them.
Your DailyChatter Team
WANT TO KNOW
GERMANY
Why Change Horses Midstream?
The ruling party of German Chancellor Angela Merkel elected former European lawmaker Armin Laschet as their leader, in a vote that signals the center-right party's intention to follow Merkel's moderate course after her expected departure in the fall, Politico reported.
Laschet, who is the current leader of the German state of North Rhine-Westphalia, defeated corporate lawyer Friedrich Merz in a run-off vote for the leadership of the Christian Democratic Union (CDU) with nearly 53 percent of the vote.
His victory ends a long phase of uncertainty following Merkel's announcement in 2018 that she would not seek another term.
Originally, Merkel had picked Defense Minister Annegret Kramp-Karrenbauer as her successor, but the latter resigned last year after claiming that she did not receive enough support from the chancellor.
Saturday's polls also highlight the party's intention of continuing on the course Merkel has charted, which has broadened support for her party well beyond its traditional conservative base.
Laschet is now in a strong position to become the conservative bloc's candidate for chancellor, but polls suggest that most conservative voters want Bavarian Governor Markus Söder – also the head of the CDU's sister party, the Christian Social Union (CSU) – as the next chancellor.
WEST BANK AND GAZA
Let's Try Again
Palestinian Authority President Mahmoud Abbas announced over the weekend new elections for the first time in 15 years, in a move to mend long-standing internal divisions between the PA and militant Hamas group, the New York Times reported.
The new legislative and presidential elections will take place on May 22 and July 31, respectively.
Analysts said that the announcement is part of an effort to create unity among the Palestinian factions and legitimize Abbas' position on the international stage, in light of the incoming Joe Biden administration.
The split between Abbas' Fatah party and Hamas began after the results of the 2006 Palestinian Legislative Council elections: Fatah lost a majority of seats to a Hamas-linked party, which led to a year and a half of uneasy power-sharing.
In 2007, a brief civil war resulted in a split between the two factions with Hamas taking control of the coastal territory of Gaza, while Abbas' faction controlled parts of the occupied West Bank.
Since then, Hamas had rejected calls for new elections, but they welcomed Abbas' new decree.
Some analysts, however, noted that it's unclear how these polls will take place considering the long and bitter split.
UGANDA
Six and Counting
Ugandan President Yoweri Museveni won his sixth term in office over the weekend, defeating popular singer-turned-lawmaker Bobi Wine following a tense election that was marked by Internet blackouts and a government crackdown on the opposition, NPR reported.
The electoral commission said that Museveni received 58 percent of the vote, while Wine got 34 percent. The opposition leader said that vote was rigged and urged Ugandans to reject it.
Top US diplomat to Africa, Tibor Nagy, called the electoral process "fundamentally flawed," citing the authorities' refusal to give accreditation to election observers and its crackdown on opposition figures and civil service organization workers.
The election was closely watched due to Wine's popularity among the country's youth. More than two-thirds of the Ugandan population is under the age of 30.
Wine hoped that his victory would spark a generational shift that would be felt across the continent, where many aging leaders are still holding onto power.
DISCOVERIES
A Special Song
Stretching 100 feet in length and weighing up to 380,000 pounds, the blue whale remains the largest animal to have ever lived on Earth.
But its sheer size doesn't mean that the marine creature can't be sneaky to scientists, the New York Times reported.
Recently, researchers came across a previously unknown pod of whales that has been lurking around the Indian Ocean for a long time, according to a new study.
The research team said that the sneaky population had its own signature song that distinguishes it from other previously recorded whale songs: Only a dozen or so songs have been documented, each defining a unique population.
"It's like hearing different songs within a genre – Stevie Ray Vaughan versus B. B. King," said lead author Salvatore Cerchio. "It's all blues, but you know the different styles."
Cerchio's team found the mystery pod after gathering data from three sites spread across the Indian ocean – each separated by hundreds or thousands of miles.
They explained that the distinctive tune of the new pod rules out the possibility that the songs were produced by already known blue whale populations in the ocean.
Their best bet to confirm that would be to do a genetic study on the marine mammals, but blue whales are hard to come by due to their dwindling numbers.
About 10,000 to 25,000 blue whales are believed to still swim and sing around the world.
COVID-19 Global Update
More than 180 nations worldwide have confirmed cases of the coronavirus. The following have the highest numbers worldwide as of 4 a.m. ET*:
US: 23,936,772 (+0.75%)
India: 10,571,773 (+0.13%)
Brazil: 8,488,099 (+0.39%)
Russia: 3,552,888 (+0.64%)
UK: 3,405,740 (+1.15%)
France: 2,969,091 (+1.28%)
Turkey: 2,387,101 (+0.27%)
Italy: 2,381,277 (+0.53%)
Spain: 2,252,164 (+0.00%)**
Germany: 2,050,129 (+0.51%)
Source: Johns Hopkins University
*Numbers change over 24 hours
**Numbers have been adjusted by affected country
Correction: In Friday's WANT TO KNOW section, we said in our "A Rock and a Hard Place" item that three ministers of the Italia Viva party resigned from the coalition government. It is in fact two ministers. We apologize for the error.
Not already a subscriber?
If you would like to receive DailyChatter directly to your inbox each morning, subscribe below with a free two-week trial.
Support journalism that's independent, non-partisan, and fair.
If you are a student or faculty with a valid school email, you can sign up for a FREE student subscription or faculty subscription.
Questions? Write to us at hello@dailychatter.com.