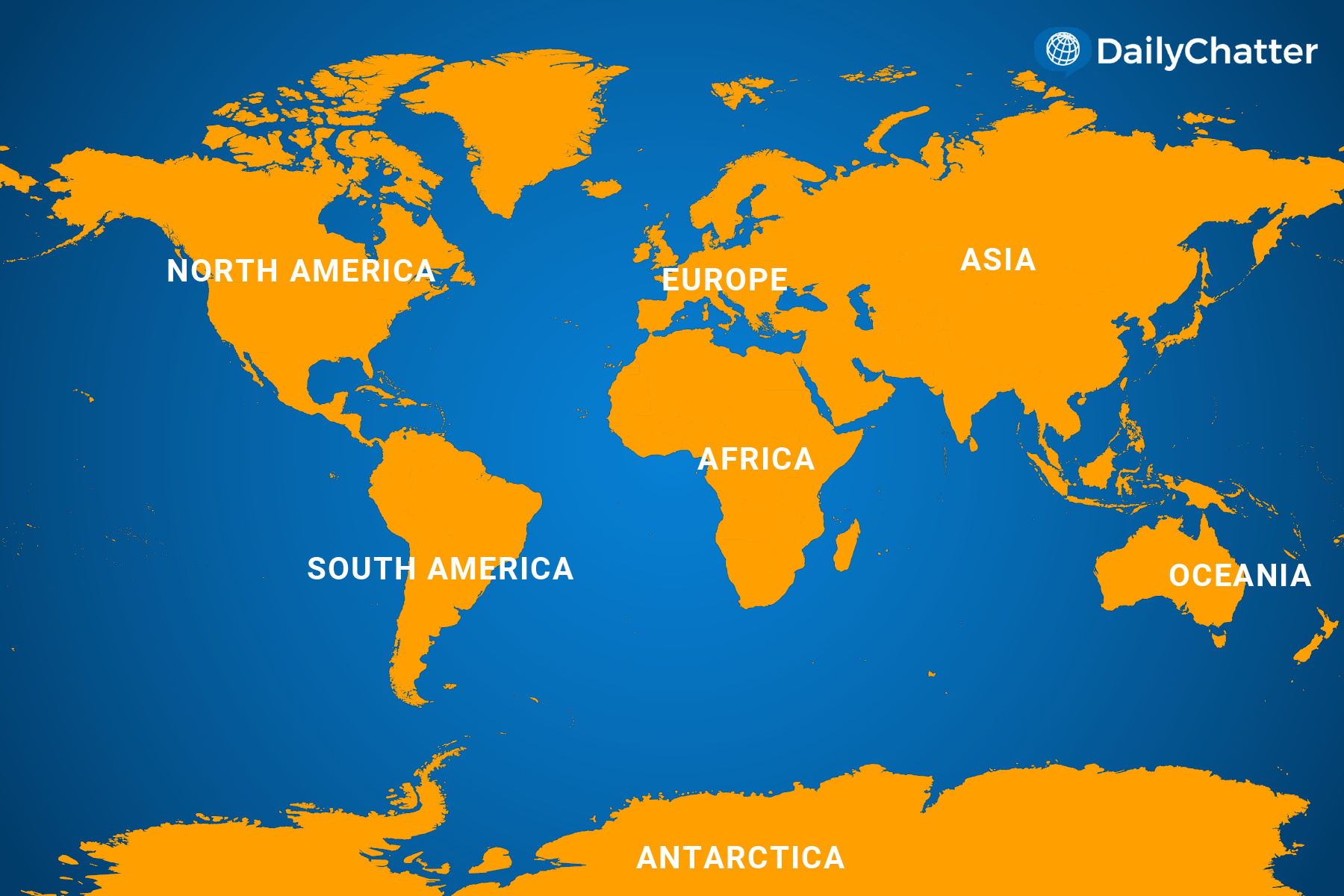 The World Today for January 12, 2021
Listen to Today's Edition
NEED TO KNOW
WORLD
A Riot Felt 'Round the World
German Foreign Minister Heiko Maas tweeted a comparison between the assault on the US Capitol last week and the rise of fascism in his country before World War II. "The enemies of democracy will be thrilled to see these unbelievable pictures from #WashingtonDC," Mass wrote. "Riotous words turn into violent acts – on the steps of the Reichstag, and now in the #Capitol. The disdain for democratic institutions is devastating."
From Germany to Zimbabwe to Australia, folks around the world fretted about US democracy and sometimes their own as they watched the US Capitol stormed by rioters.
The US has an outsized influence around the world, especially as a model of democracy. That led French President Emmanuel Macron to stand before the Stars and Stripes and say in English: "We believe in the strength of our democracies. We believe in the strength of American democracy."
The subtext of Macron's move, as Roger Cohen wrote in the New York Times, was that, "The mob of Trump loyalists in Washington attempting to disrupt the peaceful transition of American power also posed a threat to all democracies…. The reputation of the United States may be tarnished, but its identification with the global defense of democracy remains singular… So, when an angry horde, incited by President Trump himself, was seen taking over the Capitol, … the fragility of freedom felt palpable in Paris and across the world."
The inverse is that such an event gives a boost to dictators, say analysts. And countries such as Russia, China, Iran and other non-democratic rivals of the West mocked the US or democracy, or used the incident as an opportunity to justify their own crackdowns.
For example, China managed to compliment both sides of the Jan. 6 violence that claimed five lives, reported CNBC. On one hand, Chinese leaders called the disorder a "disgrace," even as it acknowledged the rioters' patriotism. On the other hand, they said the pro-Trump riot illustrated the necessity of China's moves to control pro-democracy activists in Hong Kong.
When addressing their own citizens, who are mostly a captive audience for state-owned media due to the country's censorship of foreign news, China was more straightforward, Quartz wrote, portraying the mob as an example of the chaos that democracy brings.
Even German Chancellor Angela Merkel, a stalwart believer in democracy, also criticized the American response to the Jan. 6 events that have been described as a riot, a coup, a conspiracy and concerted acts of terrorism. "The fundamental right [of freedom of expression] can be interfered with, but along the lines of the law and within the framework defined by the lawmakers…not according to the decision of the management of social media platforms," Merkel's spokesperson told Politico.
Russian opposition leader Alexei Navalny was similarly critical of Twitter and Facebook's ban on Trump's accounts. Once poisoned by Russian agents for his criticism of President Vladimir Putin, Navalny said Twitter has never banned the many users who have issued death threats against him. As NBC News explained, Navalny noted that he had never requested a ban on anyone, either.
Navalny's comments in a weird way reinforced the Russian government's gloating over the spectacle in Washington. For decades, said Russian leaders, the US lectured others on how to ensure peaceful transitions of power while its own democracy was rotting from within. "The celebration of democracy is over," said one Russian lawmaker, according to Radio Free Europe.
Meanwhile, the US put out a gag order on American embassies abroad, preventing them from issuing statements related to the images of men and women pushing their way past Capitol Police, running rampant and vandalizing the federal legislature, Foreign Policy wrote.
Perhaps the diplomats did not need to write a press release because they knew the pictures spoke for themselves.
WANT TO KNOW
KYRGYZSTAN
The Shoo-In
Kyrgyz nationalist politician Sadyr Japarov won a landslide victory in Sunday's presidential election, in a vote that international observers said "generally respected" fundamental freedoms even though it was not "fully fair," Radio Free Europe/ Radio Liberty reported Monday.
Election officials said that Japarov won nearly 80 percent of the vote in an election in which turnout was less than 40 percent.
While there were no reports of major violations, some opposition candidates said there were reports of vote-buying.
In a simultaneous referendum, voters also opted for a presidential system in Kyrgyzstan that will give Japarov greater powers when a new constitution is passed.
The vote comes a few months following controversial parliamentary elections on Oct. 4 that led to mass protests and allegations of large-scale vote-buying to benefit parties affiliated with former President Sooronbai Jeenbekov.
The protests resulted in the election being annulled and Jeenbekov resigning, and several prominent politicians were released from prison. Among them was Japarov, who was serving a 10-year sentence for kidnapping.
The power vacuum allowed Japarov to become prime minister and then acting president: He later used the caretaker parliament to rush through motions for the referendum on a presidential system.
Critics, however, said that the country's caretaker parliament couldn't legitimately initiate the far-reaching constitutional amendments because its term had expired.
YEMEN
Pressure Cooker
International aid groups condemned the United States Monday for designating Yemen's Houthi rebels as a foreign terrorist organization, a move that risks worsening the humanitarian crisis in the war-torn nation, the Guardian reported.
US Secretary of State Mike Pompeo announced the controversial decision Sunday. It is part of the White House's "maximum pressure" campaign against Iran and its allies.
Relief groups called the act "pure diplomatic vandalism," adding that the designation could lead to shortages and delays for aid and commercial shipments.
Analysts said that the move also weakens the Yemeni people that live under the Iran-backed Houthis: About 70 percent of Yemenis live in areas controlled by the armed group.
In 2014, the Houthis stormed Yemen's capital, Sanaa, forcing President Abed Rabbo Mansour Hadi to flee. A Saudi- and Emirati-led coalition has been fighting against the group to restore the internationally-recognized government.
The United Nations called the conflict the world's worst humanitarian crisis, noting it has left more than 112,000 dead and 30 million in desperate need of aid.
The terrorism listing could be removed once President-elect Joe Biden takes office on Jan. 20.
NEPAL
Return of the King
Nepali riot police clashed Monday with thousands of protesters demanding the return of the abolished monarchy and the reinstatement of a Hindu state, the Associated Press reported.
Protesters demanded the return of King Gyanendra, who suspended the constitutional monarchy and assumed absolute authority in 2005 in response to the Maoist rebellion that engulfed Nepal at the time, only to be forced to re-introduce democracy in 2006 following weeks of street protests.
In 2008, the newly elected parliament voted to abolish the monarchy and declared Nepal a republic with a president as the head of state. The lawmakers also converted what had been a Hindu nation into a secular state.
Though Gyanendra still enjoys some support, the monarchy is unlikely to return. However, tensions have grown between Prime Minister Khadga Prasad Oli and the leader of the former Maoist rebels, Pushpa Kamal Dahal, who is co-chair of the governing Communist Party.
Both leaders had agreed to split the five-year prime minister's term between them, but Oli later refused to allow Dahal to take over.
DISCOVERIES
A Magical Look
Irish hikers came across a strange forest two weeks ago where the trees produced a fluffy frost similar to cotton candy.
It turned out that it wasn't actual candy and – sadly – the forest was not enchanted, Live Science reported.
The fluffy substance is known as "hair ice," named after 0.007-inch-wide strands of ice crystals that appear to grow out of certain trees in freezing temperatures.
It mostly occurs around moist and rotting wood found in a dozen countries – including Canada, the United States and Russia – at latitudes between 45 and 55 degrees above the equator.
In the past, scientists have observed this phenomenon but haven't been exactly clear what caused it.
However, a 2015 study of hair-ice-bearing trees in Germany found that the culprit was the Exidiopsis effuse fungus.
The research team noted that a simple fungicide would prevent the fluff from growing on the branches, but they are unclear how the fungus gives trees their beardy look.
They speculated that the fungi use proteins similar to those found in antifreeze to prevent the strands from recrystallizing into a single lumpy mass.
Though it results from a biological process, the hair ice really gives cold forests a magical look.
Click here to see magic trees.
COVID-19 Global Update
More than 180 nations worldwide have confirmed cases of the coronavirus. The following have the highest numbers worldwide as of 4 a.m. ET*:
US: 22,618,071 (+0.93%)
India: 10,479,179 (+0.12%)
Brazil: 8,131,612 (+0.32%)
Russia: 3,412,390 (+1.36%)
UK: 3,127,643 (+1.50%)
France: 2,844,680 (+0.13%)
Turkey: 2,336,476 (+0.44%)
Italy: 2,289,021 (+0.55%)
Spain: 2,111,782 (+3.00%)
Germany: 1,942,830 (+0.59%)
Source: Johns Hopkins University
*Numbers change over 24 hours
Not already a subscriber?
If you would like to receive DailyChatter directly to your inbox each morning, subscribe below with a free two-week trial.
Support journalism that's independent, non-partisan, and fair.
If you are a student or faculty with a valid school email, you can sign up for a FREE student subscription or faculty subscription.
Questions? Write to us at hello@dailychatter.com.