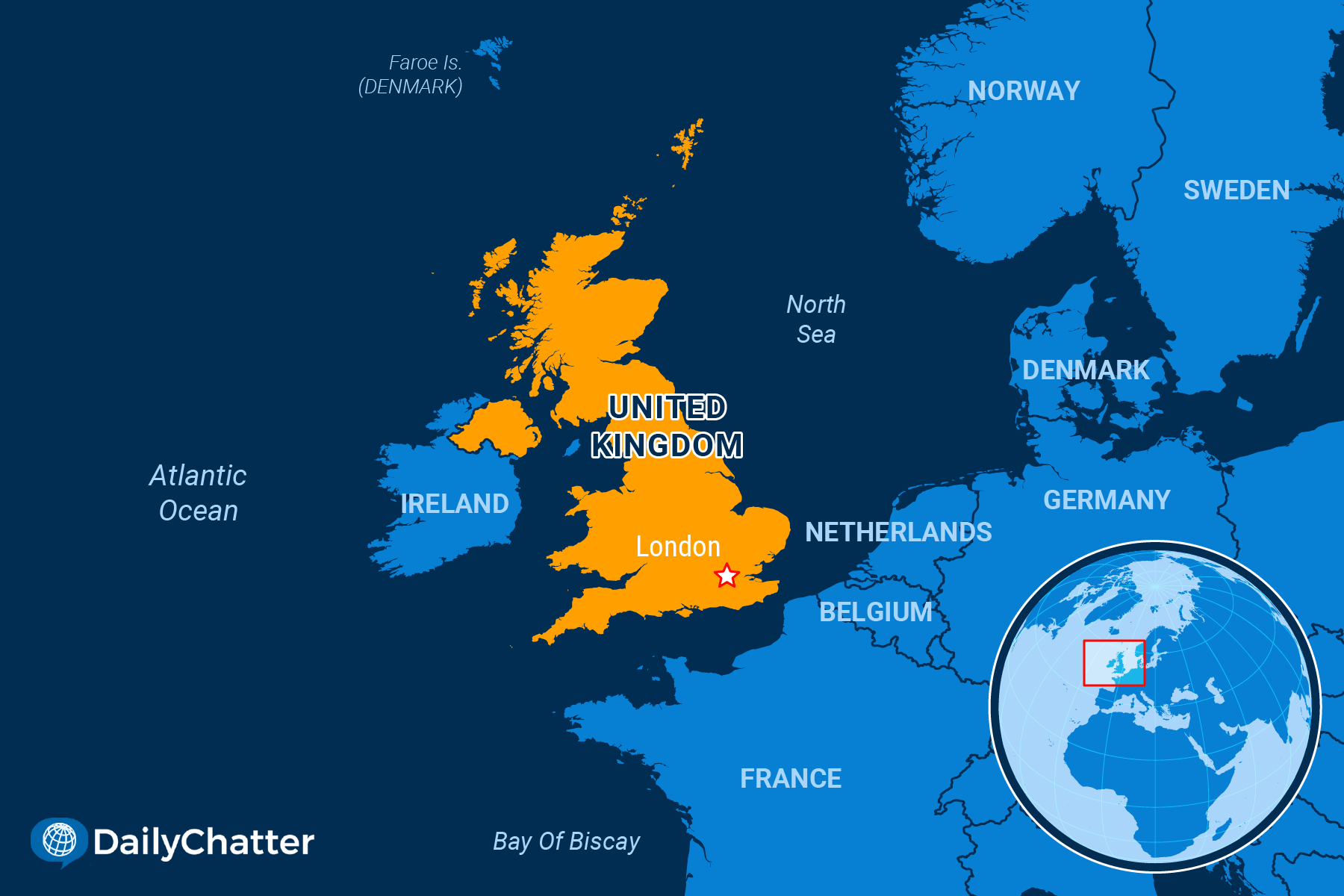 The World Today for January 04, 2021
Listen to Today's Edition
NEED TO KNOW
UNITED KINGDOM
Now What?
British Prime Minister­ Boris Johnson was a key leader in the campaign for Britain to exit the European Union. Last month, however, when Johnson of the tussled blonde crop of hair announced that Brexit had been completed, he made a point of stressing the ties between Britain and the EU rather than the rupture that had just occurred.
"We will be your friend, your ally, your supporter and indeed never let it be forgotten, your number one market," Johnson said, according to Quartz. "Although we have left the EU, this country will remain culturally, emotionally, historically, strategically, geologically attached to Europe."
The Guardian dated the beginnings of Brexit to as early as 2013. Britain technically left the EU in early 2020. The rest of the year was designated as a transition period when the two sides hashed out the new rules governing their new diplomatic and commercial relations. That transition is now over.
"Europe is now moving on," tweeted European Commission President Ursula von der Leyen.
The question Britons, Europeans and others around the world are asking is, now what? The United Kingdom and Europe engage in nearly $1 trillion in trade a year, wrote Yahoo Finance AU. That business, tourism and investment has stitched British folks into the fabric of Europe from Ibiza, Spain, to Helsinki, Finland, and brought countless Europeans to London and other great British cities.
"Brexit might be over, but the UK cannot escape its geography," CNN wrote. "As the two partners happily drift into their new roles on the world stage, it is inconceivable that they would be able to ignore one another as they do so."
But some glimpses of the future have already emerged.
If the United Kingdom is not a member of the European Union, for example, it is a heck of a lot easier for the president of France to cut Albion off from the continent, as it did after British researchers discovered a new, highly contagious mutation of COVID-19.
Even without a crisis, new red tape for British and EU commerce will likely cause an extra 215 million customs declarations annually at a cost of almost $10 billion, noted the Associated Press. In the short-term, the British economy will thus likely shrink somewhat until market conditions change or British businesses discover new paths to growth.
On other hand, as the London-based Evening Standard wrote, British officials could scrap taxes on tampons because EU rules were keeping lawmakers from eliminating them.
In the meantime, British and EU officials will continue talking for years as they finalize Brexit. They still need to address important issues like Gibraltar, the border in Northern Ireland and the future of London's powerful financial sector in Europe, for example.
Brexit is over. Long live Brexit.
WANT TO KNOW
NIGER
Deadly Polls
Suspected Islamist militants attacked two villages in Niger over the weekend, killing at least 100 people in the latest attack in the Sahel country amid national elections, the BBC reported.
The attack occurred in the nation's troubled Tillaberi region situated between Niger, Mali and Burkina Faso. The area has been plagued by jihadist violence in recent years.
Last year, the government banned travel by motorbike in the region for a year to prevent attacks by highly mobile fighters.
The attack came the same day election officials announced that the country will enter a presidential run-off next month, RFI reported.
Provisional results showed ruling party candidate Mohamed Bazoum and former President Mahamane Ousmane will face each other in the second round expected on Feb. 21.
Niger and other Sahel countries have been affected by Islamist insurgencies, despite efforts by a French-led coalition against militants in the region.
IRAN
Enriching the Stakes
Iran plans to start enriching uranium to 20 percent at its Fordow nuclear facility, a move that significantly exceeds the regulations set by the 2015 nuclear deal, NPR reported over the weekend.
The International Atomic Energy Agency (IAEA) announced that Iran has notified the UN nuclear watchdog of the changes but has not specified when the enrichment would occur.
Under the nuclear agreement, Iran cannot enrich uranium past 3.67 percent and is not allowed to conduct enrichment at Fordow.
The country has already violated parts of the agreement – including enriching uranium by 4.5 percent – following the United States' withdrawal from the deal in 2018.
The move is considered part of a legislation passed last month in response to the assassination of renowned Iranian nuclear scientist Mohsen Fakhrizadeh.
The law will also stop UN inspections on Iran's nuclear facilities if oil and banking sanctions on the country are not removed by February.
Analysts noted that Iran's plan will pose a challenge for US President-elect Joe Biden, who takes office later this month.
The announcement also comes in the wake of the anniversary of Iranian General Qassem Soleimani's death in a US drone strike in Iraq last year.
Thousands of mourners staged a fake funeral procession over the weekend in Iraq, while demanding the Iraqi government put pressure on US troops to leave the country, Al Jazeera reported.
AUSTRALIA
'One and Free'
Australia started the new year by changing its national anthem to recognize the country's Indigenous history and community, CNN reported over the weekend.
Previously, the first line of the country's anthem, "Advance Australia Fair," was "Australians all let us rejoice, for we are young and free." It will now end with "for we are one and free."
Prime Minister Scott Morrison said the tweak was important to recognize Australia's Indigenous population "in the spirit of unity."
Australia's anthem has received a lot of controversy in recent years, amid growing conversation about Indigenous representation, systemic inequality, and racial injustice.
The change was welcomed by many prominent Indigenous Australian figures, including Minister for Indigenous Australians Ken Wyatt and Olympic gold medal-winning sprinter Cathy Freeman.
Critics, however, said that the tweak was merely symbolic and insubstantial, while adding that the message of unity is undermined by the systemic barriers Australia's Indigenous still face.
Indigenous Australians make up 3.3 percent of the country's 25 million people, yet they account for more than a quarter of its 41,000 prisoners. They also confront lower life expectancy, higher infant mortality, and an unemployment rate that is more than four times the national average.
DISCOVERIES
Adding to the List
Before January, nearly everyone makes a list of the things they want to change in the following year.
However, only 19 percent of people stick with their resolutions at least two years after making them.
Science argues that resolutions can stick, provided that individuals change the way they think about and phrase them, Inverse reported.
A new study discovered that people who make resolutions to add behaviors – rather than quitting them – are more likely to follow through with their goals for a year. This means a shift in perspective: Instead of "I will stop eating unhealthy," say "I will start eating more fruit."
Researchers studied more than 1,000 people in Sweden who made various resolutions in 2017, including popular ones like getting healthier and losing weight.
They then divided the participants into three different groups – people who received no support, some support, or extended support in their resolutions – and checked with them every month throughout the year-long experiment.
The findings showed that people who got limited support were the most successful, but the authors noted that more than half of the participants who added new behaviors considered themselves successful in keeping up their goals.
The results show that it's much easier to start things than suppress certain actions.
While the changes won't take place overnight, the study suggests that habitual, additive commitments can help us to finally stick to that plan to learn the guitar.
COVID-19 Global Update
More than 180 nations worldwide have confirmed cases of the coronavirus. The following have the highest numbers worldwide as of 4 a.m. ET*:
US: 20,639,217 (+1.02%)
India: 10,340,469 (+0.16%)
Brazil: 7,733,746 (+0.22%)
Russia: 3,203,743 (+0.00%)**
France: 2,712,975 (+0.46%)
UK: 2,662,699 (+2.12%)
Turkey: 2,241,912 (+0.44%)
Italy: 2,155,446 (+0.67%)
Spain: 1,928,265 (+0.00%)**
Germany: 1,783,896 (+0.36%)
Source: Johns Hopkins University
*Numbers change over 24 hours
**Numbers have been adjusted by affected country
Not already a subscriber?
If you would like to receive DailyChatter directly to your inbox each morning, subscribe below with a free two-week trial.
Support journalism that's independent, non-partisan, and fair.
If you are a student or faculty with a valid school email, you can sign up for a FREE student subscription or faculty subscription.
Questions? Write to us at hello@dailychatter.com.