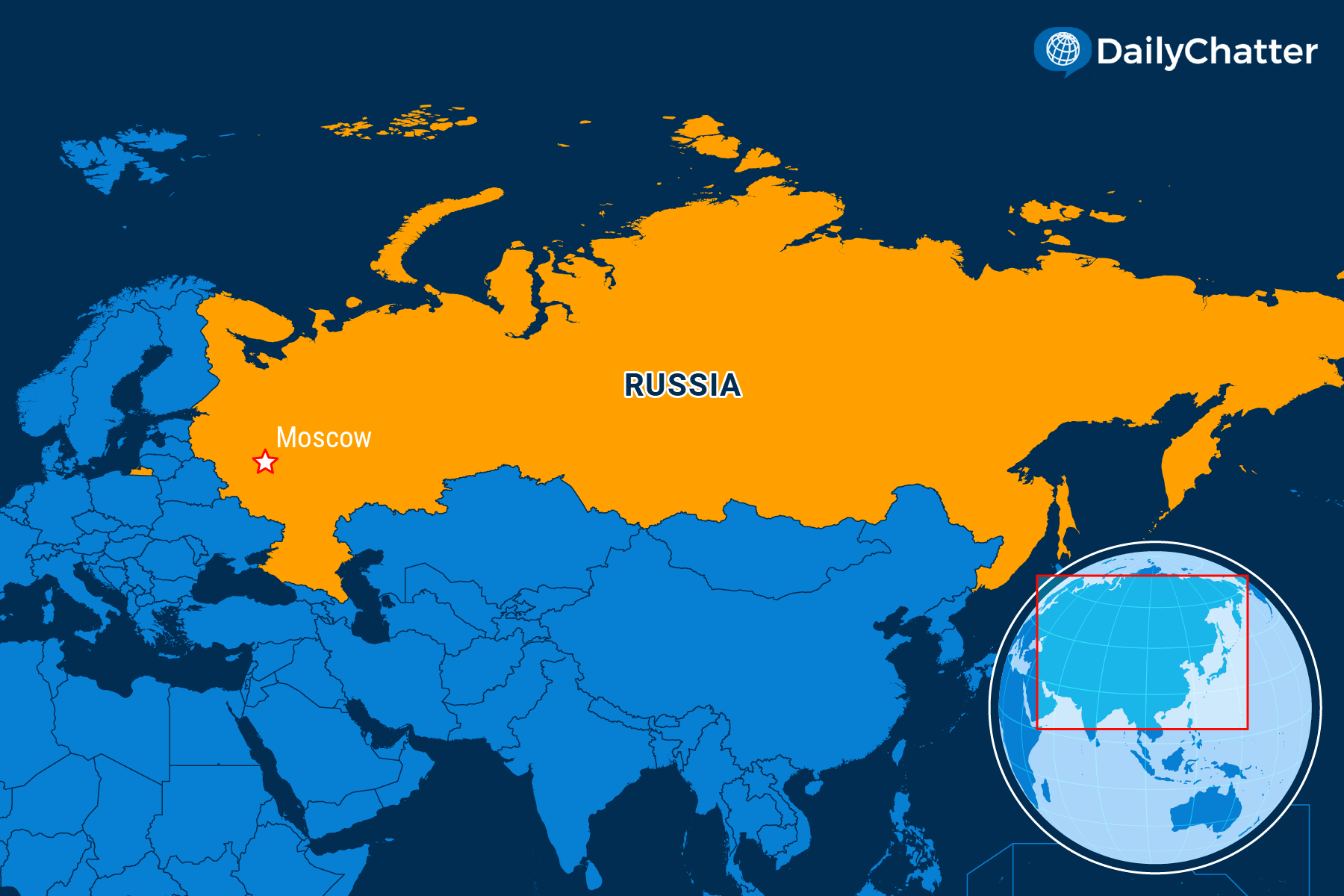 The World Today for December 29, 2020
Listen to Today's Edition
NEED TO KNOW
RUSSIA
A Special Kind of War
Much ado has been made of the alleged Russian hacking of US government agencies – the perpetrators infiltrated the Departments of Commerce, Defense, Energy, Homeland Security, State and the Treasury, as well as major companies like Cisco and Intel and other organization that used SolarWinds, an American-made software for management and remote monitoring.
The fuss is justified.
The hackers, for example, ran their scheme for nine months. They gained access to emails circulated at the Los Alamos National Laboratory, which oversees nuclear weapons, CBS News reported. The hackers are still combing through public systems, exploiting backdoors and other secrets they've discovered or created in their victims' technology.
Some cyber security experts believe it will be impossible to get rid of the tunnels and access points planted.
Karim Hijazi, who now serves as CEO of the security firm Prevailion, told Politico that the hackers will likely have "gone to ground" at this point. "And while they're there, they're almost impossible to detect," he said. He added that some experts in the field believe a huge overhaul targeting the federal systems is the only way to boot the hackers out for good – essentially burning it all down and starting over. "But it's unclear whether that's even possible," he said. "There is another school of thought that there is just no way to kick them out."
The big questions now are, who did it and what comes next.
Russian leaders have denied their involvement but Secretary of State Mike Pompeo and Attorney General William Barr have blamed Kremlin operatives. President Donald Trump has played down the Russian role and hinted that China might, in fact, be to blame.
Whoever is responsible, the hacking was potentially the biggest counterintelligence failure in the history of the US, wrote NBC News.
The hacking was a wakeup call for American officials and others around the world who have arguably been asleep at the wheel as cybersecurity has become more important in world affairs. The US government has invested billions in a so-called "Einstein patrols" system that is supposed to stop malware and other attacks. That system arose after China's hacking of the Office of Personnel Management in 2015, the American national security apparatus's previous big embarrassment.
But the Einstein works best for known threats, "like a bouncer who keeps out everyone on their list but turns a blind eye to names they don't recognize," wrote Ars Technica.
American officials were also busy setting up firewalls to prevent Russian or other meddling in the 2020 election, the New York Times noted. Facing an invigorated defense, the cagey hackers apparently simply turned their attention to more vulnerable targets elsewhere.
Writing in Politico, former National Security Agency Counsel Glenn Gerstell said the crisis should prompt officials to redouble their efforts to improve cybersecurity. He called for more funding for reforms, more international cooperation between intelligence agencies and other measures.
President-elect Joe Biden faces a test of how he will respond to this attack when he assumes office, wrote Salon. Was the hacking an instance of espionage or an act of war? Either way, the issue will likely lead to chilly relations between the new president and his Russian counterpart, Vladimir Putin, National Public Radio added.
Regardless, the world has entered a new front in warfare.
The problem is, however, there are no rules yet. For example, analysts say one worry is how the Biden administration can deter Russia from trying again without escalating the response into a spiraling cyberwar. Second, it's difficult to figure out what an appropriate response is when there has been no loss of life or concrete damage to the national infrastructure. Another issue is a lack of international law addressing the topic.
Analysts say that just like with nuclear and other weapons, it's time for protocols on what is allowable and what is not.
"There really is no international agreement about what constitutes cyber warfare," Dave Kennedy, a former NSA hacker who founded the cybersecurity company TrustedSec, told Politico. Legally, he added, "it's the wild, wild west. … When it comes to going after foreign government agencies, there's not much in terms of what we cannot do."
[holidaypromo]
WANT TO KNOW
SUDAN
A Bitter Leave-Taking
Sudanese authorities deployed troops to Darfur this week after tribal clashes in the troubled region killed at least 15 people over the past few days, the Associated Press reported Monday.
The violence followed protests by thousands of displaced people against a decision by the United Nations Security Council to end the mandate of the UN-African Union peacekeeping force in Darfur and replace it with a smaller political mission.
The unrest marks a difficult moment for Sudan's transitional government as it tries to end the country's long-running rebellions following the ouster of President Omar al-Bashir last year.
The peacekeeping mission, known as UNAMID, was established in 2007, about four years after al-Bashir launched a military campaign against rebels in Darfur. The conflict has killed 300,000 people and displaced 2.7 million.
UNAMID's mandate will run out on Dec. 31 and the withdrawal is expected to be completed by June 30.
Refugee organizations, however, worry that a withdrawal will create a "security vacuum" in the region that hosts several active militias.
CHINA
Upping the Ante
China criticized the United States on Monday after President Donald Trump signed into law measures that would bolster support for Taiwan and Tibet, a move that adds new tensions to an already troubled relationship between the world's two largest economies, Reuters reported.
The Taiwan Assurance Act of 2020 and the Tibetan Policy and Support Act of 2020 were included in the $2.3 trillion pandemic aid and spending package.
Both laws contain language objectionable to China – for example, US support for Taiwan's participation in United Nations bodies and regular arms sales. The Tibet legislation, meanwhile, says that sanctions should be placed on Chinese officials who interfere in the selection of the successor to the exiled spiritual leader, the Dalai Lama.
China accused the US of interfering in Chinese affairs and warned that the inclusion further strains Sino-US relations, which have soured amid trade issues, human rights and the coronavirus.
Taiwan, which China claims as part of its own territory, welcomed the move.
VENEZUELA
A Tale of Two Assemblies
Venezuela's National Assembly voted earlier this week to extend itself when its five-year term expires next month, a move that will allow opposition leader Juan Guaido to remain as the country's interim president, Bloomberg reported.
The vote follows the Dec. 6 parliamentary elections in which lawmakers affiliated with President Nicolas Maduro secured a majority of the seats. The opposition had boycotted the vote, saying it was a sham.
The new decision will leave Venezuela with dueling parliaments on Jan. 5: One packed with Maduro loyalists and the other led by Guaido, which will now function through a smaller committee of lawmakers.
Last year, Guaido, who was the head of the National Assembly, declared himself interim president, citing the constitution. More than 50 countries, including the United States, have recognized him as Venezuela's legitimate leader.
Maduro, however, has been steadily securing his rule in the oil-rich nation, despite a deep economic crisis, an ongoing pandemic and efforts by the opposition to oust him.
DISCOVERIES
Stinky Tactics
Stingers aren't the only weapon honeybees use to ward off predators from their hives.
Scientists found that honeybees in Vietnam smear animal feces around their nests to prevent deadly raids from giant hornets, the BBC reported.
The discovery was kicked off after a Vietnamese beekeeper noticed mysterious dark spots around the entrance of a honeybee hive. Upon closer inspection, he found that the spots were animal excrement and notified a research team about the novel behavior.
"We thought that'd be crazy because bees don't collect dung," lead author of a new study,  Heather Mattila, told Agence France-Presse.
Mattila's team found that the bees' defense mechanism was very effective in keeping giant Asian hornets – which are up to five times bigger than honeybees – away from their homes: The hornets were less likely to launch attacks on stinky hives, and spent 94 percent less time chewing on the entrance if they did land.
Unfortunately, only Asian honeybees used this tactic, not their European and North American counterparts.
The giant hornet – dubbed "murder hornet" in the US – has made its way to North America and is attacking honeybee populations, which could severely threaten the ecosystem.
Honeybees are integral in pollinating crops humans depend on for food.
COVID-19 Global Update
More than 180 nations worldwide have confirmed cases of the coronavirus. The following have the highest numbers worldwide as of 4 a.m. ET*:
US: 19,308,467 (+0.90%)
India: 10,224,303 (+0.16%)
Brazil: 7,504,833 (+0.27%)
Russia: 3,073,923 (+0.87%)
France: 2,619,616 (+0.12%)
UK: 2,336,704 (+1.81%)
Turkey: 2,162,775 (+0.71%)
Italy: 2,056,277 (+0.42%)
Spain: 1,879,413 (+1.32%)
Germany: 1,674,559 (+0.83%)
Source: Johns Hopkins University
*Numbers change over 24 hours
Not already a subscriber?
If you would like to receive DailyChatter directly to your inbox each morning, subscribe below with a free two-week trial.
Support journalism that's independent, non-partisan, and fair.
If you are a student or faculty with a valid school email, you can sign up for a FREE student subscription or faculty subscription.
Questions? Write to us at hello@dailychatter.com.