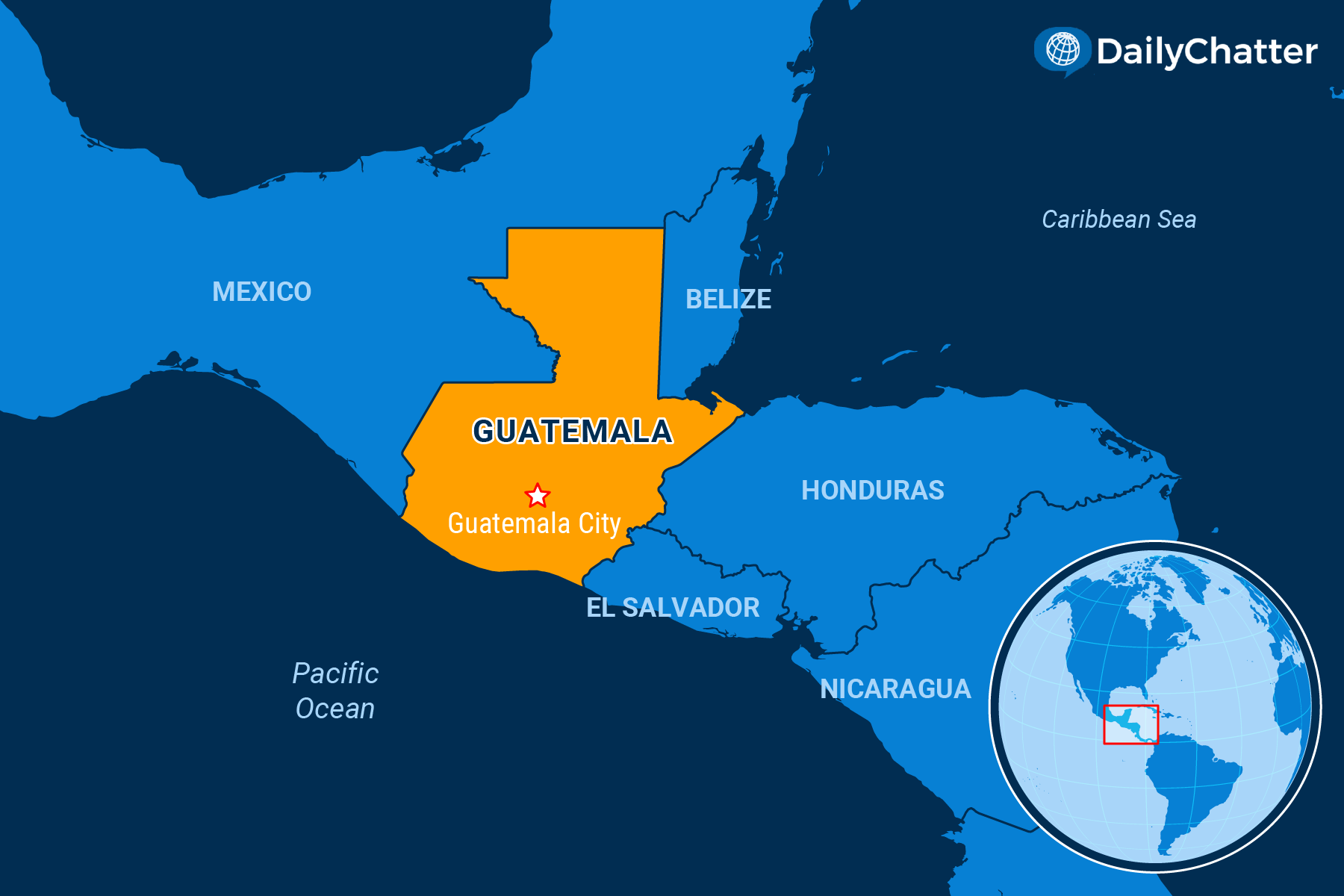 The World Today for December 01, 2020
Listen to Today's Edition
NEED TO KNOW
GUATEMALA
'Just Another Son of a Bitch'
Political economist Mark Blyth once called austerity a dangerous idea.
Guatemala might be a good example of what he meant.
Lawmakers in the Central American country recently moved to adopt a 2021 budget that would cut spending for health and education during the coronavirus pandemic as well as funding to uphold human rights. Meanwhile, the budget would give lawmakers $70,000 annually in meal stipends.
Guatemalans responded by taking to the streets in Guatemala City and setting the Congress building on fire.
The context for the civil unrest might have been lost on the country's political elite. A series of hurricanes has displaced thousands, destroyed homes and damaged infrastructure, the New York Times explained. Heavy rains have been battering the country's mountain and coastal regions. People desperately need help even as their leaders are cutting public services and ordering dinner.
The budget would have spent large amounts to repair that infrastructure but critics said those funds would mostly benefit big business at a time when funding for hospitals and other healthcare services is vital, the BBC wrote.
The violence didn't come out of the blue – Guatemalans have plenty of experience with self-dealing politicians. Former President Jimmy Morales kicked a United Nations-backed investigative commission out of the country after it appeared to be making progress in high-profile graft cases involving the president and his family, noted Deutsche Welle.
The virus, the hurricanes, the rains – these pushed many too far and they pushed back, say analysts. As a result, officials suspended the ratification process for the budget "to maintain the governability of the country and social peace," Al Jazeera reported.
President Alejandro Giammattei, a conservative who supported the business-friendly budget, is now under pressure to resign as he begins talks on a new budget, Agence France-Presse wrote. His refusal to veto the budget was potentially one reason people felt as if they needed to make their voices heard – by any means possible.
Giammattei took office in January pledging to root out corruption and fight organized crime. "I don't want to be seen as just another son of a bitch in the history of this country," he said on the campaign trail. He vowed to combat the country's violent gangs "with testosterone."
Now he faces a backlash over his failure to address public health and economic inequality, the International Business Times wrote. Civil society activists are also blasting his security forces for using excessive force during the protests, according to Human Rights Watch.
Maybe he needs to come up with other ideas. Otherwise, he'll be "just another son of a bitch."
WANT TO KNOW
FRANCE
Total Recall
The French government will revise part of a new controversial security bill that has sparked mass protests around the country as well as debate over police violence and accountability, Euronews reported Monday.
Lawmakers of the ruling La Republique en Marche! party (The Republic on the Move) said they would completely overhaul Article 24, which is part of the "global security" bill. That polarizing provision would make it an offense to film or identify police officers online if there is "malicious intent" while doing so. The government said the law aims to protect police but critics say it will allow officers to act with more impunity.
Outrage over the bill grew over the past week after a video emerged online showing police officers beating up Michel Zecler, a Black music producer. Four officers have been charged in the incident. Also, criticism of the bill intensified after videos showed police officers using a heavy-hand in clearing a migrant camp in central Paris recently.
Over the weekend, tens of thousands of people protested in Paris against the bill, which passed its first step in the legislative process last week.
BRAZIL
A Loud 'No'
Center and center-right parties were declared the winners of run-off municipal elections across Brazil, marking a major defeat for far-right President Jair Bolsonaro, the Irish Times reported Monday.
Bolsonaro-backed candidates failed to secure races in key cities in a defeat that underscores the resurgence of traditional, more centrist parties.
The biggest loss for Bolsonaro's far-right agenda was the defeat of incumbent Rio mayor, Marcelo Crivella, a bishop of a powerful neo-Pentecostal church: Crivella failed to win a single city district and was defeated by former mayor Eduardo Paes.
Local elections are an important indicator for the general elections in 2022 – mayors are crucial in fomenting support for presidential candidates.
Along with Bolsonaro, the left-wing Workers Party also failed to win a single state capital and won only four of the 15 cities it contested. The party's poor performance shows that voters have not yet forgiven the left for the economic mismanagement and corruption scandals that marked the last year of its 13 years in power.
The election results will increase pressure on the Workers Party to drop its iconic leader, Luiz Inácio Lula da Silva – jailed in 2018 on corruption and money-laundering charges – as the candidate for any left-wing ticket in the upcoming national elections.
The former president has been barred from running in elections due to the convictions, which he is appealing.
BELARUS
Won't Back Down
Hundreds of retirees took to the streets of Minsk Monday to protest against President Alexander Lukashenko in another show of defiance targeting the authoritarian leader, the Associated Press reported.
The demonstrators called for Lukashenko's resignation. The president secured his sixth term in August's election but the opposition has accused him of rigging the vote. Lukashenko has ruled the country for more than two decades.
Monday's protest comes a day after police detained more than 300 people during a weekend rally against the president. Since the elections, Belarusians have been on the streets despite a brutal crackdown on demonstrators – the government had detained thousands since August and forced opposition leaders to flee the country.
Lukashenko has refused to step down despite sanctions imposed by the United States and the European Union against local officials.
DISCOVERIES
Not Just For Show
Sailors and fishermen have claimed throughout history that swordfish use their 'sword' as a weapon against larger marine creatures.
Scientists didn't believe them.
Then dead sharks with multiple stab wounds began washing up on Mediterranean beaches, the New York Times reported.
In 2016, researcher Jaime Penadés-Suay and his team began studying the corpse of an eight-foot blue shark found on a beach in Valencia, Spain. Upon closer inspection, they found a fragment of a swordfish's sword lodged in the shark's brain.
"I thought it was crazy," said Penadés-Suay. "I was never sure if this was some kind of joke."
Then six more shark corpses appeared, the latest one in April.
A new research team began studying the latest victim – a 15-foot thresher shark – and reviewed data from the previous crime scenes. A pattern emerged: Not only were these encounters common but the victims were mainly blue or mako sharks.
Both species prey on young swordfish, suggesting that the latter were merely defending themselves.
Even so, the sword found in the latest victim was from an adult swordfish. The team believes that the recent attack was a territorial dispute – the swordfish was trying to defend its spot.
Penadés-Suay said that there is not enough information on swordfish behavior to make a true determination but he hopes that future research can explain the motives behind these attacks.
COVID-19 Global Update
More than 180 nations worldwide have confirmed cases of the coronavirus. The following have the highest numbers worldwide as of 4 a.m. ET*:
US: 13,545,017 (+1.20%)
India: 9,462,809 (+0.33%)
Brazil: 6,335,878 (+0.33%)
Russia: 2,302,062 (+1.15%)
France: 2,275,016 (+0.20%)
Spain: 1,648,187 (+1.23%)
UK: 1,633,733 (+0.77%)
Italy: 1,601,554 (+1.03%)
Argentina: 1,424,533 (+0.40%)
Colombia: 1,316,806 (+0.64%)
Source: Johns Hopkins University
*Numbers change over 24 hours
Not already a subscriber?
If you would like to receive DailyChatter directly to your inbox each morning, subscribe below with a free two-week trial.
Support journalism that's independent, non-partisan, and fair.
If you are a student or faculty with a valid school email, you can sign up for a FREE student subscription or faculty subscription.
Questions? Write to us at hello@dailychatter.com.