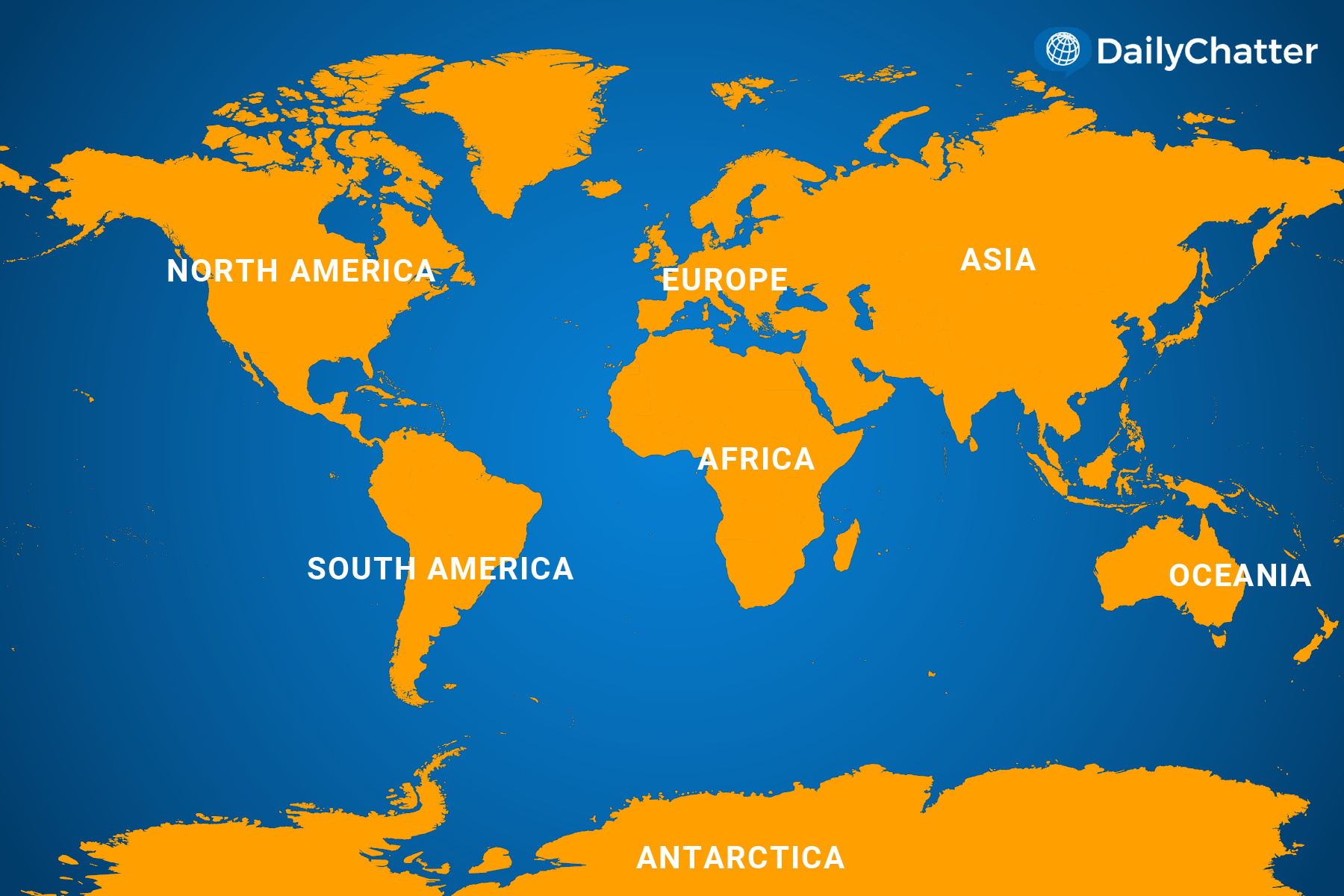 The World Today for November 20, 2020
Listen to Today's Edition
NEED TO KNOW
WORLD
The Great Race
Historians might rank the international competition to develop and disseminate a coronavirus vaccine alongside efforts to develop the atom bomb during World War II and the Space Race, when the US and the Soviet Union vied to reach the stars.
As Politico reported, American as well as Canadian, European, Russian and Chinese teams have been vying to be the first to provide their people with vaccines, paving the way to reopen their economies while claiming a prize that would puff up national pride. President Trump even sought to entice American chief executives from European companies to relocate their firms to the US, and invested in French pharmaceutical companies, who now say the US will get priority access to vaccines – outraging the French government, the Local.fr said.
It's also been a race marked by espionage, hacking and pleas to share at a time when countries have already been competing for personal protective equipment, coronavirus tests and ventilators.
American pharmaceutical giant Pfizer's announcement of a vaccine with a 90 percent effective rate was therefore understandably big news, as University of Birmingham Virologist Zania Stamataki wrote in the Conversation. An effectiveness rate of 50 percent would be acceptable, experts have said, as CNBC reported.
Then Monday, biotech firm Moderna announced that its experimental coronavirus vaccine is nearly 95 percent effective at preventing illness. It's possible that the US could have two coronavirus vaccines by the end of the year.
Anthony Fauci, head of the National Institute of Allergy and Infectious Diseases, described the announcement in Hollywood-like terms most Americans could understand. "If you think of it metaphorically, the cavalry is coming here," he said on ABC's Good Morning America via the Hill. Distributing the vaccine will be a separate, potentially equally complicated task. But that doesn't detract from the achievement or joy of the development.
Meanwhile, China's development of a vaccine has stirred controversies.
In Brazil, President Jair Bolsonaro has criticized a Chinese company running tests in his country, saying Brazilians would not be "guinea pigs," reported the Associated Press. The US recently accused Chinese hackers of trying to steal information about vaccine development, the New York Times wrote.
China meanwhile is inoculating thousands of people with unapproved vaccines, added National Public Radio. That policy could backfire if some of those vaccines cause severe or even fatal side effects. Faith in the Chinese pharmaceutical industry would potentially collapse, making it harder for officials to gain the trust of the people when they do develop a working vaccine.
In August, Russia shocked the world when it announced its vaccine — named Sputnik V – a reference to the Soviet Union's glory days during the space race. However, the vaccine didn't complete all its trials leading the medical community – and ordinary Russians – to be skeptical of it, Politico reported.
In India, billionaire Adar Poonawalla has spent $250 million of his own money on vaccine efforts, the Washington Post wrote. His company already makes more vaccines than any other in the world. Now he intends to be manufacturing 1 billion doses through 2021. The tycoon believes his work is essential because Pfizer's vaccine must be stored at ultra-low temperatures that developing nations like India cannot easily provide. The Thomas Reuters Foundation detailed the freezer dilemma further, highlighting how Westerners often forget how others elsewhere live.
In all great races, some get left behind, observers note. But this time, the consequences are too serious to not aim higher.
WANT TO KNOW
AUSTRALIA
Sorrow and Shame
A four-year probe into the Australian Defence Force found that Australian special forces were responsible for the unlawful murder of prisoners and civilians in Afghanistan from 2009 to 2013, the Wall Street Journal reported.
The investigation found that individuals belonging to special forces units employed "blooding": New soldiers would be ordered to shoot prisoners to achieve a first kill and would then plant weapons or explosives to make it look like the victim was armed.
The report found that 39 killings did not take place in battle, meaning the soldiers could be charged with murder, and if found guilty, would be convicted of a war crime.
Australian Prime Minister Scott Morrison expressed "his deepest sorrow" to Afghan President Ashraf Ghani following the allegations.
Last week, he said that his administration would set up a special investigator to look into the allegations uncovered in the inquiry. The case could be referred to the International Criminal Court in the Netherlands if complaints are made about Australia's handling of the allegations.
Australia, a close US ally, sent combat troops and aircraft to support US forces in Afghanistan. Currently, there are around 80 Australian troops stationed there.
MEXICO
Mexico's Godfather
The United States unexpectedly released former Mexican Defense Minister Salvador Cienfuegos Zepeda this week after the Mexican government protested the arrest of the retired general on drug trafficking charges, the Los Angeles Times reported Thursday.
Cienfuegos was arrested at the Los Angeles International Airport last month after US prosecutors had amassed a "strong" case against the former official.
Nicknamed El Padrino, or "the Godfather," the former general has been accused of being a key cartel fixer and facilitating the smuggling of "thousands of kilograms of cocaine, heroin, methamphetamine and marijuana into the United States."
The charges had initially been kept secret from Mexico and prosecutors had never sought his formal extradition from the country.
Following his arrest, the Mexican government condemned the move and warned that it was considering scaling back its collaboration with the US Drug Enforcement Administration.
The pressure prompted a federal judge to approve a request from prosecutors to drop the charges against Cienfuegos and repatriate him to Mexico.
Mexican President Andrés Manuel López Obrador hailed his release and said that Mexico would review the evidence forwarded by American authorities.
Analysts, however, remained skeptical, saying they doubted that the former minister would ever face charges in Mexico, which has a poor record of prosecuting high-level corruption.
UGANDA
Domino Effect
At least 16 people were killed and more than 300 others were arrested during violent demonstrations that broke out across Uganda this week, following the arrest of two presidential candidates campaigning ahead of January's elections, the New York Times reported Thursday.
Popular singer-turned-lawmaker Bobi Wine and Patrick Amuriat were detained by police on charges of breaching coronavirus rules and holding an unauthorized assembly. Photos of Wine bloodied and injured went viral, causing outrage internationally.
The arrests sparked unrest across Uganda and have been compared to recent election-related violence in other African countries: Opposition figures in Guinea, Tanzania and Ivory Coast have accused entrenched leaders of rigging elections to extend their stay in power.
Wine – whose real name is Robert Kyagulanyi – and nine other candidates are running against longtime President Yoweri Museveni, who has ruled the east African nation since 1986, when dictator Idi Amin was ousted.
Museveni has been praised for bringing peace, promoting economic growth and reducing HIV infections in Uganda but his government has been accused of corruption and intolerance against dissent.
DISCOVERIES
A Millennia Ahead
For years, archeologists thought that the world's early technological prowess was concentrated in ancient Greece, Rome, Egypt, and China.
But actually, it was the Mayans who were the pioneers in water filtration systems.
Archaeologists recently discovered the earliest known filtration system in the Maya city of Tikal, the first such system built in the Western Hemisphere, Science Magazine reported.
Located in the forests of northern Guatemala, Tikal is mainly known for its large palaces and temples. The city was also equipped with large water reservoirs to supply the population during the dry season between November and April.
In a recent study, a team of researchers analyzed sediments found at the bottom of Tikal's largest reservoir, Corriental. They noted that the level of contamination from heavy metals, toxic algae and fecal matter was significantly low.
Close inspection showed that the ancient filters were made out of quartz crystals and "zeolites" – a volcanic mineral that can purify water by trapping both microbes and heavy metals in its porous structure.
Co-author Kenneth Tankersley said that zeolites are widely used nowadays in "just about everything we drink, from bottled water to wine."
No one knows what the old filtration system looked like but the findings are a reminder of the Maya's technological and scientific achievements.
"When it comes to purifying water, the Maya were millennia ahead," said Tankersley.
COVID-19 Global Update
More than 180 nations worldwide have confirmed cases of the coronavirus. The following have the highest numbers worldwide as of 4 a.m. ET*:
US: 11,717,953 (+1.63%)
India: 9,004,365 (+0.51%)
Brazil: 5,981,767 (+0.60%)
France: 2,137,096 (+1.01%)
Russia: 1,998,966 (+0.00%)**
Spain: 1,541,574 (+1.06%)
UK: 1,456,941 (+1.60%)
Argentina: 1,349,434 (+0.75%)
Italy: 1,308,528 (+2.84%)
Colombia: 1,225,490 (+0.61%)
Source: Johns Hopkins University
*Numbers change over 24 hours
**Numbers have been adjusted by affected country
Not already a subscriber?
If you would like to receive DailyChatter directly to your inbox each morning, subscribe below with a free two-week trial.
Support journalism that's independent, non-partisan, and fair.
If you are a student or faculty with a valid school email, you can sign up for a FREE student subscription or faculty subscription.
Questions? Write to us at hello@dailychatter.com.