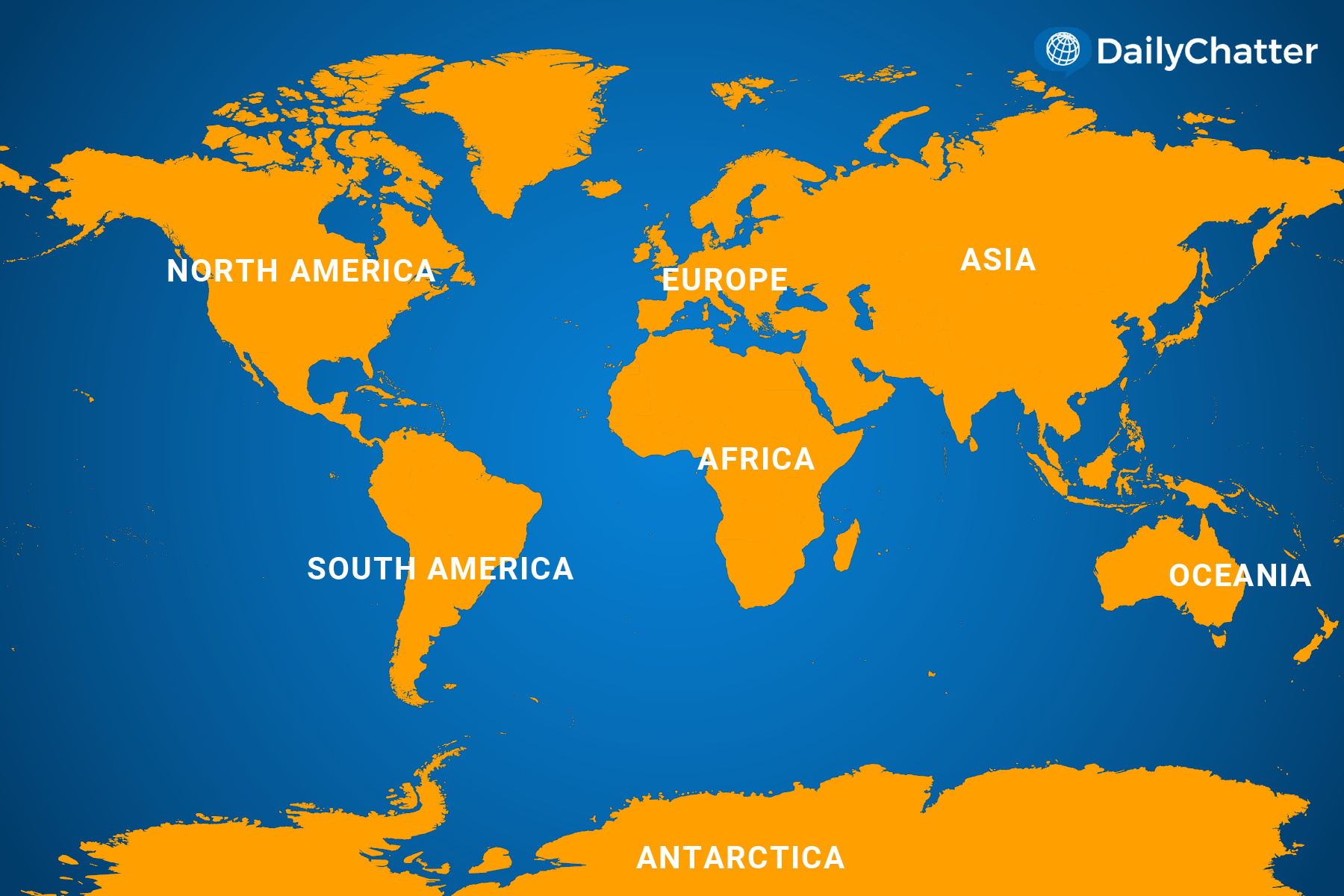 The World Today for November 17, 2020
Listen to Today's Edition
NEED TO KNOW
WORLD
Tech Terms
The European Union recently brought antitrust charges against American tech giant Amazon.
As the New York Times explained, the online retailer allegedly "harvested" data to identify popular products sold by businesses on its platform, then copied them and proceeded to compete with their original sellers. That violates the 27-nation bloc's competition laws, said Margrethe Vestager, the European Commission vice president for digital issues. "We must ensure that dual role platforms with market power, such as Amazon, do not distort competition," she said.
Vestager's move was the latest in what CNN described as a European push to tame Big Tech. France, for example, has delayed a three percent tax on the revenues of tech companies like Apple, Facebook and others in order to let diplomatic talks on the subject proceed. The incoming administration of President-elect Joe Biden would likely balk at efforts to tax American companies, though.
It's not just Europe. Australia is considering an anti-trust case against Google, the Associated Press reported. Kenya and Nigeria are also moving towards new taxes on tech, Quartz noted. In an extreme case that raises serious civil rights questions, China's Great Firewall has erected technical and legal barriers that have significantly impaired the reach and power of foreign tech firms, as the Guardian explained.
Still, Americans who believe their government has been too slow to confront the dominance of Big Tech, defend privacy and take action on data protection should know that European efforts don't necessarily yield results.
After 10 years of litigation, the EU fined Google nearly $10 billion in the past three years on antitrust charges related to the Silicon Valley company abusing its dominant market position. Google's Android operating system, for example, controls 97 percent of searches in Europe, according to Bloomberg.
But little competition has emerged since regulators slapped Google's hand, the Washington Post reported. Part of the problem was that officials left it up to Google to figure out how to boost competition, experts added.
A group of 165 executives of companies that compete online recently signed a letter urging European leaders to take a tougher line on Google and its parent company, Alphabet, wrote Reuters. They wanted the EU to quickly adopt new rules to prevent Google from using its own data as a platform provider to favor its services over competitors.
The new rules could compel Google to sell its popular Chrome browser and parts of its lucrative advertising business, for example, Politico reported, a demand that the company and Biden would also almost certainly resist vigorously.
Europeans and others will keep using these American products. They just don't want to use them on America's terms. But who knows – maybe those terms might change.
WANT TO KNOW
MOLDOVA
New Direction, Old Problems
Pro-European Union candidate Maia Sandu was elected president of Moldova Sunday, following a run-off election against pro-Russian President Igor Dodon, Politico reported.
Sandu won nearly 58 percent of the vote in the run-off, a victory hailed as the "path to prosperous future," by European Commission President Ursula von der Leyen.
The presidential elections come as Moldova's public health system and economy are buckling under the strain caused by the coronavirus pandemic.
Sandu – the first woman to occupy the country's top job – vowed to fight against corruption and political influence in the justice system. She and her party will need to convince the large pro-Russian factions to pass the rule-of-law reforms necessary to qualify for an International Monetary Fund loan.
Her party, meanwhile, is also seeking to call early elections in the hopes of securing a majority to implement Sandu's agenda.
Despite the victory, Sandu will have to tread carefully with Russia – its army occupies the breakaway Moldovan province of Transdniester and the country supplies most of Moldova's energy.
BRAZIL
Thumbs Down
Brazilian President Jair Bolsonaro took a hit in Brazil's municipal elections after the candidates he endorsed either lost or will face tough races in run-off elections later this month, Bloomberg reported Monday.
Centrist parties performed well in Sunday's vote while leftist parties – which were shunned a few years ago – are on track to regain some key cities in the second round.
Bolsonaro, a far-right leader without a party, backed dozens of candidates across the nation and gave his backing to allies in six capitals – four were trounced in the vote. For example, in Sao Paolo, Bolsonaro-backed Celso Russomanno won about 10 percent of the vote while Rio de Janeiro Mayor Marcelo Crivella trailed former Mayor Eduardo Paes and won only 22 percent of the vote.
Analysts called the election results a referendum on Bolsonaro: The far-right leader, who has long minimized the coronavirus, has antagonized numerous mayors over his handling of the pandemic.
"Bolsonaro's power hadn't been tested since he became president," Deysi Cioccari, a political science professor at the Catholic University of Sao Paulo told Bloomberg. "He looks weaker after these elections."
The nation of more than 200 million chose about 5,500 mayors and 57,000 city councilors in elections that took place without major problems, despite the pandemic and also an unsuccessful cyberattack against the electoral court's systems.
EUROPEAN UNION
Shunning the Carrot
Hungary and Poland blocked the adoption of the European Union's 1.1 trillion euro ($1.18 trillion)  2021-2027 budget and the 750 billion euro ($890 billion) coronavirus recovery package over a clause that makes access to money conditional on respecting the rule of law, Reuters reported Monday.
Both Poland and Hungary "expressed reservations" over the clause because both countries are under investigation for undermining the independence of courts, media and non-governmental organizations.
Under the proposed clause, they risk losing access to tens of billions of euros.
The majority of the 27-members of the bloc have approved the legislation with the clause but for it to pass, it needs unanimous approval. Failure to pass the legislative package means that desperately needed economic aid will be delayed.
European Parliament lawmakers denounced Poland and Hungary's move as "irresponsible."
DISCOVERIES
A Strange Turn
The gigantic brachiosaurus weighed up to 80 metric tons and reached up to 80 feet in length – but it had a brain the size of a tennis ball.
It wasn't always like that.
The large herbivore had an earlier relative that roamed the forests of what is now Brazil about 230 million years ago: The Buriolestes schultzi was a small bipedal predator the size of a basset hound and a bigger brain, according to the New York Times.
Recently, scientists build a 3D reconstruction of the skull of a Buriolestes to understand how evolution worked in the dinosaur's brain.
In their paper, the team explained that in most lineages, relative brain size increases over time. However, that wasn't the case with the small carnivore. They reported that its brain was larger relative to its body size and it had structures similar to those of predatory animals.
The brain's floccular lobe was large, which would have allowed Buriolestes to track prey with its eyes.
This structure, however, was much smaller in the future relatives, such as brachiosauruses and diplodocuses.
Researchers noted as well that the Buriolestes was equipped with small olfactory bulbs, suggesting that smell wasn't important during hunts. This wasn't the case with the later dinosaurs, which had larger bulbs to smell each other and sniff out predators.
The findings tell an interesting – albeit odd – evolutionary story and shed more light on the early dinosaur brains.
COVID-19 Global Update
More than 180 nations worldwide have confirmed cases of the coronavirus. The following have the highest numbers worldwide as of 4 a.m. ET*:
US: 11,205,485 (+1.52%)
India: 8,874,290 (+0.33%)
Brazil: 5,876,464 (+0.23%)
France: 2,041,293 (+6.56%)
Russia: 1,954,912 (+1.15%)
Spain: 1,496,864 (+2.62%)
UK: 1,394,299 (+1.56%)
Argentina: 1,318,384 (+0.60%)
Italy: 1,205,881 (+2.32%)
Colombia: 1,205,217 (+0.54%)
Source: Johns Hopkins University
*Numbers change over 24 hours
Not already a subscriber?
If you would like to receive DailyChatter directly to your inbox each morning, subscribe below with a free two-week trial.
Support journalism that's independent, non-partisan, and fair.
If you are a student or faculty with a valid school email, you can sign up for a FREE student subscription or faculty subscription.
Questions? Write to us at hello@dailychatter.com.