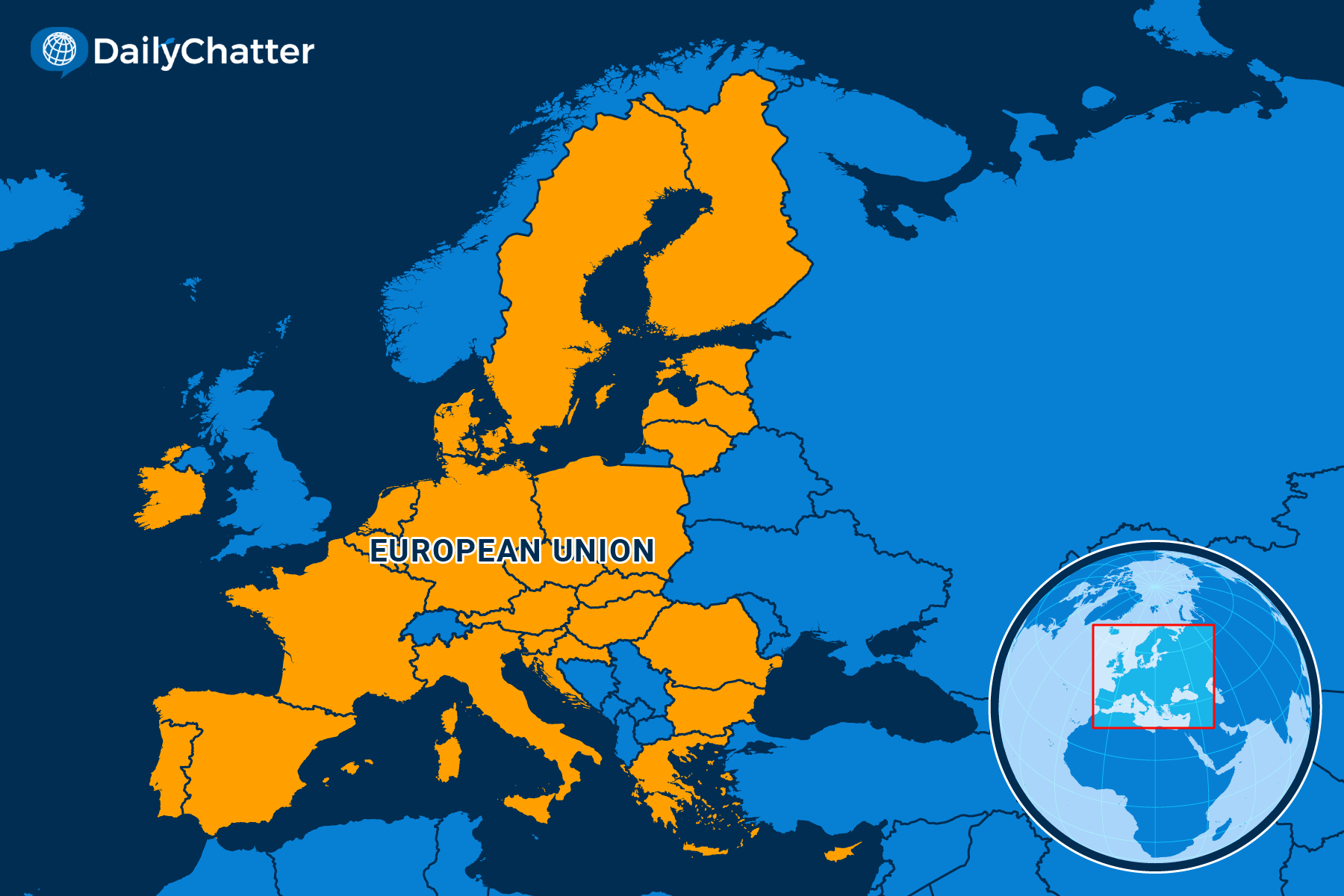 The World Today for November 16, 2020
Listen to Today's Edition
NEED TO KNOW
EUROPEAN UNION
Decline and Fall
Cafes in Europe have been rolling up their awnings. Theaters have canceled most performances. Restaurants and stores have mostly shut their doors. As Belgium, Britain, France, Germany and others go back into lockdown due to the coronavirus pandemic, the silence that marked city streets in March has mostly returned, the New York Times wrote recently.
Europe's experience is a warning to everyone around the world who is concerned about the devastating consequences of shuttering businesses and schools after a brief respite from months of closure earlier this year.
"Autumn 2020 Economic Forecast: Rebound interrupted as resurgence of pandemic deepens uncertainty," was the headline of a European Commission press release. The executive branch of the 27-member bloc predicted that the European economy would contract by almost 8 percent this year but hopefully rebound next year.
One could argue that Europe's social safety net makes its people more resilient to economic shocks. As the Washington Post wrote, unemployment in Germany peaked at 4.4 percent in April because of subsidies to businesses that had to close for a month or two but could still make payroll. Joblessness in the US was 14.7 percent in that month. It was just under 7 percent in October.
"The US model is to wait until companies lay people off, then have the government step in to give unemployed workers weekly checks that tide them over until they can find a new job – or a new career," the Post wrote. "In Germany and many other European nations, companies are encouraged to avoid laying workers off in the first place."
Not every European country is alike, however. Spanish authorities have been slow to institute a second lockdown because they are prioritizing the economy over public health – that's in spite of the severe situation in the spring, reported the English-language version of El País, a major Spanish newspaper.
In other ways, the countries are alike. Public debt throughout the continent is skyrocketing. European governments in total now owe as much as their annual economic output, Bloomberg reported. Greece's debt stands at an "eye-watering" rate of 207 percent of gross domestic product.
These economic trends will affect geopolitics in the long run.
Chinese demand for European goods is a key positive keeping the continent's economy afloat, the Financial Times reported. The Global Times, a Chinese state-owned newspaper, explained how China was moving aggressively in the trade arena with Europe. That stance likely stems in part from how President-elect Joe Biden is likely to build upon, rather than reverse, the hawkish policies of the current administration.
Earlier this year, Foreign Policy asked whether Europe's dependence on Chinese trade would undermine European leaders' traditional championing of human rights. In that article, former British diplomat Ian Bond predicted China would probably turn to bullying any European country that does criticize its human right record. Over the past year, it already has.
And last month, a National Public Radio piece noted, Chinese authorities punished the city of Prague after its mayor disagreed with language in a contract referring to "One China" – the Chinese leadership's policy of referring to Taiwan as a breakaway province and not as a sovereign nation.
Even so, as Foreign Policy notes, "Europe need not bow down to China's economic bullying – it, too, can afford to say no. Not only is Europe far less reliant on the Chinese market than many presume, but the strategic vulnerabilities and loss of competitiveness from trading and investing in China are also starting to outweigh economic opportunities."
And as long as European leaders keep their workers afloat, they can buy themselves time to help their economies – without giving in to China.
WANT TO KNOW
VIETNAM
Trade and a Virus
Asia-Pacific nations, including China, Japan and Australia, signed the world's largest free-trade agreement over the weekend, bringing together nearly a third of the world's population and gross domestic product, Bloomberg reported.
Officials from 15 nations signed the Regional Comprehensive Economic Partnership (RCEP) during the 37th ASEAN Summit hosted virtually by Vietnam, an agreement that has been nearly 10 years in the making.
Supporters of the deal say the RCEP will significantly benefit the region's pandemic-hit economies through the reduction of tariffs, the strengthening of supply chains and the codifying of new e-commerce rules. The benefits include a simplified customs procedure, the elimination of up to 92 percent of tariffs on traded goods and also certain enhancements in consumer and privacy protections in e-commerce.
India, meanwhile, pulled out of the agreement a year ago over concerns about how the RCEP affected the livelihoods of its workers. India will still be allowed to join the deal in the future, a "symbolic" move, say analysts, that underscores "China's desire to build economic bridges."
Meanwhile, analysts noted the US response will determine whether the pact will change regional dynamics in favor of China.
In 2017, President Donald Trump withdrew from an earlier Asia-Pacific trade agreement – the Trans-Pacific Partnership – a move that diminished America's role in counterbalancing China's growing regional economic influence, Bloomberg wrote.
It's unclear how President-elect Joe Biden will respond to the new deal.
GEORGIA
The Street Wakes
Thousands of protesters took to the streets of Georgia's capital, Tbilisi, over the weekend to demand new elections following the results of last month's disputed parliamentary polls, Agence-France Presse reported.
Results of the election showed that the ruling Georgian Dream party narrowly won the Oct. 31 elections, which opposition parties have called rigged.
Opposition leaders accused Georgian Dream and its leader Bidzina Ivanishvili of vote-buying, intimidating voters and observers, and interfering during the vote count.
The governing party denies the accusations.
Meanwhile, eight opposition parties said they would boycott parliament.
Last week, about 45,000 people demonstrated in front of parliament and the central election commission.
The new rallies come just before a two-day visit by US Secretary of State Mike Pompeo this week – opposition leaders say they will press their case with Pompeo.
PERU
A Dissolving Coup
The interim president of Peru, Manuel Merino, stepped down Sunday amid nationwide fury over the killing of two protesters in a brutally heavy-handed police crackdown on pro-democracy demonstrations over the weekend, the Guardian reported.
In a televised address to the nation, Merino resigned even as he said he acted within the law. He was sworn in Tuesday.
News of the resignation was met by the sound of honking car horns, pot banging and cheers across Lima.
Two young men in their 20s died and more than 30 were wounded in Lima Saturday during mass demonstrations over the controversial impeachment of Peruvian President Martin Vizcarra last week, seen by many as a coup. Peruvian lawmakers impeached Vizcarra over unproven bribery allegations and his handling of the coronavirus pandemic. He was removed from office.
Former Parliament Speaker Merino, a little-known politician with a questionable track record, replaced the popular president, causing an uproar that sparked some of the largest demonstrations in more than a decade.
Protesters wanted Merino's resignation. Human rights organizations have condemned the government's heavy-handed tactics, which included the use of batons, teargas and water cannons, and the firing of buckshot at peaceful demonstrators.
Peru's human rights coordinator reported that more than 40 people were missing following Saturday's march. The health ministry reported that more than 90 people were being treated for injuries.
DISCOVERIES
Pikas Versus Climate
It's a no-brainer that global warming poses a threat to many animal species. Still, sometimes even the most vulnerable creatures adapt.
Case in point, the rabbit-like American pika, which are sensitive to higher temperatures, are faring remarkably well despite a warming climate, Science Alert reported.
The tiny herbivores – who like to "spend their days eating grasses and thistles, storing food for winter, squeaking at predators, and singing songs to potential mates" – live in the mountains areas of western North America, and nest beneath rocks to stay cool and protect themselves from predators.
Scientists have noted that the critters have been moving up the mountains as the climate gets warmer every year.
Recently, conservationist Andrew T. Smith did a review of studies that focused on the mammal to spot trends and inconsistencies that could be easily missed. He found that many studies that suggested that pikas were threatened by climate change were conducted in isolated areas, where resources – including rock shelters – are not common.
In other words, there are places according to a 2018 study where the cute critters are doing just fine by adapting to the warmer environment.
He cautioned that this doesn't negate the threat of climate change but offers some hope that the pika has a fighting chance.
COVID-19 Global Update
More than 180 nations worldwide have confirmed cases of the coronavirus. The following have the highest numbers worldwide as of 4 a.m. ET*:
US: 11,037,776 (+1.21%)
India: 8,845,127 (+0.35%)
Brazil: 5,863,093 (+0.24%)
Russia: 1,932,711 (+1.18%)
France: 1,915,713 (+0.00%)**
Spain: 1,458,591 (+0.00%)**
UK: 1,372,884 (+1.85%)
Argentina: 1,310,491 (+0.43%)
Colombia: 1,198,746 (+0.60%)
Italy: 1,178,529 (+2.97%)
Source: Johns Hopkins University
*Numbers change over 24 hours
**Numbers have been adjusted by affected country
Not already a subscriber?
If you would like to receive DailyChatter directly to your inbox each morning, subscribe below with a free two-week trial.
Support journalism that's independent, non-partisan, and fair.
If you are a student or faculty with a valid school email, you can sign up for a FREE student subscription or faculty subscription.
Questions? Write to us at hello@dailychatter.com.