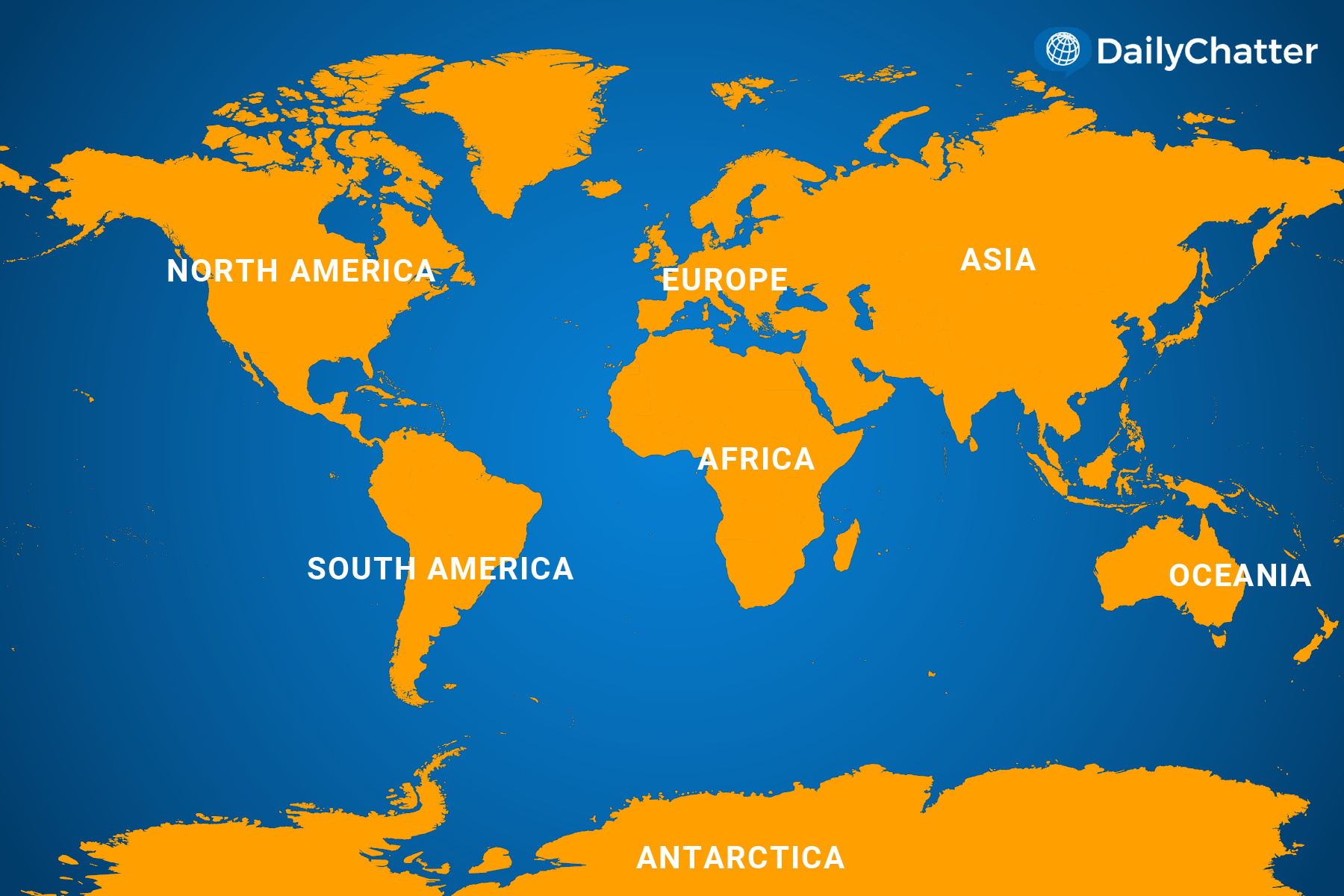 The World Today for November 13, 2020
Listen to Today's Edition
NEED TO KNOW
WORLD
Self-Dealing, Inc.
One of the more unusual moments from the American presidential campaign trail was the New York Times' report on President Donald Trump's unreleased taxes. The report explained that Trump had "…struggling properties, vast write-offs, an audit battle and hundreds of millions in debt coming due."
Around the world, some leaders were shaken at the scrutiny, worried about their own voters demanding their tax returns. That has some precedent.
In Nigeria, for example, former president Goodluck Jonathan outright refused to declare his assets while in office, even though he was obliged to do so, according to Transparency International, an anti-corruption NGO. His successor has not done so either.
But, as the Washington Post pointed out, German Chancellor Angela Merkel and many other foreign leaders never make their taxes public. That's even though Germany has, for the past 15 years, shored up its fight against tax evasion. One German state even possibly violated its own laws to buy illegally obtained lists of Germans who held bank accounts in Switzerland.
The fight against tax evasion – and tax avoidance – meanwhile, has been hugely popular with the German public.
Most Scandinavian countries, on the other hand, are very transparent when it comes to taxation.  Norway and Sweden, for example, have rules compelling leaders to disclose their finances – Norway has published tax returns since 1863, when they used to be posted on the walls of city halls, Reuters noted. In fact, in Norway and Sweden, it's easy to find out what your neighbors and co-workers paid in taxes, too, a system that annually sets off "financial porn" and National Jealousy Day.
Ironically, Denmark – where tax records are not public – is the one Scandinavian country where politicians' taxes have caused controversy.
Meanwhile, despite the recent furor over the president's taxes, the US has long had one of the strictest regimes for the public scrutiny of politicians' financial affairs in the world. Even so, some such as Human Rights Watch worry the country has given up its former status as a model of ethical behavior in government.
Regardless, the US still goes after flagrant cases. Computer antivirus innovator John McAfee last year tweeted that "Taxation is illegal." McAfee has famously lived as an exile for years, including a harrowing period in Belize where he was implicated in a murder case documented in this fascinating Wired article. Spanish authorities recently arrested him on American charges of tax evasion, reported National Public Radio.
And the US also casts a wide net for tax evasion and the offshoring of assets. For example, Americans who have more than $10,000 in a foreign bank account are legally obliged to file a disclosure with the US government. And US citizens have to file a tax return regardless of where they live, making the US one of two countries – the other is Eritrea – that enforces citizen-based taxation. It has also forced numerous countries' banks to agree to report the details of bank accounts of US citizens to the US government.
Now, other countries are trying to pick up the slack on more systematic issues. Germany, for example, recently issued arrest warrants for Jürgen Mossack and Ramón Fonseca, the founders of the law firm that Panama Papers reporters uncovered as helping the rich evade taxes through an offshore financial industry, according to the International Consortium of Investigative Journalists. Esquire columnist Charles Pierce described Mossack and Fonseca as "two reprobates."
And an international team of tax chiefs from Australia, the US, UK, the Netherlands and Canada also recently identified a Puerto Rican bank co-owned by celebrity millionaire Peter Schiff as working with organized crime, reported the Age, an Australian newspaper. That case resulted in about 100 Australians among others being investigated for tax evasion and facing jail time. It also has left banks around the world nervous.
Whether these cases are the tip of an iceberg or strike at the core of a global system that allows the wealthy to avoid their due to society is up for debate. Some believe that perhaps the world needs to think more about creating a system that is transparent rather than focus on cheats who have enough money to move it around where they like. And perhaps that won't change a thing.
WANT TO KNOW
AUSTRALIA
Rules of Engagement
Australia will appoint a special investigator to prosecute war crimes perpetrated by Australian soldiers in Afghanistan, following a four-year military inquiry over misconduct allegations, the BBC reported Thursday.
Since 2016, the Australian Defense Force (ADF) has been investigating the conduct of its elite units serving in Afghanistan between 2005 and 2016. The probe looked into 55 incidents and heard evidence from more than 330 witnesses, with a report scheduled to be published next week.
Although the majority of the allegations remain undisclosed, the charges include the unlawful killing of Afghan civilians and the mistreatment of prisoners of war, according to Australian media.
The special investigator will be tasked with examining the ADF report and nominating cases for criminal prosecution.
Prime Minister Scott Morrison has defended Australia's military but has also said that the report uncovered serious problems within the ADF where "expectations and standards may not have been met."
Currently, around 400 Australian soldiers are serving as part of the US-led coalition in Afghanistan.
CHINA
True Colors
Britain and the European Union condemned China's move to unseat four pro-democracy lawmakers in Hong Kong, an act that prompted opposition lawmakers to resign en masse in a show of solidarity this week, NPR reported Thursday.
On Wednesday, China's National People's Congress Standing Committee approved a resolution that would give the city's authorities the power to bypass local courts and remove politicians who are deemed a threat.
As a result, four legislators that supported Hong Kong's pro-democracy movement were disqualified, which resulted in mass resignations from Hong Kong's Legislative Council. The resolution also gives mainland China veto power over who sits on the Council. Meanwhile, the mass resignation means there are no more dissenting voices in the assembly.
Both Britain and the EU accused China Thursday of breaching the "one country, two systems" framework originally agreed to before Hong Kong's handover to China in 1997: The framework had given the former British colony a large degree of autonomy.
Following China's move, the United States threatened to impose a new round of sanctions on Beijing – only a few days after Washington announced sanctions on four additional Chinese officials in response to Hong Kong's controversial national security law.
Last year, mass protests erupted in Hong Kong over a proposed extradition bill that soon evolved into a pro-democracy movement against Chinese interference. Although the bill has been scrapped, Beijing later approved a sweeping national security law it said would combat those activities promoting secession, subversion of state power, terrorism or collusion with foreign entities.
BELIZE
New Faces
Belize's opposition People's United Party (PUP) won the country's general elections by a landslide Thursday, in a rejection of the status quo, the Associated Press reported.
Results showed that the PUP received a sweeping 26 out of 31 seats in the Belize parliament in a vote marked by large turnout (81 percent) and concerns over the coronavirus pandemic
The vote was a resounding rejection of the now opposition United Democratic Party, which was seeking a fourth term in government as the country reels from a stagnant economy and damage caused by the tropical storm Eta, Bloomberg reported.
Party leader John Briceno was sworn in as the prime minister, the fifth person to hold the post since Belize's independence in 1981.
He has promised to tackle corruption and stimulate the tourism-dependent economy that has been severely hit by the pandemic. Belize's economy is expected to shrink 16 percent this year, the largest drop in at least 40 years, according to the International Monetary Fund.
DISCOVERIES
A Gorilla's Space
Mountain gorillas are very wary of strangers entering their territory.
They live in familial groups where they forage and sleep together around a "core home range" and a wider "peripheral" range.
Sometimes these groups permanently split. Nevertheless, scientists discovered that the bond between members remains even after decades of no contact, the Australian Associated Press reported.
In a new study, researchers analyzed 16 years of data on the movement and behavior patterns of 17 mountain gorilla groups in Rwanda. The team reported that the big apes would act aggressively when strays entered their territory – when it came to old friends, however, they were four times more likely to welcome them.
This behavior shows that the primates – similar to humans – are capable of friendships even beyond their immediate social circles. However, just like humans, the gorillas tolerate their friends as long as they stay in the peripheral range and don't violate the core.
"[Humans] also have concepts of public spaces outside our 'range' where we tolerate anyone, spaces like our homes where we tolerate certain individuals, and private spaces within those homes reserved for close family or just ourselves," explained lead researcher Robin Morrison.
Morrison's team hopes the findings can be used to help in "estimating future population dynamics and trends" among endangered gorillas.
COVID-19 Global Update
More than 180 nations worldwide have confirmed cases of the coronavirus. The following have the highest numbers worldwide as of 4 a.m. ET*:
US: 10,554,806 (+1.48%)
India: 8,728,795 (+0.52%)
Brazil: 5,781,582 (+0.59%)
France: 1,915,282 (+0.02%)
Russia: 1,865,395 (+1.18%)
Spain: 1,437,220 (+1.38%)
UK: 1,293,715 (+2.66%)
Argentina: 1,284,519 (+0.88%)
Colombia: 1,174,012 (+0.75%)
Italy: 1,066,401 (+3.69%)
Source: Johns Hopkins University
*Numbers change over 24 hours
Not already a subscriber?
If you would like to receive DailyChatter directly to your inbox each morning, subscribe below with a free two-week trial.
Support journalism that's independent, non-partisan, and fair.
If you are a student or faculty with a valid school email, you can sign up for a FREE student subscription or faculty subscription.
Questions? Write to us at hello@dailychatter.com.