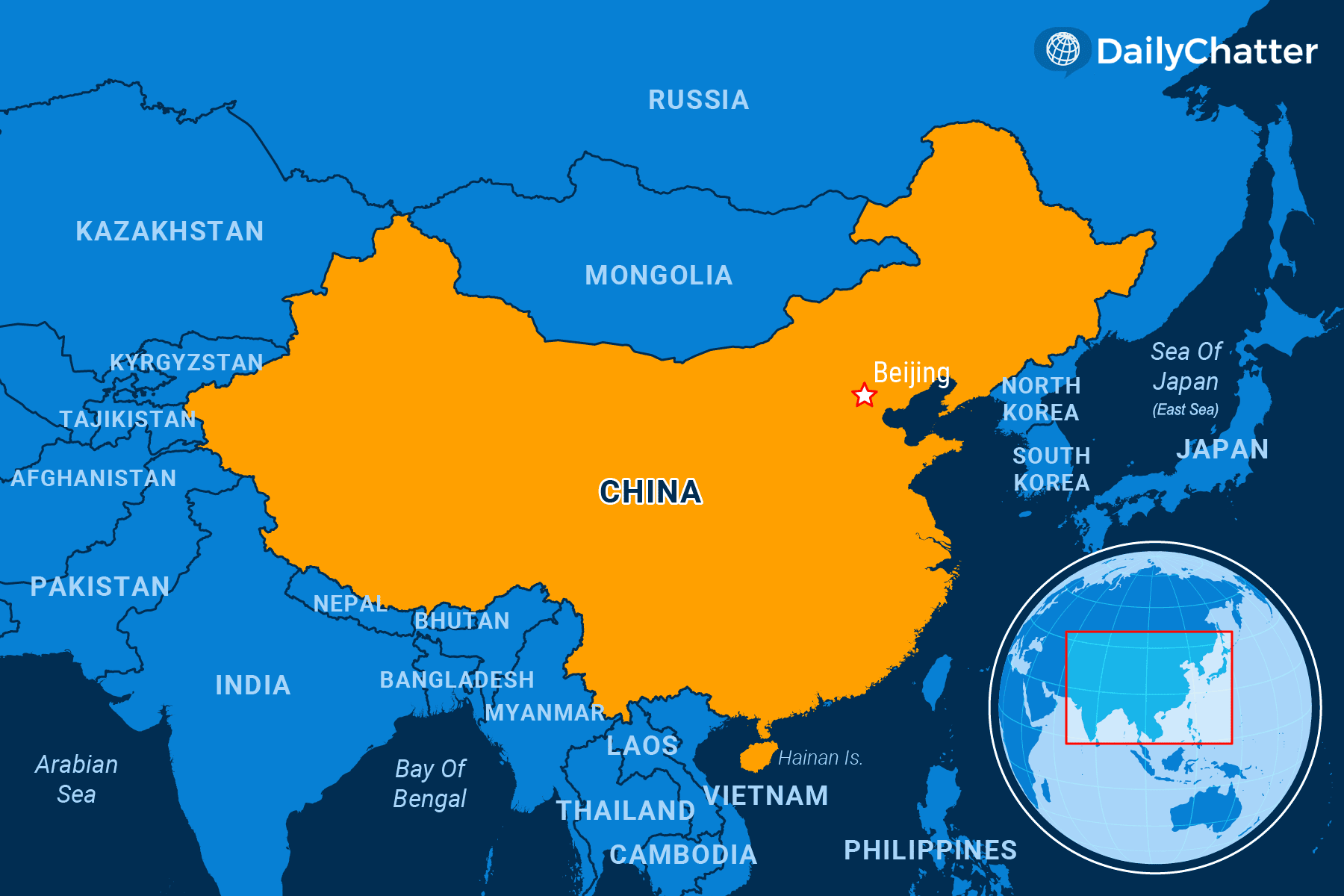 The World Today for November 12, 2020
Listen to Today's Edition
NEED TO KNOW
CHINA
Imitation and Limitation
Is Shenzhen the new Hong Kong? That's how Chinese leaders want the world to think of their sixth-largest city, a tech hub that is home to giants like Huawei and Tencent.
As the Washington Post reported, Chinese President Xi Jinping recently announced plans to turn Shenzhen into a "model city": A city for technology and innovation, finance and trade as well as, importantly, the rule of law.
At least two factors play into Xi's announcement. First, China must develop its domestic economy to be less vulnerable to drop-offs in foreign investment and feed growth so the middle-class can expand. "We are forming a new development pattern with the domestic economy cycle playing a leading role," Xi said.
Second, Shenzhen is being groomed to replace Hong Kong as a financial hub – one without those pesky pro-democracy activists who demand that officials in Beijing live up to the commitments to an open society they made when the British left the city in 1997.
The announcement is a game-changer, argued Andrew Sheng of the Asia Global Institute at the University of Hong Kong and Peking University HSBC Business School Professor Xiao Geng in the Japan Times.
The Chinese government has basically abandoned the "one country, two systems" that had been governing the city on the South China Sea until the pro-democracy movement grew and withstood crackdowns on the city. Xi wants one system – the communist one, a Canadian-based Hong Kong activist told Radio Free Asia, a US-government funded news service.
It's true that Hong Kong is still indispensable to the Chinese economy. But the riots and security services flexing their muscles against protesters have gone too far from Xi's perspective.
"Hong Kong's comparative advantages don't require unrestrained civil liberties, quite the contrary," wrote South China Morning Post columnist Alex Ho. "They…need…a decent or 'good enough' judiciary, a stable society and a functioning government, all of which – at least from Beijing's viewpoint – have been threatened by a local movement that is anti-Chinese, anti-government and pro-American/Western."
Shenzhen appears to be a test case for Ho's argument. Xi has given the city a measure of Hong Kong-like autonomy to launch pilot reforms to spur market development and economic integration, Reuters reported.
The city has already been growing exponentially over the years because of its proximity to Hong Kong, Nikkei Asia wrote.  Ex-Chinese leader Deng Xiaoping specifically designated Shenzhen to become the recipient of spillover investments from Hong Kong when the city was a thriving British colony and the West's window into a soon-to-explode Chinese economy.
Still, some say the plan might backfire. Shenzhen might not have much of a pro-democracy movement today. But ideas travel along with commerce.
WANT TO KNOW
PUERTO RICO
The Missing
More than 180 uncounted ballot boxes have surfaced across Puerto Rico a week after its Nov. 3 general elections, a discovery that has sparked concerns over the validity of the preliminary results, the Miami Herald reported.
Election commissioners said that they "don't know how much is in there," and noted that the problem happened because of the higher number of voters casting their ballots by mail – more than 227,000.
Officials said the outstanding ballots could affect the preliminary results of the vote, which had put Pedro Pierluisi of the pro-statehood New Progressive Party ahead in the gubernatorial race.
The uncounted ballots will be counted with another 7,000 absentee ballots mostly from hospital patients, prison inmates and others sent by mail that have not yet been returned.
Puerto Rico has been long held as a model in Latin America on how to run democratic elections but this incident marks the second electoral debacle for the island in three-months.
In August, the US territory suspended its primary elections after several polling locations didn't receive ballots and thousands of voters had to wait in line to vote amid the coronavirus pandemic.
INDIA
A Moment of Respite
India's ruling Bharatiya Janata Party (BJP) scored a win this week in regional elections, the first major polls held during the coronavirus pandemic in India, CNN reported Wednesday.
The election commission said that BJP and its coalition partners won 122 out of 243 seats, just enough to take control of the legislative assembly in the state of Bihar, India's third most populous state.
The victory marks a moment of respite for Prime Minister Narendra Modi: His Hindu-nationalist party suffered some major losses in regional elections despite winning the general elections last year.
Polls had indicated that the BJP could lose Bihar, which had been hit hard by Modi's impromptu nationwide lockdown to control the spread of the virus.
Bihar is one of the poorest states in India and many residents travel out of state for work. Many migrant workers were left unemployed when Modi imposed the lockdown in March, and more than 1.5 million jobless people were forced to return to Bihar.
MEXICO
Legalize It
Mexican lawmakers are creating legislation to legalize marijuana before a mid-December deadline imposed by Mexico's Supreme Court, the Washington Post reported.
The bill would allow private companies to cultivate and sell marijuana to the public. It also allows an individual to own up to six plants. Consumers are required to register for government licenses to grow the plant.
Advocates for the measure have long argued that legalization would put a dent in the black market, create jobs and decrease crime from gangs and cartels.
However, they warn that the proposed law favors large corporations over small businesses and family-owned farms while doing the bare minimum to address the roots of Mexico's illegal drug trade.
Marijuana has long been a controversial issue in the conservative country: Polls show that about 60 percent of Mexicans believe that the drug should stay illegal. Its cultivation has been funding many of the drug cartels responsible for the high homicide rates in the country.
Mexico banned the drug in the early 20th century but more than a decade ago, lawmakers decriminalized possession of small amounts of marijuana.
Subsequent court rulings helped to loosen regulations, culminating in a 2018 Supreme Court decision which found that banning cannabis violated the constitutional rights of Mexicans.
DISCOVERIES
Through the Past, Darkly
Researchers at Canada's McMaster University are going back in time to study medieval plagues to better understand today's modern infectious diseases such as Covid-19, the Canadian Broadcasting Corporation reported.
Scientists inspected wills, testaments, parish registers and the London Bills of Mortality to study the death rates in London during the 14th century Black Death and the 17th century Great Plague.
In their study, the team reported that disease spread faster as time passed, even though the bacteria that caused the plague, Yersinia pestis, barely changed genetically.
Lead author David Earn explained that the easiest way to understand the growth rate of different diseases is to observe how long it takes for the number of deaths to double.
"In the 14th century, the doubling time was about six weeks," he said. "So, if there are 100 deaths today, it would take six weeks before you saw 200 deaths." Earn added that "the doubling time was more like about a week and a half" by the time of the Great Plague.
The research team suggested that factors such as changing population size, social structure and even climate could have contributed to the spread of disease.
The study, meanwhile, could help epidemiologists in understanding the spread of Covid-19.
"It wouldn't be surprising if Covid-19 has very different growth rates in different settings … or different parts of the world with different climates," said Earn.
COVID-19 Global Update
More than 180 nations worldwide have confirmed cases of the coronavirus. The following have the highest numbers worldwide as of 4 a.m. ET*:
US: 10,400,942 (+1.40%)
India: 8,683,916 (+0.55%)
Brazil: 5,747,660 (+0.85%)
France: 1,914,918 (+3.10%)
Russia: 1,843,678 (+1.17%)
Spain: 1,417,709 (+2.64%)
Argentina: 1,273,356 (+0.86%)
UK: 1,260,198 (+1.86%)
Colombia: 1,165,326 (+0.86%)
Italy: 1,028,424 (+3.31%)
Source: Johns Hopkins University
*Numbers change over 24 hours
Not already a subscriber?
If you would like to receive DailyChatter directly to your inbox each morning, subscribe below with a free two-week trial.
Support journalism that's independent, non-partisan, and fair.
If you are a student or faculty with a valid school email, you can sign up for a FREE student subscription or faculty subscription.
Questions? Write to us at hello@dailychatter.com.