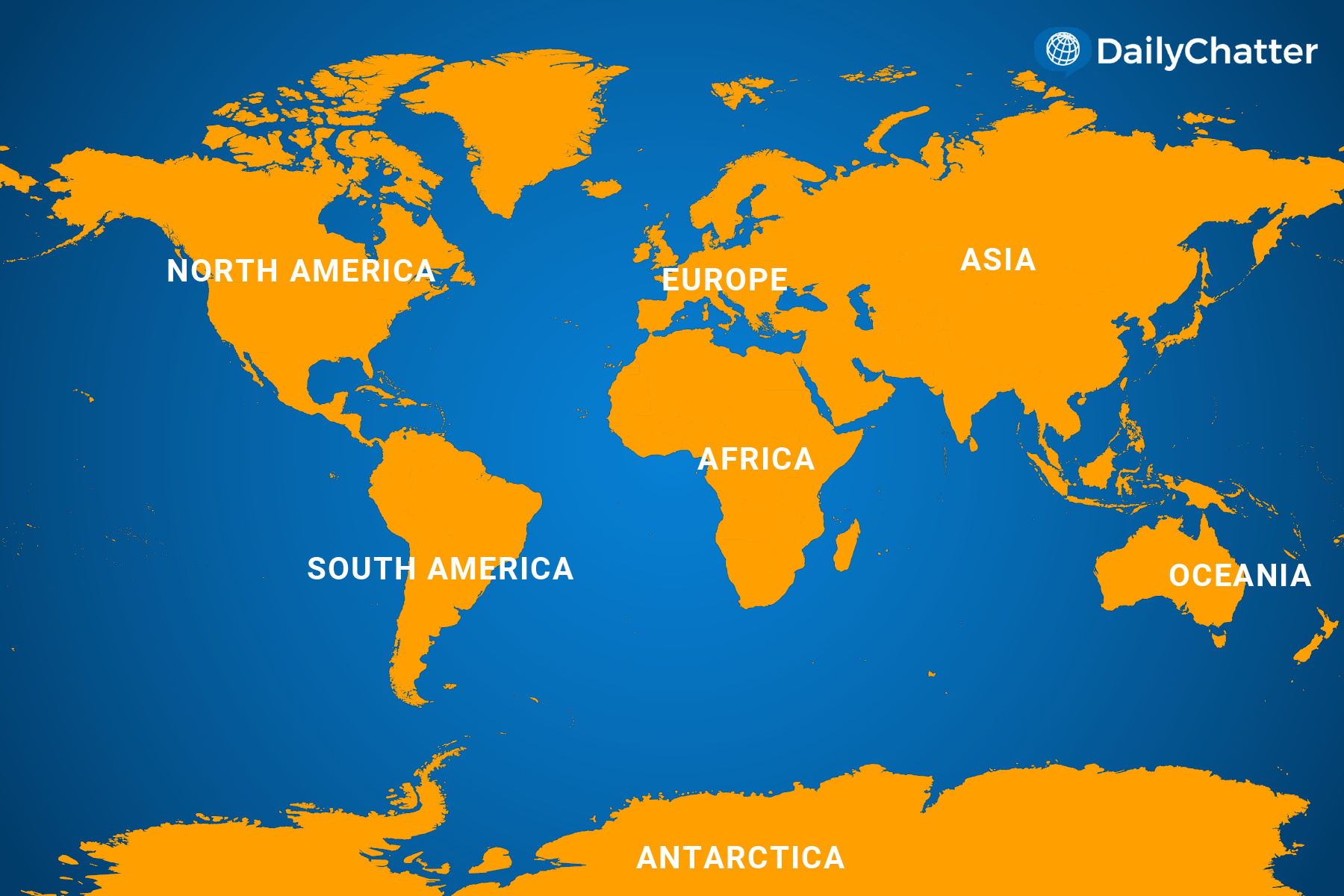 The World Today for October 30, 2020
Listen to Today's Edition
NEED TO KNOW
WORLD
The Ballots Heard 'Round the World
It should come as no surprise to Americans that they are not the only ones with a vested interest in who becomes president of the US – most of the world is closely following the US elections.
While it is standard protocol – and in a foreign leader's self-interest – to refrain from taking sides, many are openly taking sides. Today, we take a look at who is rooting for US President Donald Trump.
The Indian government – and its leader Narendra Modi – has found "plenty to like about the Trump administration, including its emphasis on fighting Islamist extremism and its tough stance on Pakistan, India's archrival," wrote the Washington Post. Like Trump, Modi is a fervent nationalist who promises to restore lost greatness and sweep aside old elites, the newspaper added.
Slovenia, the birthplace of First Lady Melania Trump, also hopes for a Trump win: "…if elected, (Democratic nominee Joe Biden) would be one of the weakest presidents in history. When a free world desperately needs a STRONG #US as never before. Go, win, @realDonaldTrump," Slovenian Prime Minister Janez Jansa tweeted.
It also doesn't take much sleuthing to discover what Russia wants out of Election Day either.
Russia appears to be in Trump's corner. The director of the US National Counterintelligence and Security Center, William Evanina, said Russia was "using a range of measures to primarily denigrate former Vice-President Biden," according to the BBC. Kremlin officials have denied the accusations as "paranoid."
Regardless, analysts say American division, unreliability and unpredictability on the world stage helps Russia, and its handling of the coronavirus pandemic especially so. A leftwing magazine, the American Prospect explained that discrediting Western-style democracy is a long-held goal of Russian President Vladimir Putin.
"If you turn on state-controlled Russian language television in Russia, what they love talking about day in and day out is how much of a mess the United States is," said Alina Polyakova, president and CEO of the Center for European Policy Analysis.
China also prefers a distracted, less multilateral, more inwardly-focused US and in spite of trade wars and insults, would likely prefer that Trump win, conservative columnist Jennifer Rubin noted. She writes that while a Biden administration would presumably end the trade war that Trump started with China, leaders in Beijing don't want to have to deal with an American government that stands on human rights and other principles that will also drive a wedge between the two powerful nations. They prefer Trump's transactional approach.
That approach appealed to Hungary's illiberal leader, Prime Minister Viktor Orban, who said he was tired of the "moral imperialism" of Democratic-led US administrations.
Other leaders are in Trump's corner, too, wrote GZero, a publication associated with the Eurasia Group. They listed Brazil's strongman president Jair Bolsonaro and embattled conservative Israeli Prime Minister Benjamin Netanyahu.
Philippine President Rodrigo Duterte praised Trump after eliminating a military agreement with the US earlier this year. And Serb leaders in both Serbia and Bosnia hope Trump is elected. In fact, Milorad Dodik – the Serb member of Bosnia's three-person presidency –  recently called on American voters with Serb heritage to vote for Trump, calling Biden "a Serb hater," the Associated Press reported.
Meanwhile, Arab leaders especially Saudi Arabia and others in the Gulf prefer Trump's business-like approach and his focus away from their human rights records, analysts told the Washington Times. Egypt's Abdel-Fattah el-Sissi has promoted himself as one of Trump's "best friends on the international stage."
"The Egyptian administration generally prefers Trump's policies since we have achieved understanding in many political and economic (areas)," said Gehad Auda, professor of political science and international relations at Helwan University near Cairo.
The Saudis were even more effusive: "President Trump has been one of the greatest (presidents) in American history," said Mohammed Salem Al Ghamdi, a columnist for the Saudi daily Al-Medina.
On Tuesday, Nov. 3, when Americans cast ballots, they will be heard around the world.
Tune in Monday for our second installment on the US elections, this time examining international support for Democratic nominee Joe Biden.
WANT TO KNOW
FRANCE
Of Cartoons and Knives
A knife-wielding man killed three people in the French city of Nice Thursday in an assault that authorities are calling an act of terrorism, and part of a new wave of extremist activity hitting the country, the Wall Street Journal reported.
Following Thursday's attack, President Emmanuel Macron raised the country's terrorism alert system to the highest level and said he would deploy 7,000 counterterrorism soldiers across France.
France's Interior Ministry warned earlier this week that an al Qaeda-affiliated group is planning potential attacks on churches and schools.
The attack is the third in France within a month – including the decapitation of a teacher in northern Paris. It follows an initiative by the French government to combat "radical Islam," promote "freedom of expression" and reduce "Islamic separatism" in the country. Specifically, the administration is planning to introduce a bill that would allow authorities to shut down Islamic associations suspected of being radical among other measures.
Macron has also made controversial remarks defending the publishing of cartoons depicting the Muslim prophet Muhammad. His comments were condemned by Muslim leaders worldwide, including Turkish President Recep Tayyip Erdogan, and accompanied by calls to boycott French products.
France is still grappling with previous Islamic attacks, including the assault on satirical magazine Charlie Hebdo in early 2015, the November 2015 terror attacks on Paris which killed 130 and the Bastille Day attack in Nice that killed 84 in 2016.
TANZANIA
Crying Foul
Tanzanian opposition leaders accused authorities of stuffing ballot boxes to ensure the victory of incumbent President John Magufuli and his ruling party in the country's parliamentary and presidential elections this week, the Guardian reported Thursday.
Zitto Kabwe of the Alliance for Change and Transparency said there were reports of fraud: Party workers had found thousands of ballot papers and also statements of results by election officers that appeared to have been filled in before the vote.
Main opposition candidate Tundu Lissu said in a statement that there were "widespread irregularities" in Tanzania's commercial capital. He added that if these irregularities continue, "mass democratic action will be the only option to protect the integrity of the election."
Magufuli is running for a second term on a populist platform and promises of economic development. His critics, however, accuse him of curbing dissent and mismanaging the coronavirus pandemic.
There are fears that if Magufuli's party wins enough support in the parliamentary elections, the president could lift the two-term limit on the presidency and possibly stay in power for decades.
UKRAINE
Watching the Watchers
Ukraine's anti-corruption efforts suffered a major setback this week when the Constitutional Court stripped the country's anti-corruption agency of some of its critical powers, Radio Free Europe/ Radio Liberty reported.
Judges ruled that certain powers held by the National Agency for Preventing Corruption (NAZK) were unconstitutional: This included NAZK's power to verify asset declarations and monitor officials' lifestyle for indications of corruption.
The ruling was deemed controversial because four of the judges involved in the judgment were under investigation by NAZK.
The decision cannot be appealed.
Critics say the ruling will seriously undermine Ukraine's battle against graft. The verdict could also impact lending by the International Monetary Fund (IMF) and threatens a visa liberalization scheme with the European Union.
In June, President Volodymyr Zelenskiy negotiated a $5 billion IMF deal to fight a sharp economic turndown caused by the coronavirus pandemic. A condition of the deal was Ukraine's tackling of corruption and implementing reform.
DISCOVERIES
Once Upon an Asteroid
NASA's OSIRIS-Rex became the first spacecraft to land on – and collect samples – from an asteroid.
However, the spacecraft bit off a little more than it could chew: It collected so much surface material that the flap of the sample collector was wedged open by larger rocks, allowing particles to escape, CNN reported.
Fortunately, the spacecraft collected up to 14.1 ounces of rocks – nearly seven times more than the original goal – and NASA engineers believe that materials aren't escaping too quickly.
"We were almost a victim of our own success here," said Dante Lauretta, the principal investigator of the OSIRIS-REx mission at the University of Arizona, according to the Verge.
Earlier this week, the space agency started stowing the remaining samples collected from the Bennu asteroid, which is more than 200 million miles from earth.
The distance caused an 18.5-minute communication delay between NASA and the spacecraft, which prevented the engineers from responding quickly to the breach.
The researchers will be paying closer attention this time to how they stow the material to avoid the same incident.
The samples will then make their way back to Earth. Scientists will only be able to study the alien space rocks after September 2023 when the spacecraft returns.
"The team is now working around the clock to accelerate the stowage timeline so that we can protect as much of this material as possible for return to Earth," said Lauretta.
COVID-19 Global Update
More than 180 nations worldwide have confirmed cases of the coronavirus. The following have the highest numbers worldwide as of 4 a.m. ET*:
US: 8,946,691 (+1.00%)
India: 8,088,851 (+0.61%)
Brazil: 5,494,376 (+0.48%)
Russia: 1,588,433 (+2.28%)
France: 1,327,853 (+3.72%)
Spain: 1,160,083 (+2.07%)
Argentina: 1,143,800 (+1.17%)
Colombia: 1,048,055 (+0.59%)
UK: 968,456 (+2.44%)
Mexico: 912,811 (+0.66%)
Source: Johns Hopkins University
*Numbers change over 24 hours
Not already a subscriber?
If you would like to receive DailyChatter directly to your inbox each morning, subscribe below with a free two-week trial.
Support journalism that's independent, non-partisan, and fair.
If you are a student or faculty with a valid school email, you can sign up for a FREE student subscription or faculty subscription.
Questions? Write to us at hello@dailychatter.com.