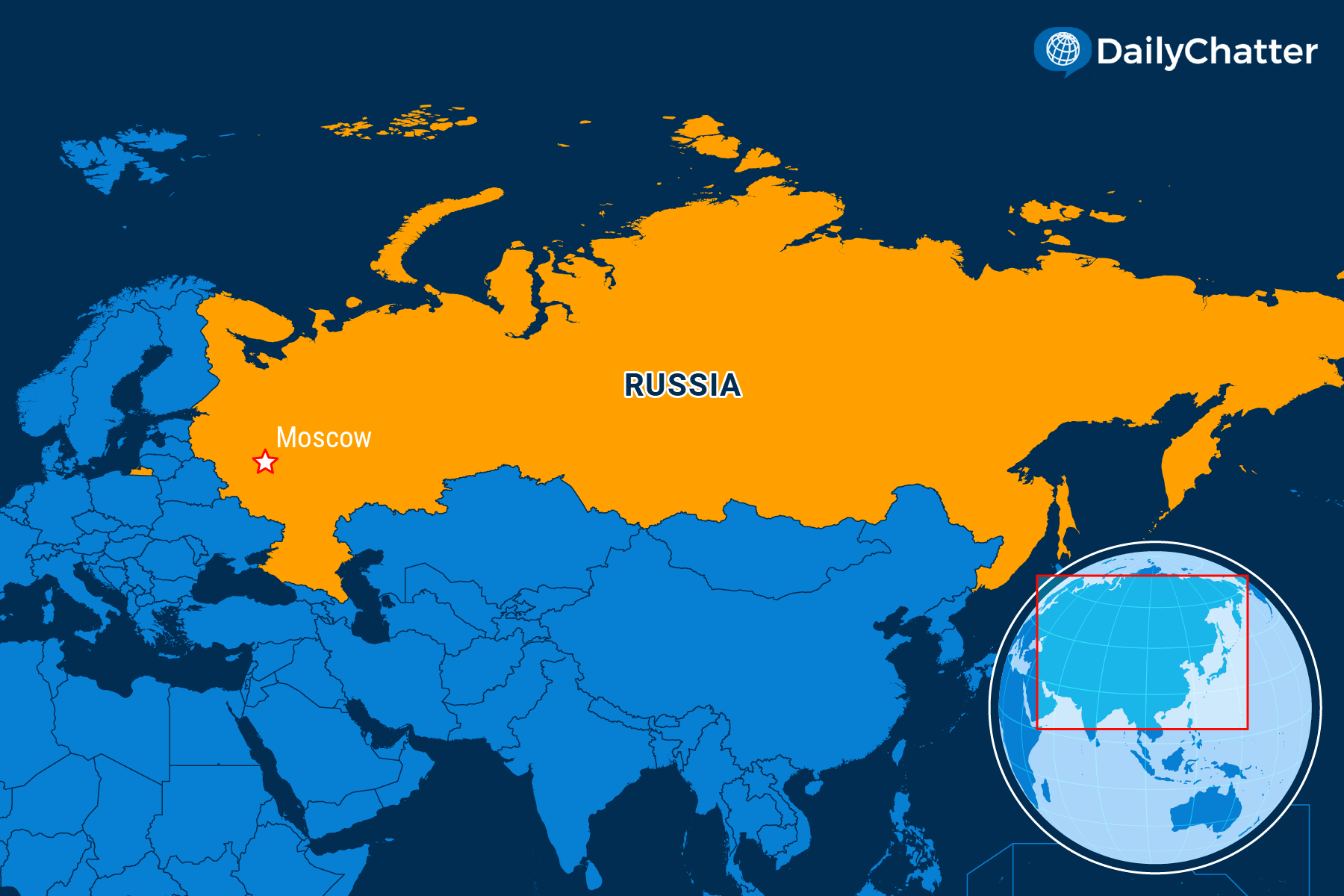 The World Today for September 23, 2020
Listen to Today's Edition
NEED TO KNOW
RUSSIA
Soldiers of Misfortune
Russian jets recently ran sorties over Libya in support of a rebel commander and mercenaries who, coincidentally, had close ties to officials within the Kremlin.
The United Nations arms embargo bans such weapons of war in Libya. But, as the New York Times explained, the jets were transported from Russia to Syria, where they were painted to cover up their Russian insignia.
The commander, Khalifa Haftar, has been fighting unsuccessfully for control of Libya since NATO-backed forces ousted long-time ruler Muammar Gaddafi in 2011.
Haftar has sought to stifle oil production in Libya to put pressure on the UN-backed government in Tripoli. But recently, the rival government in Benghazi, for whom he was fighting, resigned, the BBC reported.  The shift could weaken Haftar's position.
Meanwhile, the mercenaries in that battle, the vaunted Wagner Group, appear to be doing very well indeed. The soldiers for hire who can call Russian jets when they need them have been busy all around the globe.
Russia sent the Wagner Group more than 300 cargo flights of supplies from Syria from late 2019 through late July, claimed the United Nations in a recent report in Middle East Monitor.
As many as 2,500 Wagner Group fighters were in Libya this summer, Military.com wrote. They often fought against 3,500 other mercenaries – Syrian civil war veterans whom Turkey recruited to counter Russian influence on the oil-rich North African country.
Wagner Group fighters have also been spotted in Belarus, where officials said they were plotting a government overthrow of longtime strongman, President Alexander Lukashenko. A story in Business Insider listed a slew of Sub-Saharan African nations where the Wagner mercenaries have been fighting: the Central African Republic, Madagascar, Mozambique, Rwanda and Sudan.
Who are these "Little Green Men?"
An ex-Russian intelligence officer founded the Wagner Group in 2014. Yevgeny Prigozhin, who was indicted in an American court for meddling in the 2016 presidential election, allegedly bankrolls the paramilitary organization. Its first work was in Ukraine, helping Russian President Vladimir Putin annex Crimea.
Foreign Policy magazine described their methods as brutal, using graphic language to paint a frightening picture of torture involving a sledgehammer, decapitation and immolation. The Wagner Group and other paramilitaries like Turkey's in Libya, give Russian leaders a rapid response force as well as plausible deniability for horrors committed overseas.
Turkey and Russia might reach a ceasefire and a political process for the reconstruction of Libya, the Jerusalem Post wrote.
No matter – the Wagner Group and its ilk will move on to new business.
WANT TO KNOW
CHINA
Negotiating Faith
China and the Vatican are expected to renew an agreement on the appointment of Catholic bishops in China even as the United States pressures Pope Francis to take a more critical role in the negotiations, South China Morning Post reported Tuesday.
Vatican officials said they were willing to extend the pact for another two years. The Chinese government has not confirmed if the deal was to be renewed.
The two-year agreement is set to expire in September. The Vatican sees the deal as an important milestone in mending relations with China after Beijing kicked out the church in the 1940s and established an autonomous, state-run Catholic church.
The split affects around 12 million Catholics in China, who are divided between the state-run churches and the so-called underground churches that look to the pope for its authority.
Despite the agreement, analysts say that China has not fulfilled its end of the deal, increasing pressure on Pope Francis to take a tougher stance.
The Pope has faced criticism in the Catholic church and the United States for his leniency toward China, and his failure to criticize the latter's poor record on human rights and religious freedoms.
While pressure from the US is not expected to derail the renewal, scholar Francesco Sisci said that it could result in a one-year deal instead.
CAMEROON
Time to Go
Hundreds of protesters clashed with security forces in Cameroon's economic capital Tuesday, calling for an end to President Paul Biya's almost 40-year rule, Reuters reported.
The demonstrations were led by Biya's rival, Maurice Kamto of the Cameroon Renaissance Movement party, who hopes to trigger a popular revolt similar to those in Mali and Burkina Faso.
Security forces have been put on high alert in major cities in anticipation of protests, sparking concern among residents of another violent crackdown against demonstrations.
Long known as an example of calm in a turbulent region, Cameroon has been grappling with violent unrest in recent years: The central African country is dealing with an Islamist insurgency in the north and a separatist rebellion in the west and south led by Anglophones.
Young political activists have pressured Biya to usher in reforms and have accused him of rigging elections, as well as retaliating against those who oppose him. Biya denies those charges.
EUROPEAN UNION
No Vacancy
The European Court of Justice ruled in favor of European cities to legally restrict the number of properties that can be used for short-term rentals, a decision that deals a severe blow to the home-sharing sites like Airbnb, Politico reported.
The case, decided on Tuesday, involved two Airbnb landlords in Paris and the city government and was sparked after city officials imposed fines more than $17,000 on the landlords for renting out their studio apartments via the Airbnb platform without authorization from the mayor. In Paris, like other cities, it is required for short-term rentals to be registered with the city.
The court found that Paris was legally allowed to impose an authorization scheme as a way to control its housing market and to prevent housing shortages.
The decision has been hailed by Paris Mayor Anne Hidalgo, who has had a long-running standoff with Airbnb.
An alliance of 22 European cities have been pushing for tougher rules on Airbnb and other home-sharing platforms, accusing them of driving up property prices and turning them into de facto hotels, Agence France-Presse reported.
DISCOVERIES
Mariner Lice
There are not many insects that survive on the open ocean but certain species of lice have no problem living deep below the surface.
In fact, the Lepidophthirus macrorhini live on the hind flippers of southern elephant seals where they feed on the animal's blood and reproduce, the New York Times reported. Now, scientists have discovered that the parasitic bugs are able to remain lodged on the seals, even when their hosts swim deep in Antarctic waters for hours.
In their study, researchers tested the survivability of the lice in a lab, where they exposed them to a range of water pressure.
In one experiment, 69 of 75 lice pulled through after being exposed for 10 minutes to pressure that was 200 times greater than that of the surface of the sea – which is equivalent to depths ranging between 980 and 6,500 feet.
The team then subjected the survivors into higher and lower pressure to simulate the journeys of the seals.
"All of the lice were able to tolerate the quick pressure change, with adults recovering faster and exhibiting mobility after the experiment, as compared to the nymphs," said co-author Claudio Lazzari.
Scientists are now trying to figure out how this insect can pull off such a feat, as well as understand why only a few insects prefer the ocean to land.
COVID-19 Global Update
More than 180 nations worldwide have confirmed cases of the coronavirus. The following have the highest numbers worldwide as of 4 a.m. ET*:
US: 6,897,432 (+0.58%)
India: 5,646,010 (+1.50%)
Brazil: 4,591,364 (+0.73%)
Russia: 1,111,157 (+0.55%)
Colombia: 777,537 (+0.92%)
Peru: 768,895 (0.00%)**
Mexico: 705,263 (+0.67%)
Spain: 682,267 (+1.61%)
South Africa: 663,282 (+0.20%)
Argentina: 652,174 (+1.88%)
Source: Johns Hopkins University
*Numbers change over 24 hours
**Numbers have been adjusted by affected country
Not already a subscriber?
If you would like to receive DailyChatter directly to your inbox each morning, subscribe below with a free two-week trial.
Support journalism that's independent, non-partisan, and fair.
If you are a student or faculty with a valid school email, you can sign up for a FREE student subscription or faculty subscription.
Questions? Write to us at hello@dailychatter.com.