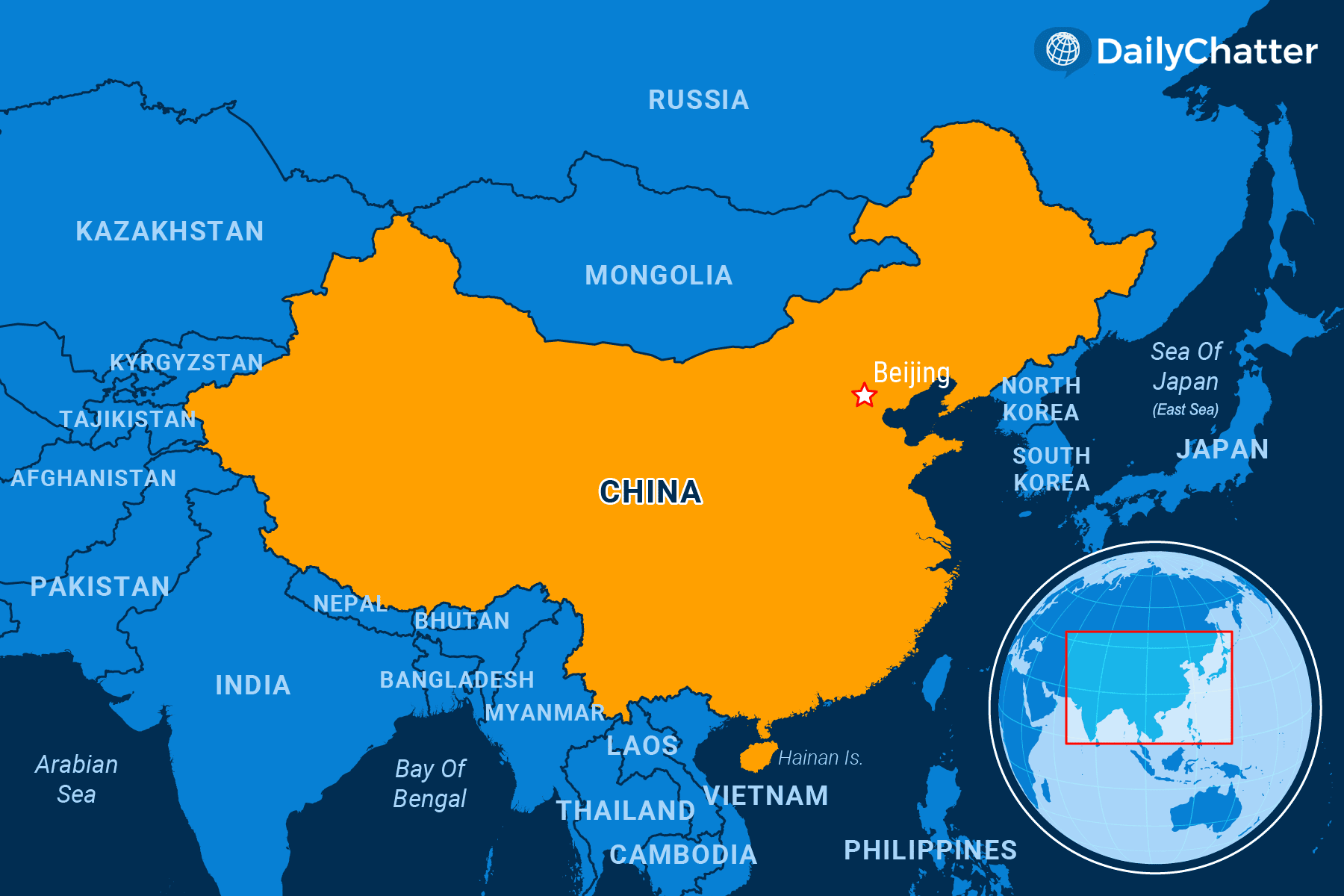 The World Today for September 09, 2020
Listen to Today's Edition
NEED TO KNOW
CHINA
Time's A-Tickin'
Minnesota State Senator Matt Little has more than 140,000 followers on TikTok, the Chinese-owned social media app, giving him a unique appeal to Generation Z voters.
But Little and his followers' passion for short videos would be taboo in Washington, where President Donald Trump has proposed banning TikTok because he fears China could use the platform to steal Americans' data or censor criticism of the Chinese Communist Party, Politico reported.
The controversy over TikTok is arguably the first time in the Internet era when a foreign app has become popular enough to raise national security questions in the US.
As Vox explained, Trump signed an executive order in early August banning TikTok from operating in the US unless its Chinese parent company, ByteDance, sold off its American units by Sept. 15. TikTok filed suit in federal court to block the order, CBS News wrote.
Tech giants Oracle and Microsoft have expressed an interest in buying the American version of the app. Walmart then announced they were partnering with Microsoft on the sale, which the massive retailer told CNN would be an excellent way to advance their e-commerce goals.
But the three enormous American multinational companies might need to put their plans on hold. Chinese officials have also weighed in on the controversy recently, enacting a law prohibiting technology transfers that would prevent TikTok from selling off its proprietary technology. Business Insider said the move "kneecapped" Trump's ban.
ByteDance Founder Zhang Yiming is now scrambling for new options that will keep the platform alive in the US, CNBC wrote.
"I'm not sure price matters as much as pride," Rebecca Fannin, author of Tech Titans of China, told Bloomberg. "From the start, Zhang wanted to build a global company. Without the US market, he can't fulfill those ambitions. He's a maverick, (a) fiercely independent-minded entrepreneur. He may just decide not to do the deal at all."
Between sealing a deal that could be as much as $30 billion, then receiving approvals from both the American and Chinese government, it's possible Trump's ban will have to be postponed until after the November election, potentially creating new hurdles or knocking others down.
The chief executives of all of the above companies are now lobbying their political leaders, leveraging the enormous investments they make in both countries to receive the green lights they need, Yahoo Finance reported. Consider how many Chinese products that Walmart purchases and how many Chinese folks use Microsoft products.
Globalization was supposed to bring the people together. It's debatable whether or not that happened. But business and geopolitics appear as enmeshed as ever.
WANT TO KNOW
SAUDI ARABIA
'Parody of Justice'
A Saudi court overturned the death sentence of five individuals convicted of killing dissident journalist Jamal Khashoggi in Turkey, a ruling that has prompted questions and criticism about the handling of the case, Al Jazeera reported Tuesday.
The court sentenced five defendants to 20 years in prison. Three others received sentences of up to 10 years. All eight individuals are convicted of murdering and dismembering Khashoggi at the Saudi consulate in Istanbul in 2018.
The ruling comes a few months after Khashoggi's sons forgave the killers, which essentially allows them to be pardoned from execution in accordance with Islamic law.
United Nations officials and activists, however, criticized the verdict as a "parody of justice," and questioned the transparency and independence of the court.
Many activists noted that neither high-ranking officials nor anyone suspected of ordering the killing has been found guilty.
Western intelligence agencies have suggested that Crown Prince Mohammed bin Salman had prior knowledge of the operation. He has denied involvement and the Saudi government has called the murder a "rogue operation."
UNITED KINGDOM
Do I Stay or Do I Go?
An extradition hearing in the case of WikiLeaks founder Julian Assange continued in London Tuesday, even as the US Justice Department filed a new indictment, CNBC reported.
Assange faces 18 charges in the US, including some that fall under the US Espionage Act: He is wanted for publishing hundreds of thousands of classified documents in 2010 and 2011.
The US Justice Department, meanwhile, issued a new indictment accusing Assange of conspiring with hacking organizations and recruiting hackers who could procure classified information for WikiLeaks.
He is specifically accused of conspiring with army intelligence analyst Chelsea Manning to decipher a password known as "hash" to access a classified US Department of Defense computer and expose military secrets.
Assange's supporters argue that the US is targeting him for political reasons, saying his leaks exposed alleged war crimes and human rights abuses of the US military. They call him a journalist and say it's a matter of freedom of the press.
His hearing is expected to last four weeks. If he is extradited, Assange could be sentenced to 175 years in prison.
PHILIPPINE
Of Pardons and Friendships
Philippine President Rodrigo Duterte pardoned a US Marine accused of a 2014 murder in a surprise move that has sparked anger in the Southeast Asian nation, the Associated Press reported.
Duterte pardoned Lance Cpl. Joseph Scott Pemberton because he said the Marine had been treated unfairly after opponents blocked a court decision for early release.
In 2015, a court sentenced Pemberton to 10 years in prison for the murder of Jennifer Laude, a transgender Filipino woman.
The president's decision was condemned by Laude's family and LGBTQ rights activists. Left-wing groups, meanwhile, have accused Duterte's pardon as a "despicable and shameless mockery of justice and servility to US imperialist interests."
Critics say that Pemberton's case also demonstrates the special treatment the US military receives under the Visiting Forces Agreement (VFA) between the Philippines and the United States – this provides the legal framework for temporary visits by US forces to the country for large-scale combat exercises.
Analyst Renato de Castro told CNN Philippines that the pardon is a sign of improving relations between the two allies.
In February, Duterte said he would terminate the VFA as he was seeking to foster closer relations with China and Russia. However, he suspended the plan in July citing "political and other developments in the region."
DISCOVERIES
Speaking in Tongues
Wearing masks today has become a norm almost everywhere during the pandemic – but it has made talking to each other difficult, especially in foreign languages.
Japanese startup Donut Robotics wants to fix that, CNN reported. The company has developed a "smart mask" that can transcribe speech, amplify the wearer's voice and translate their speech into eight different languages.
To do so, the C-Face Smart mask comes with an app and is connected to the wearer's smartphone via Bluetooth. It's made out of white plastic and silicone and is equipped with a small microphone.
The mask, however, is not meant to be worn by itself, rather worn over a simple face mask.
CEO Taisuke Ono plans to distribute the masks in Japan around December, for the price of $40 to $50 plus a little extra for the app subscription.
There are no immediate plans for international distribution but he said there has been interest in Britain and the United States.
He hopes that the smart masks will improve communication between people and make social distancing easier.
"We still have many situations where we have to meet in person," he said. "In this new normal … the mask and the app are very helpful."
Click here to see how to converse during the pandemic.
COVID-19 Global Update
More than 180 nations worldwide have confirmed cases of the coronavirus. The following have the highest numbers worldwide as of 4 a.m. ET*:
US: 6,328,051 (+0.42%)
India: 4,370,128 (+2.10%)
Brazil: 4,162,073 (+0.34%)
Russia: 1,032,354 (+0.49%)
Peru: 691,575 (+0.23%)
Colombia: 679,181 (+1.09%)
Mexico: 642,860 (+0.84%)
South Africa: 640,441 (+0.17%)
Spain: 534,513 (+1.71%)
Argentina: 500,034 (+2.46%)
Source: Johns Hopkins University
*Numbers change over 24 hours
Not already a subscriber?
If you would like to receive DailyChatter directly to your inbox each morning, subscribe below with a free two-week trial.
Support journalism that's independent, non-partisan, and fair.
If you are a student or faculty with a valid school email, you can sign up for a FREE student subscription or faculty subscription.
Questions? Write to us at hello@dailychatter.com.