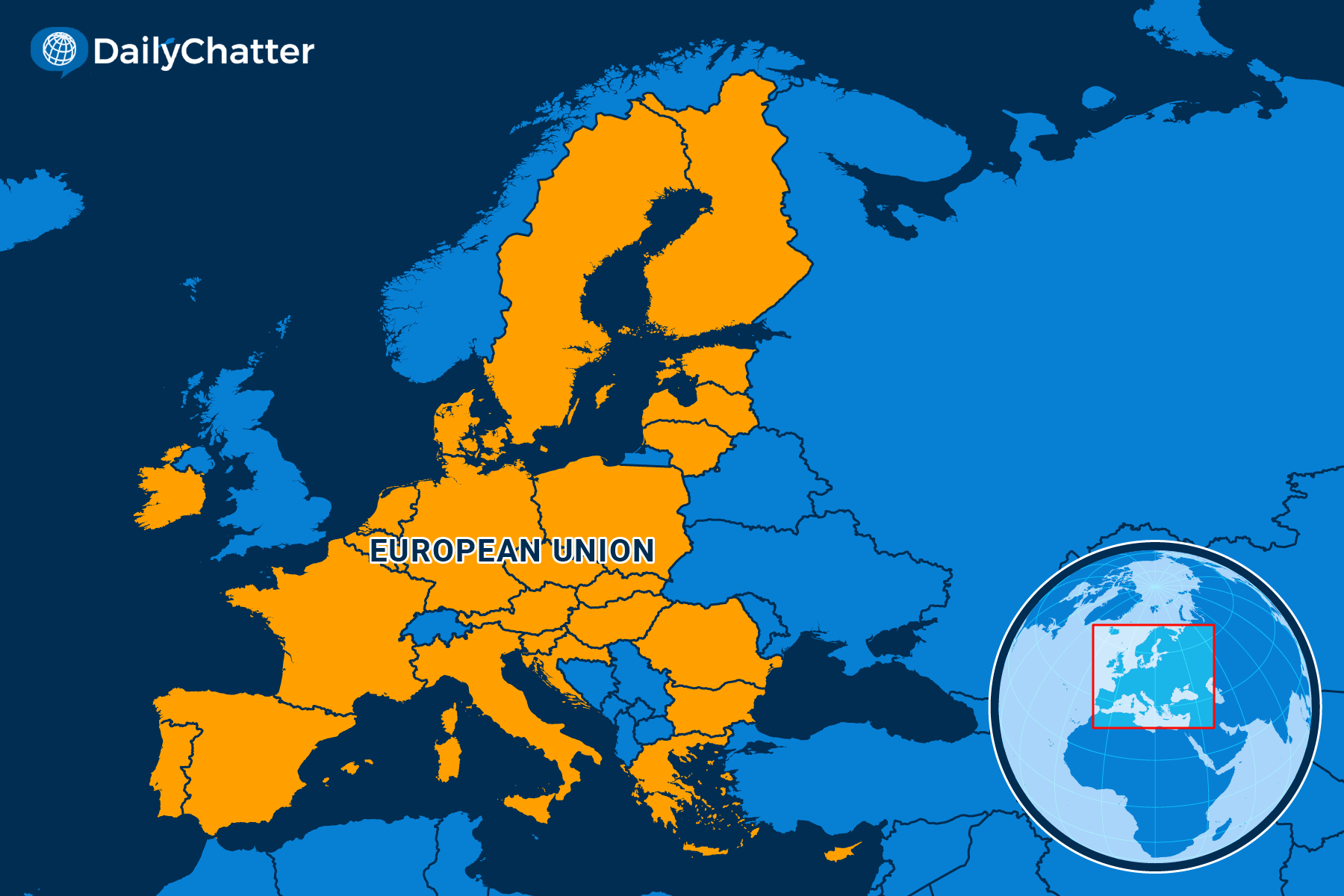 The World Today for August 11, 2020
Listen to Today's Edition
NEED TO KNOW
EUROPEAN UNION
A Game of Risk
American troops arrived in what would become the Federal Republic of Germany after World War II. They have become the backbone of the NATO alliance that helped win the Cold War and remained after West Germany reunited with communist East Germany. Today, they are widely viewed as a strategic deterrent against Russian aggression toward Europe.
But, as Stars and Stripes explained, US President Donald Trump has complained that Germany and other NATO allies don't pay their fair share of the bill for their defense. As a result, the White House recently announced a massive redistribution of those troops from Germany to other parts of Europe and the US.
Germany and the US each contribute approximately 16 percent to NATO's $2.5 billion budget. Under NATO rules, however, member countries are supposed to spend two percent of their gross domestic products on their defense budgets. The US spends around 3.4 percent. Germany outlays around only 1.4 percent. German Chancellor Angela Merkel has said her country plans to hit the two-percent benchmark in the early 2030s.
The US plans to cut around 12,000 troops from Germany, about one-third of the total now there. Some would move to Belgium, Italy and Poland, the latter a former Warsaw Pact country that Reuters reported was expecting another 1,000 American soldiers.
Around half the troops leaving Europe would be redeployed within the US. The Pentagon did not identify where these troops might be deployed.
By reshuffling troops to other European countries, the American president was trying to reassure NATO partners that the US was still committed to the alliance, NBC News wrote. By moving troops to Poland to the east, he was seeking to send a message that he is not giving in to Russian President Vladimir Putin, who sees troops in Poland as a threat.
Writing in an op-ed in the Hill, Defense Secretary Mark Esper described the moves as designed to strengthen NATO and downplayed fears of what they might herald for US-German relations. "The size, composition, and disposition of United States forces in Europe has changed many times throughout history; we are now at another inflection point in the alliance's history," Esper wrote.
Euronews disagreed, writing that the move would weaken NATO by sowing division between its two largest members. At the same time, the news service wrote, reducing the total number of US troops in Europe could only be interpreted as a gift to Putin.
Meanwhile, the Pentagon has presented the White House with options to reduce the American military presence in South Korea as the US complains that South Korea also doesn't pay its fair share, the Wall Street Journal reported.
This comes at a time when China continues to flex its muscles in the region.
Paul Choi, the managing director of StratWays Group, a Seoul-based geopolitical-risk advisory, told the Journal that the matter is distracting allies from larger issues such as North Korea and China, saying, "We're shooting ourselves in the foot."
WANT TO KNOW
LEBANON
The Street's Roar
Lebanon's prime minister resigned Monday following a huge explosion in Beirut last week that triggered mass protests over the weekend demanding the removal of the country's entire political class, the BBC reported.
Prime Minister Hassan Diab said that the country's endemic corruption was "bigger than the state" and blamed corrupt politicians that preceded him for Lebanon's dire state.
"They (political class) should have been ashamed of themselves because their corruption is what has led to this disaster that had been hidden for seven years," said Diab, who became prime minister after protestors in October brought down another leader. "I have discovered that corruption is bigger than the state and that the state is paralyzed by this (ruling) clique and cannot confront it or get rid of it."
Last Tuesday, a huge explosion ripped through the city and left more than 200 people dead, the Associated Press reported.
The blast at Beirut's port is believed to have occurred when a fire ignited a 2,750-ton stockpile of highly volatile ammonium nitrate that had been stored there since 2013. Losses from the blast are estimated between $10 billion to $15 billion, with nearly 300,000 people left homeless.
It remains unclear what caused the explosion, or why so much nitrate was stored in the port.
Following the government resignation, the parliament will have to decide on a new cabinet – a process that will involve the same political elite at the root of protesters' discontent. Analysts say the ruling oligarchy has held onto power for so long – since the end of the civil war in 1990 – that it is difficult to find a credible political figure untainted by connections to it.
Protests have been raging in Lebanon since last fall, over the deteriorating economic situation of the country – it is on the verge of collapse, and mismanagement by leaders and corruption among officials. Even so, protesters say demonstrations this weekend are different, more determined to change the country's leadership.
BELARUS
Leaking at the Seams
Protests erupted across Belarus overnight as President Alexander Lukashenko declared a landslide victory in an election marred by irregularities and warned Monday of a tough crackdown, NBC News reported.
Belarus' Central Election Commission said preliminary results of Sunday's elections showed that Lukashenko won more than 80 percent of the vote, defeating his rival, popular opposition candidate Svetlana Tsikhanouskaya.
Tsikhanouskaya's supporters took to the streets across the country to demonstrate against the election results with police arresting more than 3,000 people. The candidate said Monday that she rejected the results and that her campaign would keep up the pressure against the president.
However, Lithuanian Foreign Minister Linas Linkevicius told the Guardian Tuesday that Tsikhanouskaya is now in Lithuania. He explained that her departure from Belarus was the "only option she could take."
Lukashenko, meanwhile, threatened to launch a harsh crackdown against protesters.
Dubbed "Europe's last dictator," Lukashenko has been the president of the former Soviet republic for the past 26 years. These days, the longtime leader is increasingly dependent on foreign powers, particularly Western, as he tries to assert independence from neighboring Russia.
Analysts said that the recent crackdowns have put Lukashenko in a difficult position with Western nations, which are objecting to his attempts to quell protests and maintain political stability.
PUERTO RICO
Where's My Ballot
Puerto Ricans demanded answers Monday following botched primaries that forced election officials to reschedule voting at centers lacking ballots while officials have appealed to the Supreme Court to resolve the matter of a do-over, the Associated Press reported.
On Sunday, hundreds of voters were turned away from polling stations for unspecified reasons, receiving ballots many hours late or never receiving them at all.
Governor Wanda Vazquez – who is running for reelection – and officials from the territory's two main parties demanded the resignation of Juan Ernesto Davila, president of the election commission.
The primary is one of the most closely watched races in the island's history since it pits two candidates who served as replacement governors following last year's political turmoil. Vazquez faces Pedro Pierluisi, who represented Puerto Rico in Congress from 2009 to 2017.
Pierluisi briefly served as governor after Gov. Ricardo Rosselló resigned in August 2019 following widespread street protests over a profanity-laced chat that was leaked and government corruption.
Meanwhile, questions linger as to why the primaries were held if ballots weren't available and how the problem went undetected.
The mishap has sparked concerns that the situation could affect the outcome of November's general elections on the island and some have called it a blow to the country's democracy. The Supreme Court is expected to rule this week if do-over primaries at stations with mishaps will take place.
The US territory is still struggling to recover from Hurricane Maria and a series of powerful earthquakes, while also reeling from a 13-year economic recession and the coronavirus pandemic.
DISCOVERIES
The Mysteries of Stones
Archaeologists are getting closer to understanding the mysterious origins of Stonehenge, according to a new study in the journal Science Advances.
The prehistoric monument features two different types of stone slabs in half circles that were set up in two waves of construction 5,000 and 4,500 years ago around what is now the Salisbury Plain in Britain.
Researchers knew that Stonehenge's smaller bluestones came from Wales but recently discovered the origin of the 30-foot sandstone boulders, Business Insider reported. Known as sarsens, the large stones originated from a woodland area in Wiltshire that is more than 15 miles from the site.
The research team discovered this by studying the chemical makeup of the Stonehenge's boulders with other sarsens across Britain.
Lead author David Nash speculated that the sarsens actually came from a nearby region called Marlborough Down due to the similarities between the stones there and the ones found at Stonehenge.
Nash's team suggests that the prehistoric builders weren't bothered by distance when selecting materials for their project – they likely picked the Wiltshire sarsens because of their size and high quality.
Researchers hope that their findings can help determine how the ancient construction crews transported the building materials over vast distances and how they erected the large stones. Meanwhile, the real prize is figuring out why.
COVID-19 Global Update
More than 180 nations worldwide have confirmed cases of the coronavirus. The following have the highest numbers worldwide as of 4 a.m. ET*:
US: 5,094,565 (+0.99%)
Brazil: 3,057,470 (+0.73%)
India: 2,268,675 (+2.42%)
Russia: 890,799 (0.00%)**
South Africa: 563,598 (+0.67%)
Mexico: 485,836 (+1.16%)
Peru: 483,133 (+1.07%)
Colombia: 397,623 (+2.62%)
Chile: 375,044 (+0.53%)
Iran: 328,844 (+0.65%)
Source: Johns Hopkins University
*Numbers change over 24 hours
**Numbers have been adjusted by affected country
Not already a subscriber?
If you would like to receive DailyChatter directly to your inbox each morning, subscribe below with a free two-week trial.
Support journalism that's independent, non-partisan, and fair.
If you are a student or faculty with a valid school email, you can sign up for a FREE student subscription or faculty subscription.
Questions? Write to us at hello@dailychatter.com.