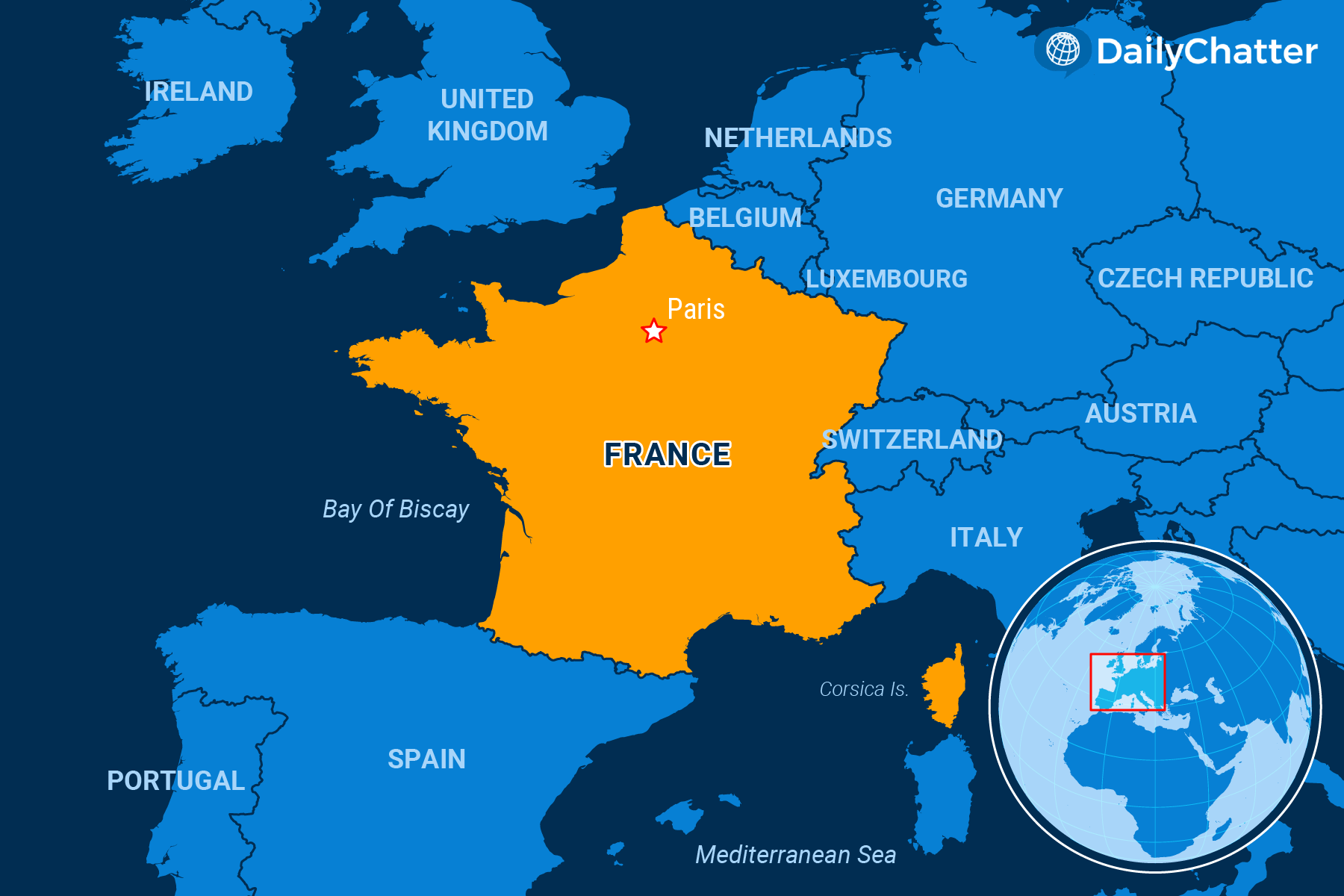 The World Today for July 06, 2020
Listen to Today's Edition
COVID-19 Global Update
More than 180 nations worldwide have confirmed cases of the coronavirus. The following have the highest numbers worldwide as of 4 a.m. ET*:
US: 2,888,729 (+1.72%)
Brazil: 1,603,055 (+2.96%)
India: 697,413 (+3.60%)
Russia: 686,777 (+0.95%)
Peru: 302,718 (+1.22%)
Chile: 295,532 (+1.26%)
UK: 286,932 (+0.18%)
Mexico: 256,848 (+1.86%)
Spain: 250,545 (0.00%)**
Italy: 241,611 (+0.08%)
Source: Johns Hopkins University
*Numbers change over 24 hours
**Numbers have been adjusted by affected country
NEED TO KNOW
FRANCE
Red, White and Green
French President Emmanuel Macron recently pledged $16.7 billion to fund new measures to fight climate change. He announced the spending after a citizens' group proposed ending solo car rides, boosting electric car use and limiting polluting air travel, the Associated Press reported.
More tellingly, the pledge came after Macron's party, The Republic on the Move, tanked in recent local elections while Green Party candidates won big, wrote Politico: Green politicians won city halls in Strasbourg, Lyon, Bordeaux, and elsewhere.
The victories reflect disaffection with Macron, who was elected in 2017 as an independent and who vowed to break out of the left-right polarization that he said was hindering economic growth. Hailed initially as a hopeful new face in French politics after decades of the same center-left and center-right establishment parties, Macron triggered anger with fuel taxes that led to the so-called "Gilet Jaunes" (Yellow Vests) movement that has resulted in widespread demonstrations since late 2018.
More recently, the coronavirus pandemic has led many French voters to rethink their political affiliations. Cleaner air due to lockdowns, problematic supply chains and how people work and commute underscored the Greens' message about reforming the global economy, Reuters reported.
Green leaders believe their victory gave them a mandate for action on climate change and social justice, reported Common Dreams. "The current French government has reached an impasse in its ideological orientation and its political project," said Éric Piolle, mayor of Grenoble, in an interview with Jacobin.
They have reason to be confident. The Greens made significant gains in European Parliamentary elections in May 2019, the Financial Times wrote. The Guardian described their role in Brussels as changing from "fringe idealists" into "potential kingmakers."
Macron lost in other ways, too. The Socialist mayor of Paris, Anne Hidalgo, beat a Macron-backed rival to win reelection, France 24 explained. She was the Green-backed candidate with policies to promote bicycles over cars in Paris such as creating more bike lanes and shutting off streets to automobiles. Meanwhile, the rightwing National Rally (formerly National Front) won Perpignan, the largest city the party has taken since the 1990s.
Usually, National Front wins lead to handwringing among left-leaning pundits who fear that the rightwing, xenophobic party is moving closer to winning the French presidency. But John Litchfield argued in an editorial in The Local that those fears are overblown. The Greens' victories show that public sentiment is interested in change and critical of Macron for his tone-deaf arrogance but not necessarily embracing National Rally leader Marine Le Pen.
"There is now clearly a constituency of mainly young French people who dislike Macron, detest Le Pen and have no time for the old governing parties of center-left and center-right," wrote Litchfield. "This was a constituency which Macron had hoped to have made his own by now. In that, he has failed."
The next French presidential election is 2022. Macron has time to deal with the sweeping change that might be hitting ballot boxes in the coming months. Whether he chooses to do so is another question.
WANT TO KNOW
IRAN
Plausible Deniability
Israeli Defense Minister Benny Gantz said Sunday that Israel is not "necessarily" responsible for every mysterious incident in Iran, after a series of fires and gas leaks broke out at Iranian plants, Reuters reported.
On Saturday, a fire broke out at a power station in the southwestern city of Ahvaz, Al Jazeera reported. On the same day, a chlorine gas leak in the southeastern province of Khuzestan sickened 70 workers, according to the Associated Press.
The recent incidents follow a blaze that significantly damaged the Natanz nuclear facility Thursday. Authorities initially said the damage was minor but admitted Sunday that the fire was caused by a powerful bomb, the New York Times reported.
The Natanz site is one of the several Iranian facilities monitored by inspectors of the International Atomic Energy Agency, the United Nations nuclear watchdog.
The damage has set back Iran's nuclear program by months, and intelligence officials suspect that Israel was responsible.
Meanwhile, Iranian authorities have warned they would retaliate against any country that carries out attacks on its facilities, including nuclear plants.
HONG KONG
Heavy Hands, Heavy Hearts
China accused Canada over the weekend of meddling in its internal affairs after Canadian Prime Minister Justin Trudeau suspended its extradition treaty with Hong Kong to protest the new national security law imposed on the city by Beijing, Agence France-Presse reported.
Chinese officials said Canada's move "grossly interfered in China's internal affairs" and argued that the new law will "ensure social order … and benefit Hong Kong citizens and international investors."
Trudeau said that Canada was a firm believer in the "one country, two systems" framework which ensured Hong Kong's autonomy following its handover to China in 1997.
The new law bans acts of subversion, secession, terrorism and collusion with foreign forces. It comes a year after the city was hit by months of anti-government protests. Critics say it will be used to suppress dissent.
Since it took effect, Hong Kong police have arrested hundreds of demonstrators, while some activists have fled the city. Pro-democracy activist and Hong Kong legislative council member Nathan Law told PBS Newshour he will continue to advocate for the city while in exile.
"That is definitely one of the things that I could contribute the most to the movement," said Law. "And I think Hong Kong people will understand that."
TURKEY
Death of a Critic
Twenty Saudi Arabians went on trial in absentia over the weekend in Istanbul for the murder of Saudi journalist and dissident, Jamal Khashoggi, who was killed in the city's Saudi consulate in 2018, NPR reported.
Turkish authorities are seeking life sentences for the Saudi nationals, including Saudi Arabia's former deputy intelligence chief Ahmed al-Assiri.
Al-Assiri is accused of organizing the team which carried out Khashoggi's murder: Khashoggi was lured to the Saudi consulate on the pretext that he would be receiving the paperwork he needed to marry his Turkish fiancée.
Khashoggi, a Washington Post columnist and vocal critic of the Saudi government, was killed and dismembered. His remains have yet to be recovered.
Saudi Crown Prince Mohammed bin Salman has been widely condemned for the murder. He has denied involvement.
Last year, a secret trial in Saudi Arabia found eight men guilty for their roles in Khashoggi's killing.
The public trial offers an opportunity to get the facts of the murder on record, said Agnès Callamard, the United Nations special rapporteur on extra-judicial executions, who added that it offers, "a space where the victims are heard in a way they have never been heard before."
DISCOVERIES
Eight-legged Baby Boomers
Global warming isn't just causing the Arctic ice to melt faster but also a "spider baby boom" according to new research.
Scientists found that wolf spiders have adapted to warmer temperatures in the north and are able to produce two clutches of eggs, instead of the usual one, the Independent reported.
The research team analyzed data of wolf spiders in Greenland that went back almost 20 years: Their findings revealed that in some summers, the arachnids produced two egg sacs.
Multiple egg sacs have been observed in warmer latitudes but not in chilly areas like the Arctic.
The results show that the earlier the snow melts, the number of spiders that can produce two clutches of hatchlings increases.
"These changes have not been (documented before) and evidence suggests that the phenomenon plays an important role for Arctic insects and spiders," said lead author Toke Høye.
This phenomenon might sound scary to the average arachnophobe, but it also spells problems for the Arctic's ecosystem.
Wolf spiders generally feed on small organisms so higher numbers could influence the food chains on land to worrying degree.
Temperatures in Siberia have been higher than usual since the beginning of the year: A record 100.4 Fahrenheit reading was recorded in the Siberian town of Verkhoyansk last month – the highest ever recorded in the Arctic circle.
Not already a subscriber?
If you would like to receive DailyChatter directly to your inbox each morning, subscribe below with a free two-week trial.
Support journalism that's independent, non-partisan, and fair.
If you are a student or faculty with a valid school email, you can sign up for a FREE student subscription or faculty subscription.
Questions? Write to us at hello@dailychatter.com.