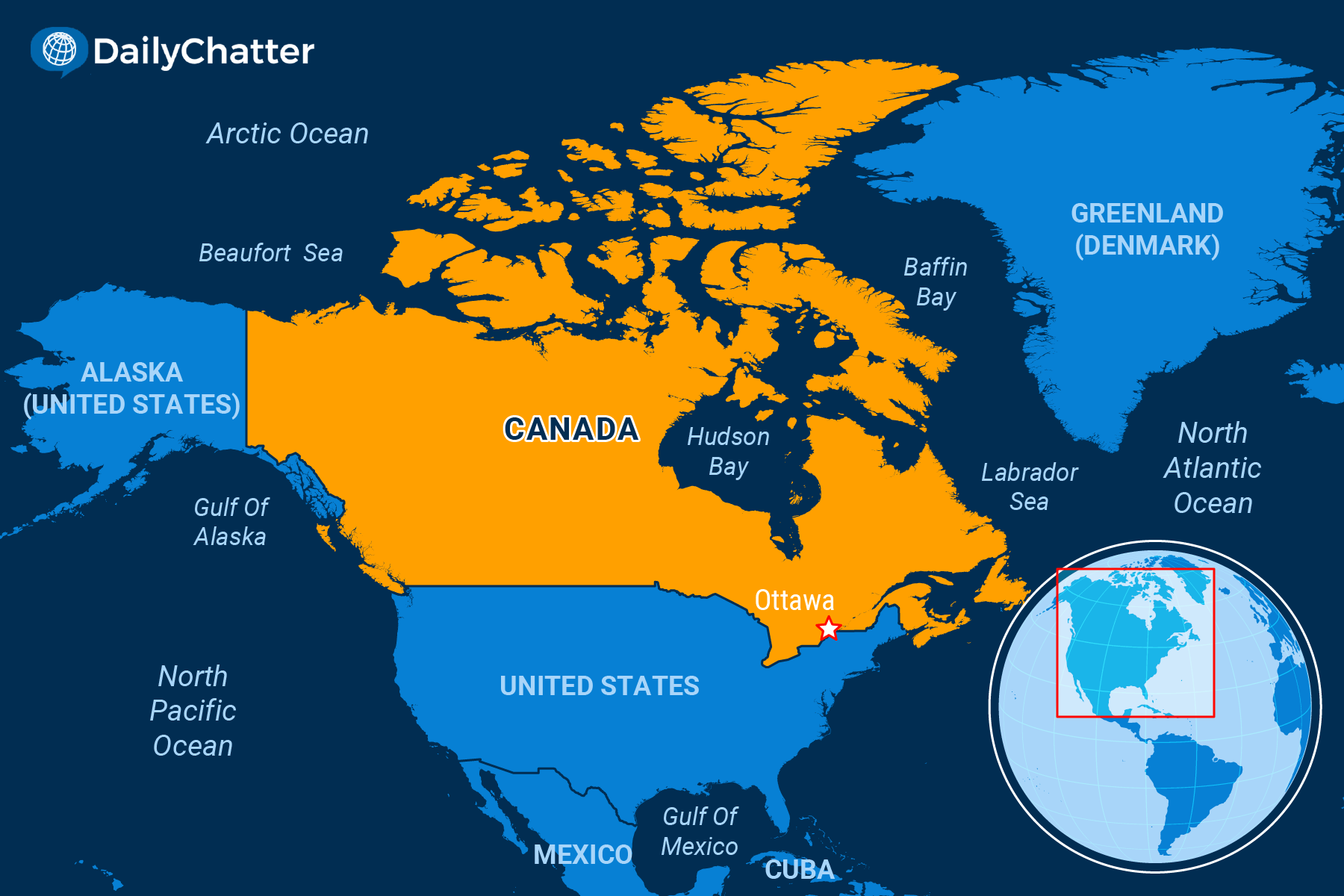 The World Today for May 21, 2020
Listen to Today's Edition
COVID-19 Global Update
More than 180 nations worldwide have confirmed cases of the coronavirus. The following have the highest number as of 4 a.m. ET*:
US 1,551,853 (+1.52%)
Russia 308,705 (0.00%)**
Brazil 291,579 (+7.24%)
UK 249,619 (-0.21%)**
Spain 232,555 (+0.22%)
Italy 227,364 (+0.29%)
France 181,700 (+0.42%)
Germany 178,545 (+0.40%)
Turkey 152,587 (+0.64%)
Iran 126,949 (+1.88%)
Source: Johns Hopkins University
*Percentage change over 24 hours
**Numbers have been adjusted by the affected country.
NEED TO KNOW
CANADA
A Quick Study
Zookeepers in Calgary recently returned two pandas to China after flights, canceled due to the coronavirus pandemic, led to shortages in bamboo, a staple of the fuzzy creatures' diets. The pandas were supposed to stay in Canada for four more years, the BBC reported.
The move illustrated the mix of pragmatism and compassion that Canadian leaders have brought to the crisis.
Canada's response to the pandemic has arguably been generous, with months of stimulus payments, subsidies to industries and other measures. But Prime Minister Justin Trudeau has emphasized that those measures weren't designed to let Canadians live in denial of the after-effects of the public health emergency.
"We have to recognize that things will change in this world, even after the end of this pandemic, even after a vaccine," he said. "COVID-19 will be one of the things that create changes in our society. There will be adjustments."
In addition to ladling out money on infrastructure projects, Trudeau is seeking to expand childcare, something he sees as key to an economic recovery: Women have disproportionally lost their jobs compared to men during the crisis, and traditionally bear a greater share of the burden of raising kids, Politico reported.
"It was the world's first she-cession and it was not unique to Canada or the US," said Armine Yalnizyan, a fellow with the Atkinson Foundation, who Trudeau has sought out for advice. "No recovery without childcare. If 50 percent of your employed workforce is female, they can't go back to work without childcare."
Despite these generous measures, Canada is far from perfect.
Critics charged that local authorities, for example, moved slowly to protect seniors in long-term care facilities where the vast majority of Canadian deaths from the virus occurred, wrote the Canadian Broadcasting Corporation. Trudeau has said he wants reforms in that sector. Questions over government payments to seniors have also raised questions about whether they were helping affluent people rather than the needy, reported the Winnipeg Free Press.
Canadian researchers are also working hard on a vaccine but the country lacks the means to achieve a miracle drug anytime soon, the New York Times noted. In fact, Canadian's healthcare system is facing drug shortages because shipments of raw materials used to make them from China and India have been curtailed. Meanwhile, manufacturers were more interested in producing expensive drugs than less profitable generic medicines, wrote University of Calgary's Reed Beall and Lorian Hardcastle in the Conversation.
Still, better run and better-funded hospitals and less partisan politics have made Canada's response to the coronavirus effective, concluded Business Insider. That story cited this Vox piece as evidence: The virus arrived in Canada and the US at the same time, yet the latter has 30 percent more deaths per capita than the former.
The US faces different and arguably more complicated challenges than its neighbor to the north. Regardless, Canadians proved to be a quick study.
WANT TO KNOW
INDIA
Crisis Follows Crisis
A massive cyclone hit the coastal areas of India and Bangladesh Wednesday, forcing hundreds of thousands to flee to shelters just as both nations continue to struggle with the coronavirus pandemic, the Wall Street Journal reported.
Cyclone Amphan, one of the most powerful in decades, brought torrential rains and winds up to 115 miles an hour. It also caused a storm surge storm – a wall of water forced inland by wind – of up to 17 feet high.
In India, 600,000 people were evacuated from the low-lying areas of West Bengal and Odisha in the west. Bangladeshi authorities, meanwhile, evacuated more than one million people from the capital, according to Al Jazeera.
Officials from both nations said the cyclone killed at least 24 people and destroyed thousands of homes. Meanwhile, Bangladesh is bracing for heavy flooding.
The cyclone comes as many Indian migrant workers continue to return to their villages after being stuck in cities during a nationwide lockdown to curb the spread of the virus. In both countries, the pandemic has left millions without income.
Cyclones aren't new to the region: The area is hit by an average of five such storms each year. Amphan is the largest, however, since an unnamed cyclone hit Odisha in 1999, killing as many as 15,000.
PALESTINE
A Vision For Conflict
Palestinian Authority President Mahmoud Abbas said he is ending "all agreements" with Israel and United States in response to Israel's plan to annex part of the occupied West Bank, the BBC reported Wednesday.
Israeli Prime Minister Benjamin Netanyahu said he wants to extend Israeli sovereignty to Jewish settlements in the West Bank and the Jordan Valley, which are home to hundreds of thousands of Jews.
The plan is in line with US President Donald Trump's "vision for peace" between Israel and the Palestinians, which was unveiled in January.
Trump's plan outlines a Palestinian state in about 70 percent of the West Bank and all of Gaza: Its capital would be on the fringes of East Jerusalem, the BBC said. Palestinians, meanwhile, currently claim all of the West Bank, Gaza and East Jerusalem.
The Palestinians have rejected Trump's plan as biased toward Israel and a denial of their rights.
Even though it isn't the first time Abbas has issued threats to scrap the agreements, a senior Palestinian official told the BBC the threat is serious. If Abbas follows through, such a move would drastically affect the daily lives of Palestinians in the West Bank and affect security cooperation with Israel.
GERMANY
Crime and Punishment
German carmaker Volkswagen agreed Wednesday to pay a fine of 9 million euros ($10 million) in exchange for a dismissal of the charges against its two highest-ranking executives for stock market manipulation, the New York Times reported.
Last year, German prosecutors charged CEO Herbert Diess and Chairman Hans Dieter Poetsch for failing to inform investors in 2015 about the company's looming diesel scandal, as required by law. They had faced up to five years in prison on the charges.
Both executives have denied any wrongdoing.
The plea bargain now frees up Diess to focus on steering the company through a major downturn caused by the novel coronavirus outbreak. VW's chief is also rebranding the company as a leader in electric vehicles.
Despite the ruling, Germany prosecutors continue to pursue criminal cases against other former executives accused of involvement in concealing excess emissions.
The US Environmental Protection Agency accused the company in 2015 of cheating on emissions checks for almost a decade. VW has paid more than $22 billion in fines and settlements to date.
DISCOVERIES
Don't Forget About Us
Tropical rainforests might get most of the attention when it comes to biodiversity but scientists recently discovered that forests in temperate and tropical dry areas are just as rich in tree species, Cosmos magazine reported.
In a new study, a research team studied the genetic data of more than 10,000 forests and savannas across the Americas and found evidence of thousands of distinct tree species.
They reported that nearly 30 percent of tree evolutionary diversity is present in these areas, while in tropical rainforests it's 26 percent.
Temperate forests were home to unique genetic lines such as the elm and oak families. Dry forests – such as the Caatinga of Brazil – included members of the pea and cacti family.
Aside from the biodiversity, the team also explored various factors that would prevent new species from sprouting in new areas and environments.
The "fundamental divide" was found to be the presence or absence of freezing temperatures, which some plants cannot tolerate.
The authors also came across an "evolutionary split" between trees that dwell in moist forests and those in dry forests in the tropics.
Co-author Toby Pennington said that just like rainforests, other forests also shouldn't be ignored.
"Protecting rain forests is obviously vital for many reasons but we shouldn't ignore the unique tree biodiversity of temperate and dry forests," he said.
Not already a subscriber?
If you would like to receive DailyChatter directly to your inbox each morning, subscribe below with a free two-week trial.
Support journalism that's independent, non-partisan, and fair.
If you are a student or faculty with a valid school email, you can sign up for a FREE student subscription or faculty subscription.
Questions? Write to us at hello@dailychatter.com.