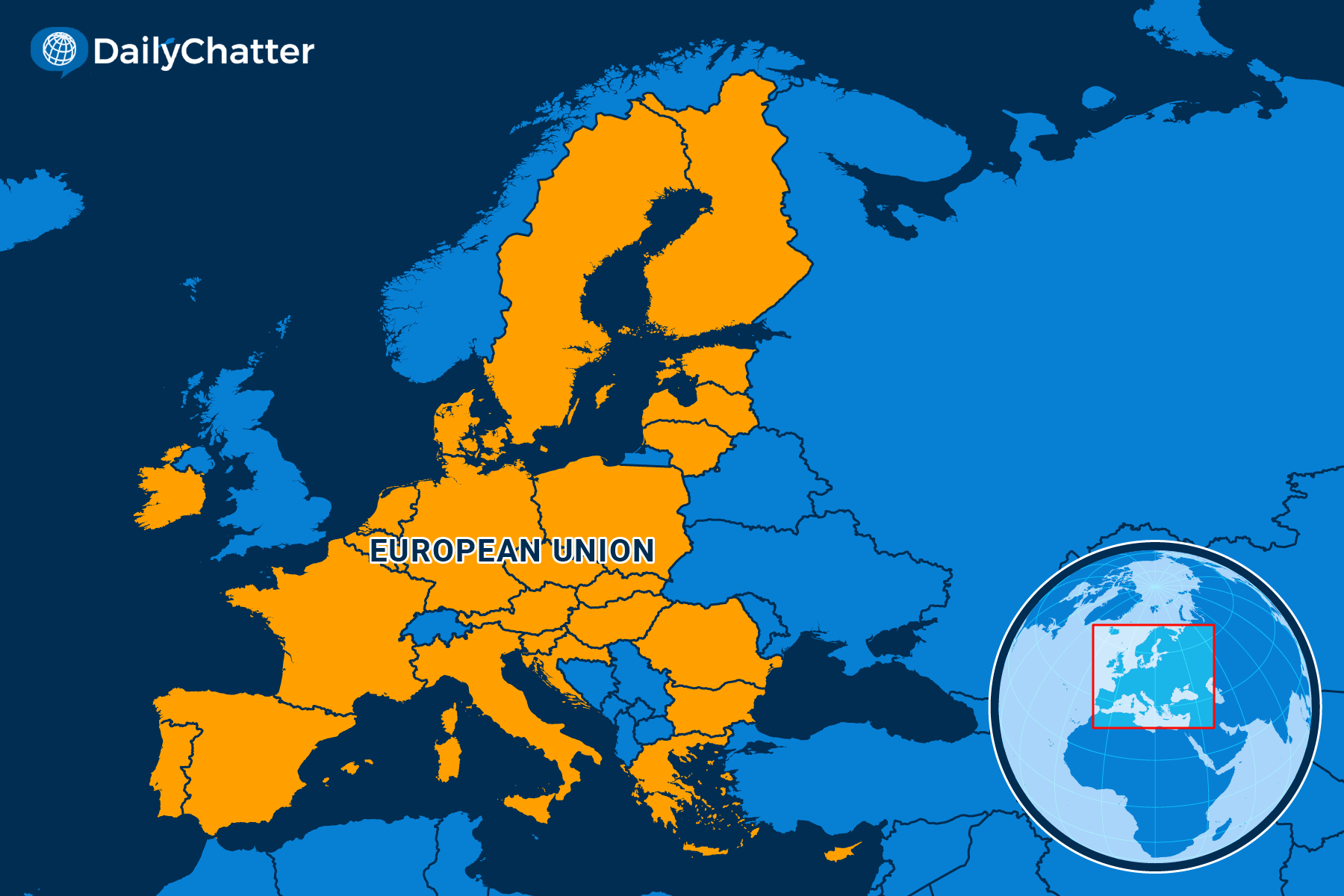 The World Today for May 13, 2020
Listen to Today's Edition
COVID-19 Global Update
More than 180 nations worldwide have confirmed cases of the coronavirus. The following have the highest number as of 4 a.m. ET*:
US 1,369,964 (+1.63%)
Spain 269,520 (+0.51%)
Russia 232,243 (+0.00%)
UK 227,741 (+1.52%)
Italy 221,216 (+0.64%)
France 178,349 (+0.45%)
Brazil 178,214 (+5.08%)
Germany 173,171 (+0.34%)
Turkey 141,475 (+1.22%)
Iran 110,767 (+1.36%)
Source: Johns Hopkins University
*Percentage change over 24 hours
NEED TO KNOW
EUROPEAN UNION
Working to Work
Americans are understandably worried about their jobs as the coronavirus continues to upend the economy, with unemployment predicted to reach up to 20 percent.
Perhaps uncertainty about unemployment insurance – whether they qualify, whether they can complete their applications before websites crash, whether they can work a low-paying side job while receiving benefits – is compounding their anxiety.
In some of the world's other rich democracies, however, citizens are less anxious overall about employment because of lessons learned after the worldwide financial crisis that began in 2008, analysts say.
"The Austrian model allows a temporary reduction in working hours up to 90 percent while maintaining the employment relationship and granting almost full public wage compensation," wrote VoxEU.org, a website affiliated with the Center for Economic and Policy Research, a Washington, DC-based think tank. "This measure can help to bridge the economic outfall as it helps to stabilize demand and fosters a fast return to pre-crisis economic activity."
Germany utilizes the "Kurzarbeit," or short-time work, as it did very effectively during the financial crisis that began in 2008. The scheme slashes workers' hours substantially but keeps them on the payrolls with the government funding around two-thirds of their paychecks, CNBC reported. As a result, German unemployment is expected to peak at less than 6 percent this year, according to the Washington Post.
Meanwhile, Germany moved quickly in March to give the self-employed and micro-enterprises a three-month infusion of cash of up to 14,000 euros ($16,000).
Some reasonably might object to the massive outlay of public cash to subsidize jobs.
The first counterargument by analysts in Europe is that mass unemployment, bankruptcies and business closures take a toll that ultimately will harm everyone's economic fortunes as demand plunges, creating a vicious downward cycle. The second is that keeping employees connected with their employers makes the economy more resilient. The theory is that, once the pandemic subsides, folks simply return to their previous jobs and life moves on.
It might take years before the world knows who wins this argument.
In the meantime, as many Americans wait for unemployment and their maximum $1,200 stimulus checks for individuals, Canada is giving unemployed citizens more than $1,400 a month for four months if they've lost their jobs due to the coronavirus. The kicker, as the Canadian Broadcasting Corporation explained, is that they receive that money within three to five days if they apply online and 10 days if they file by mail. That program is separate from regular unemployment insurance.
France is spending $50 billion – and more than $300 billion in state-backed loans – to pay businesses to keep them from collapsing – and to keep its workers. Many residents, especially the self-employed, also get emergency monthly payments to stay afloat in a scheme that resembles Canada's.
Denmark and the UK have similar plans.
France learned its lessons from the 2008 financial crisis, when it didn't take aggressive steps like Germany did to support workers and businesses, the New York Times wrote. It saw 10 percent unemployment that didn't decrease for years.
Japan is facing a unique challenge because Japanese companies rarely if ever lay off workers – the jobless rate is expected to increase by only 0.5 percent in the second quarter, the Official Monetary and Financial Institutions Forum wrote. So, the government has a threadbare unemployment insurance system, and officials are scrambling to help the self-employed.
Different approaches, same issue: Saving the economy, saving jobs, saving people.
WANT TO KNOW
AFGHANISTAN
Offensive Tactics
Afghan President Ashraf Ghani ordered the military to switch to an "offensive mode" following two deadly attacks Tuesday that left dozens dead and more than 80 wounded, Reuters reported.
Militants attacked a maternity ward in Kabul, killing two infants and more than a dozen people, while a suicide bombing in the eastern province of Nangarhar killed at least 25.
Ghani said putting the military in an offensive stance will allow the army "to provide security for public places and to thwart attacks and threats from the Taliban and other terrorist groups."
No group has claimed responsibility and the Taliban has denied involvement.
The army was moved to a "defensive" stance after the United States and the Taliban signed a peace deal in February to end the almost two decades of conflict in Afghanistan.
The deal was intended to reduce violence in the war-torn nation and eventually lead to peace talks between the government and the Taliban.
However, violence has intensified and the Taliban have ignored appeals for a humanitarian ceasefire amid the coronavirus pandemic, the New York Times reported.
TURKEY
Them's Fightin' Words
Turkey accused Greece, Cyprus, Egypt, France and the United Arab Emirates of forming an "alliance of evil" Tuesday, after the five nations denounced Turkish policies in the Mediterranean Sea and Libya, the Associated Press reported.
The foreign ministers of the five countries protested Turkey's claim to large swaths of the eastern Mediterranean and its involvement in Libya.
Last year, Turkey signed a maritime border deal and a military cooperation agreement with Libya's internationally recognized government.
Turkey claims that the maritime deal gives it economic rights in much of the eastern Mediterranean and any energy-related projects in the zone must be approved by the Turkish government.
Greece and Cyprus complained that the deal infringes their rights in the area.
The five criticized Ankara's sixth attempt in less than a year to "illegally conduct drilling operations in Cyprus' maritime zones." They added that the agreements violate international law and the UN arms embargo on Libya.
Turkey doesn't recognize ethnically divided Cyprus as a state. Cyprus was split in 1974 when Turkey invaded after a coup by those in favor of a union with Greece. A breakaway Turkish Cypriot state is recognized only by Turkey.
Turkey, meanwhile, accused the five countries of wanting "chaos and instability" in the eastern Mediterranean and were sacrificing Libyans' "hope for democracy for the reckless aggression of dictators."
MEXICO
Bullets, Not Hugs
Mexican President Andres Manuel Lopez Obrador extended the military's participation in civilian law enforcement for four more years as the human toll of the drug war continued to rise to new heights, the Guardian reported.
Mexico recorded its most murderous month on record in March, despite the coronavirus pandemic.
Lopez Obrador came to power in 2018 with the promises of "hugs, not bullets," but last year he gave up on Mexico's federal police and created a new militarized force, known as the National Guard.
Critics say the president relies too much on the armed forces, using their personnel for everything, such as delivering gasoline or building a new airport in the capital.
They also point to human rights violations by the military, which has been deployed to fight drug violence since 2006.
But others counter that the police force is ineffective, especially at the state level and something must be done to counter the violence.
DISCOVERIES
Attack of the Murder Hornets
As if the coronavirus pandemic wasn't enough cause for concern, citizens of Washington state have a new problem: Asian Giant hornets.
The two-inch-long hornets were first spotted in December and have been terrorizing the honeybee population in the state, NBC News reported.
Social media has dubbed it the "murder hornet" and for good reason: The giant bugs enter a "slaughter phase" where they decapitate honeybees and destroy their hives.
"Murder hornets. Sure thing, 2020," tweeted actor and comedian Patton Oswalt. "Give us everything. Hypno-frogs. Fecal blizzards. Toilet tsunamis. A CATS sequel. We can take it."
Murder hornets are mostly found in Japan and – despite their reputation – have traditionally been considered a delicacy in the rural areas, according to the New York Times.
Locals in the central Chubu region like to cook them or throw live species in drinks to add an extra kick.
The pests aren't fond of attacking humans or pets, but scientists warn that encountering them is not for the faint of heart.
Their stinger is longer and holds toxic venom which could be dangerous to people.
Washington state officials are now doing seek-and-destroy missions targeting the hornets' nests, to prevent them from multiplying and severely decimating honeybee populations.
Not already a subscriber?
If you would like to receive DailyChatter directly to your inbox each morning, subscribe below with a free two-week trial.
Support journalism that's independent, non-partisan, and fair.
If you are a student or faculty with a valid school email, you can sign up for a FREE student subscription or faculty subscription.
Questions? Write to us at hello@dailychatter.com.