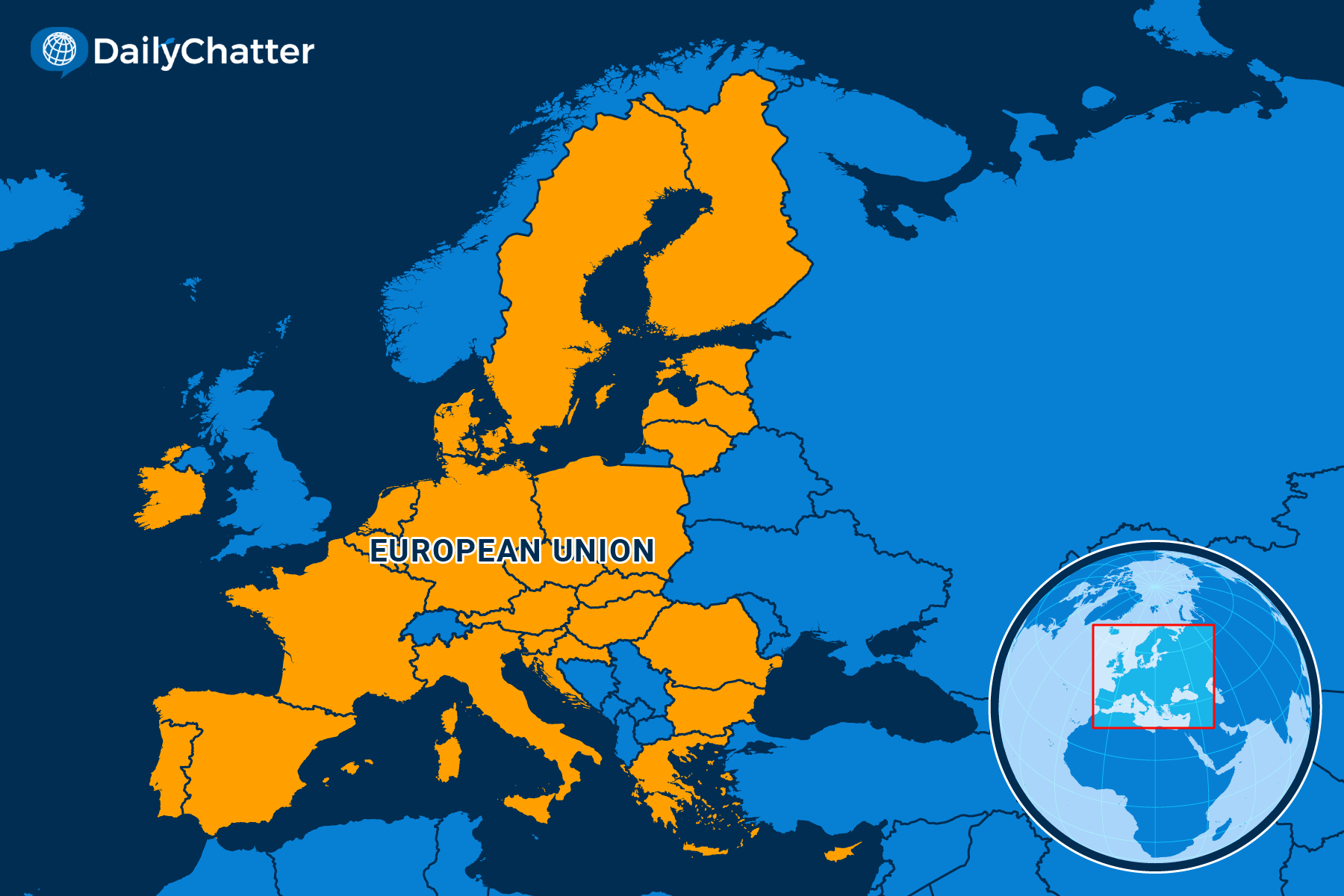 The World Today for May 11, 2020
Listen to Today's Edition
COVID-19 Global Update
More than 180 nations worldwide have confirmed cases of the coronavirus. The following have the highest number as of 4 a.m. ET*:
US 1,329,799 (+1.55%)
Spain 264,663 (+0.72%)
Russia 221,344 (+5.56%)
UK 220,449 (+1.81%)
Italy 219,070 (+0.37%)
France 177,094 (+0.18%)
Germany 171,879 (+0.32%)
Brazil 162,699 (+4.25%)
Turkey 138,657 (+1.12%)
Iran 107,603 (+1.30%)
Source: Johns Hopkins University
*Percentage change over 24 hours
NEED TO KNOW
EUROPEAN UNION
Bittersweet Milestones
Europe is reemerging from lockdowns imposed during the coronavirus pandemic.
Some Europeans are furious.
More than 4.4 million Italians returned to work last week in factories, construction and other workplaces where social distancing is effective in stopping the spread of the coronavirus, Al Jazeera wrote. Parks are open for exercise. Folks can also visit family and close friends in the same region.
But other social gatherings are still banned. Masks are mandatory. Schools will remain shuttered. Funerals of less than 15 people can occur, but weddings and church attendance are still out of the question. On June 1, restaurants and hair stylists open.
Many Italians felt liberated, reported the Washington Post. Others were angry. After seven weeks of lockdown in one of the European countries hardest hit by the pandemic, the partial reopening doesn't address their emotional or economic concerns.
"I set my creations alight, the fruits of my talent and my artistry, to send a strong message," said wedding dress designer Pietro Demita, who burned a pile of his work in protest against the inadequacy of the changes, in an interview with the Observer. "Because, even if I hadn't, the economic and political decisions imposed during the coronavirus crisis would have sent them up in smoke anyway."
Similar stories occurred throughout Europe.
In Spain, citizens flocked to parks when restrictions were lifted on outdoor play, CNN wrote. But police were barking at runners to go home when they stayed out 30 minutes later than permitted.
France lifts most of its lockdown measures May 11, reported the Local. Officials expect a rush of activity as commuters hop on trains, buses and other public transportation. But rail companies have warned that they lack the equipment and personnel to safely disinfect or keep passengers safe. Unions issued statements saying the government was being irresponsible.
And unions are also warning of strikes, the Local reported.
May 11 is also when German schoolchildren will start attending classes in rotating shifts, Reuters reported. Soccer matches potentially can start on May 15, but without fans in stadiums. Churches will reopen, but worshippers must wear masks and can't sing.
Germany opened small retail stores in late April. The virus transmission rates are beginning to rise again, and officials say they may reimpose lockdowns in specific areas, Business Insider reported.
Meanwhile, the UK remains on lockdown. It is set to ease measures slightly – it will allow people to exercise outdoors more than once a day, for example – but will keep most other restrictions in place until June, the BBC reported.
For those in Italy, Spain, Germany and elsewhere that saw some restrictions lifted, however minimal, and however precarious, it felt like a relief.
"We don't know if in four weeks we will have to shut down again," said Anita Moseler, a jewelry shop owner in Frankfurt told MarketWatch. "But it feels good just to go back to work."
WANT TO KNOW
LIBYA
Upping the Ante
Turkey warned Libyan General Khalifa Hifter Sunday that it would defend its interests in Libya with force, escalating the tension in the country, Reuters reported.
The warning came after Hifter's forces allegedly attacked the Turkish and Italian embassies last week and Mitiga Airport in Tripoli Saturday, attacks Turkey called a war crime. Turkey also sees Haftar's forces, which are backed by the United Arab Emirates, Egypt and Russia as "putschists."
Turkey supports the UN-backed Government of National Accord (GNA) and sent troops earlier this year in support of its leader, Prime Minister Fayez Serraj. It says the UN and others are complicit in the country's conflict.
"It is unacceptable for the United Nations to remain silent against this carnage any longer," Turkey said. "Countries providing military, financial and political aid to Haftar are responsible for the suffering that the people of Libya are enduring and the chaos and instability the country is being dragged into."
Libya has seen conflict and civil war for most of the past decade following the violent ouster of longtime strongman Muammar Gaddafi in 2011.
Meanwhile, Haftar's Libyan National Army (LNA) denied that its forces were responsible for the attack on the airport.
Hifter's forces launched an offensive against the GNA last year in a bid to capture Tripoli, while international efforts to reach a truce between the two factions have failed.
BELARUS
A Show Of Strength
Belarusians over the weekend celebrated the victory against Nazi Germany in World War II with military parades despite safety concerns over the outbreak of the novel coronavirus, the Guardian reported.
Belarusian President Alexander Lukashenko, who has rejected lockdowns and called fears over the virus a "psychosis," attended the 75th anniversary of the end of World War II Saturday adorned in military uniform.
The country has not imposed lockdowns or social distancing rules, and as of Sunday had nearly 23,000 cases and 131 deaths.
The celebrations in Belarus contrasted with those in neighboring Russia, which postponed its usual military parade on Moscow's Red Square.
Analysts argued that Lukashenko's decision to hold the celebration is an act of one-upmanship against Russian President Vladimir Putin, Reuters reported.
Ties between the two traditional allies soured recently after Moscow began scaling back subsidies and loans that prop up Lukashenko's rule. The Belarus leader has been in office since 1994.
BRAZIL
The Givers
Brazil's Supreme Court overturned restrictions that limit gay and bisexual men from donating blood, a decision hailed as a victory for Brazil's LGBT+ community, Reuters reported Sunday.
The verdict puts an end to mandatory wait times of a year for gay men who have had sex.
The decision comes as other nations have also started relaxing rules on blood donations in recent weeks as they grapple with the coronavirus pandemic.
Many nations implemented the ban in the 1980s following the outbreak of HIV infections when blood donated by drug users and prisoners contaminated supplies.
Activists have warned that the rule has been used to stigmatize LGBT+ people.
Brazil has legalized same-sex marriage but this community often faces discriminatory government policies.
DISCOVERIES
Parasite vs. Parasite
A tiny microbe might be the savior of mankind in the fight against malaria, according to a recent paper.
Scientists told the BBC that a malaria-blocking bug could hold the secret to controlling the spread of the disease which kills more than 400,000 people annually, most of them children under the age of five.
Researchers discovered the peculiar microbe in the guts and genitals of about 5 percent of mosquitoes studied which were found near Lake Victoria in Kenya.
The team explained that the Microsporidia MB microbe prevents the insects from carrying the malaria parasite.
Researchers have yet to learn how it exactly does that: Microsporidia are mostly parasitic, yet they don't negatively affect mosquitoes.
The authors speculate that the microbe could boost the bug's immune system or influence its metabolism to make it inhospitable for the malaria parasite.
They explained that using the microbe to fight malaria would be the best approach since it doesn't kill mosquitoes and would not threaten the ecosystem.
"It's a new discovery," said co-author Steven Sinkins. "We are very excited by its potential for malaria control. It has enormous potential,"
Not already a subscriber?
If you would like to receive DailyChatter directly to your inbox each morning, subscribe below with a free two-week trial.
Support journalism that's independent, non-partisan, and fair.
If you are a student or faculty with a valid school email, you can sign up for a FREE student subscription or faculty subscription.
Questions? Write to us at hello@dailychatter.com.