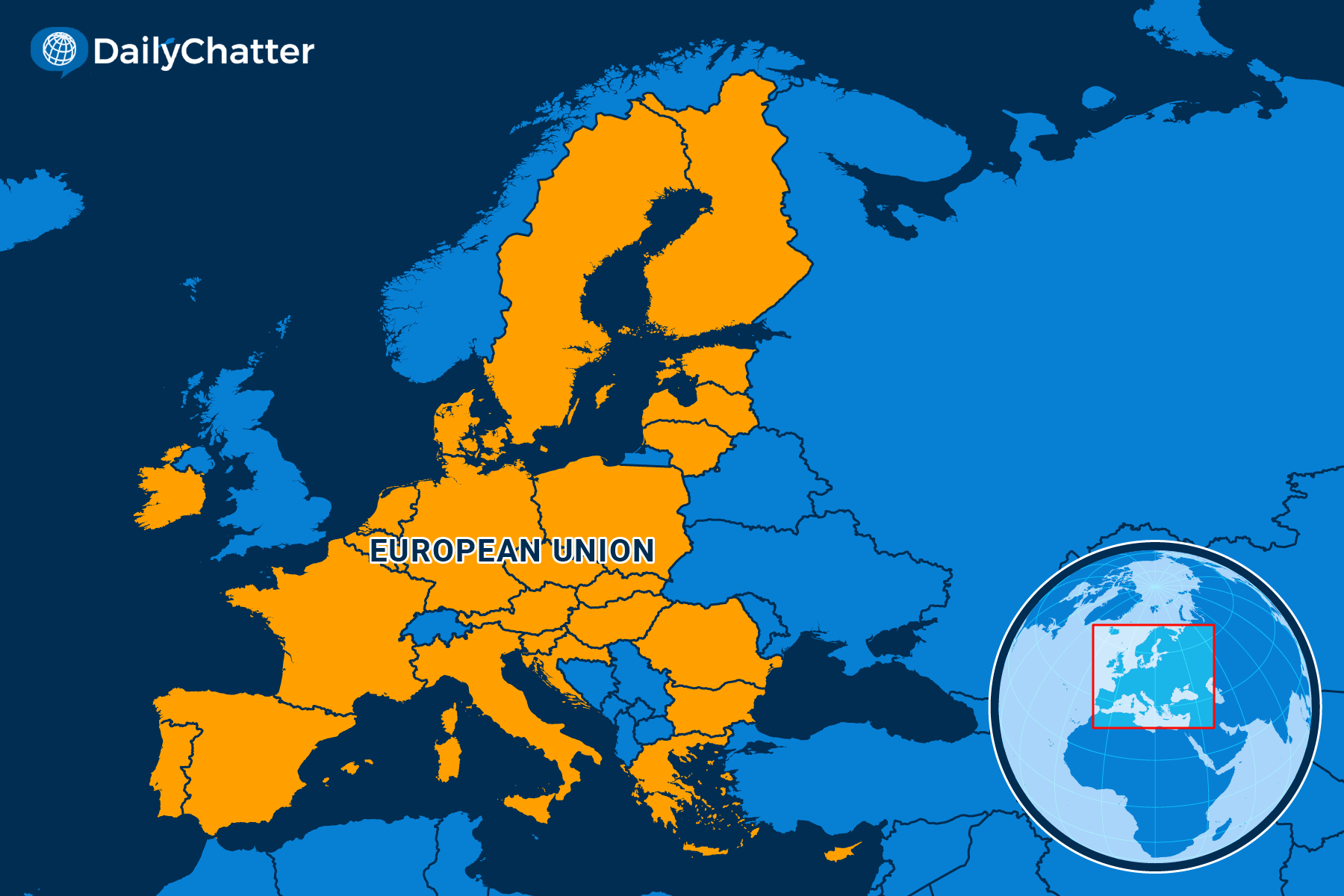 The World Today for April 24, 2020
Listen to Today's Edition
COVID-19 Global Update
More than 180 nations worldwide have confirmed cases of the coronavirus. The following have the highest number as of 4 a.m. ET*:
US 869,172 (+3.15%)
Spain 213,024 (+2.22%)
Italy 189,973 (+1.41%)
France 159,467 (-0.26%)
Germany 153,129 (+1.65%)
UK 139,246 (+3.42%)
Turkey 101,790 (+3.16%)
Iran 87,026 (+1.20%)
China 83,884 (+0.01%)
Russia 62,773 (+8.23%)
Source: Johns Hopkins University
*Percentage change over 24 hours
NEED TO KNOW
EUROPEAN UNION
Slowly, Slowly
As some Americans prepare to emerge from lockdown next month, Europe is providing some insights into what that might look like.
The first takeaway is that no one approach unifies the continent, Politico explained.
In Germany, where officials mostly succeeded in suppressing the increase in new cases, small stores opened in most of the country on April 20. Belgium is keeping lockdowns in place through May 3. In the Czech Republic, some nonessential businesses can open but citizens must still wear masks in public. Spain is permitting construction crews to get back to work but discouraging them from carpooling or taking public transportation.
The second takeaway is that reopening isn't as easy as it sounds, even when so many people want to return to normal.
Denmark, for example, has already allowed children between kindergarten and age 12 to return to school, The Local reported. Officials felt the change would make it easier for parents who still must work from home. Critics thought the government was moving too fast, however. A Facebook group called "My child will not be a Covid19 guinea pig" has more than 35,000 members.
Thirdly, European countries are moving slowly.
In Austria, stores with less than 3,600 square feet can open. But social distancing and masks are mandatory, the Washington Times reported. If the number of infections doesn't rise, other stores can open by May 2. A few weeks later, restaurants, bars and hotels will open. Concerts and other large events will be allowed in July.
Austrian Chancellor Sebastian Kurz called it a "step-by-step resurrection," wrote Wired.
Foremost in many European leaders' minds is the urge to restart their economies. While much is still unknown about the coronavirus, doctors and medical researchers have a much better handle on its fatality rate, how it spreads and how to treat those who catch it. While social distancing and vigilance are still essential, the risk-to-benefit analysis to commerce has shifted.
"One of the reasons why governments went into lockdown was that the public health benefits are very visceral — they're right there, whereas the consequences are much more nebulous and far-reaching and diffuse," Oxford University economist Jan-Emmanuel De Neve told Axios. "That's changing now."
Such knowledge cuts both ways, of course.
Most of France isn't lifting any part of its lockdown, one of the strictest in Europe, until May 11, although a closer look at small hidden streets in Paris shows that some, tired of waiting, are opening secretly. President Vladimir Putin recently issued bleak comments about the increase in cases in Russia. Britain last week prolonged its lockdown by another three weeks.
This is not the end. It is not the beginning of the end. It is the end of the beginning.
WANT TO KNOW
GERMANY
Of Blindfolds, Balances, and Swords
The world's first trial of high-ranking Syrian military officials for war crimes began Thursday in Koblenz, Germany, as thousands of victims of rape and torture wait and wonder if justice is even possible for what they endured during the war, Al Jazeera reported.
Former Colonel Anwar Raslan is on trial for complicity in crimes against humanity as a supervisor from April 2011 to September 2012 of Branch 251, the notorious military intelligence prison in Damascus where anti-government activists and others were raped and tortured.
Co-defendant Eyad al-Gharib is accused of working under Raslan and sending at least 30 anti-government protesters and other individuals in 2011 to Branch 251, where he allegedly knew they would be tortured.
Both had been living in Germany as refugees and were arrested and charged last year.
The trial is important, say human rights officials, because it is the first attempt to hold senior Syrian officials accountable for their crimes during the war.
Germany is using "universal jurisdiction" to try the defendants: This legal mechanism allows for prosecutors to try war crimes cases irrespective of where defendants are accused of committing crimes, and is a new instrument to bring individuals to justice when other courts are hindered by jurisdictional issues.
"We need something like this (trial) to remind the people of Syria that there is justice, and there is law," said Feras Fayyad, a witness in the trial. "I am 100 percent certain that this (sends) a strong message to the (Syrian) regime and all the other dictatorships, elsewhere in the world."
GREENLAND
Erik the Red's Vindication
Danish opposition politicians expressed outrage Thursday following an announcement by the United States that it will give Greenland $12 million in financial support and establish a consulate on the Danish semi-autonomous territory, the Financial Times reported.
US officials said that the proposal was aimed at supporting investment, energy and tourism on the resource-rich island, as well as beefing up defenses in the Arctic against Russia and China.
Some Danish lawmakers, however, argued that Washington is trying "to undermine the Kingdom of Denmark" and urged Danish Prime Minister Mette Frederiksen to "draw a line in the ice cap."
The announcement comes less than a year after the Danish government rejected US President Donald Trump's offer to purchase the island as "absurd." Even so, while the left and right of the political spectrum expressed outrage, the government said it was up to Greenland to decide if, and how, it wants to use the donated funds.
Greenland remains mostly self-governing but Denmark still handles its foreign policy and security, including providing a $521million annual grant – which accounts for two-thirds of the island's national budget.
The Times said that there is a strong independence movement on the world's largest island but that such a goal could only be achieved by a boost to its economy.
GUINEA-BISSAU
A Little Help From Friends
A regional bloc of West African nations recognized Umaro Sissoco Embalo as the winner of Guinea-Bissau's presidential elections Thursday, following four months of disputes over the vote, Agence France-Presse reported.
The country's electoral authority declared Embalo as the winner of the run-off presidential polls in December but his rival, Domingo Simoes Pereira of the long-ruling PAICG party, disputed the victory, calling the elections fraudulent. He appealed to the Supreme Court, which has yet to rule on the matter.
Even without a ruling, Embalo declared himself president in February, setting off a political impasse.
Following the Economic Community of West African States' decision, which carries tremendous weight in the region, the leaders of the bloc said Guinea-Bissau needs to amend its constitution within six months to avoid similar deadlocked results in the future.
Analysts have argued that the nation's current constitution contributes to its instability and allows for frequent clashes between the president and the prime minister.
Since its independence from Portugal in 1974, the country has seen numerous coups.
DISCOVERIES
Hoodwinked
Last year, a mysterious gigantic fish washed up on the shores of southern California bedazzling beachgoers and marine scientists.
On closer inspection, scientists concluded that it was an elusive species of sunfish, known as the "hoodwinker," or Mola tecta, USA Today reported.
The hoodwinker belongs to one of the five different species of sunfish that live in tropical and temperate waters and are known for their huge size, odd skin and skeletons, and putting on tremendous weight in a very short period of time.
Researcher Marianne Nyegaard, who discovered the species in 2013, told USA Today that spotting the marine behemoth is an extremely rare occurrence and usually occurs around Australia and New Zealand.
The unprecedented California sighting has scientists baffled as to how the sunfish got there.
Nyegaard suggests that the California hoodwinker was just a stray but can't figure out why the fish made its trans-Pacific journey.
Scientists have offered a few theories. "Some say it's climate change," writes the newspaper. "Some say it's natural population shifts. Others say it was there all along, hiding in plain sight, hoodwinking us."
Not already a subscriber?
If you would like to receive DailyChatter directly to your inbox each morning, subscribe below with a free two-week trial.
Support journalism that's independent, non-partisan, and fair.
If you are a student or faculty with a valid school email, you can sign up for a FREE student subscription or faculty subscription.
Questions? Write to us at hello@dailychatter.com.