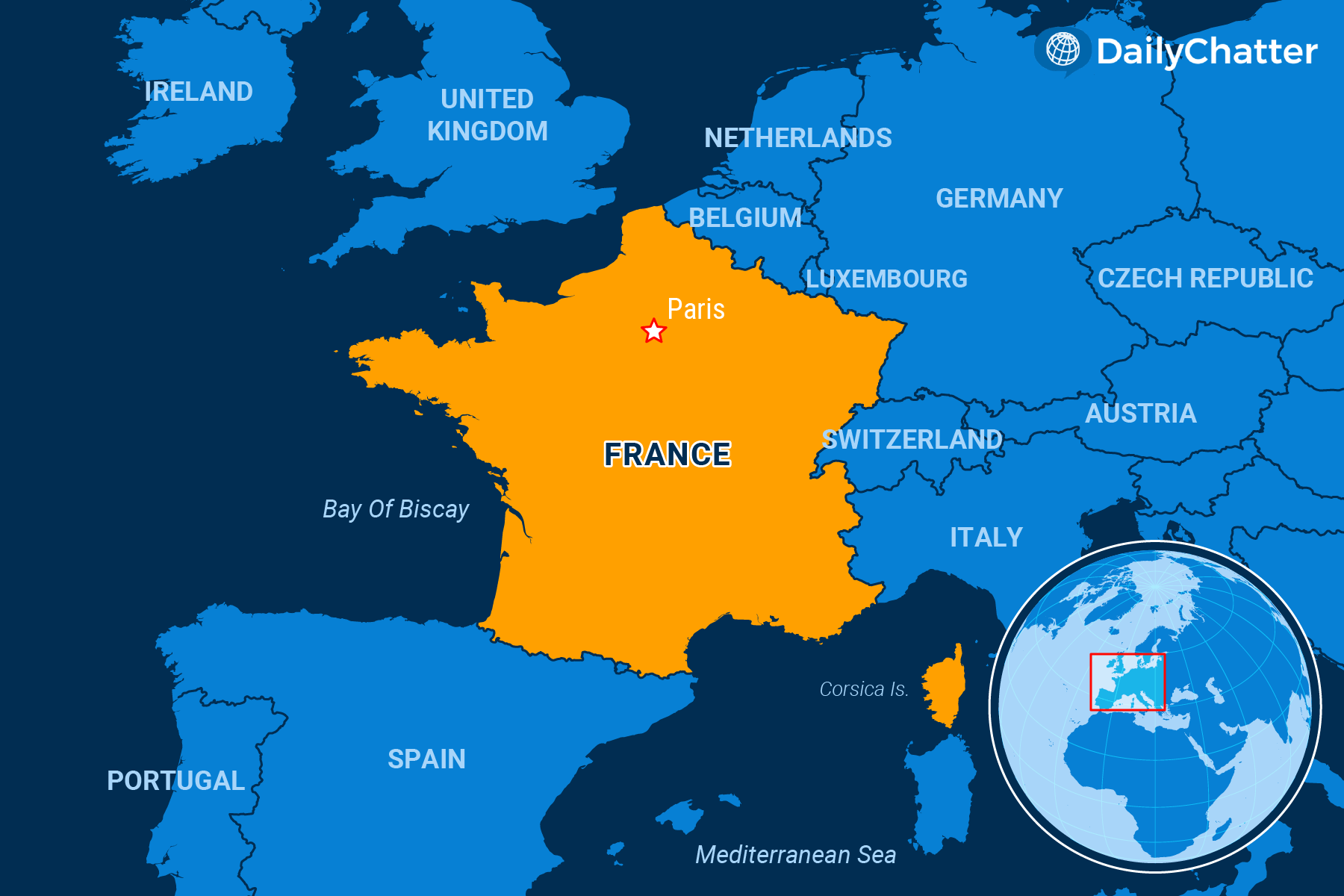 The World Today for March 13, 2020
Listen to Today's Edition
COVID-19 Update
Of the 146 nations worldwide with confirmed cases of the coronavirus, here are the Top 10:
China 80,976
Italy 17,660
Iran 12,729
South Korea 8,086
Spain 6,023
Germany 4,174
France 3,667
United States 2,177
Switzerland 1,359
United Kingdom 1,143
NEED TO KNOW
FRANCE
En Garde
In France, mayors and city councilors are expected to wear sashes of blue, white and red, the colors of the country's flag. With local elections slated for two rounds on March 15 and March 22, sash makers at the Maison Baqueville on the courtyard of the Palais Royale in central Paris are busier than ever, reported Radio France Internationale.
Local government is powerful in France. Politicians hope their victories will reverberate throughout the republic.
A candidate in northern France is hoping to become the first local official with down syndrome in hopes of improving disabled folks' participation in public life, Reuters wrote. In the south, some candidates want to ban bullfighting, according to the Connexion, a website devoted to French news.
But clearly all eyes are on Paris, where a sex scandal has shaken up a mayoral race that many are viewing as a referendum on the controversial policies of President Emmanuel Macron.
Macron's proposed reforms, like revamping pensions and taxing gasoline to combat climate change, have sparked violent protests – and also weeks of strikes and metro shutdowns in the case of the former – in spite of unemployment falling during his administration to around 8 percent, its lowest level in 12 years, the New York Times wrote.
The incumbent mayor of the capital, Anne Hidalgo, is a Socialist, one of the mainstream parties that Macron repudiated in his successful presidential campaign three years ago. Macron's candidate, National Assembly member Benjamin Griveaux, was always facing an uphill battle. But the president clearly expected Griveaux to at least give Hidalgo and other candidates a run for their money.
Instead, as the New European detailed, Griveaux withdrew from the race after a Russian artist Pyotr Pavlensky released a sex tape that the politician sent to a twenty-something graduate student. Griveaux is married and has featured his family in his campaign. The artist, who faces criminal charges for releasing the video, said he wanted to expose Griveaux's hypocrisy. What's even more interesting is that in France, unlike in the US, such scandals are usually non-starters: The French expect their politicians to have affairs, consider these part of the private sphere, and refrain from moralizing about them.
Even so, New York Times columnist Pamela Druckerman explained how the salacious video in the age of social media and disruption led to a novice politician backing out of the race.
Now, Griveaux's replacement, former health minister Agnes Buzyn, is trailing Hidalgo, Agence France-Presse reported. Macron's promise of a third way that transcends the old right and left sides of the French political spectrum simply isn't swaying voters, analysts told the news service.
Hidalgo is not a shoo in. Many Parisians are enraged at her policies, like creating parkland along the River Seine that pedestrians love but which have caused headaches for drivers, France 24 reported. Conservatives have also made gains on promises of increased security amid a spike in crime, the Local wrote.
Macron will be taking notes for his 2022 reelection bid.
WANT TO KNOW
EUROPEAN UNION
Setting Off a Frenzy
European leaders on Thursday scrambled to accommodate US President Donald Trump's travel bans on European citizens traveling to the United States in order to halt the spread of the coronavirus, the Wall Street Journal reported.
On Wednesday, Trump declared a near-total ban that would restrict European travelers from 26 countries from entering the US for the next 30 days. The ban will take effect Friday, and excludes travelers from the United Kingdom and Ireland.
The European Union criticized the move, saying that Trump made the decision "without consultation" from the bloc, USA Today reported.
"The (novel) coronavirus is a global crisis, not limited to any continent and it requires cooperation rather than unilateral action," said the European Commission, the EU's top policy-making body.
Some said the president's announcement was political, a distraction from the initial low-key response by the administration to the virus.
"Trump needed a narrative to exonerate his administration from any responsibility in the crisis," Gerard Araud, a former French ambassador to the United States, wrote on Twitter. "The foreigner is always a good scapegoat."
Airlines, already reeling from the impact of the virus since January, have scrapped thousands more flights and are reworking schedules to meet the new US requirements.
The European Central Bank also launched a stimulus package to shield EU countries from the economic impact caused by the virus, which has strongly impacted the tourism sector, with online sites such as Booking.com and Airbnb suffering multiple cancellations.
The World Health Organization officially declared the virus a pandemic on Wednesday, having swept into at least 114 countries. It has killed more than 4,000 people, NPR reported.
IRAQ
A Grim Celebration
Iraq's military said Thursday they are investigating a recent rocket attack that killed three coalition soldiers, including two Americans, at an Iraqi base housing US-led coalition forces, the Associated Press reported.
At least 12 coalition personnel were also wounded during a rocket strike Wednesday targeting Camp Taji base, located 17 miles north of Baghdad.
No one has taken responsibility for the attack, but the United States suspects that pro-Iran militias launched the rocket barrage, according to Al Jazeera.
Tensions between Iran and the US have risen in recent months following a US drone strike that killed top Iranian general, Qassem Soleimani.
Wednesday's attack coincided with Soleimani's birthday.
There are more than 5,000 US troops in Iraq training and advising Iraqi forces as part of global coalition formed in 2014 to combat the Islamic State terrorist group.
CHILE
Yin and Yang
Protesters clashed with police on the streets of Chile's capital earlier this week, as the country marked 30 years of democratic rule following the end of Augusto Pinochet's dictatorship in 1990, Agence France-Presse reported.
The demonstrations also coincided with the second anniversary of conservative President Sebastian Pinera taking office.
During the ceremony, Pinera called Chile's democratic period a "fertile" one that lifted eight million Chileans out of poverty. He also recognized the shortcomings he said hurt "the soul of our nation."
Since October, the South American nation has been gripped with its worst unrest since the transition to democracy three decades ago.
Protests first began over a hike in transport fare, but soon evolved to include income inequality in the country. The demonstrators have been trying to pressure Pinera to expand his proposed social reforms.
Thirty people have died since the unrest began and thousands have been wounded. United Nations investigators blame heavy-handed police tactics for the fatalities.
DISCOVERIES
Needles, Goodbye
Diabetics may soon be able to say goodbye to insulin shots.
Researchers at Washington University in St. Louis successfully treated severe diabetes in mice using a new technique to convert human stem cells into insulin-producing cells, New Atlas reported.
Scientists have previously looked into diabetes treatments through changing stem cells into insulin-generating beta cells, but the process had a few drawbacks.
Whenever they converted stem cells into pancreatic beta cells, other types of cells would also show up, such as liver cells or other pancreatic cells.
This makes curing diseases harder, so the St. Louis team focused on reducing those unwanted extras.
The authors explained in their study that once they targeted the cells' cytoskeleton – the underlying structure that gives cells their shape – they were able to produce a higher percentage of beta cells that functioned better.
The new beta cells were then injected into diabetic mice and managed to "functionally cure" the disease for up to nine months.
"It's a completely different approach, fundamentally different in the way we go about it," said co-author Jeffrey Millman.
Millman's team is now working to prepare the treatment for human trials – and hopefully put an end to needles.
Correction: In Thursday's Discovery section, we named in our "Of Monoliths and Resilience" item the study's co-author as Carl Lip. It is in fact Carl Lipo. We apologize for the error.
Not already a subscriber?
If you would like to receive DailyChatter directly to your inbox each morning, subscribe below with a free two-week trial.
Support journalism that's independent, non-partisan, and fair.
If you are a student or faculty with a valid school email, you can sign up for a FREE student subscription or faculty subscription.
Questions? Write to us at hello@dailychatter.com.