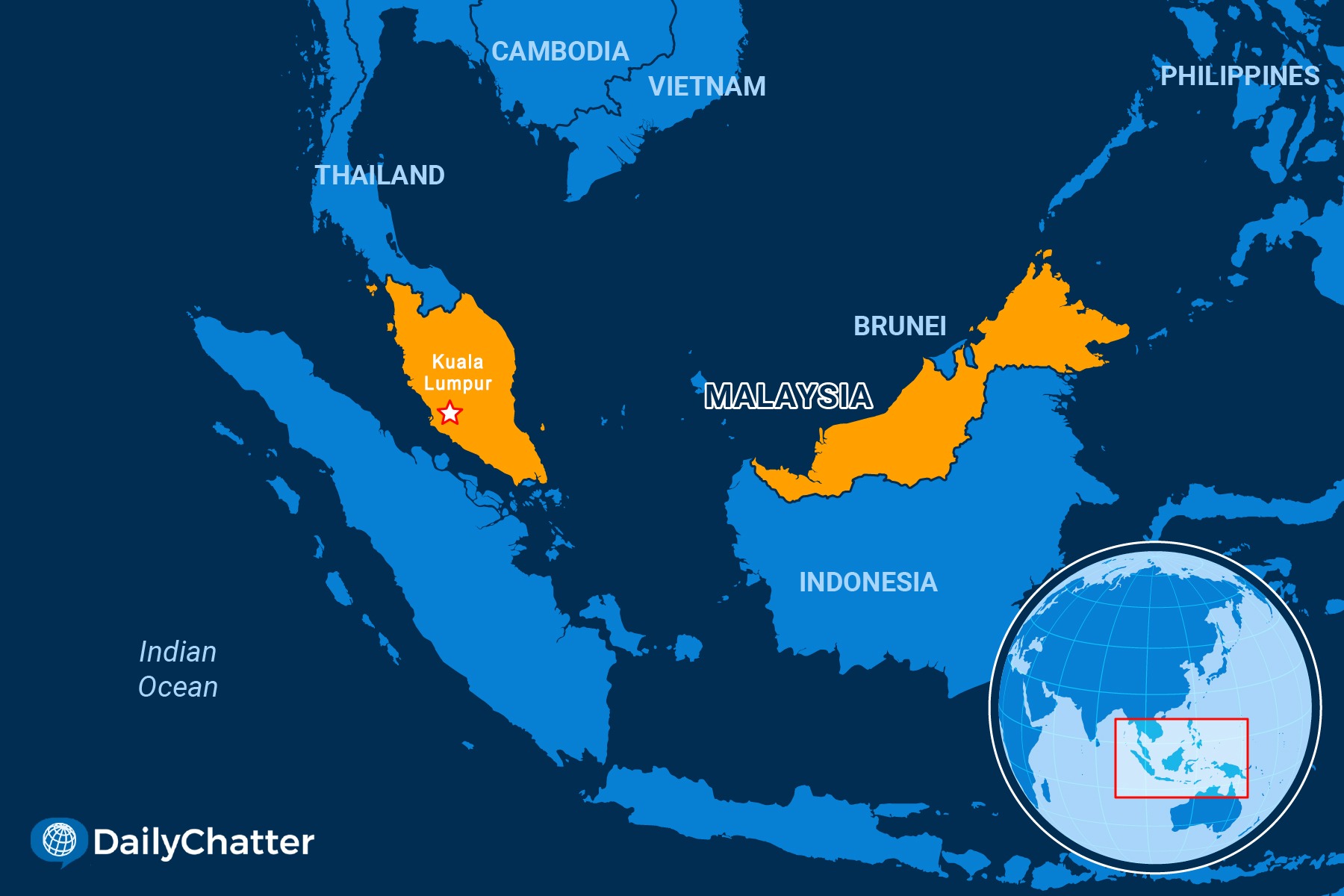 The World Today for March 10, 2020
Listen to Today's Edition
NEED TO KNOW
MALAYSIA
Mirror, Mirror…
Muhyiddin Yassin recently became Malaysia's new prime minister.
That doesn't mean a political crisis that has gripped the southeast Asian country since mid-February is over. Not by a longshot.
As the New York Times wrote, the turmoil came to a head late last month when Mahathir Mohamad, in a surprise move, resigned as prime minister. Mahathir, 94, has long dominated the country's politics. He was prime minister from 1981 to 2003, then re-entered politics in 2018 to replace a government associated with the 1Malaysia Development Berhad (1MDB) corruption scandal.
Ex-Prime Minister Najib Razak and others allegedly stole as much as $4.5 billion from the state-owned 1MDB economic development fund. Najib, who's on trial now, has denied any wrongdoing.
Mahathir is a master political manipulator, the BBC reported. He might have stepped down to snub his alliance partner and presumed successor, Anwar Ibrahim, Malaysia's leader-in-waiting. Many in Malaysian politics were skeptical that Anwar could lead a broad coalition of parties in a government.
Muhyiddin became prime minister in part because he pulled his supporters out of the previous government and joined with other parties. Muhyiddin and his new allies are advocating "Malay first" policies in the multiethnic country.
But Mahathir isn't down for the count. He's claiming that he has more support among lawmakers than Muhyiddin. "We are going to see a man who does not have majority support become prime minister," he told Al Jazeera.
Analysts said the ex-premier could file a no-confidence motion in parliament, CNBC reported. If that succeeds, Mahathir presumably would then be a top contender to become prime minister again.
Even so, the country's new leader has postponed the parliament's next session by two months to delay any such move.
That's not to say Mahathir would be a shoo-in either.
Before Mahathir resigned, tensions had already developed within his coalition. One was over a proposal to allow a private conglomerate to take over a public highway operator. Under the failed $7 billion deal, the conglomerate would have eliminated tolls but received government contracts to make up for the lost revenue, reported Bloomberg. Some officials in the ruling coalition thought the deal smelled fishy.
The political uncertainty is ill-timed. In the wake of the 1MDB scandal, investors are leery about sending money to Malaysia. The country's economy is worsening, as growth has slowed. The value of the currency is dropping. And the new coronavirus is threatening to cause problems, too.
Malaysia needs reforms to curb corruption and further prosperity, not "a scramble and struggle for power," wrote the South China Morning Post in an editorial.
Others, however, like Malaysian diplomat Syed Nizamuddin Sayed Khassim, argued that the country's political system was operating as planned. The best results will shake out, he wrote in the New Straits Times.
Let's see over the next few months whether Muhyiddin or Mahathir – or more importantly, the electorate – agrees.
WANT TO KNOW
SUDAN
No Retreat
Sudan's Prime Minister Abdalla Hamdok survived an assassination attempt on Monday after his convoy came under attack by unknown assailants, the Washington Post reported.
Government officials said there were no casualties and no group immediately claimed responsibility for the attack.
Hamdok, who has been in office less than a year, wrote on Twitter that he was uninjured and the attempt on his life "will not stand in the way of (Sudan's) transition."
Mass anti-governmental protests last year in Sudan ousted long-time autocrat Omar al-Bashir and led to the creation of a transitional government with both civilian and military leaders.
Hamdok, an economist and former United Nations official, currently leads the civilian government. He has pushed for normalizing relations with Western countries and sought the removal of Bashir-era sanctions on Sudan.
Following the attack, prominent leaders from last year's protests have called for demonstrations in support of Hamdok and demand greater independence from the military.
AFGHANISTAN
Double, Double Toil and Trouble
Two leading presidential candidates in Afghanistan held separate swearing-in ceremonies Monday, after both claimed to have won last year's presidential elections, the Guardian reported.
Incumbent President Ashraf Ghani took the oath of office in a ceremony that was attended by several foreign diplomats. Simultaneously, his opponent, Abdullah Abdullah, conducted his own inauguration ceremony.
Last month, Ghani was declared the winner of the September presidential elections. Abdullah, however, rejected the results due to allegations of fraud and incomplete voter lists.
During the ceremonies, explosions rocked the capital. No injuries were reported.
Analysts warned that the double inaugurations threaten to leave the Afghan government weak and divided during an especially critical time: Earlier this month, the US signed a peace deal with the Taliban. The next steps include Inter-Afghan talks between the Afghan government and the militant group. Who should represent the government is a lingering question.
The negotiations have stalled over how much power Abdullah would wield should he back down on his claim to the country's top leadership position.
Afghan media reported Monday that Ghani had offered Abdullah 40 percent of his cabinet and a role in overseeing negotiations with the Taliban.
SAUDI ARABIA
Checkmate
Global stock markets plunged Monday after Saudi Arabia slashed its oil prices over the weekend in retaliation for Russia's refusal to cut oil production, CNN Money reported.
The shock came after an alliance between Russia and OPEC countries collapsed last week. Since 2017, both sides had been restraining oil supply to shore up oil prices.
Last week, however, Russia refused to abide by OPEC's proposal to cut production in order to rescue the oil market that has been hit by the coronavirus outbreak.
The standoff decreased oil prices by 10 percent on Friday, but situation further escalated when Saudi Arabia cut its selling prices by $6 to $8 in a bid to retake market share and put pressure on Russia.
Analysts believe that Russia's refusal is meant to be a slap against shale oil producers in the United States, who need higher oil prices to survive.
"Such an attack may be doomed to failure unless prices remain low for a long time," said analysts at energy consulting firm FGE.
DISCOVERIES
Ancient Creepy-Crawlies
Cave-dwelling cockroaches have been crawling about in dark crevices since dinosaurs walked the Earth, according to a recent study.
An international team of scientists discovered two ancient cockroaches, "exquisitely preserved" in amber, that lived 99 million years ago in a cave in Myanmar, Live Science reported.
The team noted that the two arthropods were the oldest-known examples of animals that adapted to the dark environment of caves – known as "troglomorphic" organisms.
The two creepy crawlers existed before the Cenozoic era, the period that followed the mass extinction when the last non-avian dinosaurs died and mammals started emerging.
While most caves contain fossilized evidence, including feces, of animals that visited them, there has been no relevant fossil record of troglomorphic species before the mass extinction, until now.
Researchers believe that the two roaches were likely descendants of a common ancestor that lived on the ancient supercontinent of Gondwana.
They remain puzzled, though, as to how the insects became so well preserved in amber.
Amber is fossilized tree resin, and most creatures found in it are organisms that lived directly on the resin-producing tree, the researchers wrote.
It's possible, scientists speculate, that some resin dropped into the cave millions of years ago.
Not already a subscriber?
If you would like to receive DailyChatter directly to your inbox each morning, subscribe below with a free two-week trial.
Support journalism that's independent, non-partisan, and fair.
If you are a student or faculty with a valid school email, you can sign up for a FREE student subscription or faculty subscription.
Questions? Write to us at hello@dailychatter.com.