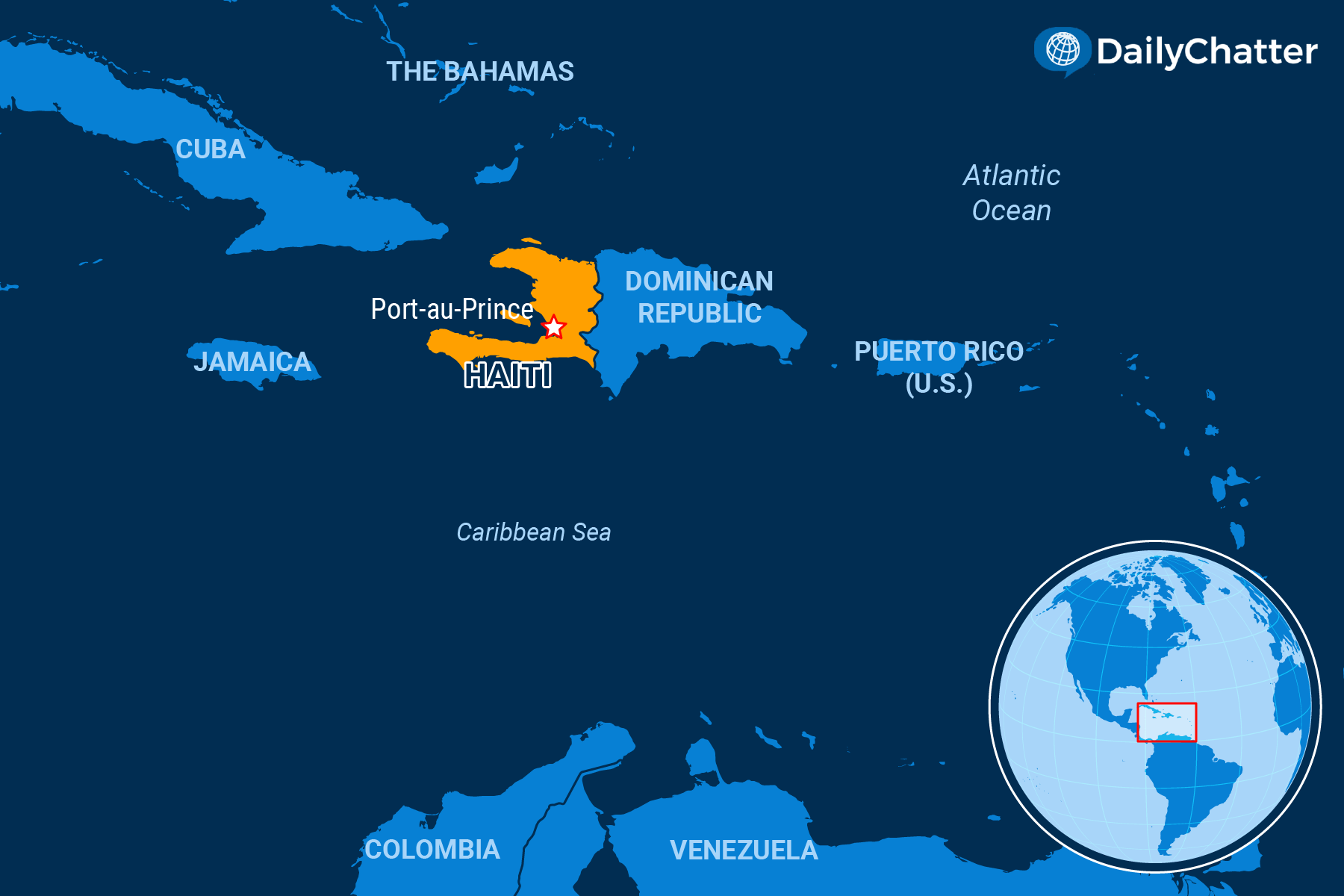 The World Today for February 06, 2020
Listen to Today's Edition
NEED TO KNOW
HAITI
From The Rubble
Ten years ago this month, a powerful earthquake struck Haiti, reducing Port-au-Prince to rubble. As many as 300,000 people died and 300,000 were injured in the disaster, according to French humanitarian group ACTED.
Today, the island – one of the world's poorest countries – has fallen behind in rebuilding.
In an emotional piece, National Public Radio interviewed Haitians who worked as groundskeepers at a mass grave and memorial for those who perished in the quake. They were among many Haitians who felt as if the billions in aid their country received after the disaster had been squandered.
Many Haitians live on the brink of starvation. "The current food security situation is dramatic, and … there is no hurricane, no earthquake, this time," spokesperson Antoine Vallas of the UN's World Food Programme told the New Humanitarian. "It is the result of an economic crisis and socio-political unrest, and it is projected to quickly deteriorate without urgent assistance."
Recently, Haiti's President Jovenel Moise was remarkably blunt about distinguishing the legacy of the earthquake from other longstanding issues.
"We must not confuse the post-earthquake crisis with the socioeconomic crisis that we are currently going through in Haiti," Moise told Al Jazeera. "The socioeconomic crisis is a permanent crisis. The state we have today is a predatory state that is governed by a few corrupt oligarchs who seek to control the key areas of development."
The socioeconomic crisis arguably started with independence in 1825, when Haiti incurred crippling debts to French slaveholders, according to a Forbes opinion piece. The 2010 earthquake bookends the hard history of what the BBC called the "world's first black-led republic."
Moise portrays himself as a reformer. But he was implicated in a scandal involving the embezzlement of billions of dollars from funds dedicated to Venezuelan oil payments.
Opposition leaders called on Moise to resign as protests against his rule mounted. Lawmakers and the president couldn't agree on a law to hold elections as scheduled late last year, so the voting never occurred. Now, as this Associated Press video reported, Moise said he will rule by decree if necessary until parliament can hold elections.
It's not clear if he'll use that power to help or hinder the armed gangs that have carried out at least five massacres in shantytowns where anti-government protests were common, the Nation magazine wrote.
But Moise said he planned to use his decrees to overhaul the constitution with an eye toward making the government work rather than succumb to partisan squabbles, Reuters reported.
We will soon be able to assess whether Moise can be a benevolent leader or not.
WANT TO KNOW
EUROPEAN UNION
Getting More Involved
The European Commission presented a new enlargement strategy on Wednesday in a bid to alleviate the divisions among European Union members over the accession hopes of North Macedonia and Albania, Euronews reported.
Commissioner for Neighborhood and Enlargement Oliver Varhelyi said the new methodology will give EU members more power to monitor and review the accession process and reverse negotiations if a candidate country veers away from democratic principles.
The reforms come after French President Emmanuel Macron vetoed the opening of accession negotiations with North Macedonia and Albania last year, a decision that was supported by the Netherlands and Denmark.
The EU Commission hopes the strategy will smooth things over with France before the Western Balkan summit in Croatia in May 2020.
European Commission President Ursula von der Leyen said the new proposal was a "good message" to North Macedonia and Albania.
French Deputy Minister for European Affairs Amelie de Montchalin also reacted positively to the proposal but warned that France would not automatically agree to open negotiations with the two Balkan nations.
BHUTAN
Less is Good
Bhutan's government introduced a new "sustainable development fee" earlier this week following worries that the increasing number of visitors from neighboring India will threaten the Himalayan kingdom's ecology, Agence France-Presse reported.
Most tourists visiting the mountainous nation pay up to $250 a day in high season – including meals, transport, and accommodation – but tourists from India have been exempt from the levy.
Bhutan's lower house of Parliament passed a law that would require tourists from India, Bangladesh, and the Maldives to pay a fee of $16.85 a day from July.
Bhutan's "high value, low impact" strategy has come under strain due to the sharp rise in visitors from India, and there are fears that the country might become another mass tourism destination like nearby Nepal.
The new fee has sparked fears in the tourism sector, but the country's Foreign Minister and Tourism Council head Tandi Dorji offered assurances that the government will compensate with fiscal incentives if the new fee affects the hotel sector.
In 2018, Bhutan received 200,000 visitors from countries in the region, 10 percent more than the previous year.
GERMANY
A Big No-No
German Chancellor Angela Merkel rejected the election of a pro-business leader as the governor of an eastern German state with help from the far-right Alternative for Germany party (AfD), stressing that the vote must be reversed, the BBC reported.
Germany's politics fell into disarray Wednesday after Merkel's Christian Democratic Union (CDU) voted alongside the AfD to elect Thomas Kemmerich of the Free Democrats Party (FDP) as Thuringia's governor in a vote that has been called a "low point in Germany's postwar history."
Kemmerich's election follows the October state polls in Thuringia, where the AfD came in second, right after the anti-capitalist Left party.
His election came as a surprise since Wednesday's vote was intended to install the Left's Bodo Ramelow for a second term as the head of a minority government.
CDU officials denied any collusion with the far-right and decried the vote, while the leader of the FDP said his party would never cooperate with the AfD, Bloomberg reported.
The unprecedented vote showed how the Eurosceptic party has upended the country's politics with its presence in all German states.
The result further threatens Merkel's fragile coalition with the center-left Social Democrats, whose members called the vote "more than breaking a taboo."
DISCOVERIES
Alive and Raging
Scientists have known that Venus has more volcanoes than Earth – about 1,600 major ones, compared to Earth's 1,500 potentially active ones.
There's a lot of debate as to whether the volcanoes on Venus are still active or dormant, but a recent study suggests that volcanic activity may still be occurring there, Smithsonian Magazine reported.
A team of researchers analyzed data collected from the European Space Agency's now-dead Venus Express orbiter and found evidence of residual volcanic activity, such as blips of sulfur oxide – which on Earth are seen as signs of active volcanoes.
The team used a box furnace that can burn at more than 1,000 degrees Fahrenheit to simulate conditions on Venus, then observed how crystals of olivine – a mineral abundant in volcanic rock – weathered when exposed to heat for days or weeks at a time.
Because olivine contains iron, it's prone to rust, and researchers noted that in the box furnace the olivine rusted in a matter of days, which is the equivalent to months or years on Venus.
The authors suggest that since the orbiter spotted olivine on Venus in 2014, the planet's volcanoes have been spewing lava over the last few decades.
Currently, they are repeating their experiments using other minerals and creating more Venus-like conditions to determine more definitely whether the planet's volcanoes are still alive.
Not already a subscriber?
If you would like to receive DailyChatter directly to your inbox each morning, subscribe below with a free two-week trial.
Support journalism that's independent, non-partisan, and fair.
If you are a student or faculty with a valid school email, you can sign up for a FREE student subscription or faculty subscription.
Questions? Write to us at hello@dailychatter.com.