May 12, 2022
When the Show Doesn't Go On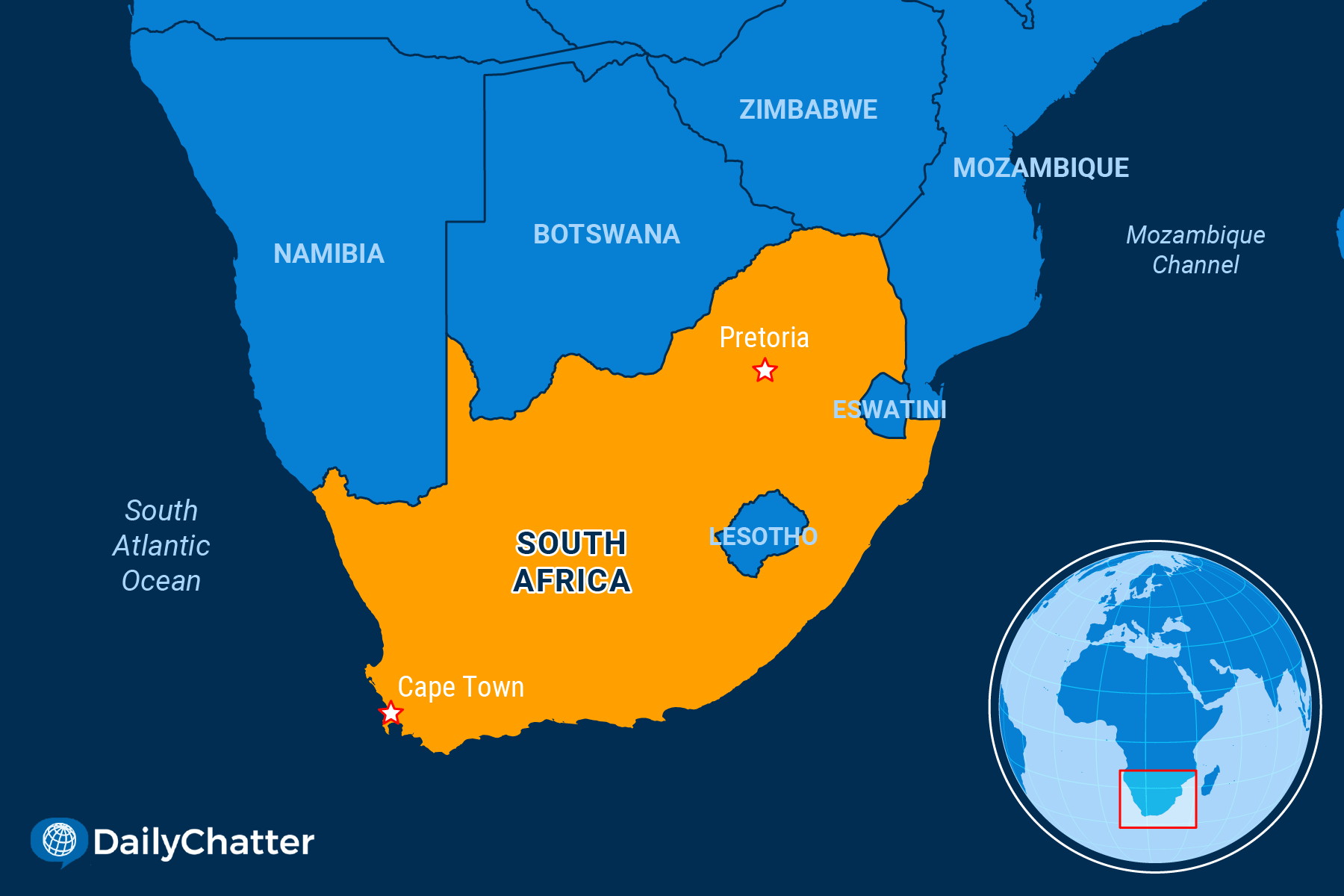 Listen to Today's Edition
Environmentalists on the Wild Coast, a region of South Africa, are demonstrating and litigating against a proposed seismic survey that would help Shell's oil offshore explorations. The activists said the survey will include loud sound waves that will hurt marine life, including legendary migrations of dolphins, sardines, sea turtles and whales, as well as the livelihoods of coastal communities.
As News24 reported, the activists convinced a court to issue an injunction to temporarily block the seismic survey. Now, arguing that Shell didn't receive the proper approvals, they are asking the courts to invalidate the company's plan entirely. While Shell received permission from traditional community leaders, they didn't really consult the people whom their project would impact.
"The court rightly argued that relying on indigenous leaders to decide on behalf of their 'subjects' was reminiscent of tactical colonial and apartheid-era distortions of custom when 'One Chief, One Vote' logic was used to politically disempower indigenous communities and personally benefit their leaders," wrote Helen Acton, a researcher at Good Governance Africa, via allAfrica.
In court, Shell argued that fears of environmental damage were overblown and that the project would bring economic development to the Wild Coast, one of the poorest regions of South Africa. But activists said they didn't want the economic development, especially if it came in the form of more polluting, carbon-based fuel production.
"This ocean is our life so it is nothing less than that which Shell would destroy," said Zingisa Ludude, a 62-year-old who harvests mussels for a living and has protested against the project, in an interview with the Washington Post. "Everything we need comes from the ocean."
Writing in the New York Times, author Kate Aronoff noted how the global economy has created the conditions for battles where the public, oil companies and governments must engage in a complicated dance in order to keep the lights on while curbing carbon emissions.
Rising costs, the risks of shortages and other fears are the context for these battles. People around the world are worried about the future of energy, especially in their backyards. Renewable energy isn't immune, either. The Los Angeles Times recently noted how wind energy was reshaping the American West while causing worries over habitats and other issues.
Still, the rising price of oil and natural gas has made the exploration for those resources more urgent. Guyana in South America is working hard to construct a regulatory apparatus to deal with the massive oil exploration efforts now underway there, Reuters wrote. Angolan officials want to increase production to gain foreign revenues for their impoverished country that is still recovering from a bloody civil war. Cyprus and Israel want to come to an agreement on gas fields so the money can start flowing.
There appears to be plenty for everyone who wants it.
But for those who don't, like some on the Wild Coast, there are new victories. Years ago, it would have been unquestionable that the survey – and later the drilling – would go on. Now in a more climate-conscious world, that's no longer a sure thing.
Not already a subscriber?
If you would like to receive DailyChatter directly to your inbox each morning, subscribe below with a free two-week trial.
Support journalism that's independent, non-partisan, and fair.
If you are a student or faculty with a valid school email, you can sign up for a FREE student subscription or faculty subscription.
Questions? Write to us at hello@dailychatter.com.