March 02, 2022
The Kitchen Sink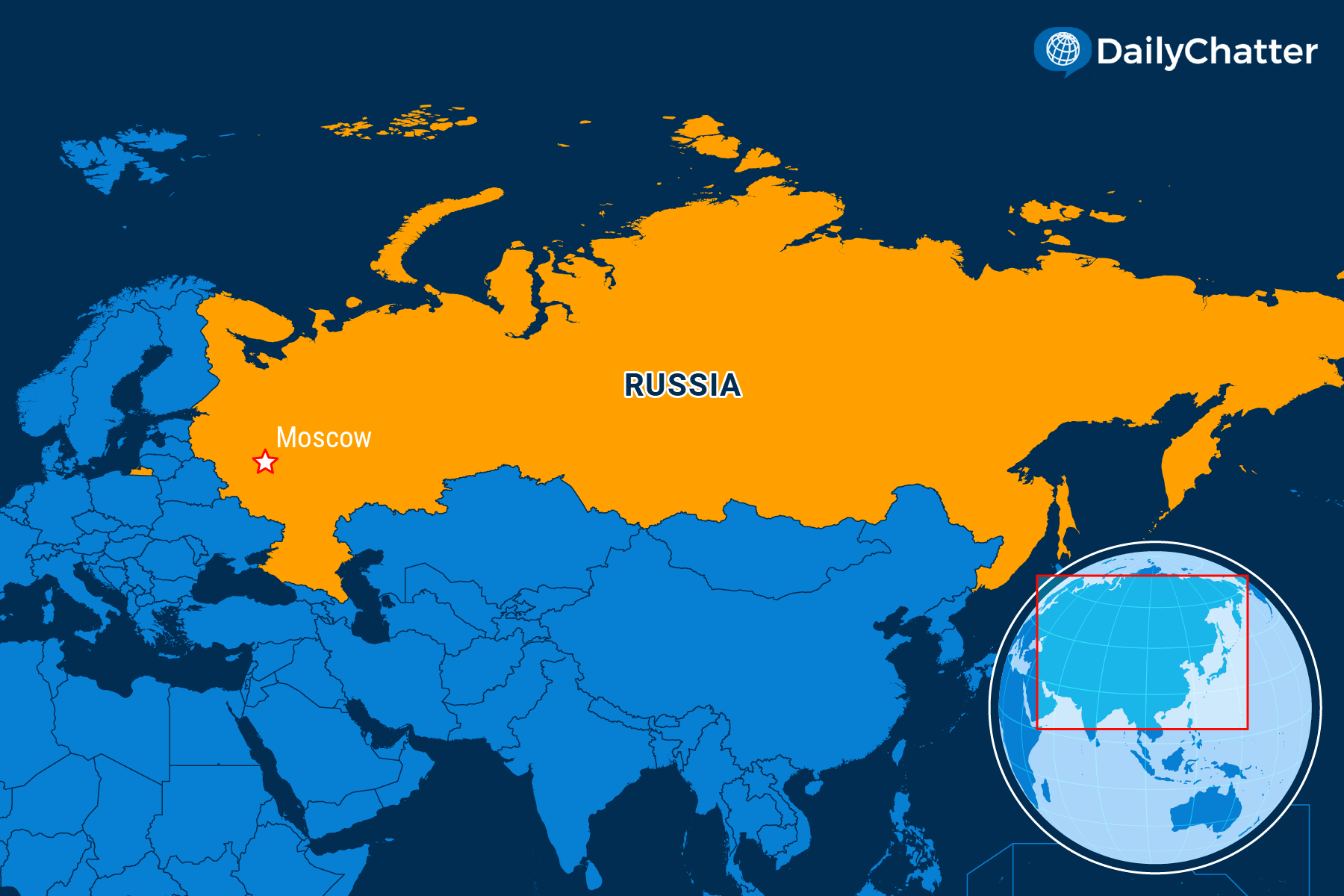 Listen to Today's Edition
Before the end of the Cold War in the late 1980s, the communist Soviet Union was largely cut off from free markets in the West. The result was an economy that, while powerful, failed to evolve as digital technology, high finance and other innovations took over the world.
In the wake of Russian President Vladimir Putin's decision to invade Ukraine, history might be readying to repeat itself.
Moving to punish Russia for its wanton violence in the pursuit of territorial expansion and domination, Western nations are moving to remove Russia from the Society for Worldwide Interbank Financial Telecommunication (SWIFT), a system that the Wall Street Journal described as "the financial-messaging infrastructure that links the world's banks."
That's only the most high-profile move, though.
As the National Law Review explained, recent US sanctions block Americans from conducting business in the eastern separatist regions that Russia has recognized as independent; bar American financial institutions from trading Russian sovereign debt; stop transactions with Russia's two largest banks; prohibit transactions with the Central Bank of the Russian Federation, and freeze assets that Putin and other high-ranking Kremlin officials hold in the US.
Britain and the EU have announced a bevy of similar economic punishments. Britain is additionally launching a crackdown on "unexplained wealth" that corrupt Russian oligarchs have transferred into the country – which has been a boon to the London real estate market in the past 20 years, as Bloomberg wrote. The European Union also banned exports of technology that Russian oil companies need to continue operating and shut down Kremlin-controlled media companies like Russia Today and Sputnik in their territories.
At the same time, the US, Britain, Canada, the EU and others have banned Russian planes from their airspace, Reuters added. Last week, the chairman of Russia's parliament and his delegation were forced to avoid Swedish and Finnish airspace by diverting their route by almost three hours to northern Norway to get home from Cuba, the Barents Observer reported. That ban has forced the private jets of rich Russian to suddenly change course and pushed Russia's foreign minister to cancel his attendance at a UN meeting Monday.
Meanwhile, Germany has also halted the approval process for the Nord Stream 2 gas pipeline that was going to carry Russian gas to Europe's largest economy. The Swiss-based company building the pipeline – a subsidiary of Russian energy giant Gazprom – declared bankruptcy on Tuesday, Agence France-Presse reported.
And both Britain and the EU are also extending sanctions to include Belarus, a Russian ally and former Soviet republic with an autocratic government, India's Hindu noted. Belarus joined the fight in Ukraine Tuesday.
Meanwhile, Russia's currency, the ruble, collapsed, wrote Axios. Trading in the country's stock market was paused. Putin's stockpile of billions in foreign reserves – created to withstand sanctions – is losing value fast. As New York Times columnist and Nobel Prize-winning economist Paul Krugman wrote, much of that money is held in the form of deposits in overseas banks that can be frozen or in foreign government debt that issuers will no longer honor. Few countries will want to barter goods for Russian gold, too.
European and American leaders along with those of Australia, New Zealand, Japan, South Korea, Singapore and other countries aren't hiding their aim. They want to bring the Russian economy to its knees. In that vein, the sanctions will certainly hurt ordinary Russians before Putin stops the fighting, the Conversation argued. Such sanctions have caused suffering and sown bitterness toward the West in countries like Iran.
Still, it's going to hurt the rich, powerful Russians in Putin's circle, too – many of them are among the almost 700 individuals sanctioned, which now includes Putin himself. France is creating a list of luxury villas, yachts and sportscars it intends to seize from these Russians: The French Riviera, along with London, Monte Carlo and Baden-Baden in Germany, has long been a playground for ultra-wealthy Russians, with many spending their summers on yachts or in their luxury villas on the Mediterranean coast, the Local France noted. Neighboring Monaco, also a playground for the rich, also moved to seize Russian assets. Some Russians have moved quickly to sail their yachts to more "friendly" jurisdictions like the Maldives, Agence France-Presse reported.
At the same time, some elite Russians are starting to get uncomfortable with the situation and questioning Putin's moves in Ukraine, however softly, the Washington Post noted.
If Putin cares about any of this, he hasn't shown it. He dubbed the sanctions illegal, calling them an escalation that compelled him to put the entirety of his armed forces on high alert, including his nuclear arsenal, according to news.com.au.
It's as if the Russian president never believed he would have to pay the piper.
Not already a subscriber?
If you would like to receive DailyChatter directly to your inbox each morning, subscribe below with a free two-week trial.
Support journalism that's independent, non-partisan, and fair.
If you are a student or faculty with a valid school email, you can sign up for a FREE student subscription or faculty subscription.
Questions? Write to us at hello@dailychatter.com.